Launching your new business or looking for expansion, usually come upon with many options of loans and bringing new schemes onboard to fund and lubricate the process. With the traditional loan facilities and issues are quite grave as they are raising the bar at every point in time. Of Course, friend and family are an excellent option to proceed forward, but you should know the other options as well, which can work you in case you want to look for a significant investment.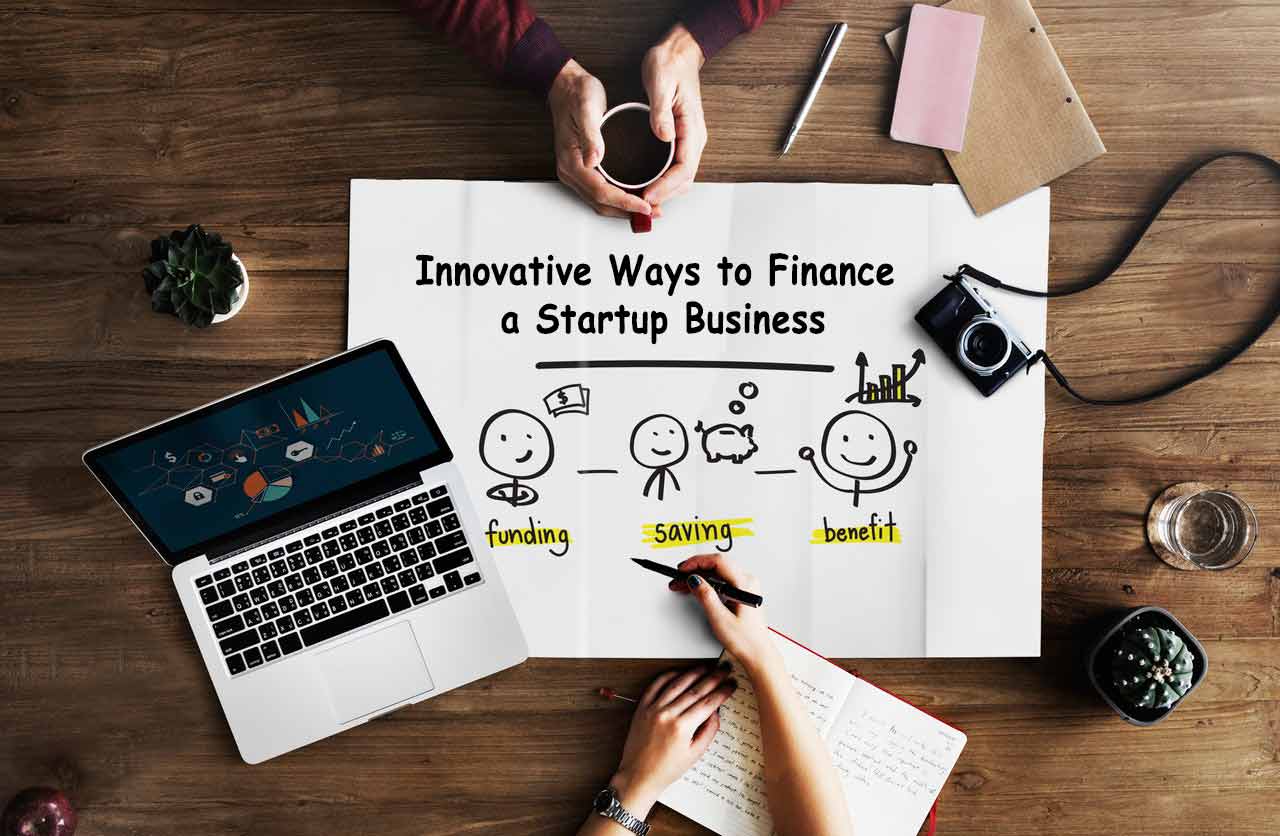 Let's know about the various innovative ways by which you know to finance many start-up businesses:
1)   The line of Credit:
While searching online, you will get many online lenders for credit up to 250,000$ for small businesses. They help in withdrawing the handsome amount of money, and the repayment term amounts to twelve to six months. The Line of credit cost up to 10% of its clients of the principal amount per month. The application for the lines of credit includes the linking of the online payment systems used by your company with PayPal or Quickbooks.
This fast business finance method is quite easy and quick, and once you receive an approval, money withdrawal is allowed immediately through withdrawing money or with the use of credit cards.
2)   Working capital Loan:
The working capital loan is applicable only for small size ventures experiencing a cyclical or seasonal boost in their sales structures. It also aims to help budding businesses during their low sales tenure and also cover other expenses like accounts payable, utilities, wages and others. Do know the working capital loan is not allowed or said to be applicable for the expenditures like the purchase of assets or significant investment.
The working capital loan can be approved without much hassle and can be paid as per the feasibility of the users. Checking through the terms and conditions before will help you in getting through the specific loan terms.
3)   Invoice Factoring:
With invoice factoring, you can have access to the funds by selling your various unpaid invoices to the different lenders paying about 60-95% of the invoice value. Here the lender then contacts you for the due payments. As soon as the lender collects the unpaid invoices from their clients, it remits the money to your business with the service fees and after the deduction of due interest. Many business owners find it quite convenient to speak to any third party owners for the collections as they are quite comfortable for the same.
4)   Venture capital
Venture Capital is considered to be one of the first things that come to any entrepreneur mind. Do know that venture capital always supports the technology-driven business and the start-ups having high-growth potential in various sectors like biotechnology, communications, and technology.
The capitalists pose an equity position, to keep an eye and help in carrying out the high-risk project with promising future. The same is comprised of giving up some part of the equity or ownership to the third party. The capitalists expect a high amount of return for the amount they have invested in the business and often the same can be generated when the venture sells their shares in public. So, always look for the investors bringing knowledge and experience to your business.
Many venture capital companies are supporting leading-edge business choose to position themselves in one of the promising markets strategically. Like others, these venture capital companies also get involved with various startups having the high-growth potential for focusing on numerous interventions for generating a significant amount of financing for establishing themselves in the market.
5)   Business Incubators:
Also known as accelerators, the business incubators focus on various high-sectors by sourcing support for growing businesses in many stages of development. Various local economic development incubators are focusing on many areas like revitalization, hosting, job creation and other sharing services.
Incubators also look forward to inviting future businesses and various other fledging ventures for sharing their campus, as well as their technical, logistical and administrative resources. While taking an example of incubator may share the laboratories usage so that growing businesses can develop and can test their products cheap before initiating production.
The incubation phase can last many years. Once your product becomes ready, the venture can plan to look forward to leaving the incubators premises for entering the production phase. The businesses can seek support for operating within state-of-the-art sectors like multimedia, industrial technology, biotechnology and information technology.
6)   Merchant Account Advances
The user can explore other financing options as well for their small ventures as if it relies on credit and debit sales are the Merchant Account Advances (MCA). The lenders who are interested in offering MCA can give a handsome upfront sum of money to proceed. Your business will be promising for giving back the percentage of the projected sale to the respective lender treated as a payment. There is a lot of variation of MCA marketed for small businesses that do not receive their revenue from credit and debit card sales.
With the advances, the borrower can hope for paying the upfront cash to their respective lender with the help of making weekly or daily payments from their business accounts. This process is known as Automated Clearing House Withdrawals. Proceeding with weekly or daily withdrawal with principals starts until the full amount is paid.
7)   Crowdfunding:
There are a large number of people looking forward to starting their new projects. Almost many crowdfunding platforms are present throughout the globe. The best part with them is that they don't involve any equity and the user do not need to repay any loans. The musicians, artists look forward to displaying their talents and can try to earn support for their profession. Crowdfunding marketing is one of the oldest techniques to attract funds and has been one of the successful ways to bring money for startups.
Decision Making
The methods mentioned above are quite helping for the small venture to raise high. But not all of them can fit everybody's lap and their financial requirements. Need to evaluate the pros and cons of every method as if taken a wrong decision you can find your business breaking through too, to assess and consider the best of them as per your venture requirements.
A single decision can make your startup successful, and one wrong decision is capable of breaking its backbone. So knowing in and out of any investment is required before you dip your neck into anything. So, try to look forward to the suitable method for your business so that you know which way you should go ahead and which stream will work in your favour today.
While establishing any startup people goes through many options for exploration and found some of the alternatives to be suggested to others for helping them in their hardships. Starting a blog for sharing information can be a significant breakthrough for people to know and get acquainted with the discussions and varied options available in the society.