Bes VPN Apps in 2019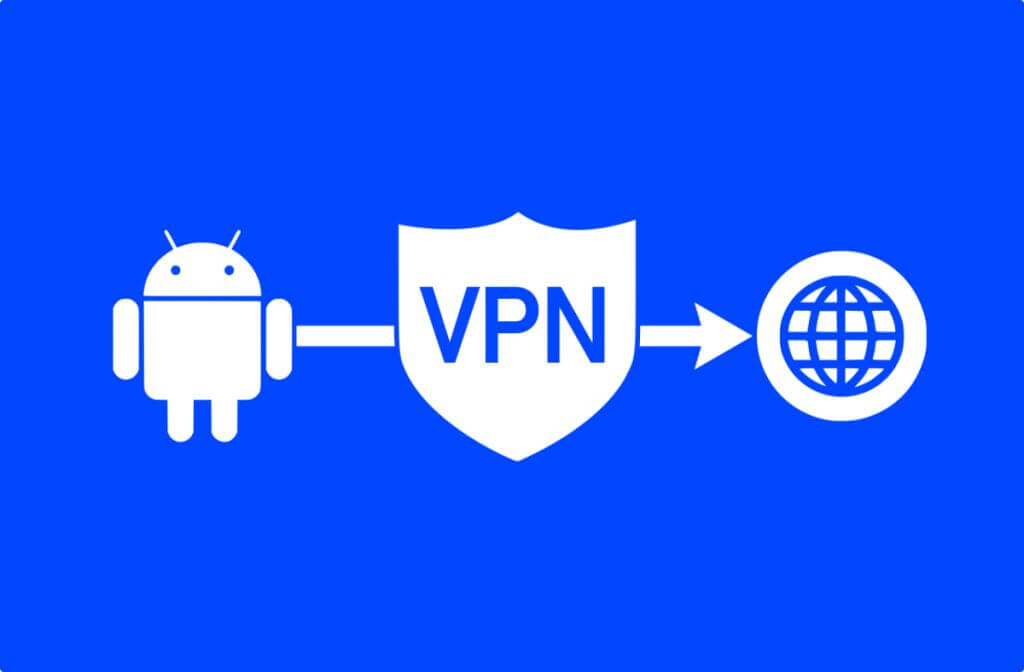 Virtual Private Networks (VPNs) is a popular anonymity tool, which serves the purpose of keeping us unidentified online. It secures our privacy along with all the communication threads.VPN services only let us browse in a concealed manner but also help us access our business related records remotely. A VPN is a technology-based network, which gives a guarded tunnel for transmitting the data on private and unrestricted networks.
How Does a VPN service work?
A VPN service conceals the original IP address by letting us browse everything online via a server, which runs through the VPN service only. This is how the whole information sharing process between the device and the VPN server takes place where everything is encrypted. Therefore, a VPN shall:
–    Assure your privacy by hiding your activities on the internet from prying eyes like hackers and other cybercriminals.
–    Help us dodge all sorts of censorships.
–    Aid us to hide our locations so we can enter geo-restricted content online.
–    Secure our information from hackers if we happen to use public Wi-Fi or shared hotspots.
–   If you want to use one, you need to know if you are looking for free VPN service or paid one; premium services obviously come with additional features.
– Safety from identity thefts and data leakage through a secured IP address.
VPN apps for smartphones:
Coming down to the real deal, since we all check nearly everything through our smartphones. When it comes to mobile phones, the state is a little difficult and different than PC. Majority of the companies give VPN apps for Android and iOS which is amazing for an apparent reason that we use mobile phones the most to connect to Wi-Fi all the time. However, VPNs still don't work well with telecom networks. Having said that, it also requires a good effort to prevent smartphones data, though law enforcing or intelligence agencies might not have complications obtaining access to this information, or metadata, for connections with mobile transmitters or by using the equipment.
VPN apps are slightly similar in appearance and function despite mobile platform, iPhone VPNs frequently use several VPN protocols than their Android equivalents. This is fine for the greatest part, though.
1. Tunnelbear
Tunnelbear is a multiplatform based Canadian VPN, which can conveniently be functional on Android, Windows, OS, Mac, and iOS. It provides excellent service, great design, fun and easy to use, suitable for beginners, strong encryption, five simultaneous connections, and free data comprising of 500 MBs for thirty days. The service also offers a smart plan, just like other competitors who offer the 1-month money back guarantee or a trial period for a restricted time. It has laid its footsteps in the US, Australia, the UK, France, Singapore, Sweden, Brazil, and Japan. The downside is TunnelBear is centered in Canada and this country has severe laws for data retention.
2. CyberGhost
Cyberghost is another wonderful anonymizing tool which is Romania based. It offers free service on Android, Mac, and Windows.  Although Cyberghost is supported by Linux and Chrome OS, Raspberry Pi, it requires standard manual configuration. CG is fast, simple to set-up, dependable, and promises protection from any kind of invasion related to privacy.On top of that, it provides user-friendly interface, which makes it easy to use. Along with all this, it comes with high speeds, broad bandwidth, and no logging policy because Romania has strict privacy protection laws. It also practices complete forward secrecy, and allows bitcoin, automated kill switch, DNS, & IP leak security and is transparent in its dealings.
3. ExpressVPN
In the list of one of the top leading premium VPN services, we cannot miss Express VPN. For the principal fact that it has a proven and distinguished record of giving high-quality services. It primarily focuses on premium services and offers a 30-day money back guarantee, which gives users the liberty to withdraw their investment within the time span if they are not satisfied. This VPN offers fastest speed on all the major operating systems, is easy-to-use with well-designed website, provides impressive features, offers secure encryption, operates on any device, gives unlimited bandwidth, and promises amazing and reliable customer support.
4. Hide.me
Hide-me is another VPN service provider with an impressive overall administration and effective privacy protection. A couple of great features include the installation, configuration and the utilization process, which is quite easy. The service comes with a free plan giving 2GB data, which is way too much when compared with the 500MB-limit by CyberGhost. Besides all this, Hide.me has a well-designed client with strong encryption, tremendous download speeds, no logging policy, and an active community, which is very responsive. Moreover, the service offers some valuable solutions for different problems, making their support system extremely fast and efficient.
5. Hotspot Shield
Last, but not least from any point, Hotspot Shield is a US-based VPN which provides an untroubled internet browsing experience, security, and privacy in the digital world.However, it is considered a fundamental level VPN that offers free VPN services for all of its users. For free users, the experience, at times, is annoying as they are bombarded with advertisement and have to face content restrictions since its by-default location is the US, unless you unlock it by getting an Elite account. Apart from its completely unlimited free version, Hotspot Shield comes with an easy-to-use software, malware detection and reasonable speeds, which allows BitTorrent& P2P.
Conclusion
In this article, we gave you insights about some of the top VPNs, their features and when and how exactly you can utilize each one of them. To enjoy an impeccable digital experience with VPN services, it is highly recommended that you get a stable and reliable internet connection with bundle deals from a reasonable service provider.
VPN can open new horizons of the internet for its users and unleash some inaccessible areas as well. Knowing about VPNs and having access to any of these can help you when you cannot access a location-restricted content. Furthermore, you can also protect your identify from identity theft while using public Wi-Fi networks or accessing sensitive information.
https://www.completeconnection.ca/bes-vpn-apps/
Technology
Virtual Private Networks (VPNs) is a popular anonymity tool, which serves the purpose of keeping us unidentified online. It secures our privacy along with all the communication threads.VPN services only let us browse in a concealed manner but also help us access our business related records remotely. A VPN...
nathanjohn
Nathan
Johan
[email protected]
Contributor
Nathan John is a Content Editor at Cox Bundles and he contributes in various online communities and writes for technology and trends.
Complete Connection