Starting a business is exciting but it also can be hard. From the get-go not only do you need to make sure your start-up works, you also need to compete with competition front runners. So how do you get ahead? These days, the world of technology is giving start-ups the means to not launch but springboard their businesses and the best way of doing this is with apps and software.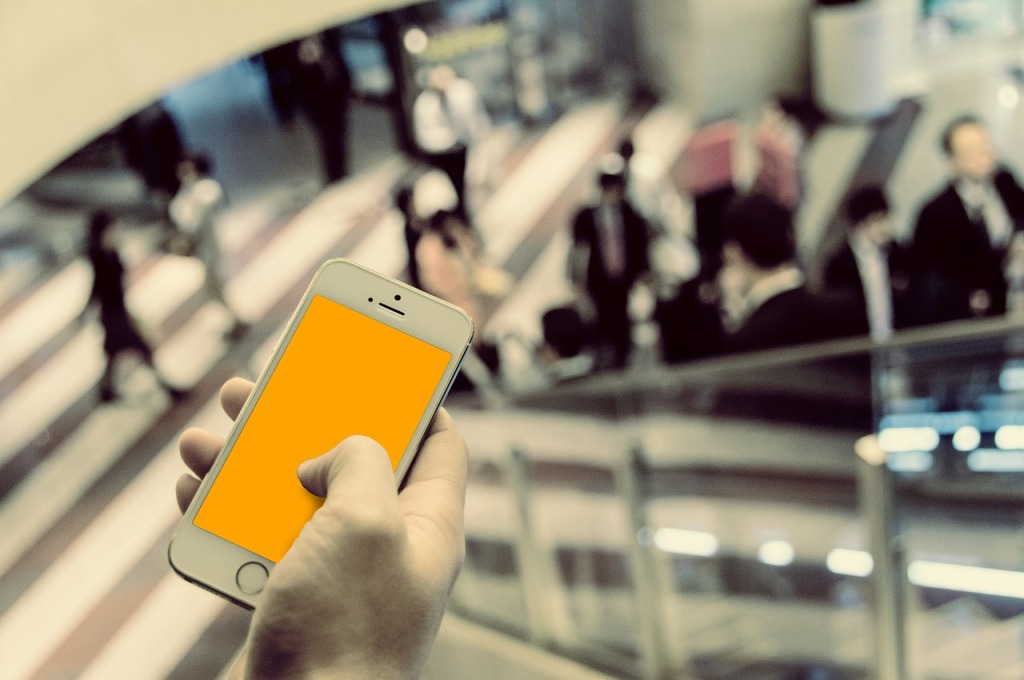 We know that budget plays a big role in decision making, especially when you're just starting out, however, these tools should be seen as an investment and since they are business expenses, you can add funding for these apps to any business loans or funding you receive.
Let's take a look at the business apps that can boost your start-up.
Email Tools
When you're starting out you might need to put a lot of work into attracting new clients and customers, the brunt of this will be conducted through email which makes it a good idea to invest in an email tool that can send out multiple emails and automate your campaigns like
Mailchimp.
Mailchimp is at the forefront of email marketing and you have probably heard of them. But you can use this tool for more than just sending out your monthly newsletter. Mailchimp is used by thousands to create impactful campaigns, conduct outreach and create highly customised segmented lists according to your target audience's likes and dislikes using tags. As well as this, with Mailchimp you can integrate your Mailchimp account with email providers like Office 365 which will allow you to sync your contacts and streamline your contact management
CRM
Good CRM can truly transform any business so imagine what it can do when you implement a CRM strategy right from the start. CRM systems aren't just great for managing your customers, they can be instrumental in predicting customer trends, managing your inventory, improving your marketing and helping you grow a sales strategy that is as efficient as it is effective. Hubspot is an all-in-one CRM system which includes marketing, sales and website tools which means that you never need to go anywhere else. They also offer an extensive catalogue of blogs and courses that allow users to improve their skills in marketing, sales and much more.
Accounts
Getting an accountant at this stage of your business might be pricey which is why many businesses opt to use an accounting tool. The great thing about using an accounting is that you don't need a degree or any experience to get started. From keeping your books in check to taking control of your inventory, an accountant tool can save you some money and give you total control and vision of where your money is coming and going. Sage is a frontrunning accounting software and is great for all business types. With Sage you can manage your inventory, customise your reports and integrate your Office 365. Intuit QuickBooks is another popular software but users love QuickBooks because it has a lot to offer, including; profit projection, mileage tracking, payroll support, customisable reports and contact records.
Communication Tools
Everyone knows that communication is key to a successful business and that starts from within your start-up. Even if you're only starting with a small team of people, it's a good idea to keep conversations in one place, you can do this easily with tools like Slack and Flock. With Slack you can create conversation specific to the projects you are working on and you can integrate apps like Google Drive. Flock is good if you need to be able to take notes, set reminders and create polls.
Task Management & Collaboration
Managing your team's projects and tasks with apps will enable you to streamline your work processes as well as work together on specific tasks. You can do this easily with Google Drive apps such as Docs, Sheets and Slide, it also allows you to collaborate with people outside of your business so there's no need to send documents back and forth. If you're looking for something that will tighten up your team and give them more efficiency, Trello is a great piece of software to invest in. Trello allows users to create project boards, where you can assign tasks and due dates to team members, as well as add edit comments and upload attachments. Trello integrates with Google Drive creating one mean management machine.
Social Media & SEO
Social media marketing is important no matter what your start-up trades in and solid SEO helps you get seen. A business that has an online presence is one that gets more business, even if you have a brick and mortar space. Here are some nifty tools to help your online presence get the boost it deserves:
Google Search Console
The first thing you need to know about this Google tool is that it's free, so already you're saving yourself a lot of buck. Google Search Console is great for beginners and covers the basic areas of SEO, Google indexing and site performance and identifying website issues that may impact your website ranking.
If you're in need of something slightly more advanced, SEMRush SEO Toolkit is the solution. This SEO tool is popular with users because it offers website ranking data and competition comparison data (including, keyword and traffic comparison and bounce rates).
Hootsuite
Most start-ups don't have a social media manager and even if you do, you want to make sure that their job is made easy and this can be achieved with Hootsuite. Hootsuite is a content marketing and management platform and has firm roots in social media marketing. Instead of spending time posting on social media everyday, with Hootsuite you can create a tight schedule populated with content made via their content curation tool. You can promote any of your content directly from Hootsuite instead of tackling Facebook's Ad Manager and it has an analytics tool which will report on your progress and provide you with valuable insights on how to improve and maintain your online presence. Hootsuite can also be integrated with other apps such as, Asana and Zendesk
We've given you just a pinch of some of the apps out there you can use to grow and launch your business into the spotlight but there are many more out there so it's worth doing some research to find out what works for you.
Chris Mcdonald has been the lead news writer at complete connection. His passion for helping people in all aspects of online marketing flows through in the expert industry coverage he provides. Chris is also an author of tech blog Area19delegate. He likes spending his time with family, studying martial arts and plucking fat bass guitar strings.