Online gaming has exploded and its common for fans of casino gaming in the country to play Canadian poker online instead of visiting a traditional casino. Tech has given players the option of going out for their gaming, experience the glamour of casino gaming in an establishment and soak up the atmosphere; or stay at home, get online, pursue this leisure interest and enjoy the benefits of gaming at an online casino.
Below is a look at the reasons people play poker online, at how tech drives online poker sites and contributes to their popularity and at how tech could influence online poker in the future.
Why people play poker online
Anyone who plays poker online can reap a whole host of benefits from this decision. The first is general convenience. Players can play where they want, when they want, because online casinos are open around the clock.
The next is the lower entry fees for playing poker online. Online casinos have lower overheads than traditional casinos and can allow players to enter games for less. Not only that, but people who use an online casino are likely to be more casual players and won't be willing to pay the high entry fees establishments demand.
If a player is worried about entry fees and isn't confident in their poker skills, playing online is the better choice. At online casinos, players can practise as much as they like without risking any money. When they're confident enough in their skills and feel ready, they can enter cash games.
The fact it's possible to play at home is another important factor. Whereas in a physical casino, the other players can see each other, online they can't. As a result, they can't spot any 'tells'. Playing online makes it easier to bluff. Inexperienced players will find this comforting.
The tech that's driving online poker
Convenience and other benefits aside, one of the biggest reasons online poker is so popular is the incredible tech that's driving the websites. Thanks to the technology they call on to operate their websites, online casinos can offer a variety of poker games. They can also run poker tournaments and stream games, allowing people from across the world to be playing against each other at the same table.
Those are just two ways technology is contributing to the success of online poker sites and helping them operate. Here are some more:
Safer payment
Of course, to play poker, you have to put into the prize pot. One of the challenges poker sites have faced in the past has been that of payments being made and received quickly. That's changed now, thanks to tech that makes it possible for players to use digital wallets for collecting and making payments.
Not only does financial technology in online casinos facilitate faster transactions, however, but also safer ones. The encryption software the casinos use keeps personal data and details of any transactions between players and the casino secure, preventing third parties from gaining access to them.
A blend between virtual and physical worlds
Virtual reality (VR) technology has come on immensely in the last few years. Now, online casinos are beginning to incorporate it into their own offering. Even though they're sitting in their own home, at some online casinos players can slip on a VR headset, sit down to a poker game and feel as if they're actually sitting in an actual casino.
Analysis and improved strategisation
The tech on online poker sites is helping players to raise their game. On average, people have become a lot better. Poker site technology is enabling them to become real students of the game. They can study different techniques and strategies. They can look at past hands and learn from them where they went wrong (or what they did right), see how play developed and transform their mistakes into lessons so that they can improve.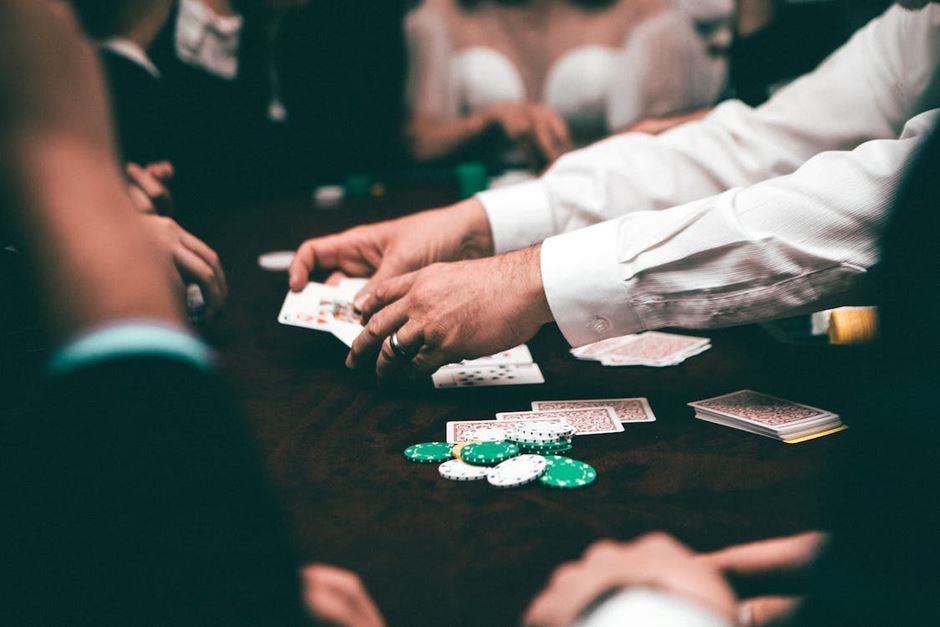 How future tech could transform the days ahead online poker
As everyone knows, the world of tech is like New York: it never sleeps. Tech boffins are constantly working on innovations that enhance the experience of playing in an online casino. How can tech transform the future of online poker?
A rise in mobile gaming
Although there will always be people who prefer desktops for everything, mobile is the big thing in gaming. Companies that don't adapt their offering to mobile will get left behind. Mobile gaming has still got some development to undergo yet. As the tech world concentrates more and more on improving mobile gaming, more people will move towards it for their online poker.
New poker games
The competitive nature of gaming means that fans of online poker can expect to see new games. Hold 'em poker has proven a big hit, with fans enjoying the speedier pace of this poker variation. However, now they're seeking even faster, more action-packed versions of poker games.  Online casinos will be working on meeting this demand. Of that you can be sure.
Online poker has won a legion of fans, who have turned to playing the game online for a multitude of reasons. Tech has lent a big contribution to the success of the online game and will continue to do so. Fans can look forward to some big developments in the future.
Chris Mcdonald has been the lead news writer at complete connection. His passion for helping people in all aspects of online marketing flows through in the expert industry coverage he provides. Chris is also an author of tech blog Area19delegate. He likes spending his time with family, studying martial arts and plucking fat bass guitar strings.