Boomf, the personalised marshmallow and exploding greetings card company, originally backed by Dragon's Den investor Nick Jenkins, has been acquired by a consortium of investors led by two Estonian UK-based businessmen – a serial entrepreneur Roman Grigoriev and a venture capitalist Stepan Galaev.
2021 proved to be a challenging time for Boomf when Covid-19 took its toll on the company. When the opportunity presented itself to buy Boomf, a group of investors led by two Estonian entrepreneurs – Stepan Galaev and Roman Grigoriev – acquired Boomf with a view to growing the company into the world's leading player in the card-attached gifting business.
(From left to right: Roman Grigoriev and Stepan Galaev)
The investment also sees the introduction of a new management team to spearhead growth. In the first three months of trading under the new ownership, the pioneering firm has returned to a profitable standing after a challenging 2021.
The company – which offers personalised gift cards that 'explode' with confetti when opened – is unique in its industry. So it's no surprise that it's already won the hearts, minds, and sales of customers across the globe with increasing popularity in the UK and USA.
The global greetings card market is worth in excess of $20bln a year. However, the team is looking way beyond just the greetings card industry. The gifting market in the United States alone is predicted to increase exponentially from $155,616 million in 2020 to $238 billion by 2025 with Boomf set to capitalise on it.
Commenting on his investment, Roman, Boomf's new CEO, said:
"I jumped on this opportunity because it's such an amazing brand. I've honestly never known a brand that's more loved by its customers in this industry. Already within three months, we've seen substantial growth, which will continue as we begin to scale beyond the UK, refreshing our US market and entering other territories."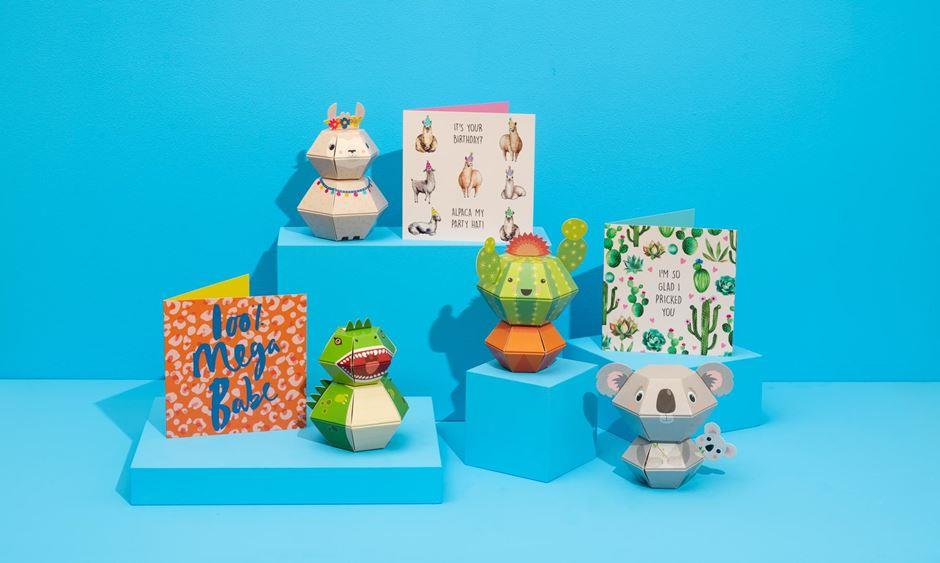 Grigoriev's entrepreneurial vision has always been focused on bringing joy to his customers. His career began in the property industry and has seen him co-found six businesses, before focusing on launching his seventh, Splento. As his eighth business, Boomf's main USP is to surprise people, making them happy, connecting friends and families, and encouraging people to live in the moment. These values are at the heart of the business, and it seems that millions around the world are getting involved, and sharing the joy.
Roman's expansion plans for Boomf will take the company beyond 4 million customers. He intends to connect Boomf's bespoke gifting angle with Splento's speedy, personalised photography and videography expertise to bring even more happiness into the world. Recently, Boomf developed a unique Boris Johnson Wild Card, which was sent to all UK MPs to express their 'Love Him or Hate Him' opinion of the current British Prime Minister. The Trump Wild Card is shortly to follow.
Boomf's greeting cards, sweet boxes and gifts are available here.
About Boomf
Boomf, a personalised greetings company, founded by Kate Middleton's younger brother, James Middleton, has been acquired by a consortium of investors, led by the founder of Galaev & Grierson venture capital firm, Stepan Galaev, and the founder of the global photography company Splento, Roman Grigoriev.
Having co-founded 7 companies, Roman attracted global leaders to his companies as investors, board members, and advisers (such as Tej Lalvani of Vitabiotics and Dragons Den amongst many others), Roman is now the new CEO of Boomf bringing both businesses, Boomf and Splento, to the next stage of growth. Fluent in three languages, with over 17 years of entrepreneurship under his belt, Roman is always searching for new ideas to make the world a happier place.