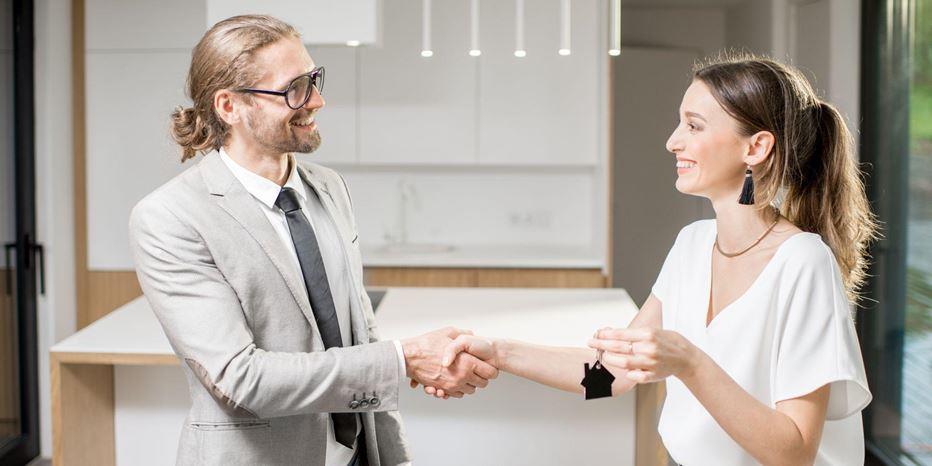 An investment property is a great way to build your wealth and secure your future. In fact, most investors often choose to invest in real estate when striking out for the very first time.
But why should you buy an investment property?
Property is one of the easiest and low-risk investment choices. It has great demand, great return on investment and lets you grow your wealth on your own terms. Everyone needs somewhere to live – so you'll essentially be signing up for a lifetime of cash and tax benefits!
But as exciting as the benefits of buying an investment property sounds, it's also a massive commitment. You may need to put in quite a bit of time, effort and cash which may pay off greatly in the long run – if you do it right.
Here's a list of what you need to consider when buying an investment property:
Your Finances
Your finances play a key role in deciding which type of investment property to purchase.
Expert investment property buyers will tell you that exceeding your investment budget is one of the last things you should be doing. You'd have to pour enough time and energy into maintaining an investment property. You don't want to throw financial issues into the mix.
Analyse how much you can set aside without compromising on your expenses and lifestyle.
Investment Costs
Buying a property comes with its own share of costs that include the purchase price.
Carry out a little research into the price points of homes that meet your needs.
Once you've settled on a budget, save up a few extra thousands to make sure you're covered for all the costs of an investment property. These include the house deposit, stamp duty and property taxes, legal fees, FIRB approval and agent fees – all of which may come to around 7 to 11% of the purchase price!
You may be able to cut costs by opting out of hiring a real estate agent and property inspector. But this also means that you'll have to work harder to find the best property and ensure you're not buying a house full of issues.
Financing Strategy
The next step you need to think about is how you're going to finance an investment property. Would you be paying upfront in cash, taking out a loan or exploring a low-risk financing option?
If you're considering taking out a loan by yourself, make sure to cover your bases. Have some emergency cash stored away so that even if you don't have a regular cash flow from your rental property, you can make your repayments on time. Research the general interest rates and consider your credit score before going all in.
Your dream home doesn't have to be out of reach just because you're earning a low monthly income. Nor do you have to bear the whole financial burden alone! There are a number of low-risk ways you can invest in property with less money such as:
Using your current home's equity for property investment
Accessing a guarantor loan
Making a joint application for property investment
Investing through a Real Estate Investment Group or Trust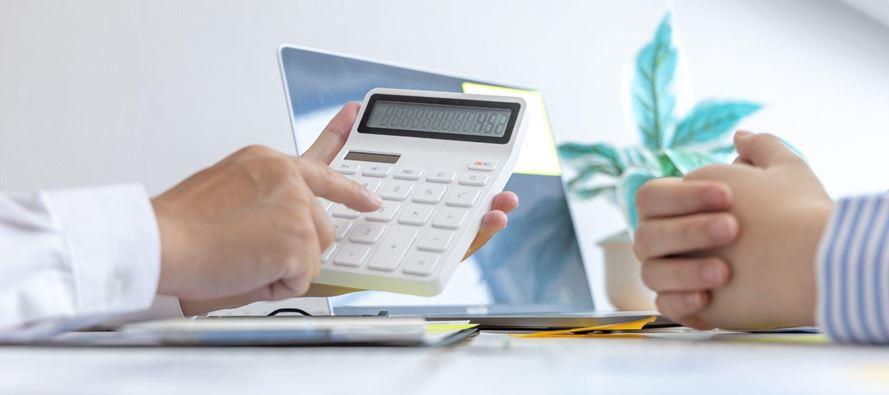 Target Market
The next thing you need to figure out is: what type of tenants do you want to cater to? Are you looking at renting out to families, university students or a couple? Would it be on a roommate basis or a single-family unit concept? The size, type and location of the property would largely depend on these factors.
Tenants with pets are often on the lookout for large, spacious properties. They may even be willing to pay more due to the general 'No Pets' policy in other rentals! Consider buying a large rental property exclusively for this requirement and transforming it into a selling point.
Property Market
When making an investment, the last thing you want is to step foot in uncertain waters. Ask yourself: "Should I buy an investment property now?"
Study the property market carefully before buying an investment property. Is there a temporary slump where property prices have dwindled down? Low prices may equal to low demand – but if not, it just might be your lucky day. The cheaper the deal, the greater the profit!
Consider the country's economic state and any prevailing national issues. Are people scrambling to buy property? This might result in a sudden housing boom. Don't wait too long before buying a rental property! You might have to settle with an over-priced property that may do absolutely nothing for your wallet.
The Property
The right property should check off a number of essentials for your target market – and ideally turn basic features into selling points.
Location
One of the first things that your tenants will look at, is the property's location. Tenants want a property that fits seamlessly into their daily routine.
A property that's located close to commercial precincts with easy access to public transport will be in higher demand than a property that's located in a rural, isolated area.
However, a property's location may also be turned into a selling point. Is it undergoing development to bring in more shops and restaurants? Is it safe? Are there any infrastructure projects scheduled to bring in more jobs? The location may be your property's ultimate deal-breaker, so choose wisely!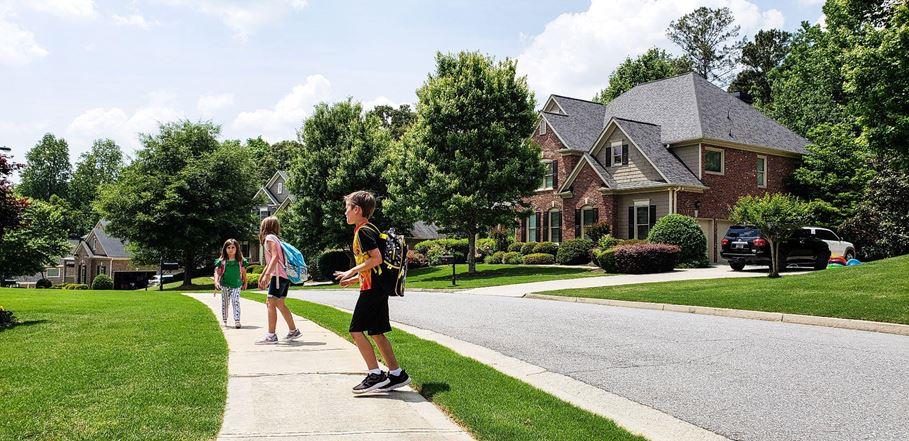 Type of Property
The age-old question: a house or a unit?
With so many property options on the market, it's easy to get confused and lose sight of the important details. Choose practicality and convenience over sophistication and luxury. When considering what type of property to buy, ask yourself 2 questions:
Can you afford this?
How profitable will this be as an investment?
Put yourself in your tenant's shoes to visualize living in the property from their end. This will help you make a practical decision based on profit rather than emotion.
A house with a backyard may appeal to a large family with kids as it has much more space, while a unit may appeal to students or professionals who spend less time at home and look for convenience in small spaces.
The type of property you choose may also impact your wallet. According to Westpac, houses may generally be more costly to buy and maintain, but they may also be rented out for high rates. Units, on the other hand, may be cheaper to buy and maintain, but they may also come with strata fees.
Property Features
Your rental income will also depend on the number of bedrooms, overall size, design and number of storeys in your property. Higher numbers may fetch higher rents – but you may also be losing out on a good chunk of the population who cannot afford this level.
Check whether the property has basic and in-demand features. Are there storage cupboards in the rooms? Are all the taps and doorknobs working flawlessly? Is there a jacuzzi or a stunning piece of décor that you can use to spike up your rental rate? Make sure that you've run through the house before you sign on the dotted line.
Consider the age of the property. A brand-new home may sell for more much faster on the market, while an old home may take a bit of time. Plus, it may come with a few hidden cracks and faults that might bleed you dry if it needs ongoing maintenance.
Rental Requirements
If you're slapping down your life's savings on an investment, you're going to want to guarantee that it pays well – regularly.
Maintaining a rental property is just like taking care of a plant. You need to put in the time and effort, and make sure you sow the seed in the right spot for maximum results.
Rental Demand
The location of your rental property investment plays a pretty big role when it comes to rental demand. A quick look at the property market will tell you that snagging a place in the city may be a wise choice as millions of people live there and properties are always in demand. The downside? Most city properties may be more expensive than rural.
But this doesn't mean that rural areas aren't great investment spots. You may be able to snag a great place at a relatively cheap price – and enjoy higher rental yields and property value as well!
Rental Yield
Your rental yield is essentially the profit you make from your rental income. Your best bet to securing a high rental yield is to snag a property that can be rented out for high rental rates, while minimizing your expenses.
If you've shortlisted a few places already, consider the performance history of other rental properties in the area, such as the vacancy rates, rental rates, potential growth rate and the types of property that are in demand. This will give you an idea of the profit potential in your property and help you decide what type of investment strategy you're going to use.
Capital Growth
Plant your money in an investment that's only going to appreciate in value over the years – and give you a bigger paycheck than the amount you originally put down for it!
A piece by Real Estate Investar suggests checking the growth-trend indicators for the property you've been eyeing such as. It is likely that your property may show great capital growth if:
The median sale price for properties in the area has increased over the past few years
Properties generally spend only a few days on the market
The property is located in a suburb that's close to the city centre. Research shows that these suburbs are the first to benefit from the ripple effect of price increases whenever the market starts a new capital growth phase.
The property is located in a well-populated suburb that has limited capacity for housing
There are future developments and amenities being added to the suburb, such as the construction of a major highway, schools, hospitals or shopping centres.
Re-sale Potential and Costs
Think 10 or 20 years down the line when you've decided that it's time to sell. Ask yourself:
Will the type of property you've chosen still be in demand even then or will it be considered to be outdated?
Would you be able to easily transform it into a home that meets the general demand or would you have to spend a pretty penny on renovations?
Remember: selling a property has a few costs involved as well. You may have to pay for your agent's and conveyancer's fees, marketing costs, rates and taxes after settlement and for the discharge of your investment property's mortgage (if you've taken out one).
Don't forget to factor in property management costs. Some of these costs may be mandatory, such as mortgage payments, strata fees and council fees.
Depending on your situation, you will also need to consider hiring a property manager. If you're taking on the management reins yourself, you might want to purchase a property that's easy to maintain.
All in all, when buying an investment property, you're going to want to take a good long look at the pros and cons at every step. Make a foolproof plan that factors in your finances and goals. Not only will this help you shortlist a property pretty quickly, but it'll also help you avoid burning your wallet!
Chris Mcdonald has been the lead news writer at complete connection. His passion for helping people in all aspects of online marketing flows through in the expert industry coverage he provides. Chris is also an author of tech blog Area19delegate. He likes spending his time with family, studying martial arts and plucking fat bass guitar strings.