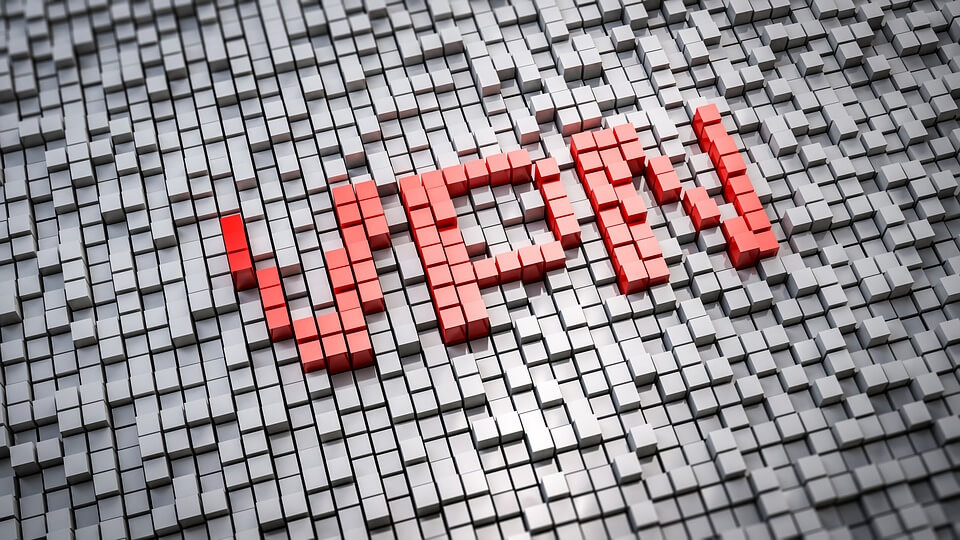 Whether you believe it or not, VPNs are the way to the future when it comes to secure internet access. This applies to everyday internet users like us and businesses as well.
Seeing how internet security and privacy is becoming a rare commodity, we need to take things in our own hands to avoid being compromised. But there is a lot more at stake than internet security and privacy that you should be looking at.
According to Kaspersky's Lab Travel Report, one in five people are victim to cyber-crimes while abroad. Basically, people have a greater chance of losing their data than getting robbed of their travel money. Moreover, it was revealed that people are far more concerned about data privacy than their income.
Seeing how public Wi-Fi is expected to grow by 700% in 2020, while internet users are stripped of their online privacy, it is only fair that the demand for VPNs increase by leaps and bounds.
Evaluating the VPN Industry
The market for VPNs has grown considerably over the last ten years. In 2016 alone, the market was estimated to generate a revenue of $15 billion. Since then, numerous factors will push this number further in the next decade.
It is safe to say the future of encryption, privacy and virtual private networks could not have been brighter.
Reasons for the Success of VPNs
Exploitation of Wi-Fi Networks
The internet era is ripe with unsecured and vulnerable hotspots. If you are connecting to any Wi-Fi network, it comes with risks pertaining to privacy issues, where your data can be extracted without even knowing your consent or knowledge. The widespread use of fake Wi-Fi networks can convince you to connect to networks that are controlled by hackers and cyber-criminals.
The number of hotspots across the world has risen to 400 million, with 60% of cellular traffic being redirected to Wi-Fi. Hackers know all too well that these networks are ripe for the taking, thus making them breeding grounds for internet users like us that are not entirely tech savvy.
These threats exists on airplanes, businesses and in homes too. The problem kicks in when you need to decide what network to connect to. Hacker's create a fake Wi-Fi network of the same name and password, which trick us to give out private and confidential information, which can then be used to attack us and our devices.
Censorship
VPNs are becoming immensely popular due to internet censorship. Countries like China and Russia have already restricted VPNs, but they have been unable to harm the industry as a whole, at least for now. But what these countries have done is create awareness for VPNs instead.
Countries that censor content online, largely because they wish to monitor their citizens (us), do more harm than good. Such moves encourage us to rely on VPNs to gain complete and unrestricted access to the internet.
Increase in Breaches Worldwide
Every now and then it is quite common to hear of companies getting exploited. Breaches like the Facebook Analytica scandal and Equifax have put private and confidential information of millions of people on the internet, to be bought and sold.
These hacks have made it abundantly clear that we need to take privacy and security much more seriously. Even though VPNs do not protect us in all situations, but the ever increasing amount of blogs and articles on VPNs have solidified their presence as an effective means of obtaining unparalleled security and anonymity online.
Popular Online Services Ownership of VPNs
If it is evident enough already, popular online services are investing in VPNs to meet with increasing demand. McAfee bought out TunnelBear VPN, while Symantec released its very own Norton Wi-Fi VPN. What is interesting is Facebook tried to launch its own VPN service, Onavo, but it came under fire for how it handled data.
It should not come as a surprise to you that giants like Google will be interested in the VPN industry. The search giant's parent company, Alphabet, is already offering its complimentary open-source VPN that even allows you to host your own servers.
It is safe to say this trend will not stop here, as our demand for a secure and private internet is the only thing that matters the most.
All in all, the countless use cases for VPNs will continue to keep it relevant for the next decade or so. VPN service providers offer numerous security and privacy benefits, which are in quite the demand these days. As more exploits, censorship and hacks occur; the greater the emphasis for you to Buy VPN to carry out daily online activities.
Elisa is a cyber-security enthusiast with an affection towards sharing valuable information with the readers. She recommend people to buy vpn for your own safety.