Free Business Listing Sites list & their Benefits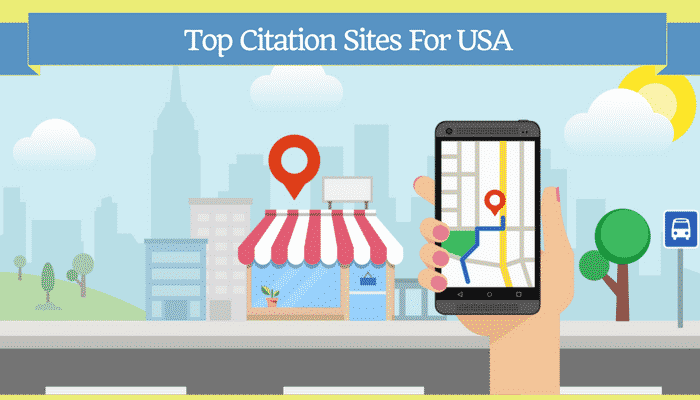 What is Local Business Listing
Local business listing is a online portfolio to portray your business details and progression. The online portfolio contains niche details about business like name, address, services and contact details. Local business listing is a dynamic method in generating leads for your business. This is best achieved by submitting appropriate information about your business and by providing authentic images and videos.
To promote your business within a region, it is wiser to choose local business listing sites and post your
business details on these. Local business listing is also referred as online business directory.
Benefits of Business Sitting list
1. Expands your business
It is more frequently observed that when you search with your business name in google you get redirected to directories where you have not registered your business directly in first place. This is because there is a directory hub which supplies all business provider names to other directories. So its mandatory to submit all business credential information correctly on such directories.
2. Active promotion In local websites
Online business directories have advanced refining process and have a well equipped strategy to grow your business in local sites.
3. Simplified Business Search
This is easy for people who don't know to search your business name and search with limited information like location and category. By simply registering in such sites, the directory will automatically redirect people to your site while searching with relevant details. This is beneficial to people who don't know your business site name explicitly but are looking for business providers via online.
4. Enhances your business fame
It depends on how you handle these and reviews posted adds value to your business. A mixture of positive and negative feedback improves your business profile and also creates a image that you are an authentic business provider. Even some positive reviews at a time can outsmart negative reviews.
5. Improves brand awareness
When a user searches your business name in google , it will fetch all relevant business names matching the search criteria with links and user can select any link they need. This is like even if user is not directly clicking and viewing your link, sees your business. Each view of your link by user improves your brand ranking which in turn will drive customers to you.
6. Gains importance on google
Listing your business in online directories gets easily noticed by Google and refined search results are displayed on top in google search. Most of the results fetched by google contain pages from online directories. This in turn can strengthen your SEO.
 Best Free Business listing Sites
Adding your business in google is critical to enlarge your business from small-scale to large scale. Google has the provision to add your name, details and location which provides a glimpse of info when customers happen to see when they search for your business or in relevant search of business names.
This site also provides a similar option of supporting small and upcoming business entrepreneurs.
This small online business directory allows to promote your business locally.
This Yellow Pages directory is a repository of business names which enforces customers to find the suitable business service provider and relevant business based on their requirements.
This site has millions of viewers and registering business in this directory can nurture your business across the globe with million viewers.
This directory enhances the best of search to help customers take their decision.
This is a active circle wherein business bloggers can react to responses, post business updates and add photos along with business details.
Creating a Facebook business page can create more awareness of your business in social media and enables people to search you by using your official page name and reap the benefits online.
This is a social platform which to spread your business name in groups and known friends network. Business providers can create a account with all basic details which will help in promoting the business.
Top 10 Free Business Listing Sites:
Top 50 Free Business listing Sites:
Business Listing Sites Importance in SEO:
Local search results play an important role particularly for the small and mid-size businesses for obvious reasons. These can be easily carried out efficiently over several citation sites, which can be called as the first step towards devising a competitive SEO strategy. The importance of citation is due to the Google's interest in the citations and give all due importance while giving the search results. Hence one can see the local businesses often dominating a lot over the very first page of the search engine results provided you leverage the citation the best.
Conclusion
This method of listing business sites on different online directories helps in expanding sales and business in specific local areas. Apart from listed business sites there are so many other sites. It is up to you to make use of these directories effectively to achieve targeted results and better google ranking.