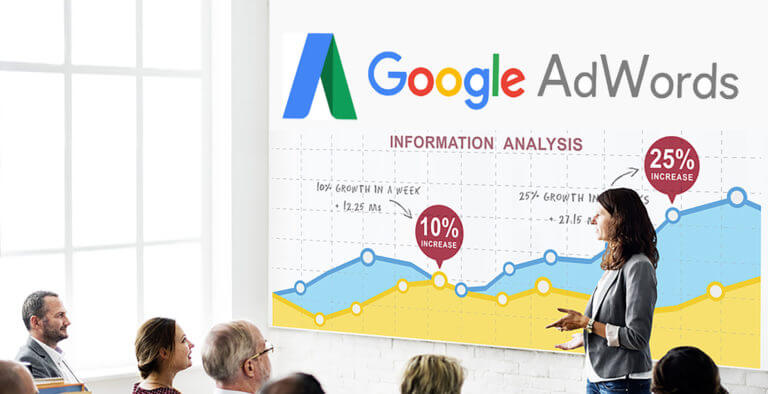 Google AdWords is a powerful platform that small businesses can leverage to attract targeted audience to their business. Developing a strategic campaign is key to obtaining maximum ROI on limited ad spend and deriving effective results quickly.
Here are some AdWords management tips to minimize risks and maximize outcomes from using the largest online advertising platform:
#1 Small is No Disadvantage
In pay per click online advertising, you only pay when someone clicks on your ad. But whether AdWords will show your ad and at which position is based on a set of complex metrics including Quality Score and bid amount. As a small business can take several measures to have a winning combination of metrics.
#2 Right Keyword Match Types
In Google AdWords management, keyword match types help control which searches can trigger your ad. Advertisers can assign Broad Match, Negative Match, Phrase Match, Exact Match or Broad Match modifier to each keyword. AdWords professionals recommend starting with Exact Match and Phrase Match for keywords.
Broad Match and Negative Match should be used judiciously after understanding what users are looking for and how your ads are fulfilling their needs.
#3 Improve Quality Score
In Google AdWords management, a high-quality Score can help lower CPC and get your ad shown at a better position on Google's search engine results. Quality Score depends on three critical factors – click-through rate, ad relevance, and landing page quality.
You can enhance Quality Score by using tightly themed ad groups with relevant keywords, targeted ad copy, and appropriate negative keywords. Create dedicated landing pages that load quickly, reinforce ad copy, and incorporate a strong call-to-action.
#4 Link Account with Google Analytics
For optimized AdWords campaigns, you need to tap into the right information that will help you make the best campaign decisions. Linking your Google AdWords account to your Google Analytics account is an excellent way to review customer journey.
You should also set up conversion tracking to see the ROI you are receiving from your campaign. Google AdWords management experts recommend reviewing on a regular basis and modifying campaigns to derive better results.
#5 Review Account Reports
Within your AdWords account, you can generate a wide range of reports to get valuable campaign insights. Reports on 'Actual Search Terms', 'Ad Groups' and 'Audience Insight' can help you understand your campaign and optimize bids so that you don't end up overspending or underspending on your clicks.
#6 Use Ad Extensions
Ad extensions are great for better audience interaction and to improve Quality Score. Ad Extensions offer additional information such as location and contact information or provide links to specific web pages that consumers will find useful. They are an easy way to increase click-through rates. Spend a little time understanding which ad extensions to use for your campaign and add them to your ads.
Also read: Different White Label PPC Services to Resell and Make More Money
#7 Leverage Google Display Network
For small businesses, the Google Display Network can be a very useful tool for focused advertising. Ads for the Google Display Network can be text ads or image ads and are shown on websites and not search results. If an AdWords management agency thinks your business can benefit from advertising on the Google Display Network, it may recommend creating a separate campaign and setting up a tracking system for analyzing performance.
#8 Try Local Searches
If you are a brick-and-mortar business, there's another way you can take advantage of Google AdWords. Use Google AdWords local searches to appear in front of a highly relevant local audience. Your ads can appear in various ways, including on Google Maps when users are looking for local businesses on their smartphones.
A  white label PPC management agency can help you decide the areas you want to target, develop a separate campaign and offer guidance for better campaign performance.
If you're ready to exploit the Google AdWords platform for PPC marketing, consult a team of experts at the earliest!