As we begin to understand the complicated structure that is Google's algorithm, it's becoming apparent that local SEO plays a bigger part than initial insights would suggest. Their constant updates mean that SEO is forever evolving to become more accurate. Because of this, local SEO is now big news for smaller, local businesses.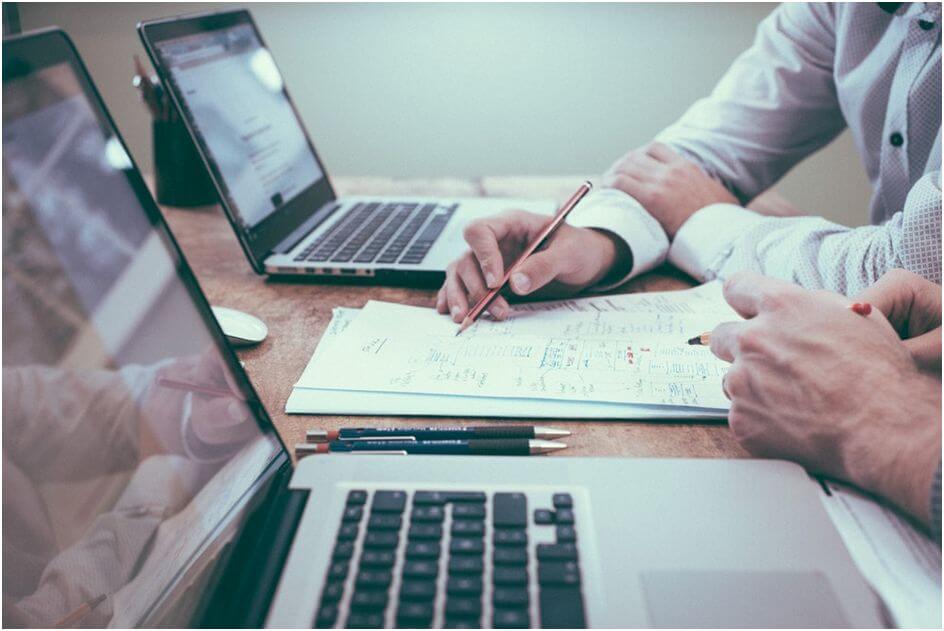 For those who aren't sure where to start, see below a handy guide to local SEO in 2021:
DO'S:
1. Target Long Tail Keywords
It's been proven that long tail keywords are often more beneficial for search engine ranking for smaller businesses. This is because they can target more niche areas. For example, a vegan bakery shop in Shoreditch would have a better change of ranking for 'the best vegan cakes in Shoreditch' than 'vegan bakery London'. What's more, it's been reported that long tail keyword searches make up more than 70% of all Google searches.
2. Evaluate Keywords Before Using Them
Don't just pluck a keyword out of thin air. You can actually measure your keywords' metrics before committing to a keyword. Check whether it's a good fit for your site by using easy online tools such as Ahrefs. It will give you information such as keyword difficulty, the search volume, return rate and average clicks.
3. Create a Google My Business
Google My Business has become a sweet spot for local SEO. It's essentially a tool that allows you to cater to Google's needs by giving them vital information about your business.It will appear on the right hand side of a screen as a sidebar anytime a user searches for your company. It'll show reviews, location, phone number and your address, to name a few.
4. Build a Sitemap
A search engine needs to index all the pages on your website to display it in SERPs. To help this process, you need to create a sitemap that lists every page on your website. This makes it much easier for search engines to crawl, meaning it's also easier to index each page. If you are thinking about a businessrebrand then it is extremely important that you build a site map in order for search engines to recognize your sites brand identity designand successfully get it ranking.
5. Optimise Images
When we think of local SEO, it's important to remember that most localised searches begin on mobile. This is because people are often in the area looking for information on-the-go.Images can slow down your site, which isn't great news for mobile users. Compress your images before you upload them to combat this. You should also always remember to include alt text, file name and ensure that it's relevant to the page.
DON'TS:
1. Focus on One Location
This only really applies to larger business who have premises in more than one location. It's beneficial to the business if you create more than one location page, so there's an individual landing page for each place. For single location businesses, create a locally descriptive 'About Us' page.
2. Use Keyword Stuffing
This is when a website overuses a particular keyword or phrase. You may think that by including the keyword in every available space that you're fully optimising your content. However, you're often doing more harm than good. Google will pick up websites that use keyword stuffing andmay penalise them because of this.
3. Have Inconsistent NAP Information Online
When you're filling in local directories, it's crucial that you keep the information uniform across each site. Inconsistency in your NAP information on various sites can hinder your ranking and web reputation. To prevent this from happening, ensure that there is one single template that includes all the correct information to be displayed.
4. Chase Irrelevant Backlinks
You might think backlinks are a good strategy for SEO, and in many cases, it is, but too many links from other websites can start to look suspicious. Additionally, when you do feature on other websites, make sure that it's relevant to your site.
5. Forget To Internally Link
When you're uploading your content, remember the importance of internally linking. It's incredibly helpful for visitors when they're trying to navigate your site. Furthermore, it assists with information architecture and your website hierarchy. This distributes page authority and ranking power among pages.
Using Local SEO in 2021
Overall, local SEO is increasingly becoming a key tool for local and small businesses. Its primary use is to drive local business to your site, where you're likely to have a higher chance of conversion. While some of these tips are one-off, there are many that require constant upkeep and reviewing every not and then.
Poppy Jones is a professional fitness advisor who takes a keen interest in health and fitness tech. When not in the gym, she can be found taking long walks with her two dogs or trying out new vegan restaurants.