Most of you must have come across small messages prompted on your desktop or mobile screen while you are browsing. These are push notifications. You can accept or discard them. Today we will know a little bit more about these notifications and how we can use them to our advantage.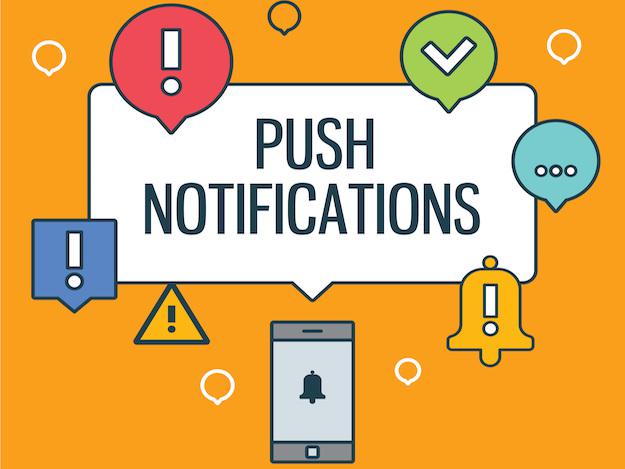 Push notifications are a great marketing tool. Often people confuse push notifications with the text messages as they appear similar. But push notifications are different from text messages as.
They have fewer words and a high click-through rate.
Depending on the user's phone plan, they may have to pay to receive SMS messages. Whereas push notifications are completely free for users to receive.
Push notifications will come only when the user gives permission. They are not like unsolicited SMS messages. The user knows exactly who it's coming from.
On your home page, you may notice opt-in form asking you to accept or discard.If you click Discard you won't be able to subscribe to your push notification.Please wait to check out on numerous opportunities it can bring to you if you accept it. If you are wondering, then keep reading on how it helps and when to discard it.If you choose to accept it, you give permission acknowledging interest in a product or service and allowing a third party to share useful information like newsletters, product sales, upcoming discounts, and more.
Once you accept it, you become a subscriber. A subscriber can access following
Now you never have to check for recent updates as it will be automatically delivered to your browser in real-time.
You can get notification regarding abandoned shopping cart.
You will get alerts around a new blog post, videos or podcast
You will get priority notice of upcoming events like new offers or sale.
Also,you can participate in any survey or poll.
If you do not like to receive all this, you can go ahead and unsubscribe.
Now lets us see how to avoid this un-subscription, fromuser's and marketer's perspective
User's Perspective
Blocking: This feature gives user an opportunity to subscribe even after user chooses to discard.
Personalization: A user can identify well with personalised messages and subscribe.
Optimization: When a user sees relatable notification, chances of subscribing goes high.
Segmentation: If you are a subscriber you would receive only relevant messages. This will save your time.
Gamification: If you are a subscriber these games will keep you interested by offering a gift on every win.
LocalJargon: This gives user a feeling of belonging.
ChoiceofOpt–in: User finds single step Opt-in easy for subscription as it requires just one click rather than filling complicated forms which asks for providing personal information like contact details or address and more.
Marketer's Perspective
Opt–inTiming: If you are running an e-commerce website or SaaS business, right timing to show opt-in is very important. You should introduce a delay of 2seconds to 5 seconds rather than showing opt-in the moment a user lands on the website. The chances of the subscription increase once opt-in lands with delay
Blocking: Once opt-in appears user has the option to block or discard. If user choose to block, and later onchanges mind  he can do that. Let's see how. To give the user who chooses to block ,an opportunity to subscribe, you should enable the "Get Notification Widget". When the user clicks on the Widget, the opt-in will reappear, and the user will have the chance to subscribe
Personalization: You should always personalize the notification. This improves engagement with the user. Forexample, if a user is from a cold country you can send messages related to winter clothes sale and so on.Similarly if a user is interested in buying jewellery you can send them notifications about upcoming discount, sales or coupons on jewellery. It is observed that a personalized push message   increases CTR by 25% based on the data
Optimization: A push notification has many parts like title, message,Icon , Image, CTA buttons and  emojis. Once push notification is ready you can optimize each part and test what works best for you.
Segmentation:Segmentation is very important to understand your customer. Once customers are segmented you can send personalized series of drip push notifications with recommendations. Once you have segmented you need to find out what type of push notification is preferable for the different segments. For this you can do AB testing.
Gamification:One of the ways to keep new subscribers engaged is gamification. It is a simple and intuitive game for good engagement
LocalJargon: Use of local languages keeps messages more personalised. Push notification can be sent in local language.
ChoiceofOpt–in: You can configure opt-in in various ways. Among them "single step opt-in" is very effective. "Single- step opt-in "requires a single click to subscribe.
These subscribers can become your customers as well, for eCommerce and SaaS businesses. These subscribers can be nurtured so that their attention canbe secured to explore your product or services, leading to sale. There are various ways to do it.
For E-Commerce Business:
If you own an ecommerce website, getting lot of traffic is a challenge. You can re-engage with one time visitors and convert them into subscribers. Push notifications helps to increase repeat traffic by re-engaging with users.
You can create several push notifications campaigns to increase engagement and traffic. Some of these are listed below
1) Trigger Campaign:
Trigger campaigns are launched on the occurrence of some activity by user. So they are event based campaigns. This event could be anew subscription, or launch of new product, addition of new feature to product, or upcoming discount.For example, if you have e-commerce website you should start trigger campaign to welcome new subscribers.
2) Shopping cart abandonment  :
Sometimes a shopper leaves your site  and does not complete the checkout process. You can bring these shoppers back   using Browser Push Notifications.  You can enable Cart abandonment trigger notification using Push Notification API.
Suppose you have an ecommerce cooking classes website you can create cart abandonment push notification as below.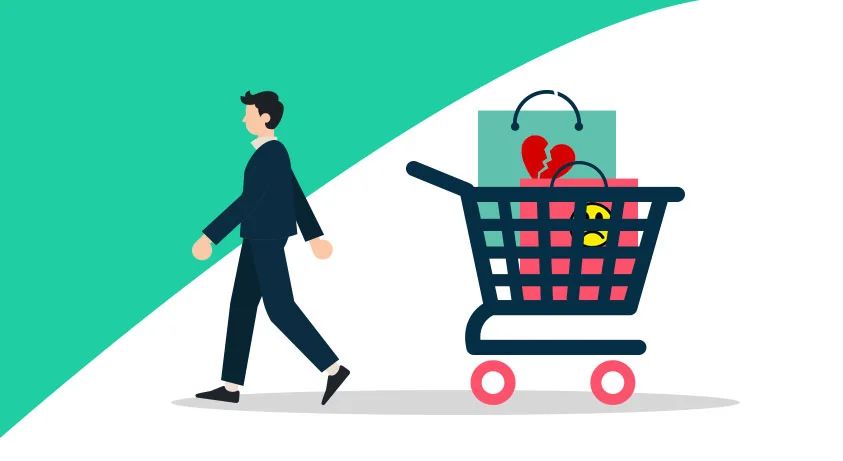 3) Drip Notification: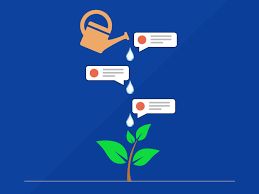 Remember your new subscribers are your guests. You can do welcome notification drip campaign to build trust and confidence in the mind of users. You can set up drip notification campaign to welcome your subscribers and prompt them towards your first sale.
Drip Notification Campaign: Drip Notification campaign is a series of notification sent at regular interval. It is first step to engage your subscribers and guide towards their first purchase through various stages of customer journey.
For example if you have a ecommerce travel website you can create push notification to  initiate drip notification campaign as below
TABLE

If you are a subscriber planning your next vacation abroad in a new place you would appreciate the information relevant to your need. This is how push notification drip messages guides you to increase your awareness.Timing is very crucial at this stage. This automated notification must be rolled out within 10- 30 seconds of subscription confirmation else you may lose your customer to your competitors.
4) Browse Abandonment Campaign
With so many choices at disposal, visitors just browse the product and do not take any action like " add to cart" or "Purchase". This is browsing abandonmentwhen user abandons the page.  You can avoid this by offering sale on purchase of item or show more variety to users to choose from.
Let's see how we can convert visitor into subscriber for SaaS Business
For SaaS Business
If you have a SaaS business and looking for promotion of a new product, service, feature or an upcoming event it is very effective to use push notification.  They are delivered instantly.  Remember first impression is last impression. Make your subscribers feel happy. This adds to good customer experience. You can allure them with exciting offers that are too hard to resist.
You can use push notification strategy for new subscribers as below.
1) Trigger campaign:
For your SaaS Company you can set trigger campaign every time when there is a new feature added to your product or you want promotion of your new product- feature. You can set triggers which will send an auto notification to the users.
If you are a subscriber this campaign can enhance your awareness about the product or services
2) Drip notification:
For SaaS company to engage effectively with your new subscribers you can send welcome push messages in the form of push notifications about webinar,podcast, usecases  ,or a new blog post.
Let us see how we can do Drip notification for upcoming webinar for new subscriber of SaaS business
TABLE

3) Ensuring good reachability:
In general push notifications have high deliverability rate. But many times, push notifications are not delivered. Whenever a visitor chooses to subscribe for the push notification service, he should receive it as long as he is online, and notification is not expired. But due to many reasons push notifications do not reach the subscriber. Some of these reasons are
The battery saver mode is ON
Multiple profiles are used for subscription
Internet connection is weak
Filled Notification tray
4) Use of Button or Link Click:
So far if a user wants to subscribe and receive web push notification, he must use opt-in form on the website. Once he clicks "allow" he will become subscriber. Thisis standard way to get subscribers to send web push notifications. You can also collect subscribers byusing any other CTA button or Link.
When a user clicks on the Button/Link where the code is added he will then get the opt-in and can subscribe to the push notifications.
5) Frequency of sending:
To keep users engaged it is important to send push notifications at regular intervals. This helps to increase the subscription rate as well.
If sent at proper intervals, thenuser may choose to subscribe.
Now we know that push notifications help in engagement and enhances conversions. This engagement can be in terms of getting reviews, sending alerts around price drop, sales, the release of new products, and so on. While implementing push notifications do not forget to make use of techniques like segmentation, trigger campaign, drip campaigns to target relevant customers. It is observed that push notifications that are segmented help to increase click rate by two times. However, it depends on industry type as well. For some industries segmentation may help in high CTR for others it may not. It is better to try out the most suitable technique that works for your business.
Whether you own a SaaS business or an e-commerce website you can implement various campaigns to re-engage with users during various stages of the customer journey. This enhances brand awareness in the minds of users. Also as discussed creating effective push notification campaigns are very easy and it is simple to integrate as well since they are in-built campaign with pre-defined templates.
One important point while sending push notifications, you can use images and emojis to establish a good emotional connection with users.
Push notifications can be scheduled very easily to be sent later as well.  While sending push notifications right timing when the user is active is important. At the same time-frequency of sending should also be considered. If sent at on right time and at the right frequency, push notification can benefit users and businesses alike. If used correctly push notifications helps to increase traffic, improves subscription and revenue.
Now you know how useful it can be to accept becoming subscribers. You get wealth of knowledge. So you can  go ahead and click Accept . See if you get all these values from your subscription else feel free to unsubscribe.
I have clicked"Accept" to subscribe to anecommerce-based travel website. Afterall I need those price alerts, discount and offers in all the nearby places I am planning to visit in my next Europe trip. How about you?
Ratna actively reads blogs and news related to marketing and eCommerce. She uses her idle time by writing blogs related to the marketing. Bollywood Dancing and Baking is her newfound passion.