Ever since technology has entered the realm of human sustainability and lifestyle, mobile phones have always been considered as one of the milestones of success and innovation in this context.
People back in the 70s weren't even aware of this device. Now, humans of this present era feel insecure and deprived if asked to live without the device even for mere 24 hours.
Now that mankind has accepted the fate and moving on to achieve other milestones where mobile phones certainly have a major role to play, so are the applications. From fetching a cab nearby to helping students hire or consult academic essay writers with a single click, mobile applications cover a huge area of operation in today's world.
Here are twelve best trending mobile apps of 2021 every user must consider installing to leverage the utmost functionality of the device.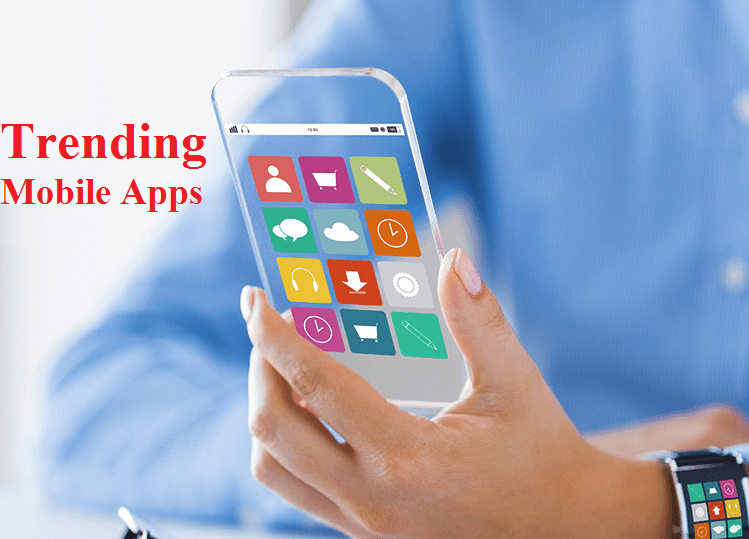 1. Netflix – For the Webisode Geeks
Netflix is undoubtedly the next "in" thing for all webisode lovers across the globe. If you too are one of them, and using a mobile phone without installing this amazing application, then it's time you should consider roping it in for your device.
USP: With a subscription for TV shows and movies starting at $8 per month, this app can turn your mobile phone into a mini-television in no time. If you weren't aware of this fact, then "you know nothing Jon Snow".
2. YouTube – For Everything That's Viral
Although primarily YouTube was launched as a video sharing platform, as far as the present day scenario is concerned. This amazing app has become a second home to all viral video contents and independent artists across the globe.
USP: You get to browse through millions of videos, trending news, music and lot more. As part of its latest development, you can watch videos offline as well. How cool!
3. Goodreads – For the Bookworms
Available in Google Play, this app suites best for the voracious readers and is a must-have application for all who loves to read, explore and adopt.
USP: You can use your mobile phone's camera to scan book barcodes. Once you're done with it, you can add it to your e-shelf, write reviews and list it in your "to read" column.
4. SwiftKey – For the Avid Typers
It's basically a third party keyboard application which is now owned by Microsoft. If you need an impactful and more functional keyboard application that can enhance your experience, then this trending app is supposedly for you.
USP: Multiple language support, availability of gesture typing feature, effective number row and more.
5. Gallery Doctor – for over-occupied photo galleries
There's no denying that mobile phone applications these days are at times seen to be more functional in case of taking pictures than picking up calls. For all those overstuffed photo galleries, here's Galley Doctor, one of the trending 2021 apps.
USP: Identifies and manages duplicate images by highlighting them for the user to delete.
6. Greenify – For users trying to save battery life
Let's admit we all do that! Isn't it? Using a Smartphone becomes a headache when it comes to conserving battery life for long-term usage. Install this amazing app to bring in a difference.
USP: Freeze and defrost all background applications, as per your indication and preference.
7. Clean Master – For ultimate device optimization
In order to fight off issues concerning overused spaces and storage issues in your device, Clean Master is the kind of app you need to install for a one-stop solution.
USP: Sweeps away all unwanted docs and files along with managing caches effectively.
This is a top homework helper that assists students to stay organized and plan their daily academic schedule effectively.
USP: You can monitor and track your academic schedule concerning homework and other priorities.  Paying $4.99 can make this app ad-free.
9. Spotify – For the music freaks
This is the next "in" thing for all ardent music lovers. You can steam all music from almost any device by using this application.
USP: Create your own playlist, listen to songs offline and follow your favorite artist, all in a single app.
10. Instagram – For the photography aspirants
If you love clicking pictures and share stories with all your closed ones and with the entire world, then Instagram is the thing you should consider having on your device.
USP: Instagram lets you use filters and directly share it to the platform and to other social media sites as well, along with trending hashtag suggestions that can be used in order to get online exposure.
11. Uber – Your personal cabbie
This was already in the news for bringing in a new tend where one can book cabs online and enjoy rides all across the city. Uber still continues to be one of the most trending applications used to book cabs by users worldwide.
USP: You can have a private driver hired in no time and never run out of ride options that suit your pockets and cover distances with comparatively lesser refusal issues.
12. Facebook – It always was
There's no denying that the Facebook app was and shall always be one of the most trending mobile phone apps for users of varied categories. From sharing pictures to updating status, and from social media marketing to creating fan pages and communities, Facebook has an endless list of functionality.
USP: Helps you stay connected to even the most distant friends and relatives. Works pretty well for the digital marketers as well.
While these were only the best 10 trending mobile apps of 2021, there are a plethora of amazing applications being developed by the techies across the globe every single day in order to ensure enriched user experience from all dimensions.
This is Ammie Jackson is a content marketing professional, Previously, worked as a marketing manager for a tech software startup. She graduated with honors with a dual degree in Business Administration and Creative Writing and currently associated with online assignment help platform.