Edward V Berard once remarked, "Walking on water and developing software from a specification are easy if both are frozen." Developing even a simple piece of software takes a lot of time and effort. Building a cross-platform application can be even more taxing.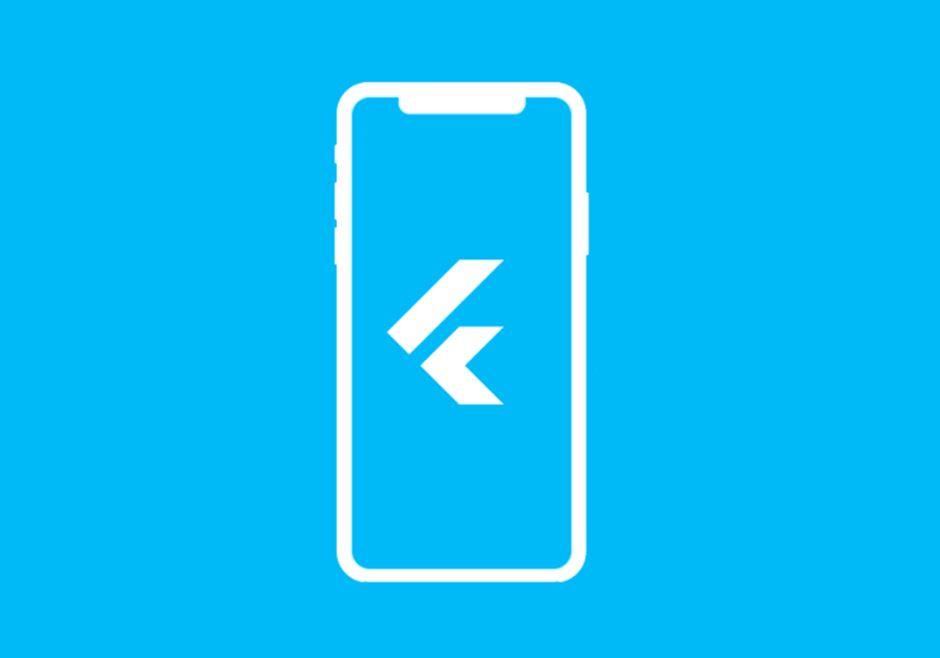 This explains why prominent brands have been looking for the services of a reputed Flutter app development company ever since Google's introduction to Flutter in 2017. At present, it has grown into a major app development platform for building a wide range of applications.
The list of the top eleven applications below highlights Flutter's vast potential as a versatile app development framework.
Google Ads
Ever since its inception, Google has been embarking on the idea of innovation. Its Android platform and tons of utility applications are a case in point.
But Google added a new dimension to this approach in 2017 with the introduction to Flutter. Later,  it turned out to be instrumental in the development of Google Ads.
This exciting app has helped countless content creators, advertisers, bloggers, and publishers achieve their business goals. By using it, they can create as well as share their content with the target audience with minimum time and effort.
Another advantage of the application is its portability. Marketers appreciate it a lot when they get an easy-to-run and smooth application that they can operate anywhere.
Because it operates on mobile phones, anyone can carry it everywhere in their pocket and run it in the hour of need. The best part about the application is that they don't even need a laptop or a desktop computer to use the application.
No doubt, this feature has simplified matters for running or managing advertisement campaigns in a hassle-free way. Among other things, it has minimised the over-dependence on computers and laptops for running applications.
As a result, marketers can work anytime from anywhere to boost their productivity output.
Alibaba
Alibaba is a popular name in the world of eCommerce business. For a long time, it had been looking for a solution to build a suitable eCommerce application to cater to its wide customer base.
At present, Google's Android and Apple's iOS are the two platforms that feature on most smartphones. By capturing the target audience from the user base of these mobile OS, any e-commerce company can attain its business goals within a definite time frame.
Alibaba, with its mission to grow as one of the leading brands in the e-commerce industry, was planning to do something similar. It wanted a cross-platform application that could operate on both Android and iOS platforms without any hassle.
Thus, its application development team started looking for suitable solutions to fulfil this objective. After some research, they zeroed in on Flutter as the best solution to address this need.
Following it, the company built the Xianyu application. Its emergence made buying and selling a hassle-free process for both buyers and retailers in the eCommerce business.
After the development of this application, Alibaba registered growth that wasn't seen before.
At present, this application has an important place on the list of leading eCommerce applications.
No doubt, the success story of Xianyu will motivate both e-commerce entities and Flutter app developers to come up with innovation along the same lines.
Reflectly
Artificial Intelligence (AI) is the buzzword in app development these days. The presence of the AI element in most applications makes it all the more obvious. Reflectly is an application that features the use of AI, albeit in a different way than what general users would imagine.
It works like a journal with which users can record their emotions and feelings by answering a few questions. This application captures the information about the stress levels of an individual daily and tells them how their day has been.
Work-related stress is one of the leading causes of burnout and depression. Its effective management is not only important from the standpoint of an individual's professional career but also their physical and mental health.
Reflectly helps with the capturing of stress levels an individual goes through on a daily and weekly basis. Though there is no definite benchmark to measure stress, it helps one get a rough idea about how stressful one's life is.
The application doesn't directly contribute to stress management. Instead, it tells if an individual should take proactive steps to do something to lower their stress levels.
By utilizing the potential of AI, this app encourages users to live a stress-free life. At a time when people develop mental stress due to a busy life and tight schedule, the role of this application becomes all the more important.
Birch Finance
Birch Finance helps credit card users with the identification of the best rewards. While credit and debit card providers list numerous ways to earn rewards, one can earn these rewards in an even better way by analyzing one's spending.
If you have multiple credit cards and you find it problematic to memorize the rewards linked with each of these cards separately, then Birch can help you find an easy solution to it.
Using this application will give you the much-needed break from the uphill task of memorizing the rewards separately.
This app has been built using Flutter in such a way that you can easily sync your credit and debit accounts with the application. And you can do it without being worried about the security of your data.
Alongside the involvement of the Flutter application, the app also consists of features to protect the privacy of user data.
Hamilton Musical
Are you familiar with the Broadway musical Hamilton? If yes, then you might want to install the official Hamilton app on your smartphone.
Regardless of whether you use a phone that operates on iOS or Android, the app is available on both these platforms – thanks to Flutter.
For the fans of the application, it is a blessing as it allows them to use the services of the application and also buy their preferred items from the store.
From regular news stories to lotteries and videos, the Hamilton application offers tons of features. But the majority of them relate to London, Chicago, New York, and other select places.
So, you might want to check out your location before you proceed with the app download.
You can also use the application to purchase items that are exclusively available in the Hamilton Store. What's more, you can also play your favourite trivia game whenever you feel the need for it.
Coach Yourself
Daily meditation is the best antidote for stress. It not only boosts your level of patience but also brings a sense of relaxation to benefit both your body and mind.
If you wish to simplify the process with an application, then Coach Yourself, an application built on the Flutter platform will guide you through.
With this application, you can strengthen your personality by breaking bad habits. The primary target audience of the app is the German-speaking population. If are not familiar with German, you can learn it to make things easier for using the application.
Hookle
Are you fond of using social media and want an easy way to keep in touch with multiple social media accounts? If your answer is "yes", then you don't need to look beyond Hookle. It is a social application built on the Flutter platform.
You can use this useful application to upload social posts and track the update on those posts with minimum effort.
Do you have multiple social accounts? No worries, as Hookle can help you handle two or more such accounts at once. Not only does this application provide an option to publish several posts at once but also manage them across different channels.
In the current age of social media, there is no shortage of applications that promise to make your life easy from the standpoint of using social media. But hardly any application comes close to Hookle in operating or tracking multiple social media accounts side by side.
Watermaniac
Most people know about the benefits of drinking water in keeping the body healthy by aiding digestion and flushing out the toxins. But how many of them actually drink water in the right quantity? The answer is obvious: only a few.
Watermaniac, as the name suggests, inspires people to drink water to improve their health.
It is for those who, despite their willingness to drink the right amount of water daily, fail to take adequate water due to a busy schedule.
Speaking of the features of this application, it reminds users about drinking water. It lets users do so according to their goals.
Yes, that's right. You can set your daily goals of drinking water with this application. The app will remind you about drinking water with regard to these set goals. Being watchful about the glasses of water you drink daily will benefit both your body and mind alike.
As a result, you will see a major improvement in the state of the body and mind which can translate into the improvement in the quality of your life.
Cryptograph
In recent years, there has been a sharp rise in the use of cryptocurrency. As a result, people have started realizing the importance of tracking the value of these currencies daily.
If you are enthusiastic about cryptocurrency and want to monitor the latest value of Bitcoin or Etherium or any other cryptocurrency, you can do it easily with Cryptograph.
With this Flutter-based app, you can also keep an eye on the exchange rate of these currencies without any complication. Daily monitoring of your account with this application will help you control or manage it in the best possible manner.
As a spin-off, you will be able to be on track with your finances and make the most out of your invested money.
SG Bus Tracker
For those who go out every day, it is important to know the information about the availability of buses at the fingertips. If you reside in Singapore and have been looking for an easy solution to it, then a Flutter-based application namely SG Bus Tracker can help you with it.
With this app, you can find out the information about the near-by bus stops from a specific region. You can find out this piece of information about buses from multiple service providers. These include Tower, Go Ahead, SMRt, and SBS.
The app shares the requisite information about the availability of seats in buses based on colours: green, yellow, and red.
Green refers to the availability of seats on a bus. Likewise, yellow indicates the availability of standing space and red is the sign of the availability of limited space for standing.
Dream 11
Are you fond of sports and wish to make money by taking part in contests involving the prediction of a team's victory? If your answer is "yes", then the Dream 11 application is for you.
If you are an Indian, you would be delighted to know that it is an India-based app built on the Flutter framework.
With this Indian app, you can choose your preferred team for sports such as cricket, basketball, football, and kabaddi. Thereafter, you can earn money and rewards based on the performance of the players in the actual team.
Much like the other sports prediction apps, Dream 11 also features both paid contests and freemium features. You need to pay a nominal amount for registration.
Post your registration, you can take part in the contests. Any user who is above 18 years of age can take part in them using the Flutter-based application.
Conclusion
The applications above highlight the versatile nature of Flutter in building a wide range of applications featuring different sizes and types. In addition, the framework also has the exceptional ability to adapt to the changing landscape of application development. Owing to it, you can expect more changes both in Flutter and the applications resulting from it.
James Grills is currently associated with Cumulations Technologies, a leading iOS App development company in India. He is a technical writer with a passion for writing on emerging technologies in the areas of mobile application development and IoT technology.