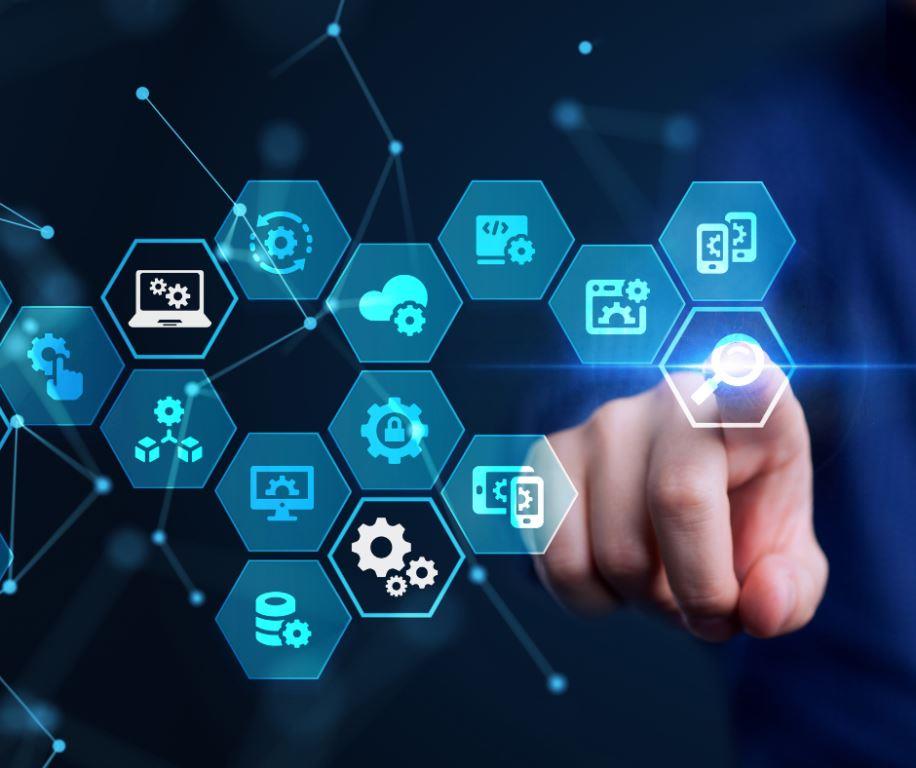 The healthcare sector is rapidly changing as a result of technological advancements. Innovative firms are setting the pace from 3D-printed prosthetics to AI-powered medical diagnostics. These startups, which range from cutting-edge telemedicine platforms to groundbreaking biotechnology firms, are creating waves in the healthcare sector. In this blog post, we'll look at some of the most promising healthcare technology startups around the globe. Continue reading to learn more about the top 12 healthcare technology startups you need to know.
1) Flatiron Health
Flatiron Health is a leading healthcare technology startup that focuses on improving the quality of care through data and analytics. The company was founded in 2012 by Nat Turner and Zach Weinberg, two former Google employees. Their mission is to improve cancer care through better data and insights.
Flatiron Health offers a comprehensive suite of software solutions to help oncology providers and their teams work more efficiently and effectively. Their software solutions are designed to help clinicians identify potential risk factors for patients, coordinate care across providers, track clinical outcomes, and measure the impact of treatments. They also offer insights into the real-world impact of treatments and therapies on patient outcomes.
The company has successfully raised investors' funds and was recently acquired by Roche Holding AG for $1.9 billion in 2018. Flatiron Health continues to be at the forefront of healthcare technology innovation, providing valuable insights to oncology care teams worldwide.
2) Rally Health
Rally Health is a digital health company that has developed an online platform to help people live healthier lives. The platform provides individuals with the tools and resources they need to take control of their health and well-being. Rally Health offers users personalization, advice, education, and access to experts in the healthcare industry.
Rally Health engages users through interactive tools such as health trackers, virtual coaching sessions, and nutrition guidance. The platform also provides users personalized health plans, helps them access discounts on care, and offers rewards for completing health activities. In addition to its consumer-facing services, Rally Health provides employers with solutions to improve the overall health of their employees. It includes comprehensive health assessments, personalized recommendations, and employee engagement programs.
Rally Health has been recognized for its innovative approach to healthcare, including being named one of Fast Company's Most Innovative Companies in 2016 and a finalist for the SXSW Interactive Award for Best New Digital Health Platform in 2017. The company's vision is to empower every person to maintain their health and well-being, which is why it continues to invest in developing technologies that make healthcare more manageable and accessible for everyone.
3) Verge Genomics
In addition to their groundbreaking work in neurodegenerative disease research, Verge Genomics has also launched a new product: Verge Cognitive. This AI-powered platform helps physicians better understand their patients' conditions by combining genomic and clinical data. By providing physicians with this valuable insight, Verge Genomics is helping improve patient outcomes and revolutionizing how we approach to disease diagnosis and treatment.
Furthermore, Verge Genomics has raised over $90 million in funding, solidifying its place as one of the leading healthcare technology startups in the industry. With its groundbreaking research and innovative products, Verge Genomics is undoubtedly one of the top 12 healthcare technology startups to know.
4) Tempus
Tempus is a healthcare technology startup that personalizes cancer care using data and artificial intelligence. The company, founded in 2015, has raised over $650 million in funding and was recently valued at $7 billion.
Tempus bridges the gap between healthcare providers and their patients by helping them analyze clinical and genomic data for personalized care. It uses proprietary software to aggregate and interprets electronic health records, genomics, clinical data, and other data sources. It helps physicians to make more accurate diagnoses and treatment decisions based on individual patient profiles.
Tempus is the first company to receive FDA clearance for a comprehensive cancer diagnostic tool. It combines genetic analysis with machine learning to detect cancer mutations in tumors. The results can then be used to develop personalized treatment plans for each patient.
The company offers tools for clinicians and healthcare organizations that help them understand the effectiveness of different treatments and make better-informed decisions. Tempus also provides predictive analytics to anticipate healthcare needs and financial risks.
Overall, Tempus is revolutionizing the way cancer care is delivered. Its innovative technology and personalized approach to care will undoubtedly help improve the lives of many cancer patients.
5) Kyruus
Kyruus is a healthcare technology startup aiming to streamline patient access. Founded in 2011, Kyruus connects patients to the proper care providers and ensures they get the best care possible. The company provides a cloud-based platform that enables healthcare organizations to manage their patient access operations more effectively and efficiently. The platform allows health systems to search for easily and book appointments with the right provider and improves care coordination by providing an up-to-date view of patient demographics, insurance plans, and care preferences.
In addition, Kyruus helps providers increase their business and improve their financial performance by getting their services in front of suitable patients. Kyruus also works with payers to reduce administrative costs, reduce cost per referral, and optimize provider networks. Overall, Kyruus is making it easier for patients to access the right care providers and for healthcare organizations to improve their patient access processes.
6) CirrusMD
CirrusMD is a digital healthcare technology startup that provides an efficient and cost-effective way for individuals to access quality care. The company has created an innovative telemedicine platform connecting patients with doctors 24/7 via text or video chat, allowing quick and easy access to the medical advice and care they need. The platform is secure, HIPAA compliant, and integrates seamlessly with EHRs, allowing patients and providers to connect from any device.
By leveraging its platform, CirrusMD has drastically reduced appointment wait times while providing a more personalized care experience. Patients can get the answers they need in real-time without waiting in a doctor's office or emergency room. Providers can also better manage their patient load, freeing up time to see more people and increase revenue.
As part of its goals to improve the healthcare experience for everyone involved, CirrusMD is working with hospitals, clinics, health systems, and large organizations to provide an easy-to-use, comprehensive telemedicine solution. The organization is also working on new technologies such as virtual visit scheduling, automated symptom triage, and a care coordination platform.
CirrusMD is dedicated to improving patient care and making healthcare more accessible, affordable, and convenient. With its innovative platform and commitment to quality care, it's no surprise that CirrusMD is one of the top healthcare technology startups to watch.
7) Cityblock Health
Cityblock Health is a digital health startup that seeks to provide comprehensive, community-based care to underserved populations. Founded in 2017, the startup aims to make healthcare more accessible and effective by focusing on social determinants of health and using tech-enabled solutions to connect people with care.
Cityblock's innovative platform provides access to a range of services, from primary care to mental health and addiction treatment, all with an eye toward prevention. The company partners with payers and providers to ensure their clients can access quality and affordable care. They use data to understand each individual's unique needs better and help them find the proper care for their circumstances.
In addition to providing direct services, Cityblock works with the local community to promote healthy lifestyles and increase awareness about health resources. Cityblock is significantly impacting healthcare outcomes for those who might otherwise not have access to care.
8) DispatchHealth
DispatchHealth is a healthcare technology company that provides on-demand medical care to patients in their homes or other convenient locations. The service is designed to provide access to care for those who cannot get to a doctor's office due to time constraints, transportation difficulties, or other physical limitations. DispatchHealth collaborates with health systems, health plans, and employers to provide an easy-to-access alternative for urgent care.
DispatchHealth's emergency medical technicians, nurses, and paramedics bring medical equipment and medications directly to patients' homes. They also provide laboratory testing and access to specialists via telehealth. Their services are designed to reduce the number of avoidable ER visits and hospitalizations.
DispatchHealth is committed to providing high-quality care and excellent customer service. To this end, they use proprietary technology to track patient outcomes, monitor the quality of care, and identify areas of improvement. The company is also developing new tools to help providers access patient data more quickly and easily.
DispatchHealth is praised for its innovative approach to healthcare delivery. Its teams gained recognition for their expertise in delivering urgent medical care. The company has been honored with awards from the American Hospital Association and Health Care Transformation Task Force. With its commitment to innovation and quality care, DispatchHealth is well-positioned to improve access to healthcare for all patients.
9) VillageMD
VillageMD is a healthcare technology startup that focuses on the primary care market. The company provides a suite of technology-enabled services that help physicians deliver better, more coordinated care to their patients. VillageMD's mission is to partner with physicians to drive better outcomes, lower costs and improve access to care.
VillageMD's technology platform includes a network of primary care clinics backed by an analytics engine to provide physicians with evidence-based clinical guidance. Through its network of clinics, VillageMD provides services such as telemedicine visits, clinical decision support, quality measurement tools, and clinical transformation. VillageMD also works with employers, health systems, and payers to support population health management and value-based care models.
With its technology platform, VillageMD is looking to revolutionize primary care and make it easier for doctors to deliver better patient care. VillageMD has raised more than $850 million in funding from various investors, including Andreessen Horowitz, Deerfield Management Company, and Oak HC/FT. The company has partnerships with over 100 health systems and payers nationwide, including Catholic Health Initiatives, UnityPoint Health, and UnitedHealthcare.
10) Wellframe
Wellframe is an innovative healthcare technology startup using digital health tools to help patients manage their chronic conditions. The company's platform provides personalized care plans tailored to each patient's needs, enabling patients to access the resources they need more quickly. Wellframe also includes medication reminders, health tracking, and educational resources that make it easier for patients to stay on top of their chronic conditions.
In addition to providing its digital health services, Wellframe is also developing a mobile application that will enable patients to connect with their providers securely. This app allows patients to share data with their providers and receive tailored advice to manage their chronic conditions better.
Wellframe is dedicated to helping people live healthier lives and is committed to providing evidence-based, personalized care that focuses on the whole person. The company aims to empower people with the knowledge and resources they need to take charge of their health.
11)  Doximity
Doximity is a healthcare technology startup that provides a secure network for healthcare professionals. With the largest verified network of physicians, nurses, and other healthcare providers, Doximity has created a powerful platform for the healthcare industry. With the ability to connect with over 70 percent of US physicians, healthcare professionals can use Doximity to make connections and find new opportunities.
The company also offers a range of tools and services to help physicians increase efficiency in their practice. These include tools such as automated billing, electronic prescribing, patient care reminders, and more.
Additionally, physicians can participate in online surveys and research studies and find career guidance through the platform. Doximity is revolutionizing how healthcare professionals can connect and work together.
12) PatientPop
PatientPop is a healthcare technology startup focusing on helping healthcare providers increase visibility and grow their practice. The company provides a comprehensive suite of solutions for physician marketing, such as search engine optimization (SEO), automated appointment reminders, patient reviews, and digital marketing tools.
With PatientPop's services, healthcare providers can attract new patients, engage existing ones, and gain insights into patient preferences and behavior. The company also helps practices ensure its online presence is accurate and up-to-date across all platforms.
PatientPop's platform offers several features designed to help providers increase patient satisfaction, such as providing appointment reminders through text or email, reviewing patient surveys and feedback, and tracking appointment no-shows. Patients also have access to a Patient Portal where they can view their records, update personal information, book appointments, pay bills, and receive personalized care plans.
With PatientPop's innovative solutions, healthcare providers can save time and money while focusing on providing better care to their patients.
Conclusion
The healthcare industry is a rapidly evolving space, and advancements in technology are helping to shape the future of healthcare. The twelve healthcare technology startups mentioned above are making great strides in providing innovative solutions for healthcare professionals and their patients. These startups offer new opportunities for clinicians, innovators, and entrepreneurs to improve the quality of care and patient outcomes.
Whether you are looking for a platform to help manage patient records or an app to track your health, these startups are leading the way in healthcare technology. With their continued innovation and creative solutions, they will continue transforming the healthcare industry for years.
Alexander James works as a brand and marketing specialist at InfoGlobalData. He has been working in the b2b industry for the past two years. He empowers the marketers by sharing valuable information across different verticals such as healthcare, technology, marketing etc.