You must have heard accomplished businessmen saying, "an organisation is as good as the employees working for it." This is this thought that should guide businesses to implement advanced technologies to enhance employee engagement, thereby ensuring its success.
Businesses are focused on developing technology-driven platforms to promote sharing of information and creative thinking. In fact, most organisations are now increasingly depending on technology to engage with their employees, be it within the workplace or outside.
Given below are the definite ways to maintain employee engagement by infusing technology.
1. Creating technology-centric workgroups
Creating employee workgroups can assist the employees in engaging, sharing, and synchronising the information throughout the lifecycle of a project. The workgroups let managers diversify their business objectives between employees and share the different perspectives connected with various activities of a project, like defining the timelines, deciding on the budgets, and simplifying communication.
Various SaaS (Software as a Service) platforms present cloud-based services. These platforms are now more mainstream than the intranet within an organisation. It enables you to form workgroups where you can save and share details that you have derived from the internet.
The web-based software also lets your employees customise different tasks that may include developing sales goals or contact list databases. Additionally, collaborative workgroups enable you to monitor the progress of work done by your employees and offer them feedback.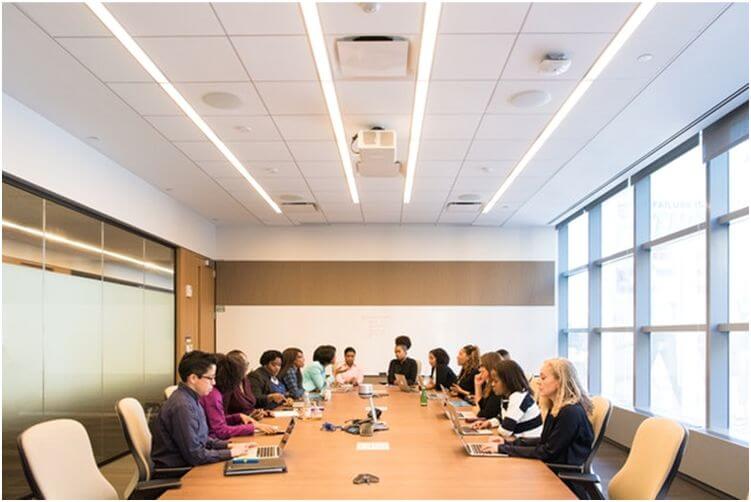 2. Leveraging gamification processes to train and educate the employees
You can definitely implement technology to infuse fun and excitement to your business processes, especially in employee training and education. This is where gamification comes in. Gamification can turn mundane activities like training or weekly meetings more engaging and elevate the number of participating employees.
Gamification typically enables incorporating a gaming element to the work-related activities like reaching higher levels, winning rewards, earning points or badges, leader boards, and goal-setting etc. It makes way for desired actions, resulting in higher engagement.
In fact, other than enhancing productivity and engagement, gamification also offers you with a transparent way to measure the performance of the employees. You will find a wide array of enterprise gamification platforms on the web. They are mostly available as Software as a Service (SaaS) platforms and can be easily incorporated into your existing enterprise applications.
3. Exploring performance management tools for better productivity
The utilisation of employee or self-service management systems let the employees access and manage relevant company information. Multiple self-service portals encourage the employees to carry out a variety of activities.
These activities involve responding quickly to network requests like updating their employee details, cooperating with different departments and analysing and responding to job evaluations.
"Managers can opt for different tools to review employee performance and set up various goals for the employees with the help of different management tools," opines Barry Olsen, an expert working for a renowned writing service provider. This allows the employees to work in collaboration with the management to restructure job responsibilities and work more efficiently.
Performance management tools are also quite useful for improving communication within the workplace. Desktime and Trello are some great options that employers can consider.
Click here to gain insights on the 14 best tools to measure employee performance.
4. Facilitating seamless social engagement within the organisation
Social interactions with the help of technology can strengthen relationships between the management and the employees. The scope to engage socially with the employees is also a good practice for creating brand awareness.
Employees can actively participate in promoting the business by posting their ideas and thoughts about the organisation or any upcoming projects. These endeavours can allow the business to gain new clients.
The employees can corroborate what the marketing department preaches with the help of websites and brochures. It implies that these employees are a useful resource that helps to consolidate the social media presence of an organisation. Social engagement presents another potent way that allows the employees to find out the latest details about competitive business products or services in the market.
Do you want to know more about the effective ways of social engagement for employees? Read this post.
5. Incorporating personal development plans within interactive platforms
Apart from adhering to the organisational and team-related objectives, every employee has personal development goals. We live in an ever-evolving environment that requires every person to hone his/her skills and become acquainted with new technologies. So, every individual needs to have a PDP (personal development plan) in place. If the work environment of an organisation doesn't encourage the employees to chalk out their PDPs, they are less likely to stick around within the organisation for long.
To raise employee engagement, you should implement PDPs into your existing performance management systems. It assists the senior employees like managers or team leads to identify the personal development objectives of their subordinates. The senior employees can also encourage them to attain those objectives.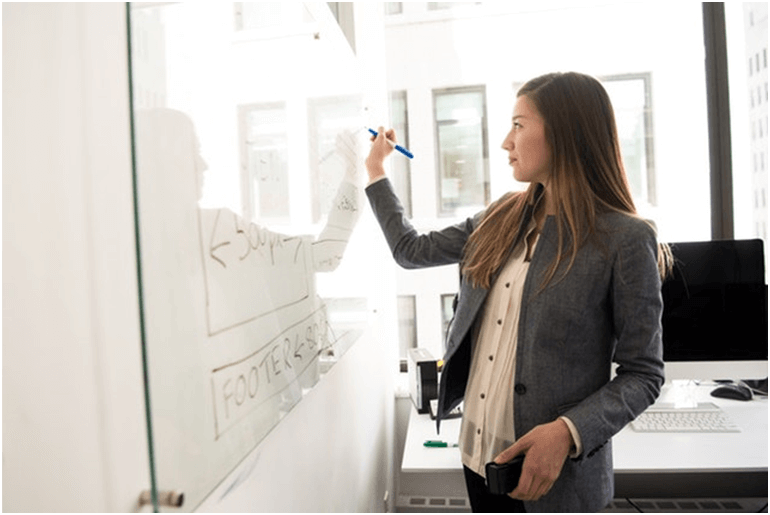 Here's a bonus tip for you-
Bonus tip: Improving the scope for collaboration between departments
Collaboration is one of the most crucial techniques of communication that contributes to the success of a business. The collaborative efforts enable departments to distinguish between budgets, objectives and project management timelines.
The integration of in-house networking and intranet services allow the employees stationed in different areas to stay connected. It also enables employees to remain engaged and carry out a smooth flow of work between departments. Intranet services facilitate the sharing of files and promote collaboration.
In conclusion,
Employee engagement is an integral aspect of any business. It not only helps to establish your brand but also turns the employees into your brand's advocates. These days, organisations are coming up with newer ways to foster employee engagement. Here's hoping that the aforementioned ideas will help you to make the most of technology and improve employee engagement.
Shirley Brown is a senior marketing manager for a distinguished corporate organisation in Australia. Se has recently joined MyAssignmenthelp as an academic expert. In her spare time, Shirley takes to swimming and playing with his dogs.