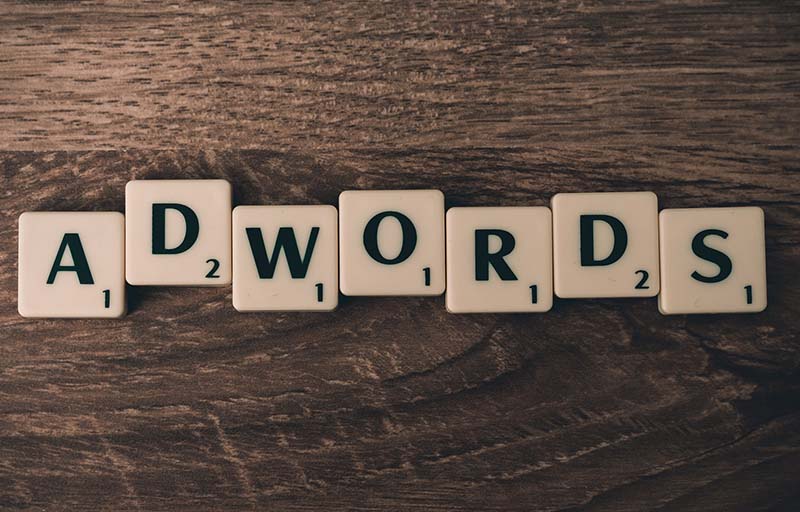 Many people use Google to search for food, clothes, stores, cars, anything. You probably noticed many ads when you tried to find the best restaurant in your area or if you wanted to use google for any educational purpose.
Google has over 63,000 searches per second on every single day. That's the average number of how many people use Google every day.
With these numbers, there is a high chance that someone will click on one of your ads. But it's not that simple. There are many factors on how and when your ad will appear. The auction, your budget, quality of your e-shop, design of your landing page, almost everything.
In this article, we will try to give you at least the basic information about Google Ads. You would be able to decide if you give it a shot and try to advertise on the Google network.
What is Google Ads?
Google Ads is Google's online advertising program. By using Google Ads, you are able to create online ads and reach people exactly when they are interested in the products and services you are offering. If you are selling any kind of products like shoes, shirts, even cars, you are able to show your products in the most used search network in the world.
You can use Google Ads to promote your e-shop, increase sales of your products or services, raise awareness, and increase traffic to your website. Also, you can gain many possible leads that you can use in the future of your business.
Google Ads accounts can be managed online from anywhere, so you can create and change your ad campaign at any time, including your ad text, settings, and budget. The best thing about this is, you can download the official Google Ads application to your smartphone so you will be able to manage your campaigns on-road or on holidays. You can get control of your business 24/7 anywhere.
One of the greatest things about Google Ads is that there is no minimum spending commitment so you can set and control your own budget. You choose where your ad appears, set a budget that's comfortable for you, and easily measure the impact of your ads.
Why use Google Ads?
There are several reasons why to try Google Ads. One of the biggest reasons why you should try is to increase the sales of your products or services. We will sum up the best 5 reasons why to use Google Ads.
Wide reach – As we said before, Google is the biggest platform with the most daily searches. Imagine your ad to be shown to thousands of people.
Targeting people who are interested – Google Ads focuses on targeting audiences who have established a degree of desire for your offering. If you are selling sports apparel, it will be shown to the group of people who are using Google Search to watch sports news or anything related to sports. It won't be shown to people who are searching for food or computer games.
Really quick results – Google Ads bring results faster than SEO. Your page SEO is a long-term strategy that focuses on building more natural traffic, it often takes months to see results. Google Ads can create results in visibility for your business within an hour, depending on the campaign budget, keywords, targeting, and optimization, Google Ads can bring instantaneous results.
Bending budget – One of the best reasons why to use Google Ads is the flexibility available with one's budget. Google Ads allows users to spend whatever they like, whether that's $10 or $1000.
Easy reporting – Upon logging into your Google Ads account and selecting a campaign, users are taken to their dashboard. This provides basic insights about the campaign and can be easily customized. You can check impressions, clicks, average CPC and costs, keywords selected, demographics, devices, locations, and day and hours. Also, Google can provide recommendations to help boost your campaign's effectiveness.
How to create a Google Ads account?
Before you start, you need to have a Gmail account. If you don't, just register here. The registration is simple and we are suggesting you use the same address for all Google features.
On the Google Ads program page, click the button saying "Start now".
Choose one of the options. You can change it anytime or you can create a campaign without any goal. Also, if you are interested in the creation account without a campaign, just click the highlighted text under the campaign goals.
In the next step, you can pick from some campaign types. You can choose between Search, Display, and Smart.
Once you add your business information like time zone, country, and currency, then you will find yourself in your own Google Ads account.
How to set up the payments in Google Ads account
One of the basic settings is the payment methods available for your account. They will depend on your country and currency. Without finished billing options, you can't use all the benefits that Google Ads offers.
Log in to your Google Ads account.
Click the tool icon in the right top corner, then click on the "Billing settings".
Now you need to click on the Payments Setup and pick Billing Country and Currency.
In the last step, you need to fill other information like payment method, automatic or manual payments, etc.
After these simple steps, you have your payments ready.
What are the campaigns you can create via Google Ads?
There are many campaign types you can try to see what are the best for your business. You can run several campaigns at once or test them one by one. It's totally up to you. Now, we will look closer at every campaign type you can run with Google Ads.
Search Network campaign
The Google Search Network is a place of search-related websites and apps where your new ads can or would appear. If you are trying the advertising on the Google Search Network, your ads can show near search results when someone searches with terms related to one of your keywords.
Where can your ads appear?
Google search: Ads can be shown above or below search results on Google Search. You can see them beside, above, or below search results on Google Play, Google Shopping, Google Images, and Google Maps – including the Maps app.
Google Partners: Ads might be shown with search results on websites of Google search partners. For the category of text ads, search partners have hundreds of non-Google websites, as well as Google Video and other Google webpages.
Types of ads on the Search Network
Text ads, Dynamic Search Ads, and call-only ads: The most common and popular types of ads on Google Search. These ads can be shown with an "Ad" or "Ads" mark on the search results page, and might have an "Ads by Google" mark on any partner sites. They can be shown with ad extensions which allows people see the business details, location or phone number in ads.
Shopping ads: Shopping ads display the link to products for sale, their image or short description. They're marked as "Sponsored" or appear with an "Ad" or "Ads" mark on the search results page and might have an "Ads by Google" mark on any partner websites.
Image and video ads: Search partners are able to host image ads or video ads.
Display Network campaign
The Google Display Network is developed to help retailers find the right audience. It has targeting options that let you show your ads to new potential customers at the right time and the right place. We bring you some examples of how you can approach targeting:
Find new audiences or engage your customers using audiences. Similar audiences or in-market audiences allow you to target people who can be interested in one of your products and help you find new potential customers. You can also try using remarketing lists, to help you re-engage people who previously visited your website.
Gain more conversions using automation. Automated targeting helps you get more conversions or sales by finding good-performing audiences based on your existing audiences from the past or your landing page. Thanks to the automatic optimization over time, Google Ads will learn which audiences are the best for you. Automated bidding automatically adjusts your bid to help you meet your ROI (return on investment). Smart display campaigns or Smart Shopping ads combine the best of automated targeting, bidding, and creatives to achieve the best conversions for you on Google Ads.
Shopping campaign
If you are the owner of an e-shop or you are selling any kind of services, you can use Shopping campaigns to promote your online and local products, boost visitors to your website or local store, and find better-qualified leads or achieve more sales. To get started, you'll send to Google your product data (in the form of product data feed) with Merchant Center and create a campaign in Google Ads. Then Google uses your campaign to make ads on Google and round the web where potential customers can see what you're selling or promoting. They are called Shopping ads because they are shown in a different, more visual and friendly format. In contrast to a text ad, which displays text only, Shopping ads show users an image of your product, plus a title, price, store name, and more. These ads can give people the feeling that they know what they are clicking which can bring you more sales or more qualified leads.
How Shopping ads work
Shopping ads use your existing Merchant Center product data – not keywords – to make a decision how and where to point out your ads. the merchandise data you submit through the Merchant Center contains details about the products you sell. We'll use these details once we match a user's search to your ads, ensuring to point out the foremost relevant products. You can manage your Shopping ads in Google Ads clicking on Shopping campaigns, an easy and versatile thanks to organize and promote your Google Merchant Center product inventory within Google Ads.
You can show your products and services using 3 types of Shopping ads:
Product Shopping ads: These are created to support the merchandise data that you simply submit within the Merchant Center.
Showcase Shopping ads: You'll create these ad types in Google Ads by grouping related products into one category. That way people can compare several of your products and click on the one they just like the best.
Local inventory ads: These use product data feed and that they are provided from local inventory ads to interact with people on the Google Display Network, and help get you more traffic to your local stores.
Video campaign
Video campaigns are able to show people video ads within other video content on YouTube or across the Google Display Network.
Available video advertisement formats can be skippable in-stream ads, non-skippable in-stream ads, video discovery ads, out-stream ads, and bumper ads.
Skippable in-stream ads play before the video, during the video, or after other videos. After this sort of ad plays for about five seconds, the viewer can skip it.
Non-skippable in-stream ads are designed to permit you to succeed in customers together with your entire message and can be 15 seconds or less.
Video discovery ads only appear on YouTube and reach people in places where they're discovering new content. The looks will vary, counting on the ad sizes and ad formats that content publishers support. When a viewer clicks the thumbnail for your ad, the video can be played on its YouTube watch or channel page.
Outstream ads show on any partner websites. These ads are only available on mobile phones and tablets and are designed to assist make it easier for users to tap to play your video. Outstream ads can help increase brand awareness by extending your reach beyond Google Network and YouTube.
Bumper ads are a brief video ad format, designed to permit you to reach potential customers broadly and increase awareness of your brand by playing a short, memorable message. Bumper ads can be just 6 seconds or less, and people can't skip this ad.
App campaign
App campaigns establish the process for you so you don't need to make anything complicated. App campaigns are making it easy to promote your apps across Google's networks including Search, Google Play, YouTube, Discover on Google Search, and the Google Display Network. Just add some lines of text, a bid, some assets, and the rest is optimized to help your app being promoted.
App ads are generated on the fly by Google systems. To create your ads, Google Ads may combine text, image, video, or HTML5 assets you upload, or assets from your app's listing in the application store. The system will try all the combinations so your ads adjust bids automatically to get the most downloads for your app that meet your optimization goal, whether that objective is to install, app conversions, or target return on ad spend (tROAS).
How to automate Google Ads?
Google Ads Smart Bidding and Smart Creative solutions use machine learning that analyzes many signals in real-time to point out the proper message, to the proper customer, within the moments that matter.
So rather than having to spend time manually optimizing your ads or bidding, you'll recover results faster with the assistance of automated solutions.
On the other hand, there are more ways on how to automate your ads or their creation.
Consultant for online business and marketing. Holder of every Google Ads certification. Account manager for BlueWinston – Automated product tool for Google Ads. Tech geek.