In modern times, spa-salons offer their visitors a huge selection of beauty and wellness procedures aimed at eliminating the causes of stress, fatigue, and a bad mood. So, these places have become incredibly popular with each passing day as they are visited by people of all ages.
As a rule, Spa business owners run promotional campaigns to promote their brands and sell more products easily. When you have a large customer base and demands keep coming from them, it becomes very difficult for them to manage customers.
So, they must use Spa software to handle the request of customers in an easy way and manage the spa business effortlessly. There are numerous Spa software available on the market. We have researched well and picked up. Have a look at that Spa management software yourself.
Top 7 software you should use in 2021
SimpleSpa
SimpleSpa is basically a spa management software which allows business owners to take care of customers, appointments, expenses, discounts, payments, staff schedules, etc. This software can be used for all appointment-based businesses organizations.
It is equipped with a point of sale (POS) system, credit card processing capabilities, and online booking buttons. Using this software, you can easily book online appointments with customers at any time and send SMS/Email notifications to customers instantly.
The software automatically sends customizable reminders to both parties. Using its POS systems, you can easily sell gift cards and products using its credit card processing, transaction recording, and automatic inventory updates. The software automatically determines the discount percentage to customers based on their purchases. Its dashboard shows all important details of your business, such as appointments, arrivals, transactions, revenue, cancellations, etc.
Orchid Spa Software
Orchid Spa Software is a dedicated Spa POS software to streamline the different daily business operations of Salon, Spa, etc. This software is available for Windows device, as an online application and mobile app. It comes with several features, such as performance dashboards, automated marketing business reports, payment processing, payroll, staff and client scheduling, etc.
It comes with a fully customizable online appointment book with color-coded timetables and intuitive drag-and-drop editing options. You can make the desired changes and send interactive newsletters to customers in real-time. This software automatically captures the client data and manages it very well. It offers 200+ built-in business reports, allowing you to analyze product inventories, marketing campaigns, business performance metrics, etc. You can easily use it on Windows PCs, full cloud and mobile implementations.
Salonist
Salonist is an excellent web and mobile spa booking platform all salon and spa business owners. It offers scheduling solutions to entrepreneurs. It enables them to book appointments with customers easily and offer them the requested services. It is mobile responsive. So, you can use this on any Internet-enabled devices to automate your spa business easily and earn great revenues by offering spa and beauty services to a large number of customers. It automatically tracks the behavior of customers and creates discounts/reward points for them. With its proper use, you can give a great push to your business and leave your competitors behind soon after launching.
SalonTarget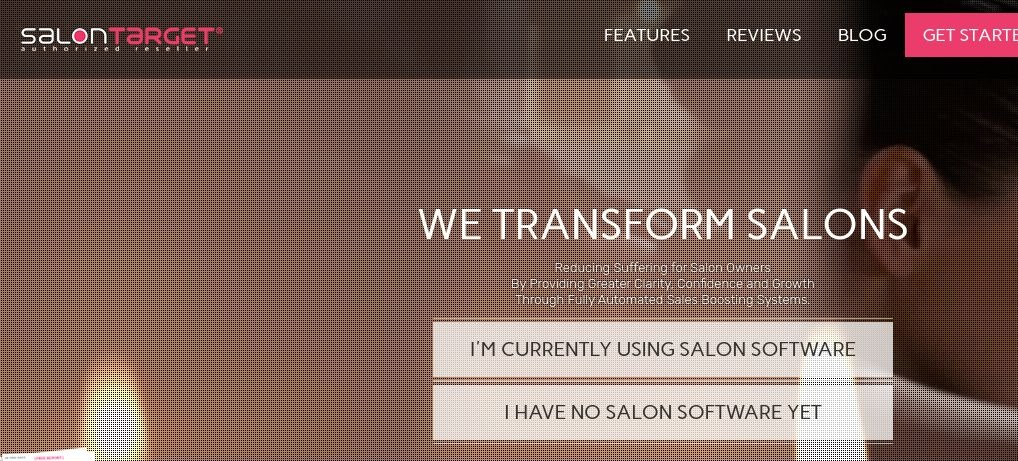 SalonTarget is a good salon and spa management software, which allows entrepreneurs to book online and offline appointments with customers at all the times. This software automatically stores data and greatly facilitates further bookings when customers use your services once again. Based on the frequency of purchased products and services, it automatically creates discounts and personalized offers for customers.
All updates are instantly sent to customers on their Email ID and a specified mobile number. The automatic storage of data helps individuals to know the intent of existing & potential customers and run business marketing campaigns accordingly. It presents different types of reports related to your spa business and allows you to control its different aspects easily and effortlessly.
FlexyBeauty
FlexyBeauty is nice spa management software for all professional hairdressers and beauty salon owners. It acts as a cloud-based point of sale (POS) and facilitates the online booking, payment processing, appointment management, etc, allowing you to operate your salon and spa business smoothly & handle the flow of a large number of customers.
You can easily access the platform on PC, laptops, and different mobile devices. This software is integrated with the POS system and several payment methods are supported. So, it helps a lot in finance management, tax calculations, determination of discounts, preparation of salaries for employees. FlexyBeauty enables you to book appointments with customers 24*7 using the software itself, website or Facebook page. It automatically sends updates to customers via Emails and SMS and almost all activities and interactions.
Rosy
Rosy is a highly functional, feature-rich and easy-to-use salon and spa management software designed for small and medium-sized enterprises. Using this software, you can easily book appointments with customers at any time. It supports online appointment booking through the website and the Facebook page of your salon/spa. It automatically generates SMS and Email Alerts for almost all activities. So, both service providers and customers are updated what happening around their requests. Using its feature-rich POS system, you can easily manage finances and strengthen the fiscal well-being of your salon and Spa centers.
ZENOTI
Zenoti is a fabulous cloud software for the management of pas, salons, med spas, yoga and fitness centers. It comes with several features, allowing you to easily manage appointment scheduling, custom reporting, billing, marketing, etc. Its interface is professionally built, allowing business persons to use it easily and effortlessly. It is based on the cloud system. So, all data is saved on cloud servers and are safe. Unauthorized persons can't gain access of that. This software can be operated through mobile devices. So, it facilitates business mobility and allows you to perform different tasks from all locations using mobile devices.
Final Words
The footfall at salon and spa centers are increasing passing day as people want physical and mental peace & look appealing to the opposite sex. Spa business owners can use the Spa Management software (mentioned above) to streamline their business operations and make more profits every day. Good Luck!