The 21st century has ushered in an era of cell phones. Contacting a loved one from anywhere in the world has become something familiar now. Thanks to the advancement of technology, the internet can be accessed through smartphones! That's old news anyway.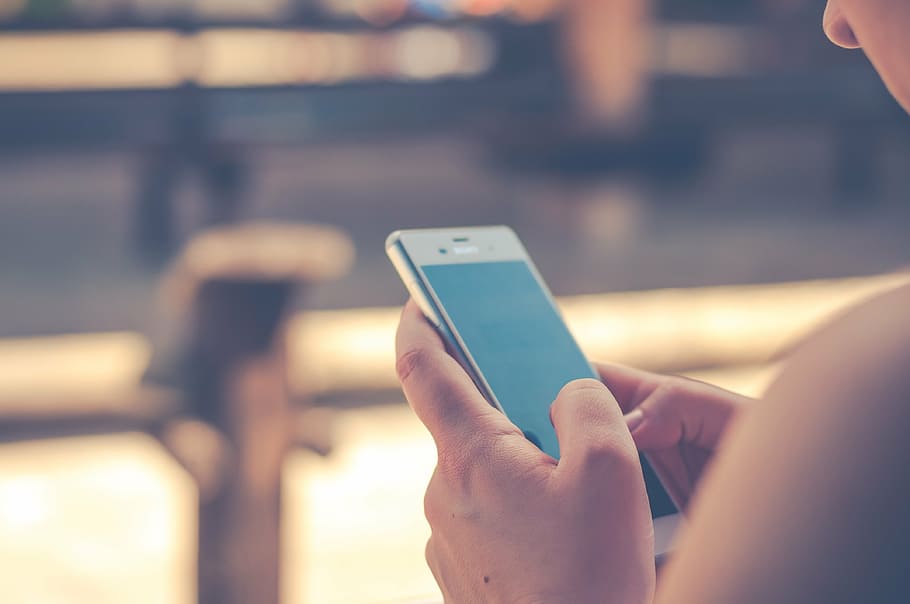 Now that we know the basics let's get to the reason why you're reading this—getting a temporary cell phone number. Why? Ideas like safety, pranks, and illegal activities come to mind, but I'm not here to judge.
One thing you can do is purchase "Burner" phones. They're prepaid, and you can use it for as long as you want and then discard it. This is the oldest and most preferred by professionals.
A perfectly functional cell phone contains a SIM card. This part is essential for features like calling or accessing websites and you can know more about accessing websites on CrunchyTricks. It includes information on your cell phone number.
The other way includes downloading certain apps. This way, you don't have to buy a new phone every time! Here are a few apps that can help you with getting temporary phone numbers:
BURNER:
The name of the app says it all. This app can be used in the US and Canada. You get a free trial for seven days, and then it costs $4.99 per month. It provides real phone numbers and not VoIP numbers, which is convenient.
Subscriptions provide better features like longer talk-time, more number of texts, etc. The free trial offers 20 minutes of voice and 60 text messages.
HUSHED:
A lesser-known app in the US, this is a very secure app. They are available in 50+ countries, and the plans are pretty cheap, starting at $1.99 per week! This is an excellent platform for a temporary number if you plan on pranking someone(which you shouldn't). This used VoIP numbers, which means you can only make calls over Wi-Fi networks. It can be linked to your Dropbox account if you need to save voicemails, SMS message history, etc.
The $1.99 plan can only be used for local calls or texting, however. International plans start from $4.99.
Line2:
This app is business-oriented. Hence you can't expect a lot of security features offered by apps like Burner to be present.
This provides another number, usually a permanent one, because that is preferred by most professionals(business professionals). It is available on multiple platforms like iOS, Android, Windows, macOS, etc.
The key feature of this app is that the voice quality does not depend on the strength of the Wi-Fi signal. That does not mean it isn't dependent on the VoIP system.
Plans start $8.30/month. This plan includes unlimited calls and text messages. The Pro version adds more features.
CoverMe:
This is my favorite app for getting a temporary number. This app was built for security concerns and hence offered military-grade encryption for calls. The word 'military-grade' shows how serious the company is about security. It also has features like 'self-destructing' messages, and it contains a private vault on your phone. The only disadvantage is that the encryption works only when both parties are using the app.
The plans are pretty expensive, however. For $4.99, you get 130 minutes of voice calls and 130 messages. The $99.99 package includes unlimited text messages and about 3000 voice minutes. There are other packages for the users to choose from as well.
Sideline:
This is another business-oriented app. It provides users with another permanent number. Since users are here for a short name, I wouldn't recommend it as much. However, the app is easy to use because of its user-friendly interface.
Plans start from $9.99/month. It does have a free trial.
Textme Up:
Another excellent app for multiple numbers. This app claims to make "phone services work like email." Therefore, you can have various names under one account or phone. In other words, yes, you can use this to create a temporary phone number!
With this app, you can set up a temporary number and send texts to any number for free! A great app that offers HD voice calls through the numbers created.
There are a few plans that might add additional features, but the free version is more than sufficient if you need a number for temporary use.
With that, I conclude this article. Most of these apps are not free, yes, but they do offer excellent features that are essential for anonymity. Most of these apps are only functional in the US and Canada, though. All of these apps have the characteristics that make them unique, which makes it tough for users to choose.
The best option, however, is to buy a burner phone or a burner SIM-card! This might not be convenient, but this is the best method there is to stay truly anonymous.
6 Steps to get a temporary cell phone number
Imagine you are walking through a shady alley, and somebody mugs you, steals your phone along with your purse and runs away—a classic case of theft and robbery. Or imagine you dropped your phone in the drain, and there's no way you'll get your phone back. Now you have lost your phone and your phone number, which will take a week to activate, and that is going to test your patience because you are desperate to talk to your friends. What to do now? Do not worry. We got you covered. Below are the six steps you can follow to get yourself a temporary cell phone number.
1. Get yourself a smartphone
That's obvious. The following steps will prove useless if you don't have a smartphone. So spend some of your money and invest in smartphone warranty so that you pay less when you lose your smartphone again and maybe also get yourself a durable phone cover. Also, get an internet connection, and by internet connection, I mean Wi-Fi. Stay connected to the Wi-Fi to make these calls because the applications that we will be using rely both on Wi-Fi and 3G.
2. Download Telos
This application allows you to make 15 free calls with your temporary cell phone number with unlimited calling hours and texts. There are similar applications like Telos, which you can use if you require a temporary number such as Text Me, Text Plus, TextMe Up, Text Now, Second Phone Number, 2nd Line, TalkU, We Phone, etc.
3. Setting Up
After you have installed it to your newly bought smartphone, open the app and register yourself by tapping on the call to action button, which says 'Sign Up' because I am sure you have never heard or used this application before. The app will ask permission to access your microphone and storage. Allow them both.
4. Signing Up
Now that you have given the permissions to the application, you will come across three sign up options. By entering your phone number, by email or by Facebook. I consider that you don't have a phone number at the current moment, so let us proceed with signing up using either email or Facebook. Let's go with Facebook as it is easier to log in using Facebook. You will come across the user interface to the application with five different sections in the lower part of the form.
5. Using the application
If you are still reading this, then you need a temporary cell phone number. By now, you must have successfully performed all the not-so-difficult tasks pointed above. It is time to use the application to make some calls.
Remember, this application has an in-app purchase system, so you would not be able to use the app after you have exhausted the free service. Tap on the 'phone' icon. Fill in your country code. Now type the person's phone number whom you want to call and just hit the call button. Voila. You just made a call without having a name. Cool right.
6. Congratulations, you made it!
Now you have created yourself a disposable cell phone number, which is universal. But don't write this in your CV.
Further Notes
If you already have a number, but you still want a short name for what so-ever-reason, then use your cell phone number to login to the application. Verify your cell phone number Now you have unlocked the feature of 'callback.' This is a better version of the app. Telos reply to Wi-Fi and 3G data. In its absence, you would not be able to use this application. Callback options dismiss the need for the internet for this application to work.
What happens in this feature is that when you call a person using this application with callback enabled, Telos will call you along with the receiver, which makes Telos as a mediator. This will make the call quality significantly better than the standard Telos calls, but there is also a risk of your calls being heard by Telos as well. So if you are using this feature, try not to discuss anything confidential with the receiver. Do read the security policy of this application to remove any suspicions regarding the above-stated issue. Rest assured, this application can prove useful for you. But if you still are worried about confidentiality, then there are applications like Skype Calls and Google Voice.
Conclusion
So we come to the end of our journey, and I hope you understood every step elaborated above. Use these applications to free yourself of situations where you lose your sim card. Do invest in smartphone insurance if you think there is a risk of something stealing your phone or you losing your phone by yourself. Proper coverage will cover your expense for a smartphone.
Mohammad Ahraz Siddique is the content writer of CrunchyTricks. A professional blogging website that provides multiple services. He enjoys sharing his distinctive thoughts and insights on his blog.