Google pleases all marketers and analysts – from small to large. After all, for almost ten years this tool has remained the most popular for analyzing a website, namely, data about the behavior of your users.  You should know that Website Analytics is a term used in the online world. It deals with the tracking of your business statistics. As a businessman, you must be having a real-time business statistics, and interpretation of the data, to make a great option can be stated to be one of the most crucial causes why any business gets successful or gets fail. All the businesses no matter a small or a giant one regularly take thorough spreadsheets and sales tracking and much more, that enable them to check whether they are going to the right direction or not.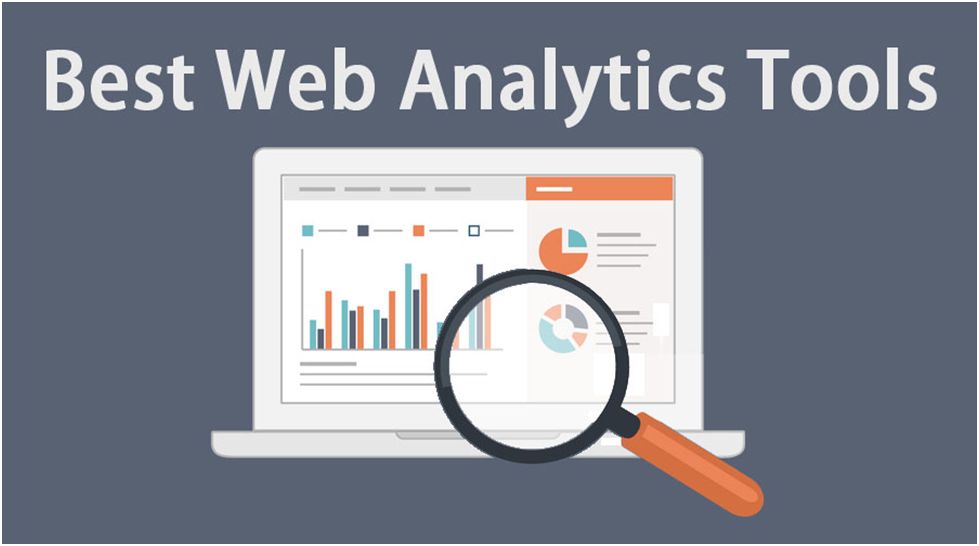 The Top 10 Web Analytics Tools
Now let's dig into some of the most common and important Website Analytics tools:
1. Google Analytics
Google Analytics has always been and will be a classic tool for web analytics. Not only because it is free, but also because it offers a wide range of tools that allow you to test, track and measure user behavior on the site. However, using only one analytics tool is not always correct – the data may be distorted, and decisions made on their basis will be erroneous. Therefore, for more accurate data, it is good to compare indicators using information from several sources.  Google offers you this free analytic tool, this is probably the first analytics tool most of the web owners and professional start with, and for good reason: it's the finest web analytics online. It offers you enough of the applicable information and the best part is it is free of cost!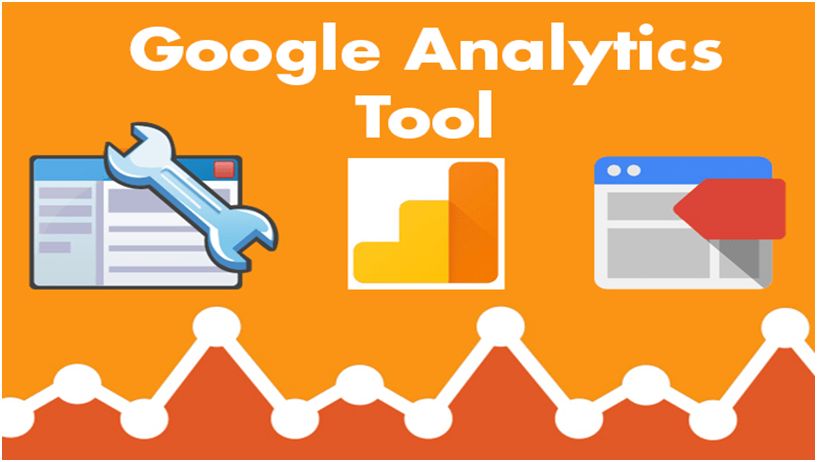 You could like to add a disclaimer that the tool is not recommended for most of the affiliate websites. It offers many benefits for professionals and experts. The interface is very easy and it allows users to see real-time modern and state of the art analytics very easily. Apart from that disclaimer, this must be your starter tool for evaluating your website, you must be using it by incorporating the tool with Google Webmaster Tools. This Analytics tool offers you a lot of important features, it's a fact that many people are not aware to make the most of it.
2. SEMrush
This is the most effective tool for SEO- experts, if you are an expert in online marketing you must be using it for a long time since you learn how to do SEO on any website. This is the most famous Search engine tool for organic keyword research and getting the technical error, online tracking of position as well as the backlink help. It also proposes a powerful keyword and backlink gap tool to link strengths and weaknesses regarding any particular keywords. It is a paid tool you have to pay to the service provider before buying it.  A comprehensive site analytics service with good reviews. It is a suggested tool creating a detailed analytical report on the site and identifying errors of all factors affecting customer conversion and ranking in search engines.

Pros:
A huge amount of data being analyzed on your site. The service checks more than 500 different factors that affect key indicators: convenience, sales, ranking.
Sufficiently detailed descriptions and instructions on what to do with this to increase the results of the site;
On some tariff plans, even the sales department is checked, service assessors carry out test purchases, introducing themselves as customers;
Detailed testing of adaptability and layout on all devices and browsers is carried out;
Analytics of a large number of technical queries and an indication of which of them need to be optimized so that the site becomes faster and more efficient;
The tool really covers most of the analytical services combined;
Cons:
Paid
Audits are sent only in typical format, which is not very convenient because it contains a large number of pages;
3. Woopra.
It is another powerful tool that gives you offers real-time analytics checking and tracking, while Google Analytics may take some time to update the statistics. You also can have a live chat with visitors. This can be a huge feature for any e-commerce store to interact with its clients and customers.
4. Chartbeat
The best web analytics tools you can have online, you should know that it's a desktop application that inserts the details regarding your online visitor stats, it includes regarding the location of the visitor, the page he landed upon, number and name of the pages he visited and what sort of web browser he was using.
5. Clicky
It is another great web analytics tool you can find these days, Around 1.2 million websites have been using this online web analytics tool to get real-time information regarding their online traffic.
6. Piwik PRO
It is another best web analytics tools, it provides you 100% control over your visitors' information.
7. GoSquared
The best web analytics tools, this Performance tool offers you to you check the website health and it also tells you the quality score of the website and page speed as well
Pros:
The tool provides detailed data on the activity of each visitor.
Unlimited reports and A / B tests.
The system provides information about each user who visits the site. The data is stored, which allows them to be used in the future and segment visitors.
URL parameters: the tool allows you to track clicks on links to which special parameters are added, without the need for special JavaScript code.
Mobile app.
There is a training center, a portal for developers and other necessary documentation.
Cons:
The service may not accurately provide real-time data .
8. Mixpanel
It is a beneficial online platform to acquire actionable intuitions into your users' journey. Its actions might comprise a video streaming or a post share.
Pros:
Data on user involvement (reminds KissMetrics). The main functionality is built around statistics, which allows you to learn more about each individual visitor to the site.
Advanced features: advanced segmentation, report on involved and returning users, grouping users with similar behavior.
Real-time data.
Intuitive user interface.
Using the tool, you can return the departed users or users who use the free trial version of the product, sending them relevant notifications.
Mobile app.
Cons:
Not the easiest installation, you need help with technical support or the ability to work with the API.
9. FoxMetrics
It offers you a plethora of personalization and online conversion as well. You can build exclusive sections of web traffic based on their behavior.  Simple web analytics for everyone – this is how its developers position the tool.
Pros:
The tool has a special segment for tracking and analyzing data from e-commerce sites. Provides data such as the percentage of increase or decrease in revenue over the past month, categories and products that received the most traffic, referral sites, etc.
Custom engagement metrics at the individual level.
Real-time analytics.
The ability to track the exact time that the user spent on the site.
The tool is integrated with chat, which allows you to communicate with users when they are on the site.
Plugins are available that support some CMS: WordPress, Shopify, Drupal, Joomla, RapidWeaver and Magento.
Cons:
10. Open Web Analytics
It helps you track your traffic effectively and examine the means visitors interact with your websites. It also deals with analytics terms of bounce back, Conversion data, data visualization, impression, Page views, Returning visitor, Load time, etc. This tool also tracks click-throughs for Adwords ad campaigns, saving 25% of the budget. A nice addition is an application, where all indicators are perfectly tracked.  Among the shortcomings: there is no user segmentation, inaccurate traffic indicators, when there is really a lot of it, there is no real-time mode.
Pros:
There are no restrictions on the amount of data; it can be used for several resources.
Information about the last visits to the resource: individual and detailed summaries of the last visitor to the site indicating the location, type of browser, pages viewed, duration of visit and referral.
Heatmap of clicks, recording of cursor movements and tracking of clicks by DOM.
For sites on WordPress and MediaWiki, there is a version with advanced functionality.
All data is stored on your own server.
Cons:
It takes time to install.
No mobile apps.
There is no function to export files from the interface, you can only do this from the database.
Remember that effective analytics is based on complete data, each tracked indicator is related to both business needs and the area of responsibility of company employees. And to get excellent web analytics results, you need to start with a basic analysis of historical data, and then move on to evolve to forecast events. In online business, the importance of analytics tools raises to a thousand folds. It allows the businessmen to see real-time website analytics. It also indicates the region, the quality of traffic as well as the location of the website traffic.
Sherley Alaba is an eagle-eyed wordsmith, a writer and a translator. She is always interested in helping youth and women. She works in an educational consultancy and often comes across students seek for dissertation help or prefer to buy dissertation, in both cases, she advises them.