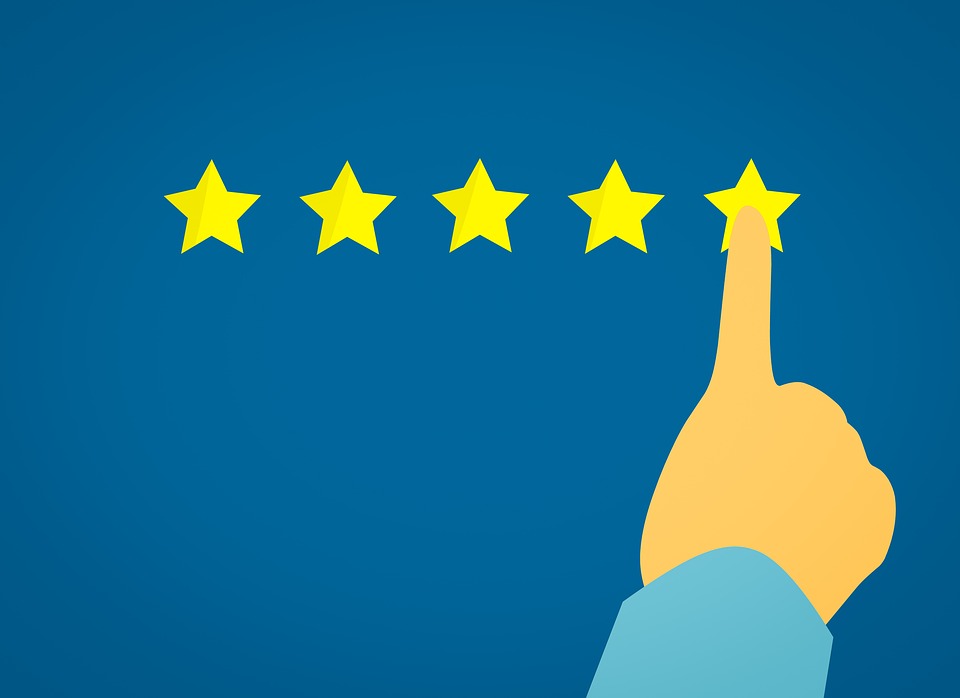 Customer service and customer experience are becoming the two most significant competitive differentiators in the insurance industry. Companies that dedicatedly deliver up to the mark customer experiences are likely to get more profits and grow faster than others.
Providing unforgettable customer experience not only reduces the risks related to issues in customer service, but it is a route for insurance companies to come up as a unique brand in this highly competitive market.
To provide the utmost level of customer experience, insurance companies need to focus on fulfilling customer demands during the entire journey of their customers with their company.
How is customer experience different from customer service?
The main difference between customer service and customer experience is that customer service is a small part of the broad term customer experience.
Customer service is limited to the company-customer interactions occurred while taking advice on or assistance with a service or product. On the other side, other teams, along with customer-facing teams, contribute to enhance a customer's overall experience with a service or product.
For example, when you try to book a hotel on a call and the person on the other side is being very polite and completely helpful with the booking procedure, it is called excellent customer service. Now, if you get additional facilities along with a room in that hotel, that's called a great customer experience.
What is Customer Experience Management?
Customer experience management is about way more than just serving your online customers. It is about more than knowing through which channels they look for insurance providers and what policy they buy.
Customer experience management can be defined as a process to enhance customer interactions and allover customer experience with the help of one or more surveys and analyses. This process monitors various platforms where customers interact with the companies, reviews the conversations, and determines required actions to improve customer experience.
By giving more value to customers, your company can build stronger customer relationships and long-term brand loyalty. Many insurance companies have found that outsourcing insurance back office services is an effective solution to get enough time to focus on customer retention.
How essential is customer experience?
A company cannot run without its customers; this is the reason why most insurance companies are focusing on strategies to get new customers while doing their best to retain the existing ones.
It's vital to ensure that your customers have a great experience so that they can refer your services or products to their friends and family members, and give positive reviews about your company which is helpful in earning new customers. This way, customers become the best resource for building brand awareness positively as their recommendations through word of mouth is more effective than your advertising and marketing campaigns.
As per one survey conducted by Bloomberg Businessweek, "delivering a great customer experience" has become a top strategic objective."
Another survey conducted by Customer Management IQ found, "75% of customer experience management executives and leaders rated customer experience a '5' on a scale of 1-5 (5 being of the highest importance)".
Customer expectations are growing, faster than insurance companies are improving customer experience. Customers, nowadays, expect way more than just the services of products, we are seeking to have great experience while being with the company they purchase from.
But, on the road to deliver the best customer experience, you might encounter certain obstacles, let's discuss them now.
Barriers to remarkable customer experience
It is tough to understand what customers value the most, and the same is the reason why many companies have a hard time improving their customers' journeys. Determining what satisfies customers and implementing it to improve operational performance requires reliable analytics, thorough customer insights, and end-to-end customer relationship management.
Any insurance company today tries to provide the customers with great experiences through different operations such as marketing, insurance distribution, underwriting, and claims management, using the company website, sales team, customer service, and so on; most of these are managed by separate departments and executives having different objectives and metrics.
No doubt, this operational structure has its goals, but it often neglects that for customers, the experience is a single journey from the point of the first contact till the time they are with the company. Customers are often unable to see a difference between an agent and a claim adjuster as for them, they both represent the insurance company when in need of compensation.
What can be the solution then? How can insurance companies improve their customers' experiences?
Read further to get answers!
Some of the best ways to improve customer experience:
Following are the five ways to show potential buyers the way to the products they desire for.
Provide an online platform for everything.
Many customers these days know what they require, avoid dealing with brokers, and prefer to buy online. Thus, you may eliminate all the steps that act as intermediate points. Today top insurance websites are using online applications or online quote forms. Insurers prefer to get such forms filled by people in order to get authentic lead data (as customers fill these forms themselves and will provide information about exactly what they are looking for). After that, the insurer sends a quote (as per the customer requirements) to the customers along with a link to but the policy online.
This is considered the most effective way to sell insurance while still sparing some time to verify the customer before offering a policy.
A toll-free number for support.
The next step is to provide a toll-free hotline number because even after getting all the policy-related information via the internet, insurance buyers want to talk to a human to confirm the information is authentic and reliable before they make a purchase.
Therefore, it is necessary to have a call center to provide customer support through well-trained and experienced representatives who can respond to customers' queries in an efficient and timely manner. All of this leads the customer to go back to the website and purchase the insurance.
Get them connected to expert advisors.
Insurance buyers, especially those who are looking for policies for the first time, barely have knowledge of the available products and their benefits. Hence, they require expert assistance from an insurance advisor to whom they can explain their needs, who can understand them, and suggest the best suitable policies that are also affordable.
The customer experience can be significantly enhanced if they get to talk to an expert who shows them how to choose and buy insurance while making the entire process of purchase easier and simpler for the customers.
Add an option to talk to an expert along with the standard quote. This is a way to show that you value a customer's right to choose.
An omnichannel approach to engagement
A buyer will fill up a quote form on your website and then might call your company to discuss more. From there, the conversation can go further via emails where they find a purchase link that directs them to your company's web page, where the insurance application is filled with the required information (as per past interactions) and ready to proceed. Now, as they will see that the form is filled and they are done with most procedures, they will most likely click on the 'buy now' button.
Hence, point to point support to customers throughout their journey with the company can enhance the customer experience. It also increases the chances of lead conversion.
AI claims management.
Having a system that quickly files and approves claims that also in a hassle-free manner would secure you from losing your customers. You can consider taking a smart step and get an AI-powered claims processing system to increase the speed of claims settlement by 25%.
Lemonade, a well-known insurance company, holds the world record for settling claims in a flash with the help of AI – 3 seconds with no paperwork.
As per one study published by Ernst & Young, "intelligent virtual assistants (IVAs) used to optimize the insurance customer experience are one of the future insurtech trends."
Transforming the customer experience in insurance
Becoming aware of customer expectations is essential to provide a better customer experience. But to successfully deliver it, you need to take a comprehensive approach to how your company works on improving the customers' overall experience.
There are four core elements to an excellent customer experience that you should consider focusing on:
Inspiration
Getting the customer-centric culture in your insurance company starts with defining a comprehensive vision that each employee can pursue. Yes, call auditing in call centers is helpful to ensure quality customer support is provided, but you can get the actual value of customer-centric culture only when all your employees know a common goal and chase it together. This inspires them to go beyond their daily work responsibilities.
Customer-centric companies take additional steps, knowing that the customer support and care department is not the only one responsible for customer satisfaction, but the entire company is.
Insights
Before you start preparing strategies to improve customer experience, you must understand what your customers need. Market research, for instance, needs to show not only the how satisfied your customers were at different touchpoints but also reveal all other factors that deliver customer satisfaction such as brand, service, product, price, etc. and how they play their part toward business success, including the policy renewal process and more importantly cross-selling.
You can gain valuable & helpful insights by comparing what your customers are experiencing using actual data of your company. For example, if a majority of customers are complaining about long delays in claim processing and approval, then you need to work on this aspect as a priority. Repeating this kind of research from time to time helps you understand changing customer demands and find opportunities to improve their journeys with your company.
Improvement
The research results will help you find which business aspects require improvements, but successful reshaping the customer journeys requires collaborations and equal contribution of employees. Senior leaders from sales, IT, operations, and other departments, need to make a cross-functional team to improve customer experience.
Also, improvement should be a continuous process. You should regularly plan for being innovative, especially for digital platforms, where customer expectations are changing and growing rapidly. Along with that, you must test the changes by assessing the reviews given by real customers.
Institutionalization
Substantial improvements in customer satisfaction can become easier and effective only if the entire workforce (from front office executives to the CEOs of the company) rally behind a common goal and work for it.
You can do wonders by starting with understanding the impacts of change in one or two departments. Then, along with the momentum, implement plans and improve more business categories that have the potential to affect customer journeys. Build a strong team that can use standardized methods and identify the key points required for improvement in each area.
Each team must know their objectives clearly toward customer satisfaction. Most importantly, HR policies and freshly hired personnel should be aligned with the new working methods.
Conclusion:
Forming and implementing customer-oriented policies are very helpful in delivering high levels of customer satisfaction, which will further lead to customer retention and excellent customer experience. Customer experience requires constant care and improvements in all business aspects. With having greater determination toward strategies to improve customer experience, your insurance company will have a positive impact on customer satisfaction, loyalty, retention, and revenue growth.
Diana Krall brings more than five years of experience in managing and analyzing the insurance business processes at Insurance Support World, a well-recognized specialized insurance outsourcing services company. She likes to thoroughly research and share her viewpoints about the insurance industry trends through her writing skills and helping businesses drive growth.