Enterprise applications are necessary for businesses of all scales and sizes. With countless niches that businesses are trying to tap into, custom applications are the need of the hour. Dot Net offers the best solutions when it comes to offering the right kind of infrastructure for users. .NET is known for its versatility and no performance problems whatsoever, making it the perfect platform for enterprises that are looking for reliable software solutions.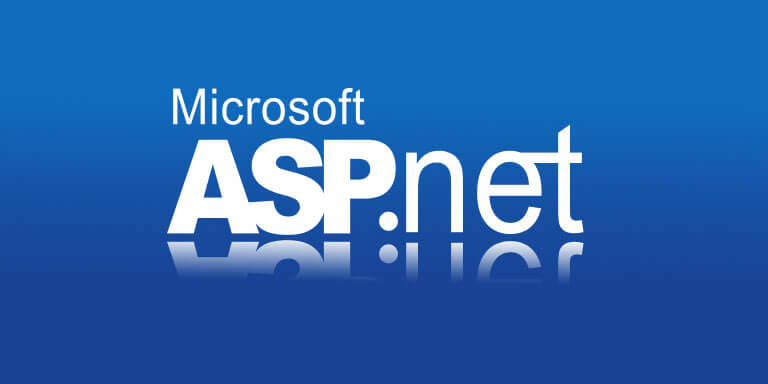 The user experience offered by C# .NET is unparalleled and is designed to meet the growing needs of any enterprise. It is estimated that over 75% of enterprise applications are developed on .NET platforms. Businesses continue to adapt and evolve to survive in tough competition, and .NET is a platform that can be used to redesign existing applications to meet the ever-changing demands of any enterprise.
What is an enterprise application?
An enterprise application is used to refer to software that is designed to help businesses to carry out specific functions. Some examples include inventory management applications, supply chain management applications, etc. While in the past only large-scale businesses needed enterprise collaboration software, improvements in technology have allowed the software to be useful for smaller businesses as well.
With low maintenance and tight compatibility across multiple platforms, enterprise apps developed with C# .NET can offer businesses apps that can run on multiple computing platforms seamlessly and offer cross-device and cross-platform support.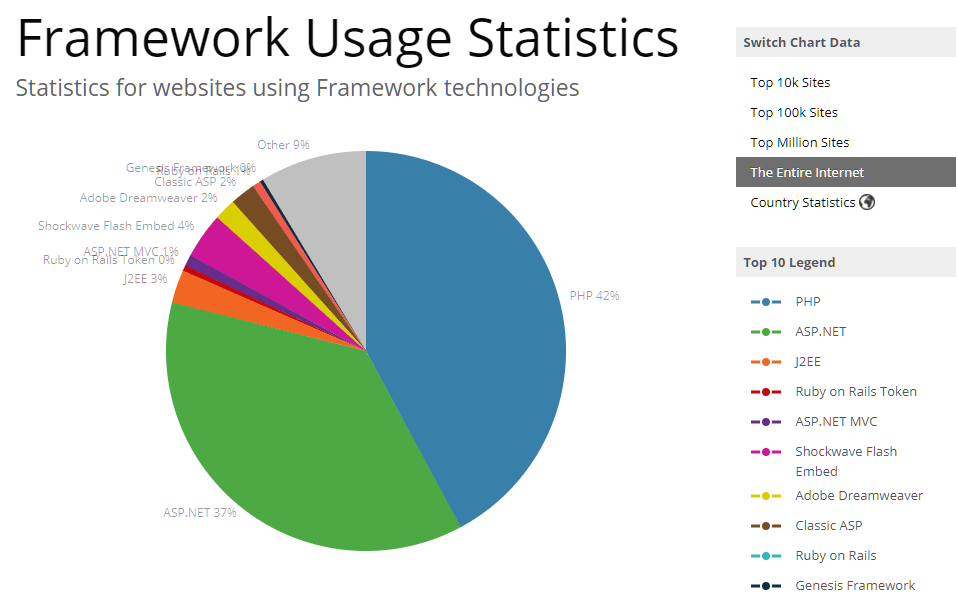 Image Source: Dany Iko Web
Why Has C# .NET become So Important for Businesses?
Low Turn Around Time: C# .NET Framework requires much less coding due to its object-oriented programming language. Developers can eliminate any unneeded code, allowing them to offer businesses software solutions in the least time possible. It also reduces the costs of development to a great extent, making affordable software solutions for small businesses a reality.
Multi-Platform Usage: C# .NET applications can be used on multiple platforms without requiring additional code. .NET is known as a language-independent framework, making it a versatile language which can be managed in multiple languages like C++, Visual COBOL, IronRuby, IronPython and more.
Reliable Software: One of the things businesses all scales look for is reliability, and since the release of the .NET framework in 2002, the framework has been used to develop thousands of enterprise-grade applications. The performance of the framework is also quite commendable, making it the right framework for enterprises. The web server of a .NET framework monitors apps and reports any malfunctioning elements in an app or web page immediately.
Secure Enterprise-Grade Solutions: Application security is one of the primary reasons, app developers recommend using .NET framework for enterprises. Web applications that are developed using C# .NET offer intricate customization and configuration options. Enterprises have the ability to manage role-based security features and have security access codes to prevent unwanted access.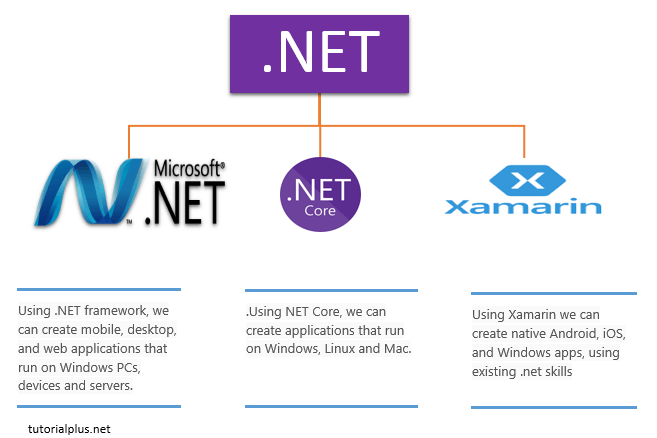 Image Source: Tutorial Plus
Suited for Internet-based Applications: C# .NET is regarded highly by developers due to the service-oriented architecture. The framework has become a tried and tested platform for developing web services. With e-commerce becoming the number one focus for many businesses due to the large-scale opportunities it can provide, web applications are developed more than ever and C# .NET is one of the best-suited platforms to develop them. The applications that are designed on .NET can be used to communicate and transmit data via any standard Internet protocol.
Tight Integration with Legacy Systems: C# .NET can process all kinds of XML documents and can also write in any file format with ease. It allows developers from varying coding backgrounds to pick up and develop apps efficiently for enterprises. Features like controlled code-sharing and side-by-side versioning make it one of the most trusted frameworks for developing apps that businesses may require.
Feature rich applications are possible through the .NET framework and all major business websites and applications these days take advantage of the platform. Due to the server-side scripting technology, the platform is able to keep up with the demands of the industry.
As a business, you can always find dot net development company as there is a lot of talent available in the market.
The framework is quite easy to understand as well, making it ideal for business owners to take advantage of software created in the framework. Despite the technology being fairly old, it can offer reliable solutions to modern businesses quite easily making C# .NET one of the most trusting development frameworks in existence.
Siya Carla is the Solution Consultant at Finoit Technologies, a leading custom software development company which provides unique web design and mobile app development services. By creating interactive mobile apps for 450+ customers across the globe, Finoit enjoys a great reputation as a prominent mobile app development company.