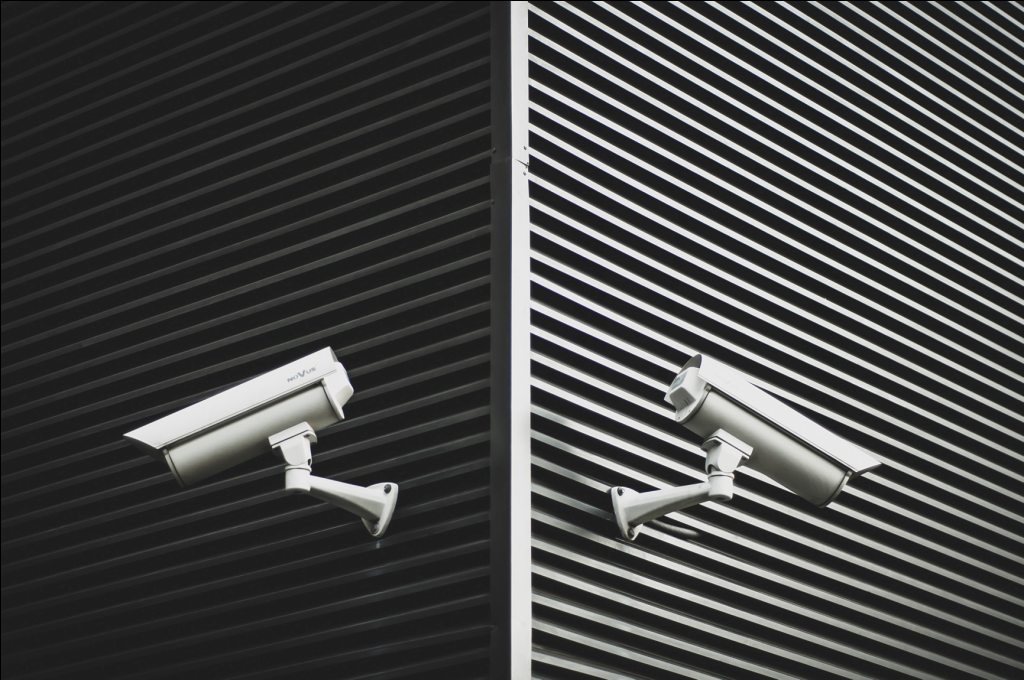 The rapid advancement of technology has transformed almost all aspects of our lives. Today, nothing seems unaffected by this trend. Looking at home security, this is one of the industries that has undergone a rapid transformation. What seemed to be science fiction in the past is the reality today. Now that you are looking at home security technology today, you'll be surprised by how everything works.
Several features of home security will probably remain for a while. Several essentials will be found in a home security system namely a panel, keypad, detection and motion sensors for things like doors, windows, smoke, and floods to name a few.
It will also have a means of communication or alarm to alert the homeowner or the authorities in case someone triggers it. While most of the basic features of a home security system are the same, there have been radical changes over the years in the technical and aesthetic aspects.
The interface
One of the biggest transformations of home security systems is the integration of other elements and features that had not been considered in the realm of security in the past.
According to academized reviews, the advancement of digital technology has enabled homeowners to have control over several different electronics in their home such as sprinklers, thermostats. What was referred to as home automation is now described as lifestyle control.
Either way, home security has become one of the main ways in which domains are mastered. Homeowners normally interact with a system using an interface that is always being improved by developers.
The interface is not only made to make the homeowner feel safe but also good while using the device. Consumers want a system that is easy to use and control both around it and remotely. And most product manufacturers are tailoring their products to their customers' needs.
Everything included
How home security devices are being used today has completely changed in ways that people could not imagine in the past. These changes mainly reflect when it comes to lifestyle. Today, home security systems are being used in the health monitoring field.
In the past, sensors were used to detect motion in an empty room. Today, they are being used to detect a lack of motion to warn medical practitioners.
For instance, in the home of an elderly, if no motion is detected after a while, this could signal something is not in place. Also, a sensor installed in a cabinet can be used by doctors or nurses to detect whether someone has opened and taken his or her medicine as per the prescriptions.
At home, the security systems can be used to alert parents when their children have arrived or not. They can also help in confirming who the child has entered the home.
Today, we are going to discuss the six most effective home security technologies and how to use them. Later, we'll discuss a few proven ways to keep burglars away from your home. Let's get started!
1. Nest Cam
Nest cam is Google's newly unveiled home security gadget that looks like a webcam. However, it is an intelligence surveillance kit that is going to help enhance your home's security. You can watch the live feed from anywhere at any time. Plus, alerts can be sent to your phone if any suspicious activities are detected.
According to Assignment Geek, you can place the camera on your table top, desk or have it mounted on the walls. The sophisticated circuitry inside this gadget can notice the difference between a burglar's intent to access your house and swaying trees. Therefore, if you get alerts on your smartphone, you can be sure that something serious is happening.
On top of the Nest Cam is the Nest Aware which allows you to archive recordings in the cloud for later viewing, create activity zones in front of your camera and get edited highlights. The charges range between eight to twenty-four pounds a month depending on the number of days you want to archive.
2. August Smart lock
Today, several companies are figuring out the best formula to use when it comes to smart locks. However, August offers some of the best home security products in the market today. Using their smart lock, you can control the people accessing your home from your smartphone. This means that you can let in your family and friends while you are in the office without having to copy keys.
This is because the smartphone app takes the role placed on keys and codes everything to enhance the security of your home. If there are certain people that you've granted access to your home such as cleaners, all they need is a smartphone. And this smart lock will let them in and also notify you simultaneously.
This smart lock works well with deadbolts meaning you can have it installed inside your doors in a couple of minutes. The company is currently testing a beta software the uses your smartphone's GPS to lock and unlock your doors automatically when you leave in the morning and come back home without the use of keys. The price of an August smart lock starts from $249.
3. Ring Alarm Security System
Ring Alarm is a new home security system that is hitting the scene. It delivers a solid home security service that detects motion, senses if a window or door is opened and sounds the alarm. Without the optional monitoring feature, it functions like a burglar alarm. By adding the Ring Protect Plus Plan, you can get professional monitoring and a direct help link in case the alarm is triggered.
If you own a ring video doorbell, adding the alarm system will expand your home security coverage. When you add other Ring products to your alarm, it will become a robust security system that delivers live video streaming, smart lighting, and improved communication.
Although the Ring alarm kits are the cheapest out there, adding extra features such as lights and cameras will range from $40 to $200. You can now see how it easily adds up by adding a few features.
Another great security service from Ring is the Neighbors App. This app can be used by anyone for free. You don't have to own a Ring product to use it. One good thing about this system is that it works like a neighborhood watch.
Law enforcement authorities and users can post crime updates and suspicious activities. The only thing to look out for with Ring Alarm is the programmed alert settings. They can limit how you label your sensors and offers you a few options when it comes to alerts and the number of push notifications you get.
4. Brinks
You can choose three packages from Brinks. This includes some of the features that can be found in Google Nest security equipment. You can install and test this security system for one month to decide whether it's best for you or not. With the 30-day money-back guarantee, you can give Brinks a try and cancel after the trial period in case it doesn't fulfill your needs.
Brinks makes it easy for homeowners to shop for a home security system. With only three packages to choose from, its equipment is focused on home security basics such as motion detectors, entry sensors, and smoke monitoring. The most expensive package allows you to add video surveillance with an indoor security and doorbell camera.
Among the most exciting things offered by Brinks is the Nest Secure security system. You can purchase your Nest Equipment from Brinks and add professional monitoring features without any contract. Monitoring fees and equipment costs start from $29 and $299 respectively.
Brinks also provides different financing options for both Brinks and Nest secure security packages. If you choose Brink's security package without Nest, you'll be required to sign a 36-month contract.
Brinks is a great choice for homeowners who want professional monitoring services. If you want home automation services, Nest equipment is the best to go for. You'll get mobile updates and several home features through the app.
5. Piper
Piper promises to keep your home safe by keeping an eye using an extensive 180 degrees' view and built-in motion-sensing capabilities. If anything suspicious is recorded, the footage will be sent directly to your phone.
Additionally, you can pan and tilt your camera's phone as you look into your home from any room. The most expensive model in the Piper range includes night vision feature for spotting unwelcomed people in the dark. Homeowners can configure up to five cameras on the same network thus enabling them to keep an eye on every room.
There's also an audio feature that allows you to chat with your pets and an alarm that goes off in case anything suspicious happens. You'll also find a couple of automation tricks available here. The Piper camera can link up with other smart home kits such as the Z –Wave Lighting. You can track humidity, temperature, and ambient light levels. Piper's home security price starts at 225 euros.
6. Netgear Arlo Smart Home
Arlo developed by NetGear is based on security cameras. You can choose one to three security cameras depending on your budget and needs. Everything is managed through a smart home base station wirelessly. Therefore, you should be able to set it up and run in a couple of minutes. If you love simplicity, this security system is for you.
Similar to Piper and Nest Cam, you can tap into your video feeds from anywhere using the available smartphone apps. Since there are no wires, you can position your cameras anyway you like it. Plus, they are waterproof, meaning you can even go outdoors if you want to keep an eye on your backyard or driveway while you are away.
Night motion and vision detection capabilities are also included in the package however; there is no audio feature. Your cameras are limited to 1GB storage space in the cloud for free. Since the cameras are battery-powered, it is more suited to checking your home instead of streaming continuously.
Outsmarting A Burglar
Now that you know the six most effective home security technologies, their features and how to use them, it's time to discuss some of the best ways to outsmart a burglar.
1. Keep valuables out of sight
Just because you installed a home security system doesn't mean you should be flashy with your expensive items. Keep your tools locked up in your garage safely when you are not using them.
Inside your house, consider installing curtains and blinds to prevent passers-by from staring inside your home. Also, put away high-value items such as cash, jewelry, and personal documents. Consider investing in a household safe to keep these valuable items.
2. Keep your windows and doors locked
Practicing good habits will prevent burglaries from getting into your home. Statistics show that most burglars walk around looking for easy targets. Most burglaries happen during daylight hours and they are typically completed in an average of ten minutes.
Most burglars enter through the front door or the first-floor window. Thieves are always looking for empty properties that the can easily access. Therefore, lock your doors and windows before leaving home to avoid being an easy target.
3. Avoid posting on social media
Holidays and vacations around Europe and Africa are exciting. However, don't showcase your absence on social media platforms. Today, the majority of people have active social media accounts; including thieves and burglars. You never know who is watching you. Therefore, keep off social media until you get back.
4. Don't open the door for anyone
We tend to feel obligated to answer the door even when we don't know the visitor. It's important to screen strangers before rushing to open the door. Smart doorbells can help in reducing burglary and theft cases.
5. Get a furry friend
Dogs are real threats to burglars and thieves. They will not only attack burglars but also warn your neighbors if something suspicious is happening at home. Plus, owning a dog has lots of benefits which include companionship and health and fitness.
6. Make your house lively
When you are away for a couple of days, remember to put a hold on your mail and subscriptions. Time your lights and ask your neighbors to park in your driveway. Making your home lively is one of the best ways to prevent burglaries.
Conclusion
While there is no sure way to prevent burglars from sneaking into your house, remaining vigilant and taking precautionary measures that we've discussed here will protect your home and loved ones in the long run.