Question:how to password protect a usb drive?
"I have a lot of private photos, documents, audio and other information stored on my USB drive, I often worry that if the USB drive is accidentally lost, these private data will be leaked, thus having a trouble impact on my life, Could you introduce a good way to hide and password protect private data on the USB?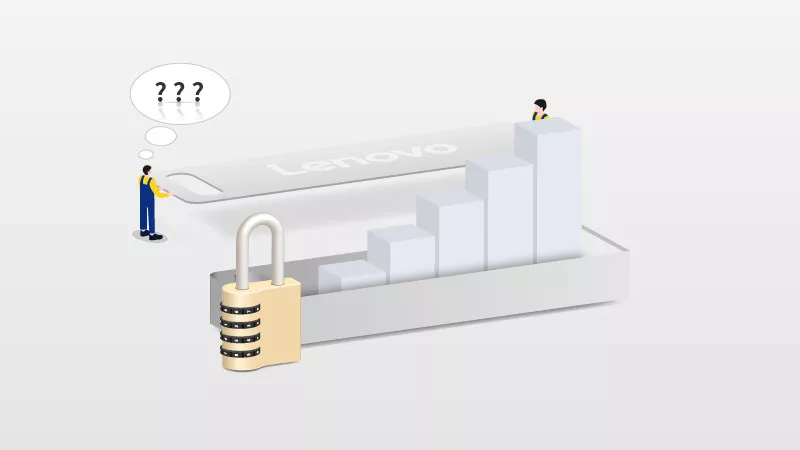 As mentioned in the case show, USB flash drive as a removable storage tool brings us convenience but also brings us the risk of data leakage, there are certain security problems.In order to use USB flash drive with peace of mind, it is one of the wisest practices to password protect your USB flash drive. But choosing a trustworthy and professional USB drive encryption software is a very difficult thing, that's why I will introduce iSunshare SafeUSB Genius here, let's learn more about it is how to password protect a usb drive.
What is iSunshare SafeUSB Genius?
iSunshare SafeUSB Genius ,a well-known and trustable USB encryption tool ,it can password protect the data stored on USB drives from being accessed by others.
iSunshare SafeUSB Genius Features Overview:
Password protect USB drive in minutes
Create a virtual disk for user
Encrypt, decrypt, lock and unlock the USB drive
Compatible with almost all Windows OS and USB drives
How to Use iSunshare SafeUSB Genius to Password Protect USB Drive?
Step 1:Insert your USB drive and launch the software, and it will automatically recognize the USB drive. then click the "Encrypt" button to proceed to the next step.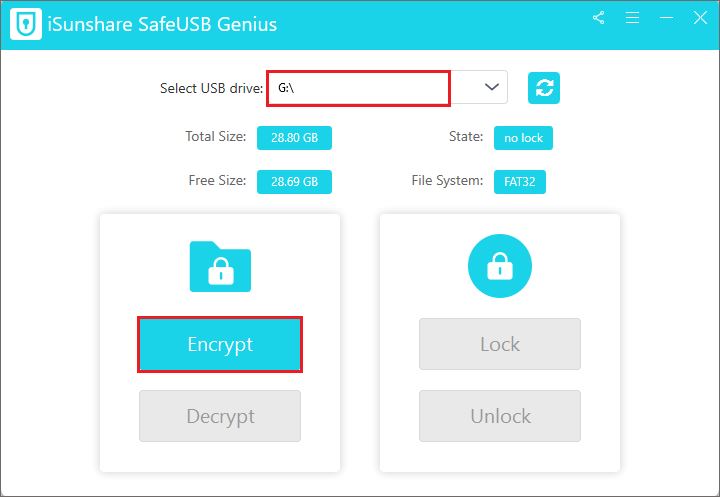 Step 2:Enter and confirm your password, then click the "Encrypt" button again and within a few minutes your USB drive will be successfully encrypted and your private data on the drive will be password protected.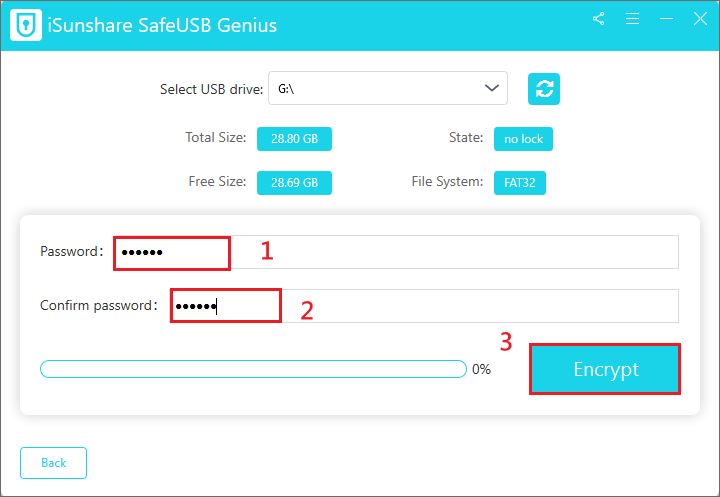 Step 3: If you want to hide the files on your USB drive, you can click on the "Unlock" button and enter your password that you will see the virtual drive created on your computer, which allows you to manage the private files in the virtual drive.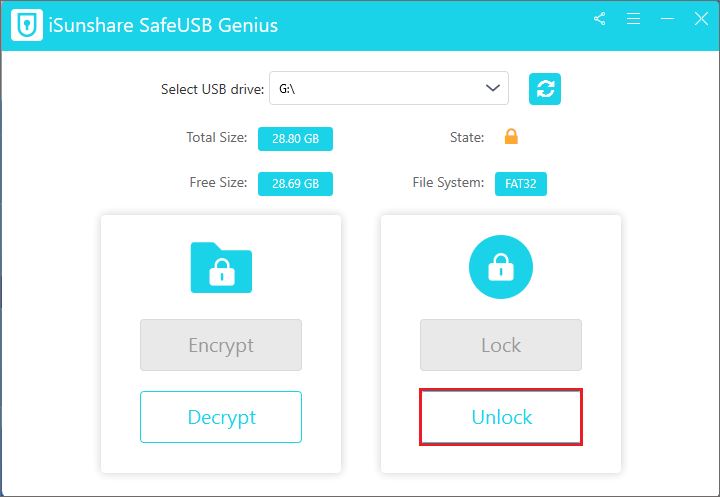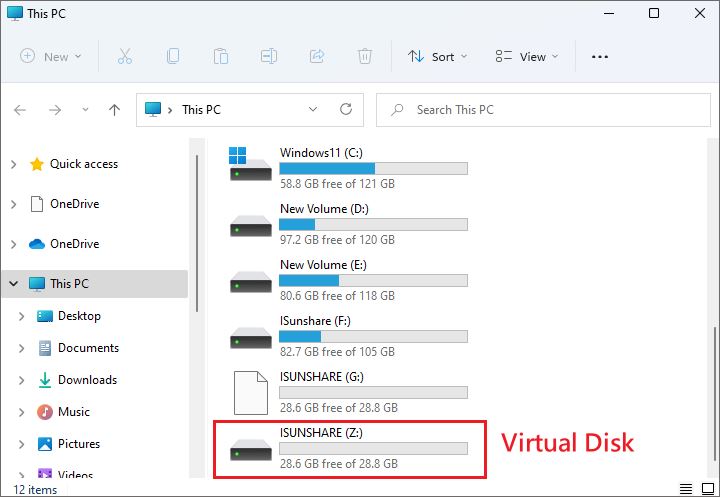 Step 4: If you want to decrypt your USB flash drive, just click the "Decrypt" button and enter the set password.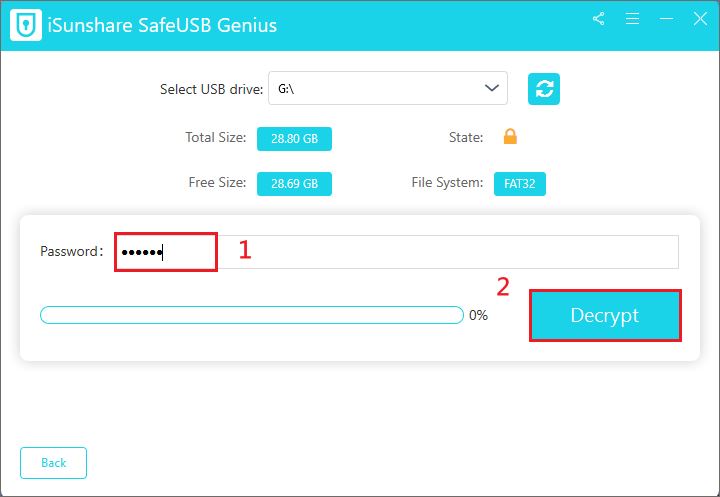 FAQs About iSunshare SafeUSB Genius
Can I safely password protect my USB drive with this software?
iSunshare SafeUSB Genius now has millions of users and it is  ensure that you can encrypt your USB flash drive safely.
Is iSunshare SafeUSB Genius free?
You can download iSunshare SafeUSB Genius for free, but you can't use its features for free, as costs a lot of manpower to develop and maintain a professional USB flash drive encryption software, and this is a move to respect the fruits of programmers' labor.
How long does it take to password protect a USB drive ?
You can successfully password protect your USB drive in minutes, but it depends on your flash drive memory.
In addition, you can click here to learn more about how to password protect files on a usb drive.
Conclusions
So, it's all about iSunshare SafeUSB Genius . It's a trusted USB drive encryption software that excels in all aspects.After password protecting your USB drive you can stop worrying about your private data being leaked on USB drive and you can trust to use this little tool that brings so much convenience to your life!
Chris Mcdonald has been the lead news writer at complete connection. His passion for helping people in all aspects of online marketing flows through in the expert industry coverage he provides. Chris is also an author of tech blog Area19delegate. He likes spending his time with family, studying martial arts and plucking fat bass guitar strings.