We are the children of our generation, and naturally, we feel so far out of our comfort zone when we have to deal with slow internet. One of the many cool facts you should know is that 4.54 billion people use the internet.
It means slow research, slow studies, and never-loading videos. Now if you are having none of it, you can always improve your connection one way or another. We will separately discuss the mobile data internet and the wifi as well, but let's start with the mobile data.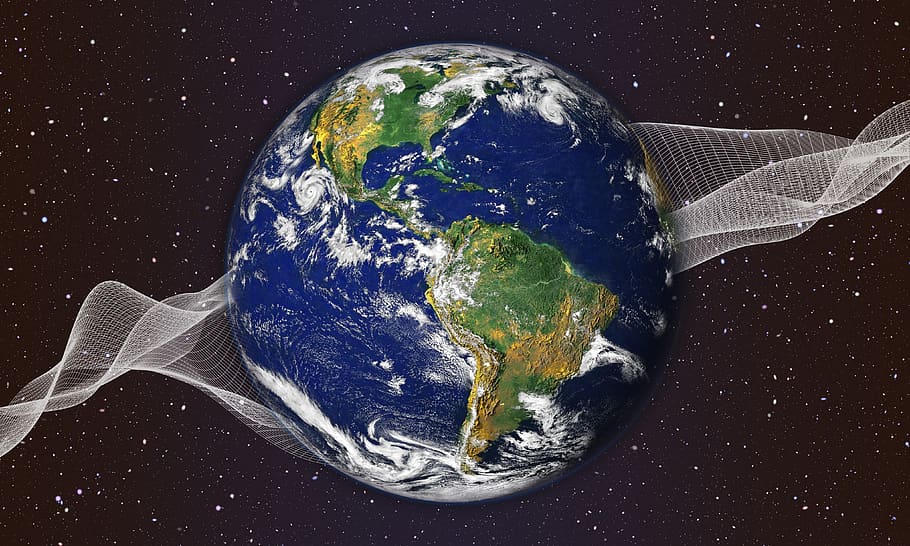 How to Improve Mobile Data Signal?
1. If the connection is bad all the time, and it's happening in certain areas of the house, consider the most drastic, but at the same time, foolproof way to improve the signal: investing in a signal booster. If you are not really familiar with the device, here's a short description for you.
It's a device equipped to improve the incoming signal and broadcast that signal across a certain area, making sure you forget what it's like to have weak reception. You install it and the signal strengthens immediately. There are nuances as to how to choose and set it up correctly, but you can be sure once it's installed, your connection will be fine. There are devices that work with mobile data specifically – 3G/4G or 4G/LTE boosters, and there are ones that can take care of both your Call problems and the mobile internet. So be sure to choose the one you need.
It's quite easy to install a booster and you can do it yourself without any professional help, but in case you require assistance, you can always contact the manufacturers and get a better idea on how to choose and set up the device.
2. The problem with your connection might be rooted in the phone software. There are lots of apps that are eating away at your mobile internet behind your back, causing it to slow down. If you are using an iPhone, go into Settings and hit Cellular. If you have an Android, go into Settings – Network and Internet – Mobile Network – App data usage. Here you'll have a list of all the apps using the mobile data and you can disable those you don't need. And as a general rule, clean up your phone every now and again, uninstalling anything that you haven't used for months. On an average phone, there are plenty of games that no one plays anymore and plenty of apps people don't even use. So clear the clutter. It uses up space, energy, and mobile data.
3. Sometimes your phone has trouble finding the tower for whatever reason, so it might be helpful to reset the network manually. But in this case, be ready to reset all of your networks, meaning the wifi as well.
4. This solution might seem a little too far-fetched, but it might help nonetheless. If you are having trouble catching a full-strength signal in the apartment, it might be because of physical obstructions. Literally, too many things get in the way. So you might want to consider moving some furniture around and generally remembering that less is more. Less furniture and clutter – more signal.
How to Improve Your WiFi Signal?
Now if it's the wifi that's causing you grey hair and lost patience, there are ways to improve that situation.
1. Keep the moochers at bay and password protect everything, including the wifi. The best passwords are usually long and include different kinds of characters. In short, try to come up with something your neighbors won't guess! And remember, it should be at least 8 characters. Here's a tip for you if you have a lot of guests coming in. Set up a different network with a separate password. And change the guest network password at least every month. This way you'll make your guests feel comfortable without having to pay for it later.
2. The weak wifi signal might be caused by the wrong router location. Wifi routers use high frequencies, and they have a much tougher time getting through walls and other obstructions than the low frequencies. This means you have to think about the router position. Maybe there's a better spot in the house. Keep the router away from kitchen appliances, which emit too many electromagnetic waves, disrupting the router.
3. If your router is causing you trouble, maybe you should consider purchasing a special antenna for it. Of course, it has an antenna attached, but if that's not enough, a separate antenna might help. The only downside is it's quite large.
4. It's timeless advice, but try rebooting the router. It will help the device to clear the memory and increase the speed. Do it every now and then in case you are experiencing decreasing internet speed.
Naturally, our connection quality is becoming more and more important to us, especially these days, when it has become the only source of connection to the outside world. So let's do our best to maintain our internet at the fastest rate possible and enjoy connecting with our families and loved one
Lily C. is a professional content writer that is also very enthusiastic about photography and is always on the lookout for new developments in the tech world. She has been putting words to paper since 2015 and has worked for many different companies that sell signal boosters, 3D printers; photography, and a winery blog.