Since its launch in 2010, Instagram has been taking over the world slowly. It is now a global platform that enables brands to humanize their content, recruit new talent, showcase products, and inspire their audience.
Do you want to market your brand on Instagram and grow your brand awareness?
Wish to introduce new products/services on Instagram or grow your account?
In this post, We have compiled some opinions and insights to help you better understand Instagram as a marketing channel and how you can use Instagram to grow your account and market your brand.
Let's begin!
Remember: Before you get started with Instagram, you need an Instagram for Business account or an Instagram Creator account.
Marketing tips you need to grow your business on Instagram
1. Define your goals
All social media platforms are tools.
Instagram marketing means different things to different businesses. You need a clear idea of your goals. Are you trying to:
Raise brand awareness?
Get new leads?
Make sales?
Unless you know where you want your Instagram strategy to take you, you are unlikely to get there.
2. Define your ideal audience
A little research can help you figure out who you can best reach using Instagram. Like –
The most active audience is between 18 and 29.
The United States of America is the largest Instagram market.
Urban residents use Instagram more than their suburban peers.
You need to know your target market so that you can create content that speaks directly to that audience. This becomes critical when it comes time to choose targeting options for your Instagram advertisements.
3. Optimize your business profile
In just 150 characters, your Instagram profile bio needs to make a great first impression, convey your brand, and tell people why they should be following your Instagram account.
Your Instagram profile can showcase what your brand is all about and make it easier for people to find you. These include:
Your name: 30 characters maximum.
Your username: Up to 30 characters.
Your website: A clickable URL.
Category: business features that tell people what you are all about without using up bio characters.
Contact info: Tell people where to find you or how they can contact you.
Call-to-action buttons: Give your audience a way to interact with you directly from your profile page.
4. Choose the right profile photo
For most brands, the Instagram profile photo is the logo. This helps provide credibility and allows visitors to see at a glance who you are.
5. Follow industry-relevant accounts
Think about the types of brands, media, companies, or people in your industry who are already using Instagram and go find them. Follow their accounts and interact with them by liking or leaving a comment. They might follow you back and help you get started with your initial audience.
6. Create compelling content
Instagram is a visual medium, so all your posts have to look great. You do not need professional photography equipment, but your posts should be well-lit, well-composed, and in focus.
More importantly, your visual content also needs to be compelling. Great photos are nice, but if they do not tell a story, or get viewers excited, they are of no use.
7. Establish your brand's look on Instagram
Once you know what type of content to publish, you need to decide how it is going to look. Colour influences, buying decisions and brand recognition. These all will define your brand's look.
Your Instagram look should be consistent in all posts, helping followers easily recognize your content in their feeds.
8. Write great captions
Even though Instagram is a visual medium but you still need to use great captions.
Instagram captions can be up to 2,200 characters long, thus giving you a chance for everything from a quick quip to detailed storytelling.
Since people tend to scan captions rather than read them thoroughly, you need to get all the important information into those first two lines.
Instagram caption lengths:
Organic posts: 138–150 characters
Instagram ads: up to 125 characters
9. Use hashtags wisely
Hashtags are a way to increase your visibility and discoverability.
You can easily use up to thirty hashtags in an Instagram post. Use between five and nine hashtags per post.
Remember: if you use irrelevant or repetitive hashtags, users mostly choose not to see your content for that tag.
To get maximum benefit, choose hashtags that:
Are relevant
Are specific to your niche
Do not encourage follow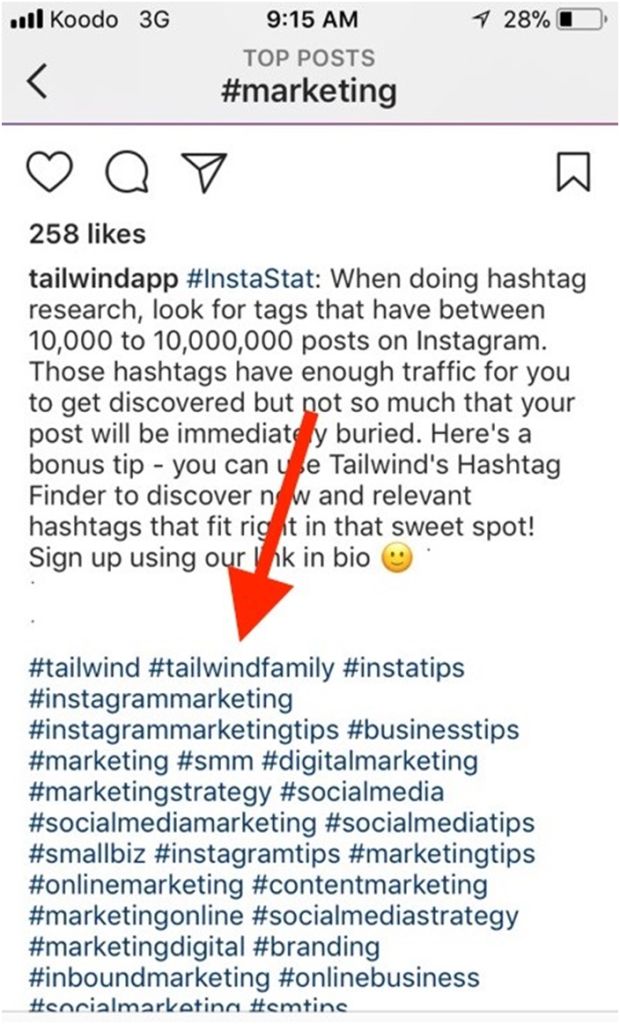 10. Tell your followers to like your content.
Telling people to double-tap if they agree becomes essential when sharing a few Instagram tips. It is a simple idea that asks your followers to tap a photo/post twice when they like it. This means the post will be shown to more people because of the Instagram Algorithm.
11. Use Instagram stories
About half of the businesses on Instagram use Stories. Stories are the key part of a good Instagram marketing strategy.
Instagram Stories disappear after just 24 hours. Followers expect the stories to be more real and raw than your curated Instagram feed. This provides a great opportunity to connect with followers and build relationships.
Here are a few strategies to follow:
Tell a story: If you have a message in mind or a story to tell, go ahead then.
Get interactive: Use features like polls and questions.
Aim for personal connection: Direct messages can help build follower loyalty.
Use a call to action: Use text to tell followers why they should swipe up.
Be consistent: Stories should align with your brand voice and aesthetic.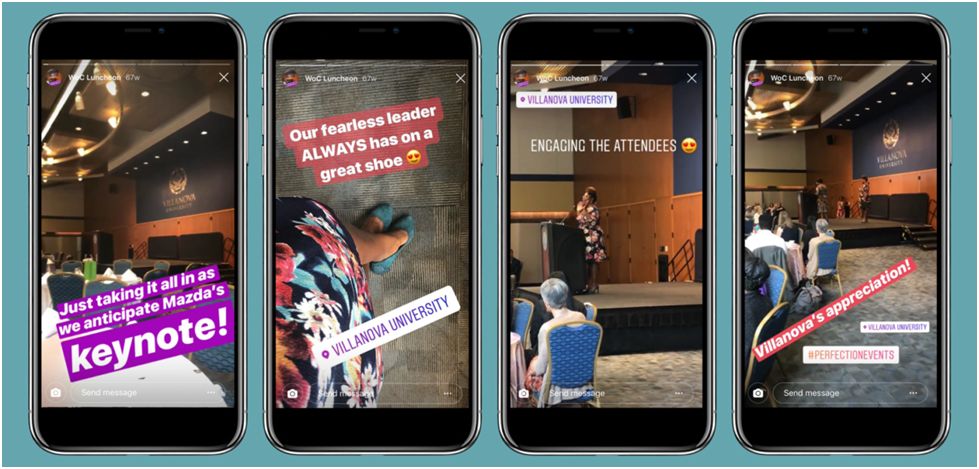 12. Use Stories highlights and covers to boost your bio
We covered all the major components of your Instagram bio earlier but there is a bonus – Stories highlight covers.
You can create highlight albums to preserve your top Stories content so that it does not disappear after 24 hours. Your highlight albums appear right under your bio. You can create custom covers for each highlight.
If used efficiently, this adds a whole new component to your bio, giving potential followers loads more information about your business and why they should follow you.
13. Try Instagram shopping
Why you should get a business profile? Here is one more reason why: Access to Instagram Shopping. This feature is only available for business accounts. This allows you to sell products directly from Instagram posts and Stories.
14. Post at the right times
Do you know that the best time to post on Instagram varies based on the industry?
Here are the best times to post for each industry:
Media and entertainment: Tuesday and Thursday, 12 to 3 p.m.
Travel and tourism: Friday, 9 a.m. to 1 p.m.
Retail: Tuesday, Thursday, and Friday, 12 p.m.
Food and beverage: Friday, 12 p.m.
Professional services: Tuesday, Wednesday, and Friday, 9 or 10 a.m.
Non-profit: Tuesday, 10 a.m. or 4 p.m.
Pharma and healthcare: Wednesday and Sunday, 9 a.m.
Non-retail e-commerce: Thursday, 4 or 9 p.m.
Personal care: Thursday and Friday, 1, 2, or 3 p.m.
Education: Thursday, 4 or 5 p.m.
Technology: Monday and Tuesday, 2 p.m.
15. Run Instagram ads
One best part of Instagram is the fact that it shares data with Facebook. This gives you the ability to use the advanced psychographic & demographic targeting offered on Facebook with Instagram as well. If you want to target people who live in a specific country and follow a specific brand, you can use Facebook Ads Manager.
The Instagram advertisement offers photo-based advertising in a square or vertical format and video ads in a square or landscape format. Recently, Instagram also launched a carousel feature which offers a more dynamic advertising experience.
Now you can use every information to target your ads based on:
Location: State, province, city, country, etc
Interests: other accounts follow and apps most people use
Demographics: Like age, gender, and language
Behaviors: Both on and off Instagram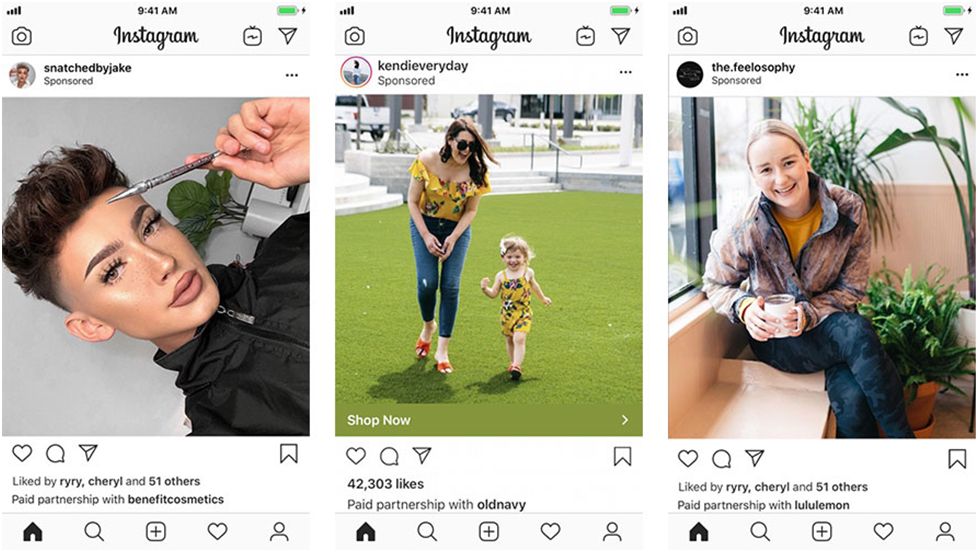 16. Try an influencer partnership
An influencer can help to build your credibility while exposing your brand to a new audience.
One easy way to get started with influencer marketing on Instagram is to host an event. This means that you invite an influencer to take over your account for a set period of time, like a weekend, or for a special occasion.
17. Refine your strategy with analytics
No matter how good you already are at Instagram marketing, there is always scope to do better. The best way to improve is to learn from what you have already done. The best way to refine your strategy is to study all of the information available in Instagram Insights.
18. Engage
If you want serious engagement on Instagram, you have to engage, too. Posting good quality content is great, but if you ignore comments and never interact with any other profiles, there is a possibility of you not succeeding as a brand.
Respond to comments users post on your feed. Try to seek out popular accounts in your niche, follow them, like and comment on their posts. Make yourself visible in a non-promotional way.
If someone tags you in a post, check it out and look for opportunities to engage with that person.
19. Share your Instagram account in other communications
Every communication tools both online and offline give you an opportunity to direct people to your Instagram account.
Make sure you have proper links to your Instagram account on your website, in your mail signature, and in your newsletters. This ensures that people who are already in contact with your brand can also find you on social media.
If you are promoting a new Instagram account, a quick email blast highlighting some gorgeous posts or moments is a great way to get some free Instagram followers fast.
20. Tag your location
If there is a clear location element in your post or Story, it is worth adding a location tag. It is one of the ways for people to find your content on Instagram.
If your business has a physical location, make sure to tag the location. Users can click on that location and see all photos and Stories posted from your store or office. This can help expose both, brand and your Instagram account.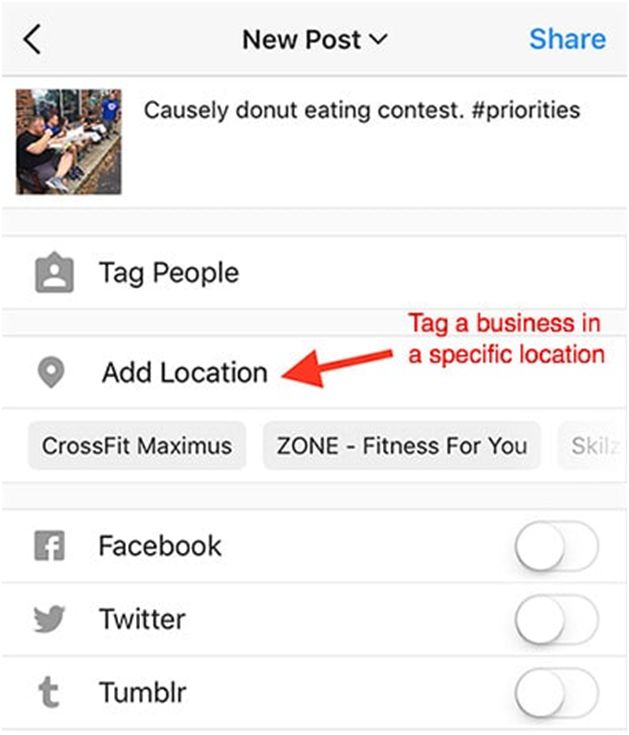 21. Aim for the Explore tab
The Explore tab is what you see when you tap on the magnifying glass icon at the bottom of the app. According to Instagram, this is where you can find photos and videos that you might like from accounts you do not yet follow.
The Explore tab features posts, Stories, and IGTV. Users first see a grid of content chosen by the Instagram algorithm. Users have the option to choose to dive deeper into specific content subjects using the topic channels at the top of the screen.
More than half a million people visit the Explore tab every day. That is a huge opportunity for brands looking to grow their audience.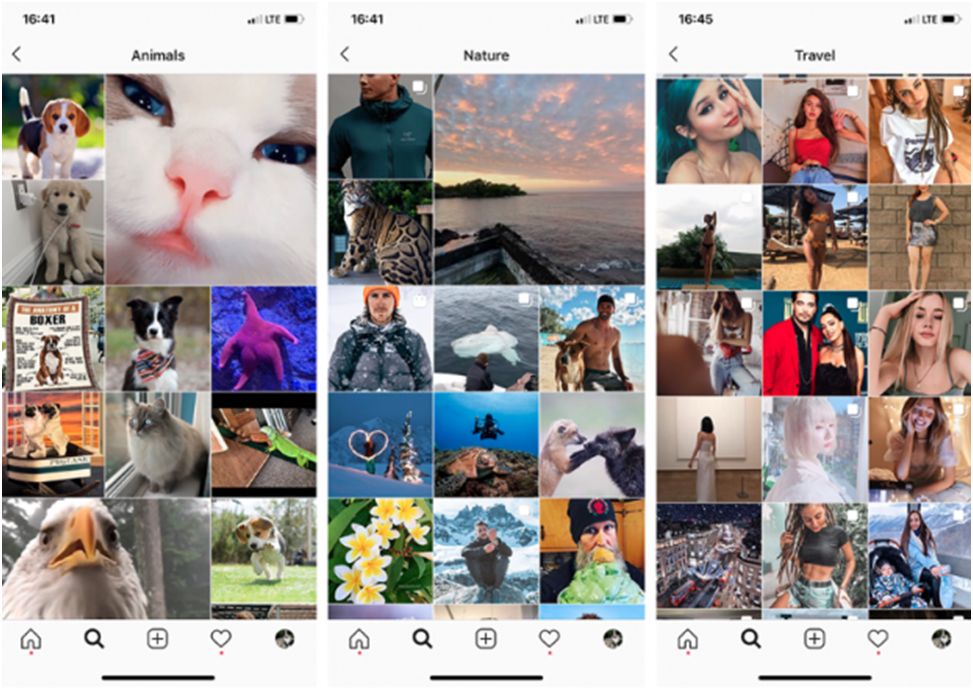 22. Engage with existing communities
Like all social media platforms, Instagram is about the communities built within it. You need to engage with those communities.
Get involved with them just by liking, commenting, and sharing content from other credible users in your community. Avoid generic comments most of the time.
This might help draw attention in three ways:
People see when and what you like and comment on their posts and may check out your profile to return the favor.
When anyone interacts with your post, it appears on their followers' Activity tab, exposing you to an extended new audience.
More engagement is a great signal to the algorithm and increases your chances of making it to the Explore tab.
Wrapping Up
Instagram is consistently growing as a significant player in the marketing world. brands are beginning to get noticed over Instagram most frequently now. If you are yet to begin leveraging Instagram, there is never a better time to start than now.
Take these 22 tips on how to market on Instagram as a starting point and use them to stand out in your industry. Do you find these tips useful? Tell us in the comments.
Anubhav is a Growth hacker at Nexuses, a growth marketing agency that helps companies scale up their business. He has a demonstrated history of working in the marketing and advertising industry. Skilled in inbound and outbound marketing, Project Management, Data Tracking & Analytics, Acquisition Marketing, Customer Retention, Behavioural Psychology, and Marketing Automation.