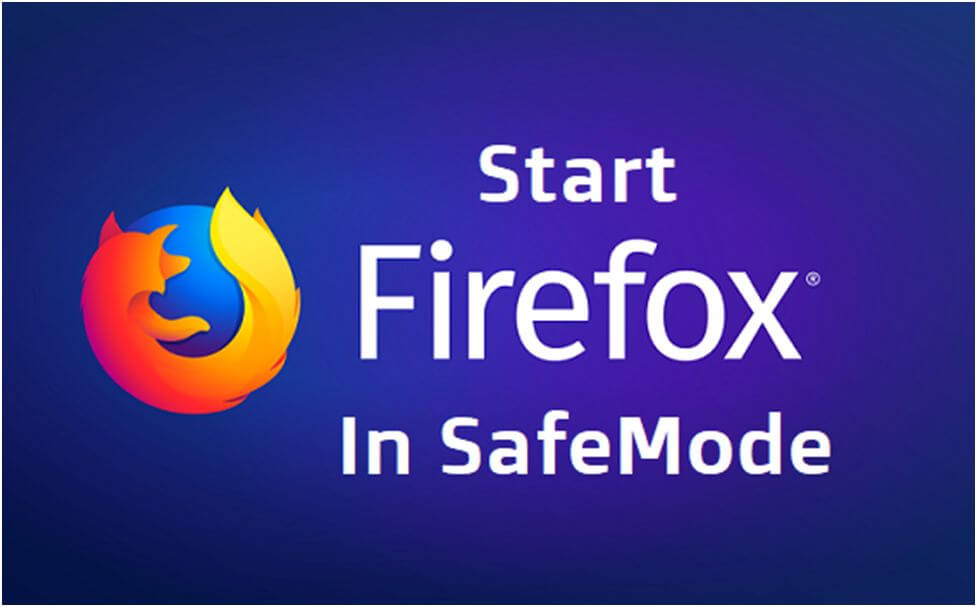 Many people use Mozilla Firefox as the primary web browser. However, not all users know their features and advantages. Nowadays, there are many questions and rumors about Mozilla Firefox extensions and plugins. If you have just completed mozilla firefox free download process, this information will be interesting to you. This time we are going to speak about the way to start your Mozilla Firefox in safe mode.
Before we move to the instructions on how to enable safe mode in the Firefox browser, you must understand what safe mode is and why we enable it. Safe Mode is a special mode in the Firefox browser, which many users enable to fix and troubleshoot problems. Once you start safe mode, you turn off hardware acceleration temporarily. You will also reset specific Firefox settings, and disables some add-ons like extensions or themes. Usually, these things cause problems. If you compare the behavior of Mozilla Firefox in normal and safe mode, you will see the root of the problem. Most probably, you are familiar with Safe Mode for Windows. In our case, Firefox Safe Mode and the one in Windows have nothing in common.
Users of current Firefox version should note that the "Safe Mode" has been replaced with the "Restart with add-ons disabled" option in the menu list. However, you can experience the same safe-mode as before. The main reason why people think of using safe mode is simple. If you do not want your Firefox browser to shut down on its own, and you do not want Firefox to be slow, such add-ons could be the cause of the current issue. That is why we highly recommend you to disable add-ons on Mozilla Firefox and restart your web browser in safe mode.
Follow the instructions below to restart your Firefox web browser into the built-in "Safe Mode." It is a particular setting that will disable add-ons upon starting the web browser. You can change the mode if Mozilla Firefox is already open, or you can use the keyboard shortcut to force Firefox to open Safe Mode directly. Note that safe mode can't be started on your tablet or smartphone.
How To Restart Firefox In Safe Mode
Start with opening your Firefox web browser by pressing the Firefox icon that illustrates a well-known orange fox.
Press the icon that looks like three horizontal lines in the right top corner. You need to do this to make the drop-down menu to appear.
Press the "Help" option at the bottom of the dropping-down menu.
Choose the "Restart with Add-ons Disabled" option in the "Help" section.
Press "Restart when prompted" to close the web browser.
In order to open Mozilla Firefox in Safe Mode, you must press "Start in Safe Mode when prompted."
We recommend you to check the general performance of your web browser. If the issue is solved, you can be sure that one of your add-ons is the reason.
You can disable add-ons, by pressing "Add-ons" and then clicking on the "Extensions" tab. You have to "Disable" or "Remove" items from Firefox.
The second method to start safe mode
There is another convenient way to start Firefox in safe mode. You will need to use the command prompt method. It will fit more advanced PC users. The goal is to type in a command into CMD. Let's have a look at how we can do this:
Start with pressing the "Windows + R" button on your computer.
You must type in cmd and then press "OK."
You must type the following command in order to launch Firefox Safe Mode.
Just press "Start in Safe Mode."

How to exit Firefox Safe Mode?
If you have solved the issue, you can exit the safe mode by closing the Firefox browser. Note that when you start Firefox again, it will start usually and you will have all the needed add-ons enabled.  Alternatively, you can press the menu button and select the "Restart with Add-ons Disabled" option.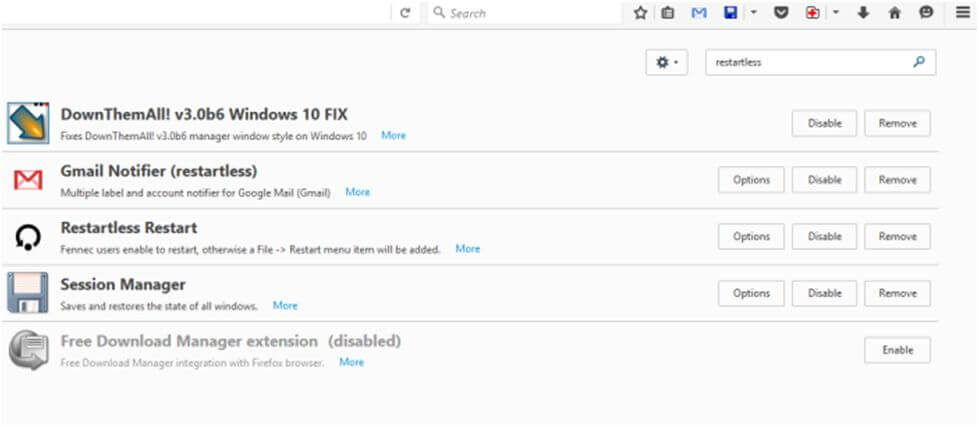 As you can see, there is nothing complicated in turning on the safe mode in Mozilla Firefox. Use it every time you face problems with the performance of your web browser.
Chris Mcdonald has been the lead news writer at complete connection. His passion for helping people in all aspects of online marketing flows through in the expert industry coverage he provides. Chris is also an author of tech blog Area19delegate. He likes spending his time with family, studying martial arts and plucking fat bass guitar strings.