With the issues of privacy and data breach, online and app users are becoming more keen on protecting their data online. It's not a secret that data is essential when people go online. From the perspective of a company to bloggers, the data of the users are critical to identifying a lot of various approaches that the online platform takes for marketing and other business activities.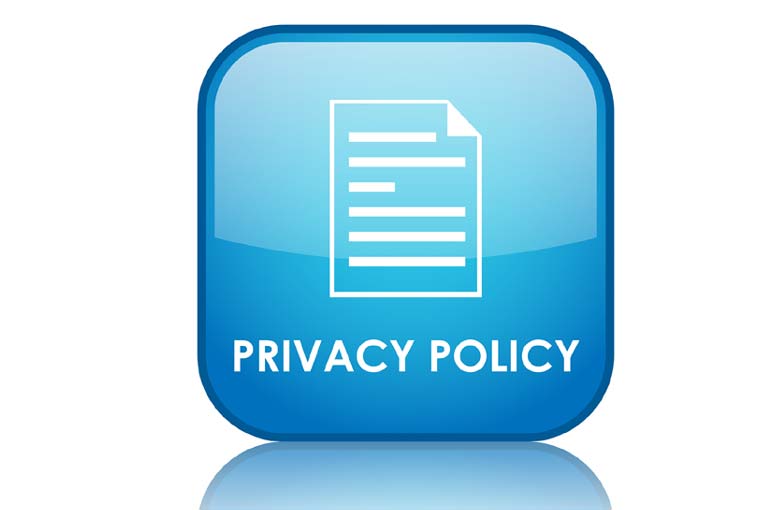 Nonetheless, it's also not a secret that data and information of users online is a complex aspect of any type of online business and platform. With this notion, it is essential to understand that a clear, simple, and straightforward data privacy agreement must be created. However, one of the questions that we have to ask now is how do we write this type of document? Is there a reliable data privacy agreement template that all apps can use and edit according to their business?
To answer these questions, we first need to look into some of the important details about privacy policy and even understand where all of this started and how you, as an app owner or website owner gathering user information, should make one and display one in your platform.
What is a Privacy Policy?
Generally speaking, a privacy policy on your website or application is essential because this document or page contains explanations on how the app will use the information of the users. These information are collected from the users and will also be used to observe how they behave or use the app or website.
Privacy Policy History
Historically speaking, privacy policies did not just emerge in the 1990s when the Internet paved its way. It started in Colonial America as America was already experiencing solitude and was protected with privacy laws. It started protecting American homes in 1499, and the first issue on privacy was when the government began to intrude people's privacy during the Revolutionary war.
Fast forward to the emergence of the Internet, and this was the time when people, especially businesses, use emails, and the Internet started to gather information from the users. The next time was when people began to use and visit websites.
These websites were then recording the information of the user as he or she uses the platform. The flow of gathering these types of user information is called the data clickstream.
Website Cookies
Aside from this, website companies also used cookies which are used in order to identify a user. The cookie is stored as a text file and is saved in the device of the user which. The cookie is the identifying element of the user.
Once the user returns to the same website, the website will then access the cookie of the user in the device in order to collect the data of the user based on the last visit of the user.
What is a Mobile App?
A mobile application or an app is a type of software that is used on mobile devices. These devices are either smartphones or tablet computers. There are different types of mobile apps, and these include the following:
Native Apps – These apps are created and developed for a specific operating system, and it can only be used in this operating system, as well.
Web Apps – these can be accessed using your smartphone or tablet or web browser. These can be used and located for different operating systems.
Hybrid Apps – these apps are web apps that look and feel like native apps. These have responsive designs and perform fast.
Moreover, apps also fall in different categories. In Google play alone, there are already 33 categories for mobile apps while in Apple's App Store, it has 24 types for mobile apps. The top types in both platforms include the following:
Games – these are apps that provide games or mobile versions of popular games. Some examples include Clash of Clans, Candy Crush Saga, and Angry Birds Go.
Business – these are apps that help in productivity, budgeting, sending emails, and work progress tracker. Some of these business apps include Facebook Pages Manager, Adobe Acrobat Reader, and Google Suite.
Education – apps under this category are often those that provide training and learning features and examples include Duolingo and Photomath.
Lifestyle – these are apps that allow communication and establishing connections with people, and these could consist of Tinder and Messenger.
Entertainment – an app that allows various activities and other social interaction and examples include Instagram, TikTok, and Netflix.
Utilities – the apps that provide users and features for daily activities and this could consist of QR reader and Flashlight app.
Travel – these apps offer aid for travellers or even just in driving and commuting, and some of the popular apps include Waze, Google Earth, and Uber.
Book – these apps are book reader apps that allow the user to download a book, store, and read it on the go, and these include Kindle or ePub Reader.
Health and Fitness – these apps either provide exercise routines or health and diet trackers.
Food and Drink – these apps often list popular food options and restaurants in the area.
Who Needs a Privacy Policy?
Considering that when you use the Internet and go on websites and use apps on your smartphone, you are already providing these companies or brands access to your information and activities. Therefore, any website that gathers data of the users should publish or contain a private policy agreement. The following are the common privacy acts in various countries:
The General Data Protection Regulations (GDPR)
The countries part of the European Economic Area should meet seven principles before they can publish their website or app. The GDPR was established in order to seamlessly sync the data privacy laws in all of the states in Europe.
The law took effect in 2018 and is now being used in the EU states and are also used as the basis of the reforms in data collection and privacy in the countries. Companies were provided two years in order to comply with the GDPR parameters.
The Children's Online Privacy Act (COPA)
COPA is a privacy act for websites that target users who are 13 years old and below. The law took effect in 2020, and sites targetted to these audiences should need those regulations within the law.
One of the essential regulation is that parents or guardians should have approval before the child can use the website. The website should also contain child-friendly content which is assessed by the governing body of the state.
Korean Privacy Law
The Korean Privacy Law, when it comes to apps, include the following:
Korea Game Rating and Administrative Committee: Games
The apps should be assessed and must be approved and licenced. The games will be determined according to violence, sexuality, gambling, improper language use, and crime and drugs.
Korean Ministry of Gender Equality and Family: Age Verification
The agency requires app developers entering Korea to pass the rating and disclosure requirements.
Korean Communications Commission: Location requests
Apps privacy policy should address the requirements of the agency in terms of collecting addresses and accessing the location of the user.
Importance of Privacy Policy for an App
With all these data on hand, it's understandable that a privacy policy app is essential for both web-based and mobile applications. Nonetheless, here are some other reasons why you should find the right data privacy agreement template for your business:
Law – As mentioned in the points above, a privacy policy page is essential because countries require it. Therefore, you have to follow their laws in order for the app to be fully accessible in these countries.
Build Trust – A privacy policy for the users also means that you are a trustable app. It will make them feel secure and safe when using the app because of the textual representation that you are, indeed, thorough and follows laws in your industry and their country.
Third Parties – It is a requirement for third parties, such as Google Play, that apps must contain a privacy page. It is also a requirement before any app can be displayed for download in both Google Play and Apple App Store.
Protect Yourself and Your User – The privacy policy app is a protection for you and your user in order to avoid costly legal battles that may arise from the lack of this agreement on your website or app.
Earn from Your App – It also protects your app, considering that it is an asset of your company. Transparency to your users also allows you to make more money in terms of selling in-apps additions.
How to Write a Privacy Policy – Important Parts 
A privacy policy should contain essential parts considering that it is a legally binding contract between the app owner and the user. There are generic privacy policy generators provides various element but, generally speaking, these elements should be included:
The Data the App Collects
It is essential that the privacy policy page of the app must inform the user of what type of information you are collecting. The information you're collecting may include the following:
User Name
Email Address
Birthdate
Mailing Address
Phone Number
Credit Card Information
These are common information that apps that require payments collect. As such, it is essential to inform the user of why you are receiving these data.
Also, if you are collecting the user's phone number, make sure to be informed of the phone data and privacy in this aspect. Detail how these data will be used and be transparent in everything you collect.
How these Data are Used
As mentioned above, cookies play an essential part in data collection. These are critical in tracking user behavior on the app, so make sure that you are clear on how these works and why it's essential.
Remember that the goal of cookies is to ensure that the browsing experience of the user is convenient. However, these should not be abused. Inform the users on how these data will also be used in terms of advertising.
Also, how you use the information you collect, especially the credit card, address, and email address. The use of this information by third parties must also be disclosed in your privacy policy.
If the app shares the information to other parties or third parties, then you should be clear and transparent about it. As a data collector, the company should secure these data. The users should have agreed on sharing their information to third parties.
How the Data are Stored and Secured
Aside from stating how the user data are used, data storage should also be in your app privacy policy agreement. One of the most critical pieces of data that you have to secure is the credit card or payment information of the user.
The Payment Card Industry Data Security Standards exhaustively illustrates how merchants and buyers or users should secure payment information. Some of the best practices include encryption, footer compliance, and customer advice during checkout.
Opt-in and Opt-Out Options
Apps should also clearly indicate when the user opted in and how the user can opt-out of the agreement. This should be included in the email once the user agrees and signups to use the app.
The Information of the Company
The privacy policy must indicate complete information of the company. These are important in order for the user to know who is collecting or using his or her data.
Date when the Agreement is Effective
Considering that this also serves as a legal agreement, an effective date should also be indicated, so the user knows when he or she has started a binding contract with the app or the company.
In a general sense, the private policy page in your app is your way of protecting yourself from risks online when acquiring user data. It is an essential part in order for your app to be accepted in platforms, such as Google Play and Apple App Store.
So, make sure to write, review, check and apply the rules that you have on your privacy page. Don't hesitate to update, change, or add anything that you deem necessary to protect yourself and the users.
Elsie is a passionate and driven writer. She provides various content for different businesses across the globe, from helping write generic privacy policy to social media content creation, Elsie is the person to call. When she's not writing, you'll definitely see her in the kitchen baking trending cakes and desserts.