Google announced a few weeks ago that to date have been activated 2 billion Android devices around the world. That's more than a billion more than the 700 reached by iOS in January, so even using the estimated figure that is currently attributed to Apple of about 800 million devices, the mobile platform of the apple continues to fall further behind in what Market share refers.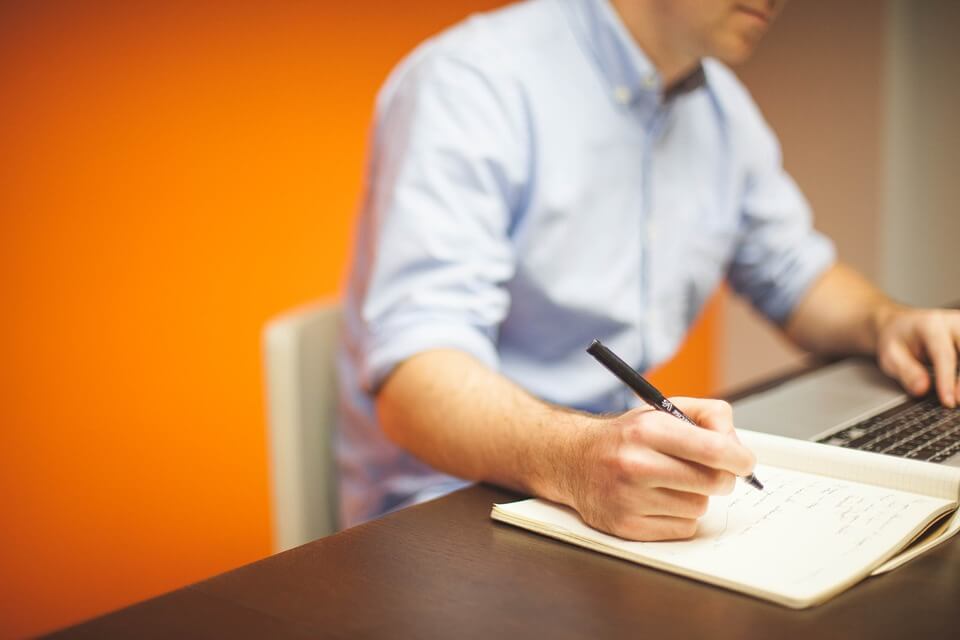 With this as a starting point, should not developers by now be turning their efforts to Android instead of iOS? How is it possible that iOS remains the preferred platform no longer developers independent, but also big companies like Twitter that today continue betting for iOS first, and then the rest? Below you will find the answers to these and other questions about the keys to the development of mobile applications.
1. Most active users
Surely you have read already in some other occasion that Apple users tend to surf more Internet than Android (with 67% of web traffic from mobile devices in December without going any further) or make more purchases from them (with the iPad monopolizing 88% of purchases made from tablets during Black Friday in the US), but the thing goes further.
Total time of daily use of Android devices vs iPhone
According to two fairly recent studies it seems that while everyone loves to download and use new applications, iPhone users spend much more time per day entangled with their phones (26 minutes more on average than the typical Android user) and not happy with people do this in a lesser proportion using the telephone to call and more as a smartphone for everything else.
Do you doubt the veracity of these studies? Well, even the most skeptical will have to accept the official downloads of the App Store and Google Play: 25 billion in the Apple store and 90 billion in the Google store.
Many believe that what happens is that a good number of Android users do not download applications at all, perhaps because they do not even know how to do it, they do not care, or they just wanted a phone and took what they were offered in the store. Seeing the data, reasons are not lacking.
2. Silicon Valley is full of iPhones
Ash Rust, co-founder of the VoIP and messaging call startup SendHub, says his team bet first on iOS for another reason: everyone has an iPhone in Silicon Valley, the San Francisco Bay area with the highest concentration of technology companies.
"Until recently there was hardly anything else that was not iPhones in the hands of people, that includes our own team, other companies with which we have a friendship, and our friends and family." IOS was the best choice given that it allowed us to quickly get feedback from the people we knew."
Posters of Android on Facebook
And do not think that this does not affect the big companies. Even Facebook was in the position to paste posters for their offices preaching to convince their employees to use Android terminals to test their mediocre application at that time.
3. Teach me the pasta
And if testing your application in an easy and simple way is great, making money with it is even more so. Little to discuss here. Again, different studies tip the balance considerably towards the App Store side, and although the Google store has improved considerably in the last year, the App Store continues to generate almost three times the revenue.
"The App Store has completely revolutionized the way we use mobile devices and has created a very powerful app ecosystem that has generated more than 9,000 million dollars for developers, surprisingly we have reached this milestone in less than five years" – Eddy Cue, Apple's vice president of software and Internet services.
Revenue generated by the App Store and Google Play
Looking at a specific case, just a couple of weeks ago we told you that iOS games already generate more revenue than those of handheld consoles and Android devices combined (those 900 million). So we play more and for longer (point 1) and we are more willing to pay for what we want. Do you develop video games? Then you should have it clear.
4. The heavyweights and the strategic factor
Yahoo Weather
We finally reach the fifth point, the understandable tendency to try to imitate the success stories of the big ones. Everyone wants to be the next Instagram, which began playing the trick of exclusivity as an app for iPhone and ended up being bought for $ 1 billion on Facebook just a year and a half after its launch.
Neither can we forget the case of Flipboard, one of the big shots who made a name on iOS before signing an agreement with Samsung to have a period of exclusivity in the Galaxy S3 compared to its official launch on Google Play. Evan Doll, co-founder of the company, explains his decision:
"iOS and Android, each has different strengths that lend themselves to different things, iOS devices are more predictable in terms of screen size and capabilities, which is very useful when you are developing a new functionality."
Yahoo is another company that has also taken the habit of focusing first on improving their iOS applications before spreading the changes to the Android versions, taking Flickr and the recently updated Time and Mail as their best examples. In this case also, perhaps your decision is not only due to strategic issues but also techniques in view of the fact that the Yahoo! Time was updated on both platforms on the same day but is noticeably more refined on iOS.
And finally, of course, we have Twitter, which six months after launching Vine for iOS and despite the promise of an Android version, a second exclusive app (until further notice) of the Apple platform was taken out of the sleeve: Twitter Music. It is not a great loss for our neighbors (Music seems to follow the success of Ping) but that does not mean that it leaves them, and with good reason, a bad taste in their mouths.
There is no doubt that Android will continue to mature as a platform and it is inevitable that at some point in the next few years we will see more companies opting for the opposite scenario, that is, launching their applications first for the Google system and then for the Apple system. Until then, iOS is clearly the safest bet.
Melissa Crooks is Content Writer who writes for Hyperlink Infosystem, a mobile app development company based in USA & India that holds the best team of skilled and expert app developers. She is a versatile tech writer and loves exploring latest technology trends, entrepreneur and startup column.