Image Source: https://www.pexels.com/photo/person-using-laptop-and-smartphone-4549413/
The coronavirus pandemic increased the demand for online products and service providers. Because of this, email campaigns are now front and center as a top way to attract new business and engage with customers.
However, you must create campaigns that stand out from the pack. Take a fresh approach to this tried and true method of marketing, especially if you're not getting the response rates that you desire. Even if you're just getting started, it's time to update your email marketing strategy for 2022.
The Impact of Email Marketing
In 2019, research showed that there were nearly 4 billion email users around the globe. That number may rise to 4.3 billion by 2023. With conversion rates higher than any other form of marketing, you cannot afford to send out boring, outdated email campaigns.
Successful marketers in 2022 will build customer loyalty by going above and beyond to create something unexpected and special that wins their subscribers over. Here's how you can do that.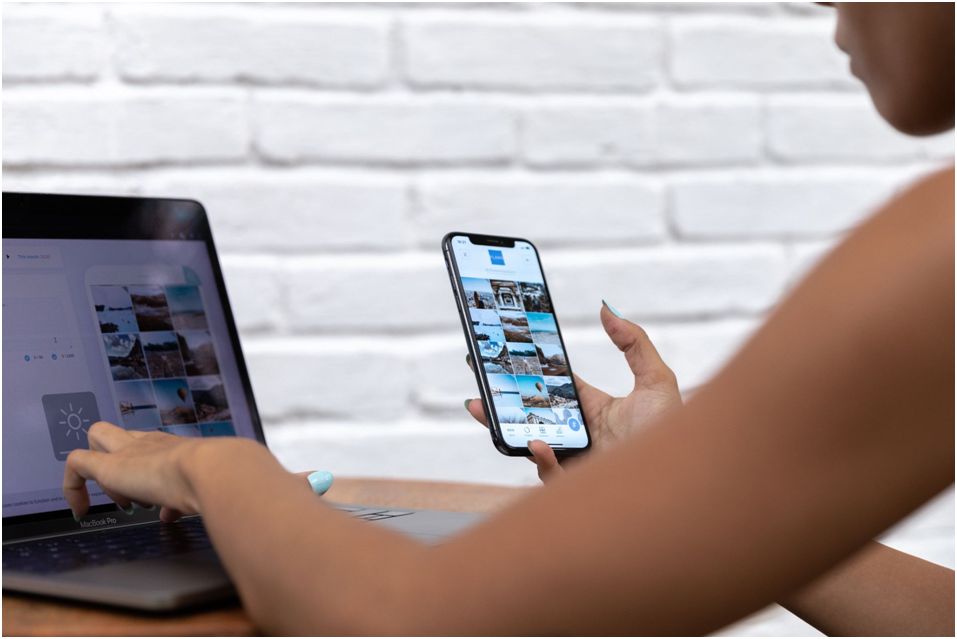 Image Source: https://www.pexels.com/photo/person-using-laptop-and-smartphone-4549413/
Building Customer Loyalty
Email marketing allows you to build a loyal customer base for a fairly small investment. The trick is to make sure that your audience feels so personally engaged with your emails that they are frequently opening and participating in your communications. There are several ways to achieve this.
Personalization is Crucial
One of the most important tools you can use to reach your audience today is email personalization. This is more accurately called hyper-personalization because it goes far beyond techniques like adding the user's first name in the salutation. The goal is to make readers feel more personally connected to the content.
One example of this is the abandoned cart email, where a customer is asked by name if he or she has forgotten to complete the purchase. Hyper-personalization allows you to customize product offers, display earned loyalty rewards, or offer a discount. This level of personalization requires you to segment the audience for targeted dynamic content
Another useful way to serve your clients is by delivering customer appreciation emails. Birthdays and anniversaries, milestones, or thank you emails are some ways to make subscribers feel special. In times of strife, you can also reach out with care and concerns, putting your client first with a simple offer of help for those who need it.
Just be careful that you're not overdoing it. Don't send a long stream of emails recommending products. Content must first and foremost add value to catch the attention of your subscribers.
You can, however, share tips for how to use their latest purchases. This is a natural place to add complementary product recommendations without seeming too pushy.
User-Generated Content
User-generated content (UGC) is a hot trend that is sure to get your readers' attention particularly if you are at a loss for finding more engaging content. UGC is created by your followers and customers. Customer reviews are an ideal source but it's even more powerful to share images of people engaging with your products or services particularly on social media. Plus, subscribers get the thrill of seeing their content reach a bigger audience.
Another practical example is the abandoned cart email again. Here, the UGC is the item in the cart, a visual reminder of what they were about to purchase. When combined with hyper-personalization, UGC acts like a digital "word of mouth" and is a powerful way to enhance the customer experience.
Make It Interactive and Eye-Catching
We sometimes forget that email is a two-way communication device rather than simply a way to sell. Personalizing is about helping subscribers to interact with our brand, not just buy something. In 2022, you can achieve that with these cutting-edge email tools.
Gamification for Email
Gamification is the process of turning basic tasks into fun and engaging games that offer rewards. It's been used on websites for several years but email gamification is a more recent trend. Some ways to gamify your email marketing process include:
Invite subscribers to a game on your website ("Click to play").
Offering rewards such as "luck of the draw" coupon codes.
Fun and simple quizzes that are relevant for your customer base.
More Ways to Engage Your Audience
Another way to engage readers is to include simple, modern-day animated gifs. A more advanced method is adding interactive hotspots to graphics in your email. Either option can be interesting for readers and drive up click rates.
Another option to consider is AMP for email. This allows programmers to create emails that include forms, carousels, menus, and more. There are pros and cons to AMP, though, so as always, do a risk vs. reward assessment before investing in a tool like this.
Use Current Design Trends
Readers want to consume content that is up-to-date and eye-catching. Some common email design trends for 2022 include:
Minimalist design with beautiful and stunning images. Simplify your content to draw more attention to your concept or call to action.
Stand-out images are trending as well: 3D graphics, breathtaking real-life images, and graphics with simple colour palettes.
Adapt these images to complement your branding.
Automate Your Processes
All these trends can add up to a lot of functionality that may be difficult to keep on track. Make sure your team is using the best tools possible to automate this process.
Artificial Intelligence
Artificial intelligence or AI can benefit your email campaign by taking care of tasks like segmenting, data collection, reporting, automating processes, and more. Simply put, AI makes your process faster, smoother, and far more affordable. This gives you an even better return on investment on your email campaigns.
In addition to supporting the tools mentioned earlier, AI also performs regular maintenance tasks such as cleaning your email list or creating subject lines. One of the more interesting things AI can do is to optimize delivery times per segment, allowing you to send an email to the reader when he or she is most likely to open it, rather than posting all at once.
Creating Email Templates
Once you are using AI to facilitate all these functions, smart marketers will create email marketing templates to grow their list and simplify their work. Templates can include:
The abandoned cart template.
New customer welcome emails that include rewards or discounts.
Requests for customer reviews. This works well with a loyalty program.
Re-engagement email campaigns. These can also include discounts or other incentives.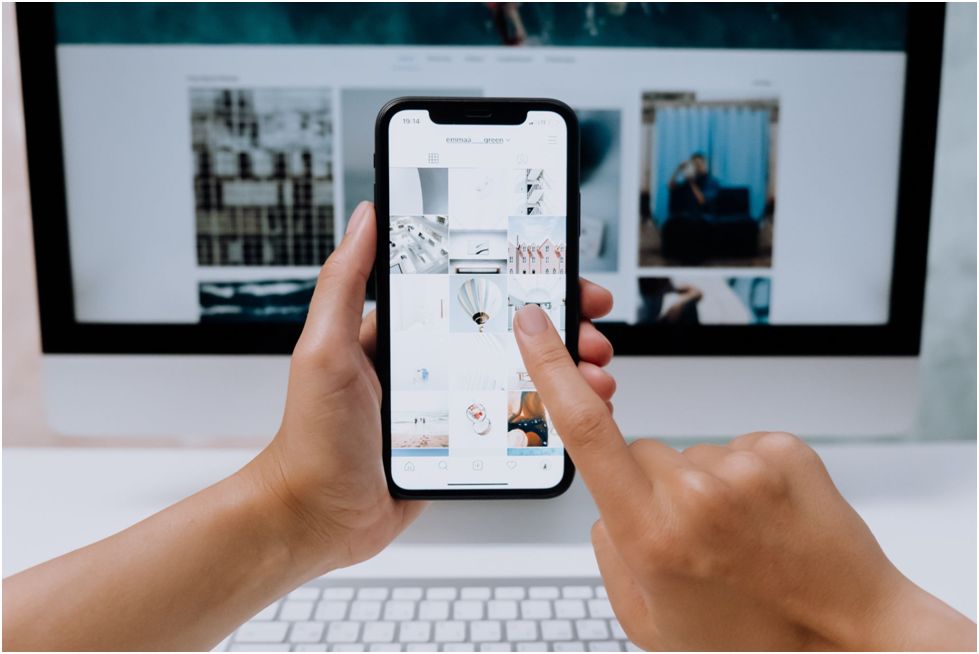 Image Source: https://www.pexels.com/photo/person-using-a-smartphone-5082579/
Connecting Subscribers To Your Online Presence
Your email marketing campaign is a call to action. It's important to get your readers where you want them to go. Here are the places that you can connect your readers and what to do next.
Invite Subscribers To Your Social Media
Create your email marketing campaign with your social media in mind, making sure your links are in every email. You can personalize it by asking them to reach out or share on social platforms. Connecting with customers like this helps you discover and share their UGC about your brand.
Connect Readers to Your Blog
While your ultimate goal might be driving readers to purchase, providing excellent content is a necessary task for any marketer. Blogs are still an excellent place to offer content. Blogging and email marketing should work hand-in-hand to drive traffic — and new users — to each other.
If a business chooses to build a blog, search engine optimization using long-tail keywords is critical for ranking well today. If possible, hire a trustworthy SEO team with experience in competitor analysis, Google's changing algorithm, and a proven track record of results.
Pitfalls to Avoid
While all these trends can build loyalty with subscribers, a poor experience can cost you both customers and subscribers. Avoid the following pitfalls when deploying advanced email content and optimization techniques.
Security and Privacy Issues
While integrating all this functionality, don't lose sight of the fact that data security is a priority, including PCI and GDPR compliance. Make sure that your design makes it easy for subscribers or customers to cancel or unsubscribe without too much difficulty or you can find yourself in legal trouble.
Dark Mode
Dark mode is a personalization option that many users are employing. Email marketers need to ensure that their content is visible and usable in this mode. While this is normally not a problem, plain text emails can trigger some issues. For a more complete explanation of dark mode and how to ensure that your email campaign is properly optimized, read "The Ultimate Guide to Dark Mode for Email Marketers."
Mobile
While adding interactivity to engage subscribers, make sure that all mobile users are equally served no matter the device. Use conventional methods of text chunking and don't overdo image and app usage. Even with enhanced interactivity, minimalism is your best bet.
No matter what trend you are integrating into your campaigns, test as much as possible to ensure your message is working flawlessly.
Email marketing campaigns are a smart investment for all marketers. Out-of-date content, though, can be dull and uninteresting, driving away subscribers and customers. Revitalizing your content with up-to-date techniques can drive new business, creating a customer base that loves to interact with you.