Do you feel that your business could do better? Technology might be the best solution!
If you're one of those managers and business owners that will rush to dismiss this claim, hear this: according to the Staples Business Advantage Workplace Index, three out of four people say that their employers don't give them access to the latest technology in order to do their job efficiently.
In other words, if your team is not 100% productive, it's most likely your fault. Of course, developing a technology investment shouldn't be taken lightly, but with so many options out there, you're sure to find something that works for your team.
To help you out, we've created a list of 5 of today's best technologies that will help increase your business productivity:
1. Use VPNs (Virtual Private Networks)
Besides improved security and cost savings, VPNs allow remote access. This means that your staff can work even when they're outside the office. The advantage is that your employees can access the network from any location, be it while traveling outside the country or staying at home to take care of a sick child, which helps improve productivity.
If you decide to start using a VPN, you'll need one that is fast, easy to use, and offers strong encryption. Check out this IPVanish Review to find out more about which features a good VPN service should have.
2. Use VoIP
Voice over IP (VoIP) telephony is probably one of the most underestimated and overlooked ways to increase business productivity. VoIP offers improved telecommunications, automatic call forwarding, and advanced voicemail, which makes it great when it comes to connecting businesses with their client. VoIP can also be used to facilitate office collaboration as it connects all employees in the company over one network, even allowing for shared-screen sessions and video conferences.
However, choosing the right VoIP service provider for your business is not an easy task. This VoIP Phone Service Buyers Guide will help you choose the best VoIP solution that protects both your reputation and your budget.
3. Use Live Chat
Unless you've been living under a rock, you're probably aware of the importance of live chat for customer service. If you're still skeptical, these live chat stats should be enough to change your mind.
Ok, now we've confirmed – live chat is a great way to communicate with customers. But how can it improve your team's productivity?
Live chat solutions can definitely help companies reduce costs and increase productivity. According to the Aberdeen Group "performance gains of companies using live chat results in agent utilization rates of 28.4% as well as a 6.8% decrease in average cost per customer contact".
Here are some of the ways live chat can help you increase business productivity:
Having the most common responses ready to use means faster response times. This allows your agents to focus on unique questions and avoid typographical errors.
More experienced agents can handle 4 to 5 chats at the same time, which means that customer service reps are much more productive than phone agents.
Preview chat and forms allow your service representatives to gain insights and start working on the response even before the customer has finished typing their question. This means faster answers to customers' questions, i.e. shorter waiting times for customers.
Customer service personnel can reach a faster resolution through chat than through email or phone. The reason for this is the various communication models – video and audio chat, remote assistance, and sharing documents.
4. Use Collaboration Tools
Collaboration suites like G-Suite, Microsoft Teams, and Slack provide an environment where team members can plan, discuss, and execute workflows. These platforms have all the necessary tools in one place and all relevant parties have easy access to them.
Collaboration tools can increase productivity in several ways:
They facilitate communication between employees. This is especially important for people who are uncomfortable speaking up in face-to-face situations. A chat-like environment will allow them to share their ideas and thoughts more openly.
They minimize the need for meetings, which have been identified as one of the biggest time drains in business; namely, 15% of a company's total time is spent on preparing and attending meetings.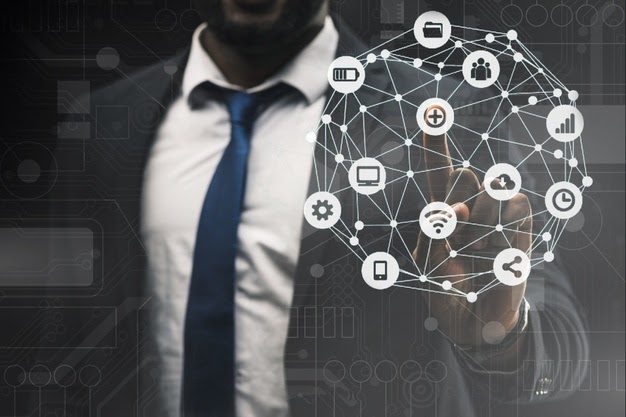 5. Use a Scheduling System
If you have noticed a significant drop in your organization's productivity or efficiency, you may want to review your current scheduling system. Not making efficient use of available hours or overworking your team members can drain your employees' productivity.
Using a good system to handle your scheduling can make a huge difference. A scheduling system is used to automate the process of creating schedules by using various metrics to help you make the best use of your available hours. All tasks are handled electronically and the system provides real-time analytics, which allows you to make the necessary adjustments in no time.
Here are some of the most important benefits of using a scheduling system:
Handle employee time-off requests with ease
Cut down on time spent scheduling employees
Increase efficiency in all departments
Prevent employee fatigue
Prevent overlapping appointments or events
Prevent payroll overages
Final Thoughts
Technology is constantly evolving and today, there are hundreds of tools you can use to create more efficient, innovative, and productive teams and make work more enjoyable for both managers and employees. It's up to you to make a decision to invest in productivity-boosting technology and incorporate it into your business strategy.
Chris Mcdonald has been the lead news writer at complete connection. His passion for helping people in all aspects of online marketing flows through in the expert industry coverage he provides. Chris is also an author of tech blog Area19delegate. He likes spending his time with family, studying martial arts and plucking fat bass guitar strings.