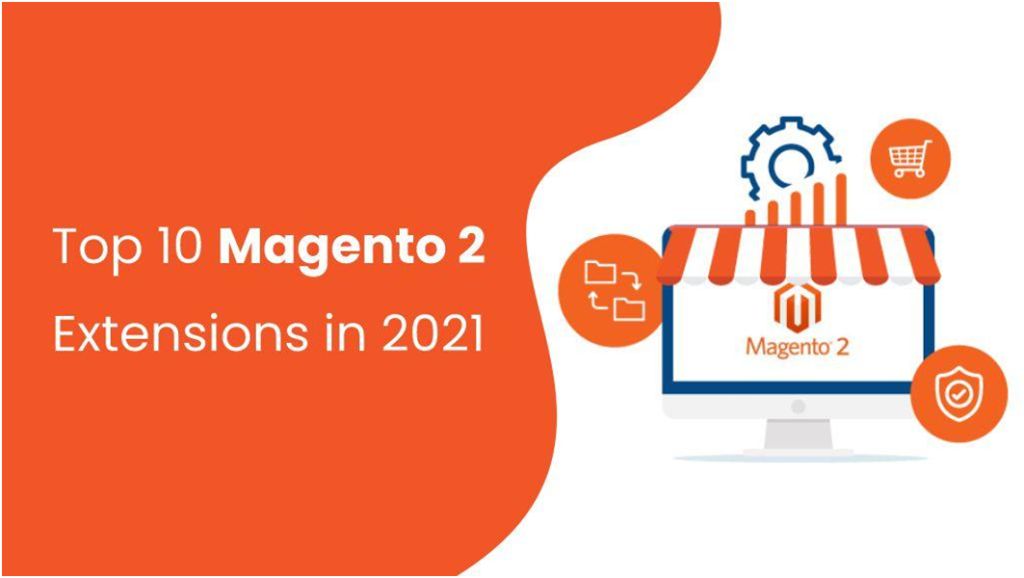 Magento, one of the best platforms to run an eCommerce business. In the last few years, Magento is getting popular in terms of advanced features and functionalities. There is no doubt that Magento has completely revolutionized the online shopping industry and is also tremendously progressing in the eCommerce world. But if you are already a Magento user, then you might be aware that the default Magento setup is lacking to offer extensions and add ons for online eCommerce stores. There is no doubt that the store owner needs to provide many advanced features like simple checkout, free shipping, gift wrapping options, complete order summary, faqs, etc to increase conversion rates and boost store sales.
In this article, we are listing the Top 10 Best Magento 2 Extensions to be considered in 2022 that you can add to your Magento 2 store and make it more user-friendly and advanced. But before going through the top 10 Magento 2 Extensions list let's have a look at some of the pointers like:
What is the need for the Best Magento 2 Extensions
Advantages of Magento 2 Extensions
What is the need for the Best Magento 2 Extensions?
The short and simple answer to this question is to save and reduce the development cost and time of creating a new separate module. There is a wide range of Magento 2 extensions available in the market and you can use any of them to enhance and update the features of your online store. Add modules to your online store and make the admin panel more user-friendly and efficient. Magento 2 Extensions are the savior for the issues like bulk order processing, sales management, marketing tactics, or easy checkout process. There are a lot of Magento 2 extensions to fulfill your everyday requirement.
Advantages of Magento 2 Extensions?
Investing in powerful and advanced Magento 2 extensions will help you to add and customize your store features and functionalities as per your own wish. Make your store user-friendly and enjoy all the advanced features like one-step checkout, easy stock management, order and product management, inventory management, detail reports, etc.
Let's go through some of the untold benefits of using Magento 2 Extensions and why you should invest in extensions:
First and foremost, it allows store owners to provide a better shopping experience to their customers with a beautifully designed website.
User-friendly back end admin panel allows admin to manage each and every task efficiently including detailed reports, orders, products, marketing, upsells, cross-sells, etc.
Easy stock and inventory management help store owners manage their inventory and stock using the back-end admin panel. Get stock alerts and have updates on out-of-stock products too.
On-time delivery and tracking
Faster Loading times because of high performance and scalability.
For any eCommerce business, reporting is very important. Advance reports and dashboards to track provide detailed insights in many critical areas like orders, customers, and products.
Cost-saving measures: Using Magento 2 extension will reduce the cost of developing custom modules from scratch.
Wider Audience reach
Email Marketing automation
Customer Persuasion and many loyalty programs
Improved performance and scalability compared to Magento 1. With such a great loading speed of the website will help your customers to enjoy a smoother and better shopping experience and also improve the annual sales.
Better Customer Support
We all know 80% of people use smartphones. So a mobile responsive website will not only make your website appealing but also easy to navigate and more user-friendly.
Helps to make powerful and advanced stores to manage a huge number of products and orders at one place effectively.
Huge Community support because Magento is an open-source platform with a huge community available for development, support, and customization.
Every eCommerce store owner knows the importance of website traffic and the main source to drive this traffic on a website is organic search and advanced SEO features.
Allows popular Marketplace Integrations like amazon, Flipkart, eBay, etc. This way store owners can reach a much wider audience and sell their products by reaching more customers.
Major 3rd Party Payment Gateway integrations like Paypal, Braintree, SagePay, etc.
Support many other 3rd party integrations including marketing tools like Mailchimp
Limitless Customization option to create your store unique. Magento 2 customization options provide custom developments, easy theme installations, and many other options which can completely fit your business requirements.
Advanced security features including reCaptcha and other multiple levels of security levels are supported.
Top 10 Best Magento 2 Extension to consider in 2022
1) Magento 2 Checkout Success Page
Using the MageAnts Magento 2 Checkout Success Page extension, you will be able to boost your sales and take full control of your checkout success and Thank You page. Admin can customize the page by improving content on the order confirmation page and encouraging customers to purchase and consider more products.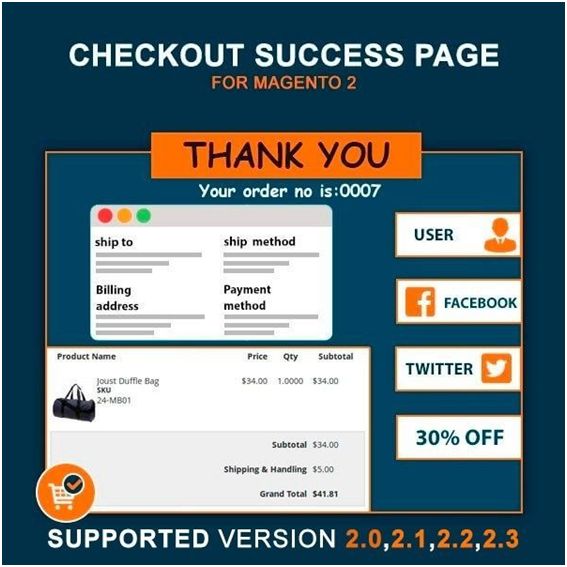 Key Features:-
Set custom rules to show different information and success page by customer groups, conditions, shipping methods, or payment.
Show full order summary along with order subtotal, product pictures, and shipping details.
Use the Custom Block functionality to deliver relevant content like promotions carousel, campaigns, promotion banners, thank you videos, etc.
Display auto-generated or custom coupon codes on Checkout Success Page.
Individual visibility options for each section with full visibility control
2) Magento 2 Customer Approval
Using Magento 2 Customer Approval by MageAnts extension, the admin can manage customer registrations by approving/rejecting new registrations and notify the customers through emails.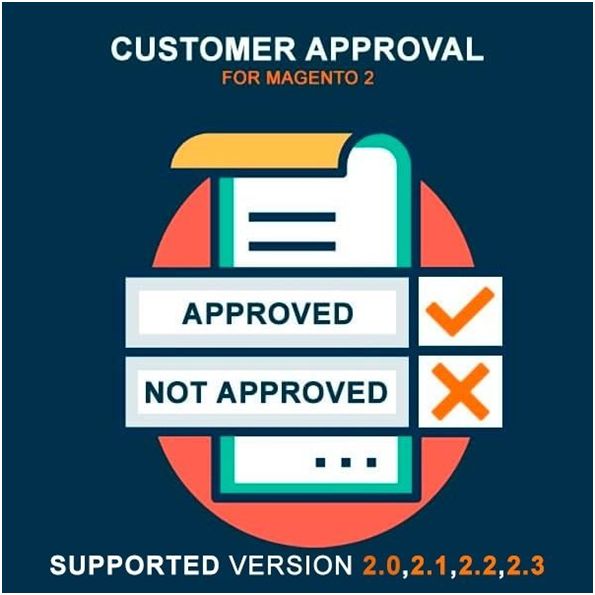 Key Features:-
Multi-store configuration with a single installation
Option to approve or reject new customers from the admin panel.
A customized template page can be set for customer registration.
Offer custom email templates for customer approval email including admin notifications, approval email or rejected email template, etc.
Offers auto-approval for the customers who registered for the first time without any manual approval.
3) Magento 2 FAQ
Magento 2 FAQ extension will help Magento store owners to answer and solve the frequently asked queries or questions and enable customers to look for relevant topics, common inquiries, ask, and get answered on the Knowledge Base and FAQ lists.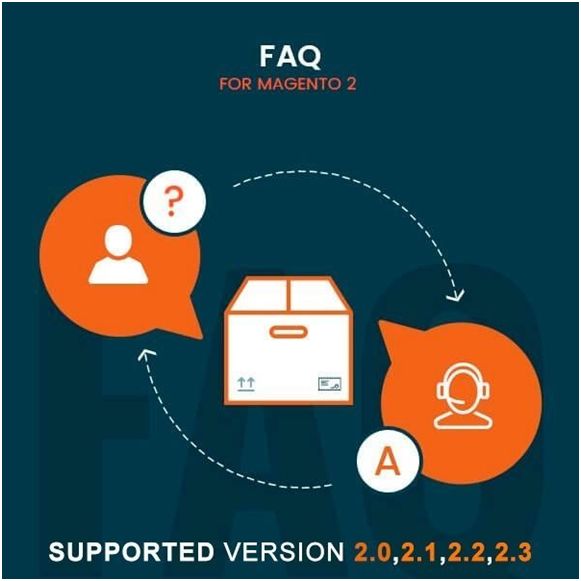 Key Features:-
Smart search box for customers gets the answer for any FAQs by entering keywords such as warranty, refund policies, or shipping information.
Display featured categories and questions on the FAQ page
Question view section can be expanded/collapsed by the customers in just one click
Customers get a wider knowledge and the answer quickly to their concerns through the FAQ page
Admin can manage categories and question orders to push priority ones on top.
4) Magento 2 Multiple Wishlists
In order to increase the sales for your Magento 2 store and to improve the customer shopping experience, Magento 2  Multiple Wishlists by MageAnts is one of the great choices. This helps customers browse, sort, and manage their wished products with ease.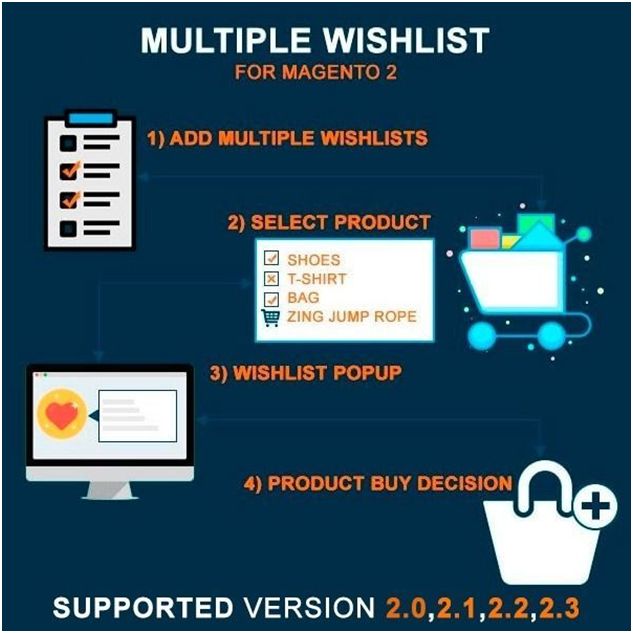 Key Features:-
Ability to save the products and create multiple wishlists of their choice.
Easy to set the name and take notes of each created wishlist.
Customize wishlist easily by adding/removing the product from the list.
Share the wishlist with friends via email.
A customer can track the products in wishlists after adding them to the cart.
5) Magento 2 Banner Slider
MageAnts Magento 2 Banner Slider is one of the supportive and powerful marketing extensions that helps store owners to add unlimited eye-catching banner sliders with videos, images, and custom content.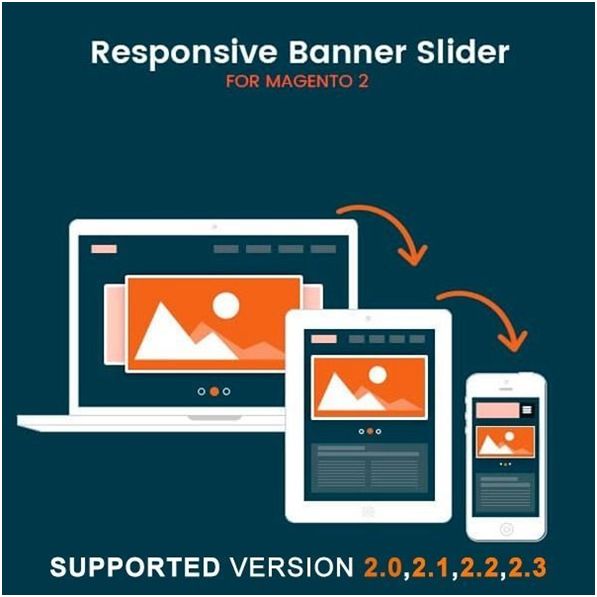 Key Features:-
Admin can upload any number of banners and manage them using the backend admin panel.
Apply and customize various kinds of effects on sliders such as a carousel, basic sliders, carousel navigation, fade, etc.
Use slider effects and styles to create unlimited groups for sliders.
Display multiple banner sliders on a specific store.
Ability to show/hide banner title, content & call to action on a specific slider.
6) Magento 2 One Step Checkout
One-step checkout extension for Magento 2 by Mageplaza is an all-in-one checkout solution for Magento 2 stores as it helps to provide a user-friendly checkout process for customers.  This will simply speed up the purchasing process and also enhance the shopping experience. Boost store revenue by offering checkout in just a few clicks.
Key Features:-
The address will be auto-suggest by Google
Display all information on a single checkout page
Friendly Checkout Interface
Compatible with almost all the common payment gateways
Customize the checkout layout easily including color, appearance, etc.
Option to add and remove custom checkout fields using drag & drop functionality.
7) Magento 2 Product Reviews
Build brand credibility among prospects and customers by getting more product reviews. Weltpixel Magento 2 Product Review extension helps store owners to have the best in the competition by updating original content and reviews in form of images and star ratings.
Key Features:-
Automate your email marketing to ask users for reviews after a set period of time
Notify your customers by sending automated updates when something important happens.
Respond to both good and bad reviews in the review section to let users know you care about their experience.
Customers are allowed to post reviews along with the images
Customize the email template.
8) Magento 2 Multi-Vendor
Magento 2 Multi vendor by Amasty extension allows admin to create their own marketplace where they can add multiple vendors and sellers to offer their products and services. This way they can increase their revenue also and improve sales by providing tools to vendors to sell more.
Key Features:-
Add an unlimited number of vendors at your multi-vendor eCommerce store
Smooth process to manage orders, products, vendor accounts, payouts, etc.
Flexible and easy shipping configuration
Increase revenue with flexible commission configuration
Based on the business model, set up the product and vendor validation
Vendors are allowed to manage their own products, orders, and inventory.
Vendors will have complete details and analytics of each and every transaction
9) Magento 2 Gift Wrapper
Fmeextensions Magento 2 Gift Wrapper extension is one of the must-have extensions to attract more customers. This extension allows admin to offer gift wrapping service for their products and also allow them to add unlimited gift wrapping designs. Admin can even classify these wide ranges of designs into various gift wrap types.
Key Features:-
Add unlimited attractive gift wrap designs to your store
Assign products to design along with the price to be charged for the gift wrapping service
Option to display the gift wraps on checkout and cart pages
Customers are allowed to add custom gift messages
Restrict gift wraps to a store views
10) Magento 2 Product Selector
Magento 2 Product Selector by mage-extensions-themes allows store owners, especially the ones who sell vehicle and auto parts to provide their customers with easy-to-use product parts finder filters. Merchants can easily add the advanced filters to the relevant pages of the store and customers are allowed to search products by year, make, model, and many more filters.
Key Features:-
Create as many product finders including Make, Color, Year, Model.
Can display multiple part filters on the same or various pages including home, category, and CMS pages at any place.
Display search results on single or multiple values selected in the drop-down list.
Autosave selected filter options for a better user experience.
Support CSV file to import option values for product filters.
Final Words:
So here we are with the Top 10 best Magento 2 Extensions in 2022 that can help you to power up your online E-commerce website. Go through each of them in detail, do a complete analysis of your business requirement and add the list of extensions that fits best for your store and your customers as per your business needs. Above listed must-have extensions will not only help you to enhance the store functionalities but also improve your store's revenue and sales.
Looking for more Magento 2 extensions? Read more about Magento 2 Extension here. You can choose from our 80+ Magento 2 Best plugins and Free Extensions to upgrade your store and provide a better interface to your customers.
Mr. Dhiren Parmar is a digital marketing professional at MageAnts, a Magento development company that helps clients in Magento migration, upgradation, extension development etc. Dhiren loves to read about technology and digital marketing stuff in his free time.