E-learning: Its Rise and Benefits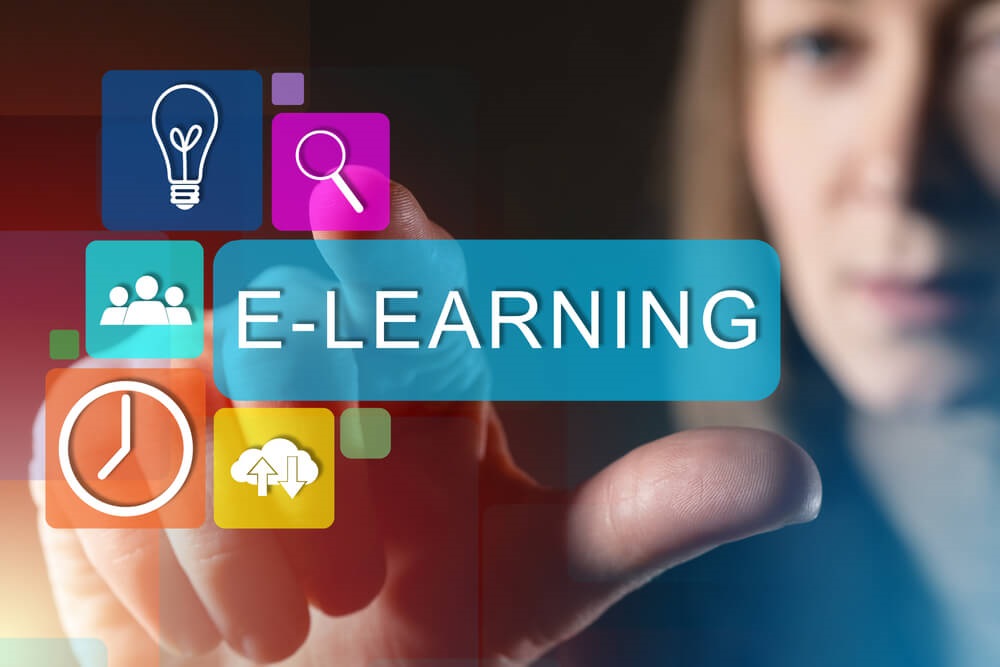 Learners from around the globe prefer to learn sitting at home today. e-learning has seen a whopping rise in the market in recent years. In fact, according to Forbes, the projection of the worldwide e-learning market is worth $325 billion in 2025. It does not include tutoring and writing services like DissertationTeam, and it may increase the whole amount significantly.
Different sectors like business and education have shared benefits of e-learning. It isn't just about the comfort but many other factors.
In the years of the pandemic, it was the e-learning modules that kept learning at pace. Moreover, even in the post-pandemic era, e-learning has not gone out of the scene. From being engaging to the learners to bringing in productivity among the employees, e-learning has been helpful.
Moreover, various statistics and reports show the benefits of e-learning for both business and education.
Learners can read at their pace. According to Papers Owl, this makes e-learning courses 60% rapid than traditional classes.
According to a report from Finances Online, 93% of companies worldwide plan to adopt e-learning for training their employees.
A survey statistic from Statista shows that 36% of college learners find e-learning helpful in managing their course schedules.
However, with the in-exhaustive benefits, there has been a mushroom growth in the e-learning platforms. This blog will take you through a journey on the top ten best e-learning platforms.
The decision for the best platforms is made on the basis of courses the sites offer, their rates, and multiple factors. Let's look at some of the top-rated e-learning platforms.
Top E-learning  Platforms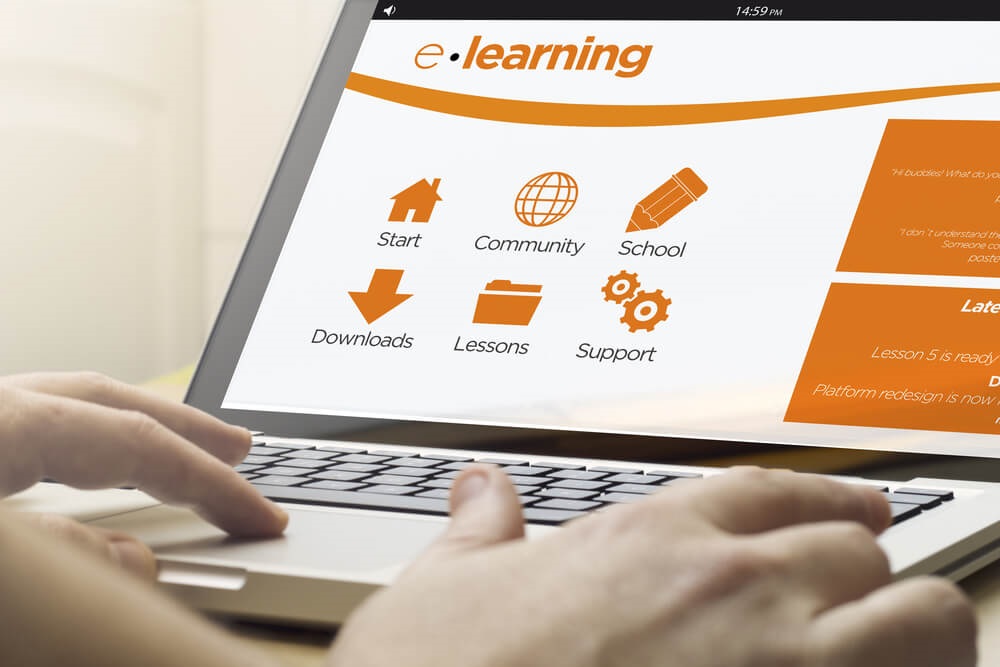 Udemy
According to Skill Scouter, Udemy is the primary platform for e-learning. It specializes in creating educational content. It has a library of over 150,000 courses with quality content. From marketing to business, learners can get access to any classes they want!
The courses at Udemy follow a division of thirteen categories, and they offer it at three levels- beginner, intermediate and advanced.
Pros of Udemy
The courses are available within a range of $9.99 to $199.99, making them accessible for the majority of the population.
Udemy offers courses in multiple languages. Learners can access the system in Russian, Japanese, Spanish, German, and other languages.
Udemy has a refund policy. If the learners aren't satisfied with a course, they get a refund within thirty days.
Learners taking a paid course will be officially given a certificate after its completion.
Udemy offers full-time access to courses learners have purchased.
Teachable
Skill Scouter states that after Udemy, Teachable is the most popular platform for e-learning. It has 20,000 individual courses.
It is one of the most inexpensive options available in the market and is easy to use. Teachable offers four different plans to the learners- free, basic, professional, and business plan. Instant payout and monthly payouts are available on all the plans.
Pros of Teachable
The setup of Teachable is comparatively easy than other e-learning platforms.
Learners can have five user accounts on their pro plan.
Learners can get live zoom courses on their pro plan.
On completion of a course, Teachable offers custom course completion certificates.
Teachable has graded quizzes to help the learners with better engagement and productivity.
LearnWorlds
If creators are looking for the best course creation software for interactive learning, LearnWorlds is the best option. Creators can interact in unique ways with their learners.
The learners can get access to gamification, interactive videos, and quizzes too. LearnWorlds have several other interactive features like tools to build simulators, intelligent sales engines, advanced analytics, and others.
Pros of LearnWorlds
Learners can get access to free courses.
Learners can take notes and highlight crucial points.
LearnWorlds offers the opportunity to create membership sites.
Learners can extract transcripts from the courses.
LearnWorlds have a solid knowledge base and offer round-the-clock support.
Thinkific
If selling and branding courses are what you've been looking for, Thinkific can do the job just right! It is a platform with membership site integration for lessons, email marketing tools, and others.
Pros of Thinkific
It offers a simple and affordable plan to get started.
Thinkific offers customizable course certificates upon completion of a course.
The creators can directly upload videos to the platform.
Even with a bit of knowledge of coding, creators can develop several types of courses in minutes.
The creators can include different types of content like videos, presentations, quizzes, worksheets, surveys, assignments, and others in the range.
Skillshare
As one of the popular e-learning platforms, Skillshare has every right to be placed in the top ten e-learning platforms.
The platform has more than 27,000 classes divided into three categories. It includes- thrives, build and creating.
All the courses have two parts consisting of a video presentation and a class project.
Pros of Skillshare
The platform offers a shared learning experience.
A platform is an excellent place for building channels.
Skillshare ensures to provide feedback that assists the learners in better performance.
With a premium membership, learners can get unlimited access to a plethora of topics.
Skillshare makes sure that it offers high-quality learning materials to the learners.
Coursera
Coursera is an e-learning platform that offers certification programs and university-level courses. The instructors who teach the lessons are from reputed universities like Yale, Stanford, and Princeton.
The platform offers degrees granted by top-class accredited universities. The additional benefit, alongside comfort and convenience, is that it costs much less than traditional classes. An annual plan of Coursera allows the learners unlimited access to over 90% of the courses.
Pros of Coursera
The courses are available in multiple languages. Some languages include Arabic, Korean, French, German, English, Spanish, Vietnamese, Japanese, and many others.
If learners aren't willing to spend money or dont require a certificate, they can take up to 2000 free courses at Coursera.
The courses are available at affordable rates, and the platform enables to download course material when offline.
The platform is highly engaging and provides an opportunity for learners to enhance their productivity.
Ruzuku
Often known as "the ridiculously easy course creator," instructors don't need much technical knowledge to use Ruzuku.
With Ruzuku, content creators can develop a step-by-step online course in minutes. Moreover, the developers can also create course outlines and edit and reorder the steps along with creation. The developers can also launch the system and generate sales in a minimum time.
The platform doesn't charge transaction fees and integrates with payment gateways like Stripe and PayPal to accept payments.
Pros of Ruzuku
The platform offers multiple price points for every course.
It offers a subscription for any course type.
Ruzuku allows learners to post images, PDFs, and videos in their responses.
The platform has a dashboard for the learners that show their activity rates and comment rates with data.
Academy of Mine
One of the top contenders for customized e-learning platforms, Academy of Mine allows users to start their online academy.
Along with setting up the course and launching it, this platform also assists in selling the system. Academy of Mine sells the lessons with the help of marketing tools and analytics dashboards. The platform offers the best personalized courses.
Pros of Academy of Mine
The platform is simple to manage and mostly runs on auto-pilot mode, enabling the staff to handle multiple projects.
Users can load their custom text, class content, and quizzes quickly and fast.
The platform is reliable and responsive to the needs and requirements of the users.
The platform offers the finest customized courses at the best rates.
The learners can register, enroll, and pay directly online. Moreover, the instructors can manually enter the learners as needed.
WizIQ
If you are looking to deliver on-demand and live webinars, WizIQ is the best option. WizIQ is a common name among academic course developers, well-equipped with slides, audio, video, and others.
Developers and instructors can easily create courses and set up virtual classrooms through WizIQ. More than 400,000 instructors have been benefitted from WizIQ and taught over four million learners.
Moreover, WizIQ also provides a plug-in for popular learning management systems like Sakai, Moodle, and others.
Pros of WizIQ
The built-in eCommerce capability of WizIQ enables the users to monetize their services and expand the market reach.
The platform's easy-to-use interface makes the process of setting up courses, facilitating discussions, tracking learners' progress easier.
The live classes feature of WizIQ enables learners to attend their courses at any place and any time! It also supports communication and comes in with audio, video, or live chat.
With WizIQ, learners can record their previous live classes, which they can later review the lessons.
LinkedIn Learning
Serving over 10,000 organizations, including Full Sail University, Patagonia, NBC, Adobe, and USC, LinkedIn Learning is a unique e-learning platform.
The platform covers a wide variety of creative, technology, and business courses. Some of the subjects include web development, software planning, economic and business management.
It offers courses in three different levels- beginner, intermediate and advanced.
LinkedIn Learning offers the learners a one-month free trial subscription. Moreover, if the learners are interested, they can get a single monthly subscription fee that provides access to all the courses.
In addition, learners are also awarded a certificate on the completion of their course.
Pros of LinkedIn Learning
The platform ensures excellent communication with their audience and enables easy transfer and relating of information in each course.
LinkedIn Learning has a wide variety of relevant and new courses that improve the career skill set and marketability of new and potential clients.
Learners don't have to spend many bucks. The platform offers courses at affordable rates.
Additional Information
The platforms mentioned above are by far some of the best. However, this does not negate the possibility of other e-learning platforms. Several platforms like Archy Learning, Podia, Kajabi, LearnDash, edX, Udacity, and others offer excellent e-learning content.
However, the platforms discussed above to fulfill the basic requirements of learners and creators, and they rank among the top.
Wrapping Up
E-learning is one of the trending topics in the world today. Learners from different corners of the world have been greatly benefitted from online learning courses.
One of the best providers of e-learning platform services is Acadecraft! Known as a leading ed-tech company, it adheres to the clients' requirements and ensures effective service delivery.
Along with the comfort of homes, the e-learning courses allow the learners to learn anywhere and anytime! This negates the possibility of any obstacle, even during a world crisis.
Moreover, with the rapid growth in the e-learning market, businesses adhering to e-learning courses have seen a whopping rise in their conversion rates and sales.
Therefore, numerous businesses are opening up possibilities to bring e-learning courses to their shelf. From the above analysis, organizations will not face challenges finding the best platform that suits their needs. Clients can delve in and get more details about any platform they think will suit their needs.
A senior content writer and digital marketing executive, Hope James has served the elearning industry for more than five years. She has been a part of best elearning platforms and has in-depth knowledge about its workings.