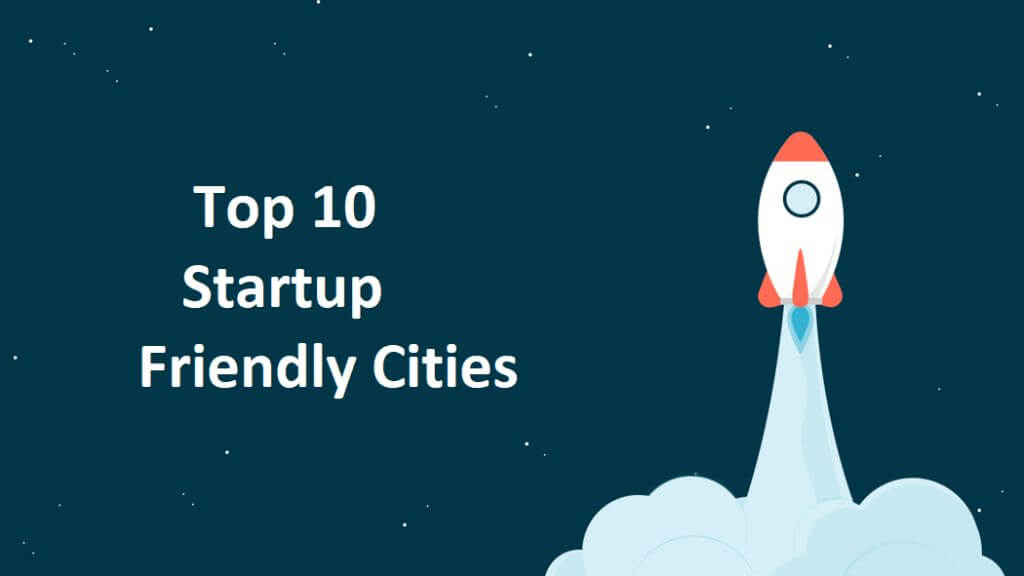 In the US there are more startups today than ever before. Most of them focus on technological advancements in some way. Because Silicon Valley is a paradise for tech startups, more than 50 new tech companies sprout there each week. This puts added pressure on communications providers, like Spectrum service, to cater to customers. The excess demand for communication services has led service providers to invest in creating an advanced infrastructure that can bear the added load.
Do Your Research First
Cities like Silicon Valley are becoming excessively crowded and therefore offer more competition for startups. Other cities are now making themselves startup friendly and marketing themselves as safe havens. Without the swarming competition of Silicon Valley, many startups find it more productive to set up elsewhere. If you are trying to find an ideal location to help nurture your startup, then there are 3 essential factors you need to research on:
Cost of living in the city
Startup Culture of the city
Local culture of the city
Top 10 Cities That Can Help Your Startup Thrive
This blog will aim to give an understanding of some of the cities that are best suited for startups. Location is key for any startup. You need to know if your business will be able to thrive in the environment you select. Make sure you do your research well. Once formed, it might be difficult for you to relocate.
Here are 10 cities you should consider when forming your startup:
Cheyenne, WY
Flagstaff, AZ
Ashland, OR
Gainesville, FL
Chattanooga, TN
Holland, MI
Park City, UT
Boulder, CO
Richmond, VA
Riverside, CA
#1. Cheyenne, WY
If you're a fan of the small-town vibe, Cheyenne has that going for itself. Despite being the city of choice for startups like TimeWalk, it stays true to its nature. With a population of less than 65,000, Cheyenne can save you from the constant strikes of cutthroat competition. The city is home to The Array School of Technology and Design. This means your startup would have fast access to permanent and temporary resources. Hiring tech graduates and interns early in their careers is a customary approach in the tech industry.
#2. Flagstaff, AZ
Flagstaff offers a favorable lifestyle for outdoor enthusiasts. The weather and natural ecosystem allow the city to enjoy being a hub for outdoor activities. The city is the home for many biomedical startups like Symple Surgical. It also offers numerous startup incubators like NACET.
#3. Ashland, OR
Ashland is working to change itself and join the ranks of startup safe havens. Companies like Erndo, Brammo, and MustHaveMenus are already calling it their HQ. Ashland municipality has shown its commitment to growth by investing in a citywide fiber network. It too boasts a wide range of incubators like Mojo Coworking.
#4. Gainesville, FL
Gainesville has a good reputation among startups. The city has an advanced fiber network in place and allows tenants free access to the network. Well, not exactly free; the fees are technically included in the rental contract. Tech companies like MindTree, Feathr, and even GrooveShark were a part of the city.
#5. Chattanooga, TN
Chattanooga boasts an expansive network that is the envy of service providers in the area. The municipal EPB network offers faster connections than alternative service providers can offer. This has allowed the city to enjoy a tech-friendly status and led to an undeniable tech-boom. It is also home to startups like Audience Point, and Skuid.
#6. Holland, MI
Unlike Chattanooga, Holland offers a community-owned fiber network. Fast and economical network speeds along with Holland's growing presence in logistics and services industry made it reach the top spot in WalletHub's "Best Cities to Start a Business" guide. Many tech startups, like Fathom and Orendi Mask, have made Holland their base of operations.
#7. Park City, UT
The mountainous ski-town has been determined to position itself favorably amongst the entrepreneurial circles. The city is the starting place for successful startups like Skullcandy and Loop Messenger. The online marketplace Backcountry.com was also founded in Park City. While the city doesn't have its own network infrastructure, residents have easy access to service providers that can offer gigabit speeds.
#8. Boulder, CO
Boulder is a common place for startups. The city is home to Gitcoin, Product School, Gnip, and Bonusly, to name just a few. Boulder provides a booming ecosystem for startups, including the popular business accelerator program TechStars. The city hosts a strong community of entrepreneurs that could benefit your startup ambitions.
#9. Richmond, VA
Richmond may not be as popular as cities like Boulder, but it has quietly been playing host to many startups. Potential powerhouses like Envera Health, Knox Payments, Grid 20/20, as well as LendUp have all started from the city.
#10. Riverside, CA
Riverside enjoys close proximity to Los Angeles and has become an ideal location for innovative startups. Companies like WAZO and Grow Games Interactive have all found opportunities to grown in the city. Riverside has collaborated with the local business community and the university, to create more opportunities for startups.
Conclusion
Many cities around the country are focusing on providing better opportunities for startups. Tech companies find it more productive to operate away from the pressures of Silicon Valley. Several cities and service providers are trying to improve their services, including spectrum internet availability. Investing in networking infrastructure helps attract more startups to the city. Silicon Valley is not your only option as a startup location. When researching locations, if possible, try to visit some of the cities you are considering.
Venessa Cade is an NYC based writer and contributor for Spectrum Phone. She is a die-hard techie and has helped many online businesses. In free time, she loves to play online games and watching cooking shows nonstop.