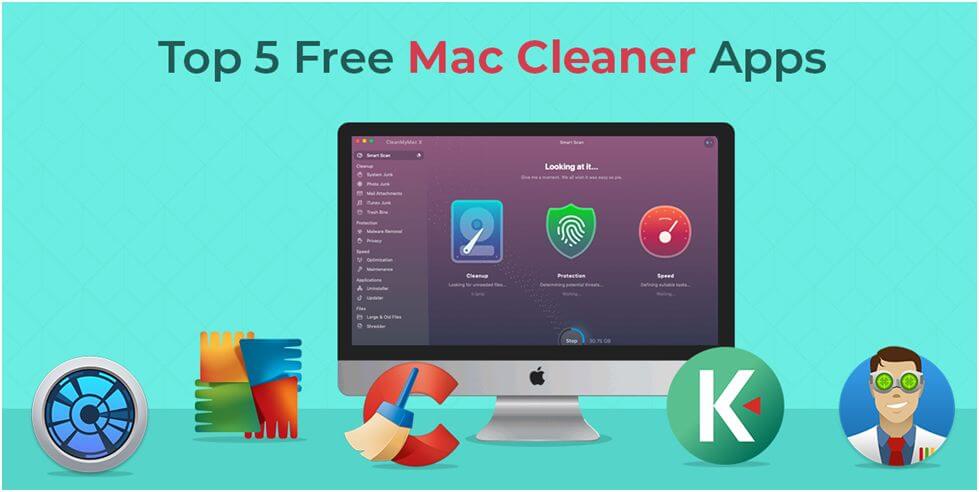 We understand how important and private your Mac device is to you, which is why we have smart-picked every product here to ensure you get only the best for your device. A cleaner app may sound as simple as something that clears cache or unnecessary files but you need one that cleans and protects. We have rated these based on features, reliability, value and customer support, as these are the most important aspects to have a look at while taking your pick.
Top Free Mac Cleaner Apps
6. Good-old AVG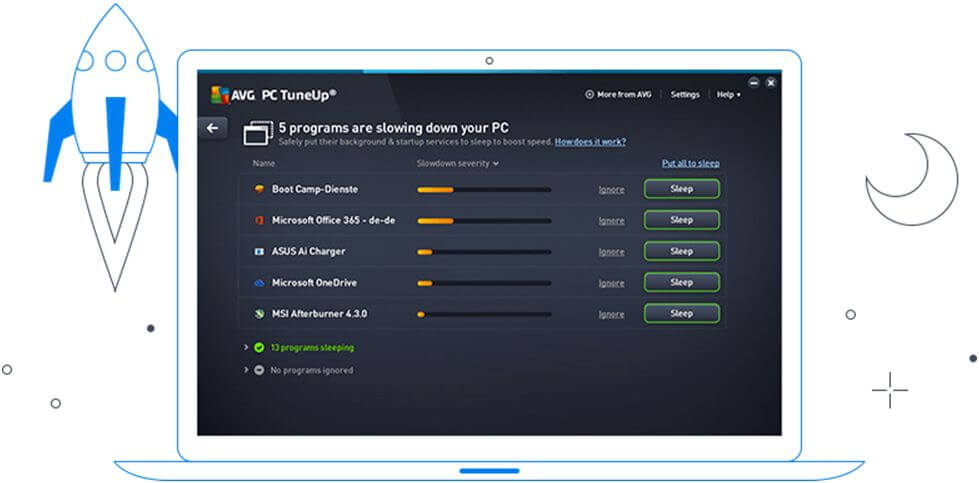 The company was founded back in 1991 and has now been acquired by Avast. They offer features that support Mac and PC. In terms of enhancing the performance of your computer and seeding it up while keeping an eye open for any viral pests, this is a great product.
Overview:
Comes with Speed-Up tools
Has won awards
Has around 25 years of experience in the field
Comes with auto-activated scanning feature
Features:
AVG offers a very inclusive package and offers virus protection, protection for webcam, anti-spam, optimization tools besides the standard cleaner features. AVG is certainly made for those who are regular with their antivirus use and are okay with an expensive product. This company with its age-old experience has a lot to offer through its comprehensive product package. This is the highest expensive product on our list with the best of basic features besides unique ones.
Reliability:
This product is known for its top-notch security. It is very much capable of removing unwanted malware from your device and detect malware and virus. They have previously won awards for their security reasons and features that the company offers with this product.
Value:
The free version is great to use as a cleaner when you download the app but they also offer a wide range of differently priced products. This product is priced above $70, that may be too expensive for some people, but old users swear by this product just because of the security and features it offers. It has two different packages, one for Internet Security and the other offering Ultimate Security. The first package comes at $49.99 and the second one at $69.99.
Customer Support:
As the company has expensive packages for the customers they offer a great 24/7 support system for all related technical issues and virus issues. They also offer support for installation which has enabled them to be one of the best in business for their customer services and support.
Cons:
You'd think that the expensive package offers everything that you need with the Ultimate Security pack but that's not the case. AVG is still lagging in this case. This product doesn't offer cloud storage or VPN even with their $69.99 package. These are only available at an additional cost of $69.99.
5. Kaspersky- Your Friendly Ghost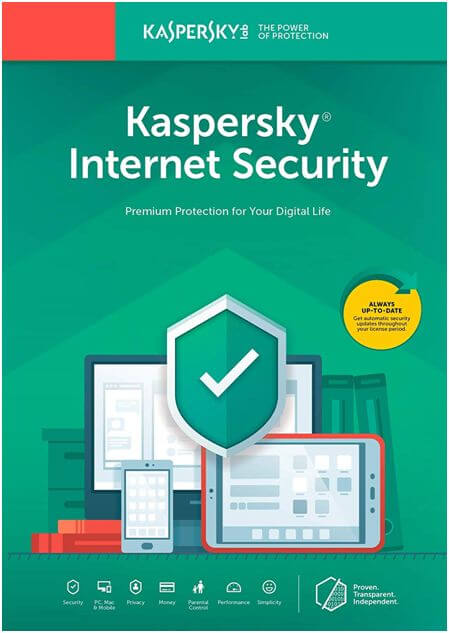 Remember Casper the cute little ghost and his protective nature, Kaspersky, the Russian software is also very protective and user-friendly. It has won multiple awards and has some great perks with several packages.
Overview:
One of the best customer support in the field
Very reliable
Great for business and households
Keeping an eye out for malware for around 20 years
Features:
Kaspersky is compatible with Mac, iOS, PC, and Android. No, it's not meant only for Mac but offers a wide range of services. The very basic version of the product offers overall protection for your system. With Kaspersky, like any other product, the more you increase your budget, the more features you get. If you purchase the product online you can easily access a lot of their features.
Reliability:
As we said, this software is extremely reliable. This product like anything else Russian has been frowned upon for being used by Russian agents to keep eye on people, but the proof of that happening isn't looking any good to back up that claim. That being said this product has been tested multiple times and has received several awards for fairing well in most of them, even at times better than other non-Russian software.
Value:
As a cleaner, it is indeed great for enhancing the speed of your device. Based on different plans and their parameters like type of device, type of use, Kaspersky offers a wide range of plans. Their most popular plans are Kaspersky Cleaner,
Customer Support:
Kaspersky offers great customer support and you can easily have them contact you via email or call. If you opt to go for the free version or the trial version you can access overall cleaner features, with paid packages you get the best of their customer support.
Cons:
This is not entirely free for the antivirus package but their free version for Mac works wonders.
4. MacKeeper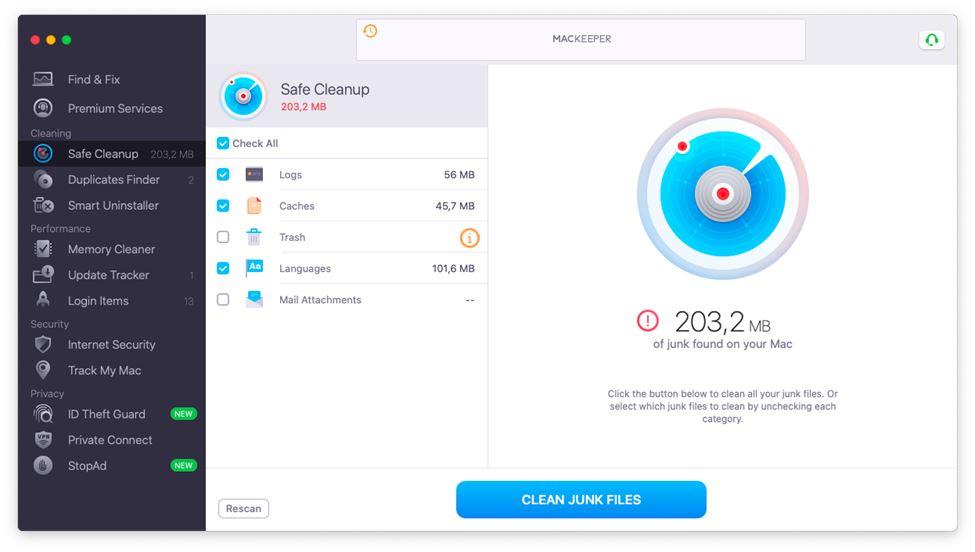 MacKeeper Mac cleaner is an all-in-one utility for macOS. Let's delve deeper into its functionality. Cleaning tools (Safe Cleanup, Duplicates Finder, Smart Uninstaller) work alongside with security (Antivirus, Track My Mac, Adware Cleaner), privacy (Id Theft Guard, StopAd, VPN Private Connect), and optimization (Memory Cleaner, Login items, Update Tracker) tools—all in one app.
Overview:
Offers a universal scan and fix with its Find&Fix feature
Works as effective disk space and RAM cleaner
Covers basic protection and security needs with VPN, antivirus, and adware tools
Available in 18 languages
Features:
Such a number of features may overwhelm a regular user. MacKeeper cleans, protects, and optimizes Macs from different angles. It can be especially useful if you spend a lot of time browsing. Safe Cleanup clears browser cache and Smart Uninstaller deals with unused browser extensions. Real-time protection in Antivirus and Adware Cleaner will notify you in case viruses or other malicious software make an attempt to get into your Mac. Also, StopAd relieves active internet users of annoying ads and trackers trying to spy on each click.
Reliability:
MacKeeper is reliable software with users in more than 250 countries and a 4.8 Trustpilot review. What's more—constant updates, design, and functionality improvements helped it to stay on the digital radar for more than 9 years.
Value:
When it comes to the cleaning—MacKeeper and its advanced Cleaning utilities run a deep scan, so that useless files get no chance to hide and stay on your Mac. The Safe Cleanup feature detects junks (like cache, logs) and even suggests emptying the Trash for you. Another two cleaning tools scan for duplicates (Duplicates Finder), apps and leftovers (Smart Uninstaller), so you could delete those to enjoy extra space.
Customer Support:
MacKeeper offers 24/7 customer support via calls, chats, emails with real agents. Tech support deals with all kinds of software issues that might happen and offer regular maintenance of the device to make sure it runs smoothly with MacKeeper you get.
Cons:
MacKeeper is supported on Mac computers only. The price might be a bit costly and some features might not be needed for a specific user.
3. CCleaner- It's all FREE!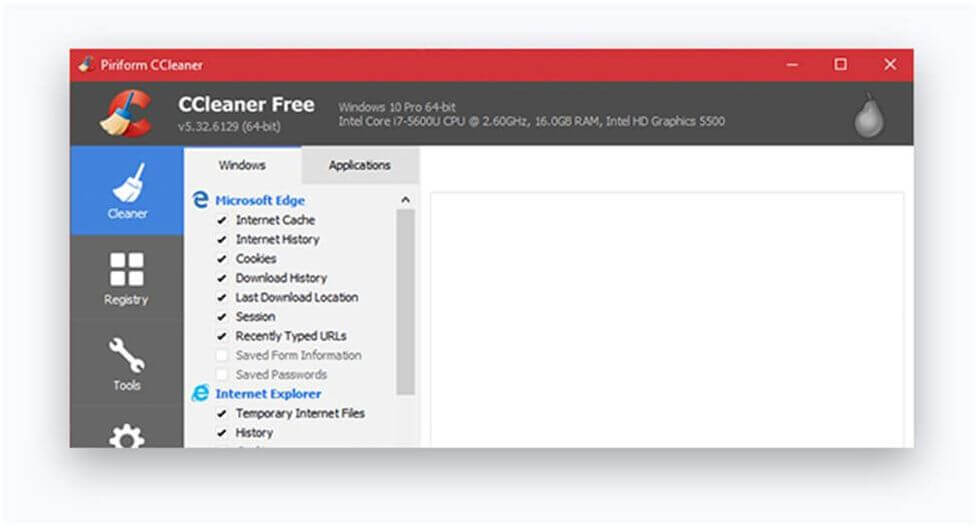 Some of you may already have great ant-virus support and are simply looking for the extra vacuum feature to have more storage. CCleaner is a great option if your device is Mac or PC.
Overview:
Acts as a storage analyzer
Manages App
Monitors your system
RAM booster
Features:
You can tell from the overview that it has everything that you need to have better privacy and offers multiple features that come with a great cleaner app. You can simply install and use without much hassle. It cleans up all junk files, unwanted files and unused information or data that is simply taking up unnecessary storage.
Reliability:
With millions of downloads this app fairs well for all. It has gained its popularity because of the security and specificity that it offers. It is claimed to be the most reliable by many users.
Value:
Did we say it's free? Yes, it's free but the app does come with some in-app purchases.
Customer Support:
This by far in all only cleaner app category is known to have the best customer support. It offers a guided tour if you are a new user and streamlines collection permission.
Cons:
CCleaner takes up some space itself. That's all!
2. Somebody calls the "Disk Doctor" please!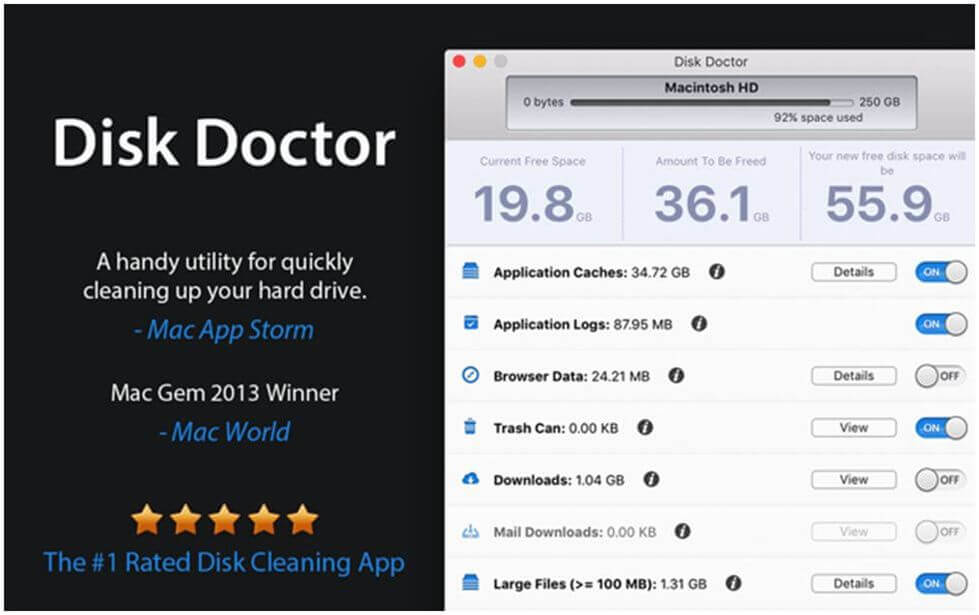 Your urgent cries for help won't come true with your new Mac device in case it slows down if you are already using Disk Doctor. This is a perfect app to have no matter the kind of Mac device you are using.
Overview:
Selectively reviews junk files
Great at detecting unwanted files
Deletes partial downloads
Works on application log too
Features:
Disk Doctor offers tons of features that have some unique ones too. It offers deletion of large files ( larger than 100 MB) quickly, browser data, developer files, old updates and so much more.
Reliability:
An extremely reliable Mac-specific app. It is built to help MacOS devices clean junk out quickly. You can see brilliant reviews on the app from the store and is simply a great option.
Value:
As the free version offers a great set of features with a sleek interface and is worth space it takes up.
Cons:
After using the app, you'd wish that it would do something more like offer better privacy with an attached cost but there is only so much this small app offers.
1. DaisyDisk- Talk about an organized cleaner and here it is!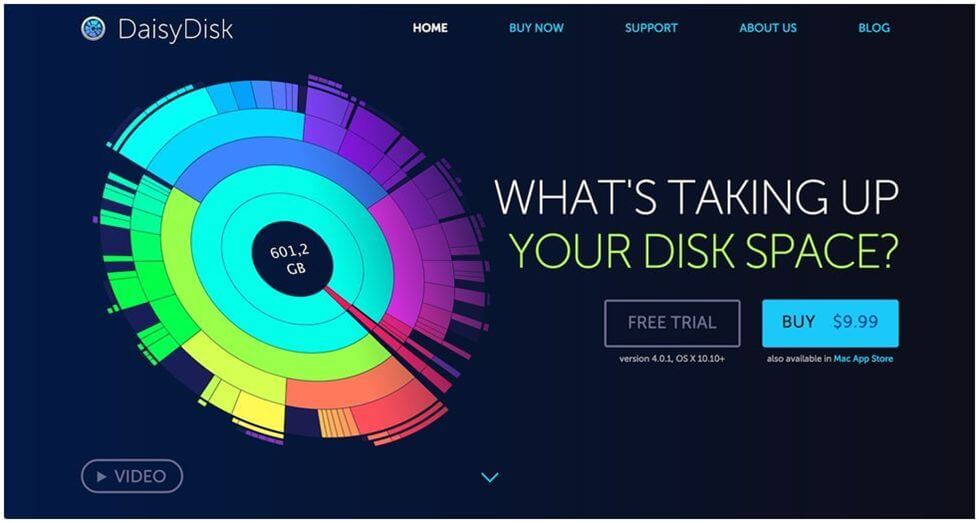 This app is one of the most appreciated apps for Mac. It is specifically designed for MacOS.
Overview:
Interactive Map for navigation
Removes files quickly
Clears "Other Storage" category too
Has an option for adding the app to system preferences
Features:
DaisyDisk offers a unique feature besides the simple cleaner app. It offers a visual representation of the folders on the Mac device which makes deleting files extremely easy.
Reliability:
This app is great for covering all general areas that a cleaner app is supposed to do. It has great reviews in terms of reliability and is widely used by Mac users.
Value:
This app comes with a premium and free version. If you don't want to purchase it that is okay because the house offers many features that are available with the free version.
Customer Support:
The maker of the app claim to offer 24/7 support and that is an outstanding service for the free version. You get treated equally for the free and paid version. This is great for a free app and is one of the best with multiple mentions on international platforms.
Cons:
Some users report having an issue with the reports the app offers.
What's your pick?
Okay, with so many choices, it's easy to have a confused view of which one to choose. Well, it depends on what you are looking for. If it is simply a cleaner app that is small and simple, you can go for DaisyDisk or Disk Doctor. If you are looking for something more with a free version CCleaner is a great option. For those who fancy antivirus protection you can easily go for Kaspersky or AVG.
I am marketing manager at Phoneier. We at Phoneier curate everything around mobile phones and mobile application, it is one place where you will where you can find solutions for every phone problem.