In this modern and virtual era outsourcing is not a new term in the recent world. The last 10yeras it has seen tremendous growth and technological improvement. The trends of the inbound and outbound call center the past few years that have become a billion dollar industry. But, the main issue growing acceptance by different companies to move their virtual call center offshore. The reason for the main cost-effectiveness towards these contact centers industry and associated with virtual call center services.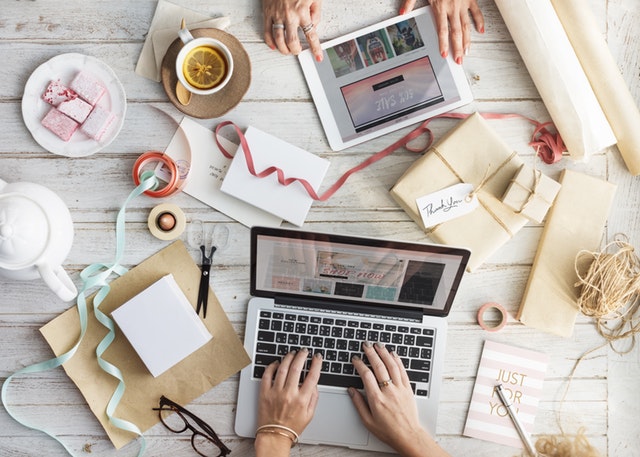 Usually, these virtual call center are cost-effective in term of uses of different technologies, manpower, and other different resources. Increasing in demand of experts or professionals in every facility and business call center require answering quickly. This is all because they have to provide particular service and maintain that standard too.
With some different option worth exploring as virtual office support. Yes, by selecting the software of virtual call center and companies are also able to save money and still offer the professional services to customers that they deserve. With this service, a user can look at the profile of obtainable agents, abilities and wait time needed for every agent. This characteristic allows the user to transfer incoming calls from the customer to the expert call center dialers. The call transfer by the user that depends on the necessity of the clients and also considerable with the automatic waiting period that set by the user. That software also takes in a setting of the priority levels.
VirtualCall Center Services:
Different searches explored the concept of a virtual call center with many benefits over a traditional call center. Today you will look at how you may implement such as better center. That will be the first in a series of cybernetic center requirements. This first requirement to consider for your implementation which is high-speed internet service. This will require for both, voice and your computer data like e-mail, communicating with your colleagues, web browsing, etc. here are many different types of high-speed internet connections; listed below
All of above may suit the requirements of your center, depend on that how many teams you have or simultaneous calls you except at any given time. If the larger deployments, so it will be a higher number of simultaneous calls and that consider a more robust internet connection.
Top Five Benefits Of The Virtual Call Center.
1.     Fast and Easy Deployment
The best virtual contact center does not need any extensive agent training, browsers- based software that can be configured in few clicks. With solutions that already have market traction and its flexibility to meet with different call center needs. Furthermore, the speed of deployment is a massive advantage over on-premise systems. The best method has a modular approach and tiered access, so the user only views the features they need. This also enables maximum productivity.
2.     One Unified Browser-Based Interface
One of the biggest reason for agent inefficiency is switching between systems. The good Cloud based call center softwarelike Coztel gives agents one unified interface with rapid customer's interaction workflows and integrated ordering on the outbound side or escalation on the inbound.
3.     Better Decision Making
With the combination of the real-time monitoring, automated reporting with the ability to instantly alter campaign as well dialer setting that makes management far more useful tools, such as remote listening and lives whisper. On another side the customer interaction side and skill-based routing, timeouts, IVRs, intelligent scripts and ordering logistics tools: it all help to increase every customer contact.
4.     Scale Quickly With Multi-Site and Remote and Seasonal Agents
The virtual call center software is paid for by license. Latest licenses that would be added immediately and your agent pool can be scaled up down as business grows for seasonal adjustments. VoIP technology and internet communications tools like agent's chat now make it possible to integrate with home working agents and create virtual teams.
5.     Advanced Real-Time Call Center Monitoring
Different browser-based cloud contact center software typically provides real-time situational awareness over all your agents and performance metrics ate likely all key benefits of a virtual solution over a legacy hardware-based system.
Know More About The Virtual Call Center And Its Solution:
Not only with the help of contact and virtual call center which you can even reduce the expenditure and the capital investment that is incurred the behind coaching and selecting the staff. You can also trim the workload of your team or employee as result of that you can grow the output and hold your clients for a more extended period and satisfy your customer.
What are the main things that can do with the help of the virtual call center and contact center solution?
Lower telecommunication and governing cost
Multiple sales and its revenue
Boost client's gratification
Raise agent productivity
The central part of the virtual call center solution that, can be set up at any point you want and still you can give full freedom to your sales agent in their work time. The be the most excellent virtual center, it requires the best solution but also need the best amenities in a contact center that can be; computer telephony integration, interactive voice response, VoIP, home agents, quality monitoring, voice mail, web integration, customer database, automatic call distribution.
Conclusion:
Those days have been gone when running a single project or operating a unique business from different geographical locations that were just a myth. With the running stride of incredible technological advancement and employers looking to save their resources. Virtual call center now becomes a widespread phenomenon. Now if you are running such as business where the involvement of customers has a lot to do with success, and the idea of virtual is again going to help you in more than one way.
Abdul has spent his career developing high-performance organizations. He is working as a chief marketing officer for a leading call center software company Coztel. As both a marketing executive, Abdul has created and executed numerous programs that build market awareness, drive lead generation and increase revenue.