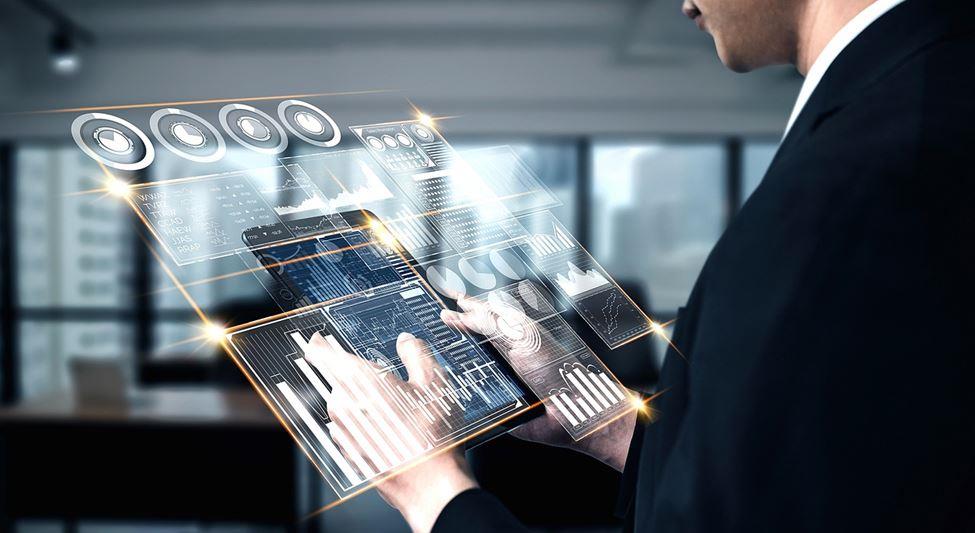 (Source)
To see the trends in business, it is necessary to be aware of the main events occurring in the World, understand how people behave and consume, and know about the recent business developments. Right now there are several macro-trends that influence the market, and are here to stay for the coming years.
You should always be reviewing the way you communicate with your customers and the way you think about your products. At this point, there are some hot topics that businesses try to emphasize: sustainability, quality and science- based decision making, consumer experience, relationship with employees; trendy topics of diversity and inclusion is also an aspect to consider in many countries.
Technology and connectivity have already become essential in our lives, and the market cannot ignore this reality. Therefore, it is important not only to know what is hot right now, but also to keep an eye on what is to come, in order to surprise consumers.
Experiences that unite the physical and the digital, known as 'phygital', are a great attraction to the public. For companies, the trends that are consolidating are telecommuting and business automation.
Implementation of the new business models
Technology and the pandemic have brought new business possibilities for those who want to be entrepreneurs. Among them are subscription services, delivery of everything, services offered 100% online, such as medical appointments and distance therapy, info-products (online courses, e-books, etc.), and products or services related to physical and mental health and environmental awareness.
In recent years, concern about the future of humanity and the planet has spread far and wide. It has become a priority for many companies and governments. For this reason, it is necessary to keep an eye on topics such as circular economy, eco-friendly and renewable energy solutions, and carbon emission reduction.
Focusing on serving the public in a broad way is one of the movements that is making a difference for many consumers when it comes to choosing which brands to relate to. At this point, it is important to consider the particularities and recognize the specific needs of socio-demographic groups that may want your services/products.
Top business areas to consider
Keeping an eye on the main business areas is a chance to get a nice start for your business. If you already have one, you can grow quicker and obtain higher profits sooner if you consider the market changes. Take advantage of the growing number of opportunities in these business areas:
Distance education business
If you are a teacher or a tutor, trying to explain to newbies how to play instruments, speak another language or understand how to make crafts, you can use your knowledge as a foundation for a business idea. You can teach from home with little investment, recording your materials on your phone. You'll have to be sure that the devices you use are always in good shape.
(Source)
People seek online personalities to look up to; viewers are attracted to educational content on Twitter Spaces, YouTube and other platforms nowadays – it is a seemingly evergreen fashion regardless of the usability of the topic. Research your potential audience's needs and interests, and jump on this hype train.
Products for pets
Since this niche is practically welcoming, and the demand, especially in large cities, is enormous, the results of a very insignificant investment can get you far quite quickly – a chance that isn't around in most business areas. Mere months of work can show how high the income can be. For greater profits, consider working with various collars, leashes, and toys.
Manufacturing furniture for pets is a specialization that is especially trendy. A skilled or imaginative craftsman can easily cope with making an aquarium, a house for kittens, etc. Having learned from this, you can move on to making cages for birds, rodents, and aviaries for dogs.
Additionally, don't forget about all the services pets might need – handling, fitness, grooming, training, daycare, even dedicated parties. This market is also brimming with high demand.
E-commerce
How about taking advantage of the success of e-commerce to get your business off the ground? With a small stock of products, you can open an online store on a sales platform and fulfill your customers' orders. There are many different sought-after products that you can offer: household goods, semi-precious stone jewelry, clothing, shoes, etc.
Dropshipping
Speaking of the various categories of online commerce, dropshipping will be among the most popular for those who are going to become Internet entrepreneurs. In the dropshipping model, the entrepreneur does not have to deal with production costs, inventory, and much of the logistics. Instead, those who run these businesses act as intermediaries or resellers. In other words, they create e-commerce, advertise the products, and attract customers.
(Source)
For each sale, the supplier sends the goods to the consumer and charges a commission according to the demand. Thanks to this fairly uncomplicated partnership model, with no inventory and a huge variety of products on offer, dropshipping is expected to become even better known and grow in the coming years.
Delivery
The growth of online sales in recent years has also boosted another sector: logistics. Platforms that connect delivery workers, independent carriers, drivers (Amazon Flex, Dolly, Getaround, etc.) provide very realistic opportunities in this area.
As a subgenre, food delivery thrives right now as well. Many people like to order food through apps (even WhatsApp), especially those who work at home. In this sense, food delivery is a promising market, in which businesses in the area can count on many facilities and delivery app options.
The trend is clear: demand for couriers, online shopping, and food delivery are set to grow more in the future. Naturally, the businesses dedicated to the related logistics will be there to share this wave of growth. Which means, it is a smart choice to join in too and start your own delivery business or invest in an existing one.
Health & fitness apps
The growing concern with health and wellness, additionally stimulated by the pandemic, has boosted the fitness market recently. This trend has also manifested itself in the growing popularity of health and fitness apps. These offer people the ability to monitor their physical activities and performance in exercises such as cycling, walking, running, or swimming.
Cosmetics
Beauty and personal care is a large market – its products are in high demand. In 2023 revenues generated by this market amounted to $571.1 billion, but they are projected to surpass $663 billion in 2027. Which makes this sector very well-suited for creation of an online or a physical store to sell perfumes, soaps, creams, nail polishes, etc. Keep an eye on trends in the industry and offer products that stand out from the competition, if you want to play in this field.
Circular business models
This concept suggests businesses to include reduction of waste, recycling efforts, and lowering the impact human civilization has on the global environment. All companies that utilize this model, have a lot of chances for success, as the ideas of mindful consumption, green economy, and sustainable development now enjoy wide popularity.
Reusing and recycling the materials is a well-known example of this business trend. Thus, in case you can somehow incorporate the use of waste and recycling in your startup idea, you'll find an extra clientele and new sources of income.
Digital consulting
As the digital market grows, the demand for specialized services in the area also increases. Consultancies are ideal for professionals who are experienced in a certain area and have a lot to teach.
Among the possible options for an educated and eloquent beginner are: coaching, mentoring, and speaking (potentially even at various corporate events). There's also certain demand for consultants dealing with corporate products and services.
Blog
Entrenched by now in the marketing traditions, blogs have become indispensable for those willing to have a solid digital presence. This is because they help people and companies to position themselves higher in Google searches and to be found by a larger number of potential clients.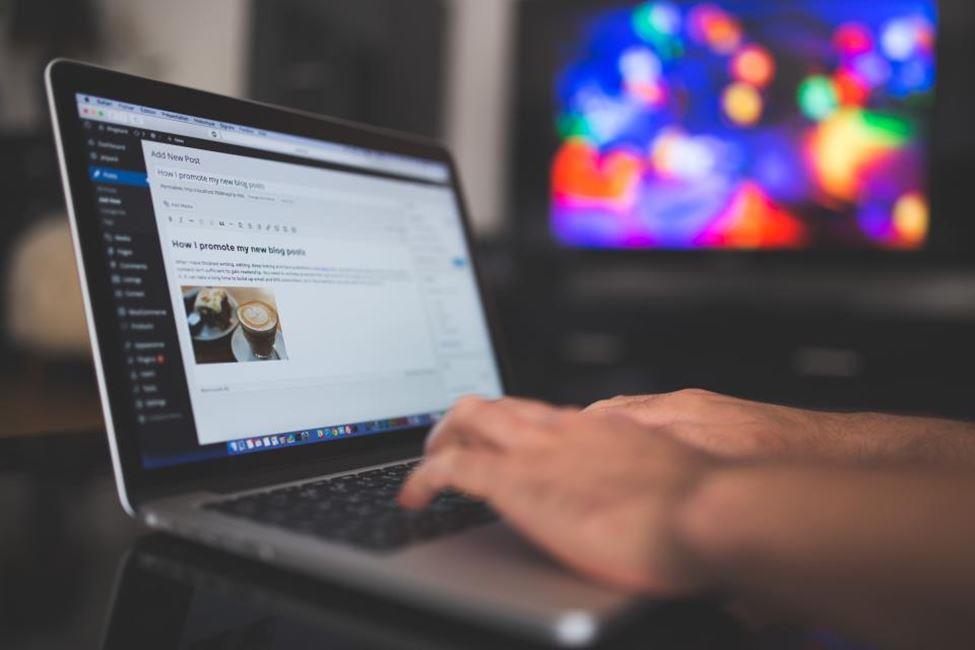 (Source)
At the same time, publications help to inform the audience, to qualify users according to the potential of future purchases, to reinforce the value of the brand, its trustworthiness and position of authority in the area in which it operates. Therefore, both creating your own blog for business purposes and evaluating the possibility of providing services for bloggers are strongly advised.
Affiliate marketing
In affiliate marketing, sales and online advertising are mixed in a separate business category – the entrepreneur promotes the products of a third party on different digital platforms. For each sale through the affiliate channel, a commission is directed to the affiliate.
In addition to traditional merchandise, it is very common for affiliate marketing to target info-products. Let us see how those themselves are a solid trend and a nice opportunity for new entrepreneurs.
Info-products
As the name implies, info-products are digital products. They range from podcasts, e-books, and infographics, to templates, software, and webinars, with many other formats in between.
Even the blog content trends, online courses, and apps mentioned on this list fall into the general category of info-products. Their great advantage is the unlimited sales capacity and the elimination of logistical complications, since delivery takes place right there on the Internet.
In addition, the potential for profits is enormous. After all, there's no need for excessive investments to create them while the value generated for the customer can be very high. Those who wish to get some information, consume exclusive content, or access special digital tools tend to seriously need or crave what they seek.
Electronics and accessories
Another idea for those who want to open their own business in the coming years is dealing with electronic products and accessories for computers and laptops. With the popularization of remote work, people ended up being connected to the Internet even more, which would otherwise seem impossible. This makes everyone look for high quality smartphones, tablets, headsets, phone holders, laptops, and computer-related items for a better experience in their day-to-day life. Take advantage of that and sell products that make the lives of your future customers better.
Conclusion
This guidance will help you orient much better in the business world of 2023. And, as the listed hints and tips mark some existing trends, you will be able to use it in the near future as well. Remember: the one succeeds who tries, and nowhere is it more true than in entrepreneurship.
Whatever your goal in business, or your reason for going into it, you should follow the data, stick to common sense and believe in yourself. These tips will always be helpful.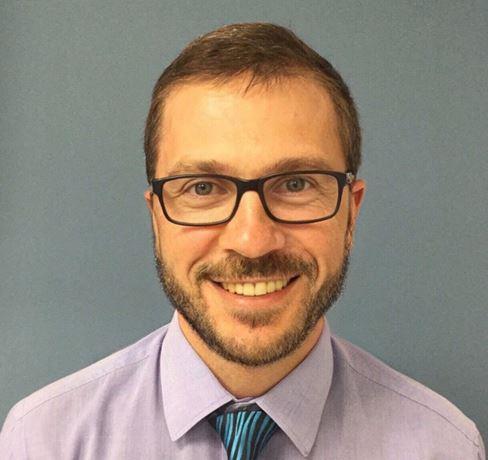 Vitalii Nedzelenko is a marketing manager at Good Zone Service & Repairs, a Brooklyn based store specialized in repairing Apple devices. He is passionate about technology, gadgets, and digital marketing.