Over the last decade, the term digital marketing has gained much prominence, thanks to the ever-evolving technology behind it. With most of the companies converting into the digital world, the use of digital marketing to gain leads has never been this much in demand.
When it comes to business nature, growth does not happen naturally. Startup companies need to focus heavily on marketing strategies that are more effective because once you fail to get it right the first and second time, the chances of success significantly shrink. In the internet circles, growth is obtained via a constant flow of web traffic, which translates to more readers that get converted to more subscribers, leading to more sales.
With that said, in this ultimate guide to digital marketing suitable for both beginners to average and advanced digital marketers, you can learn new techniques as well as sharpen existing ones. This article contains insights and models for entrepreneurs, marketing experts, trainees, as well as any other individuals looking to sharpen their skills and become enlightened with the current digital marketing trends.
What Is Digital Marketing?
Digital marketing is the promotion of products and services using digital technologies which include the use of social media platforms and email marketing. As a beginner, the whole concept of digital marketing may feel overwhelming at first. However, you mustn't worry much because digital marketing is not far from traditional marketing. Using both marketing models, the business seeks to establish relationships that are mutually beneficial to candidates, leads, as well as clients.
Take for instance the last significant service or product you purchased. Regardless of what it was, a car, home, furniture, or getting your roof fixed, you most likely started with surfing the internet to find the best and most reputable options. To come up with a decision, you incorporated reviews that you read, consultation received from family members and colleagues, as well as the information obtained during your online research. Therefore, it's safe to say that most people's buying decisions begin online.
Taking all facts into consideration, an online presence is a necessity notwithstanding what you sell. Moreover, having a steady digital presence can assist in various means:
Creating awareness as well as engagement becomes facile before and after-sales.
Transform potential customers into buyers; then buyers into rabid followers.
Take advantage of social sharing techniques.
The hard truth is that digital marketing is a volatile industry that can define a tool as the best this week, and worst the next. The fact is that in this modern era, digital marketing is more about marketing than the digital aspect. This article's objective is to underline any confusion surrounding the effective techniques as well as ways you can implement them to lead your business to success. Moreover, the article will address the fundamentals that will deliver a solid guideline for the growth of your business. With this guideline, you get the main disciplines related to digital marketing necessary for the growth of your business now, tomorrow, as well as in years to come.
How Does Digital Marketing Work?
Everything has a beginning; digital marketing is no exception to that. It borders the relationship between the business and its potential clients, an attempt to transform them into returning customers. To become a new client, each prospect must take this journey; converting from being a stranger to a loyal client.
The key to digital marketing is in setting up your business presence in all the places where your potential clients hang out. Then utilize various digital platforms to stay connected with them via a host of means such as:
Content – to keep your audience updated with news related to the industry, issues they are encountering, as well as the solutions to solving them
Social media – to share the content and effectively communicate with the audience
SEO – to optimize your content so that it can show up as search results to relevant people
Advertisement – to reel in paid traffic to your web page to showcase your services or products to more people
Email marketing – to obtain feedback as well as follow-ups with the prospects to ensure they continue receiving solutions they might need
When these multitudes are put together, you get an effective, efficient, as well as an easy-to-operate well-oiled digital marketing strategy. Even though coming up with such a strategy may seem threatening, it's a matter of learning and taking everything one step at a time. And, for that reason, this guide is designed to help you understand the concept behind digital marketing and how you can refine your strategy.
Although digital marketing is similar to traditional marketing, it does take a different route when it comes to the implementation of techniques. For starters, digital marketing is set to meet a modern consumer's needs, which covers the fast delivery of services, as well as a convenient means of verifying a brand. Therefore, online presence becomes a key factor in the success of your business.
A Guide to Digital Marketing
There is no magic when it comes to digital marketing nor should you be a tech guru to get it right. Regardless of whether or not you are offering product or service, as long as the market longs for it, digital marketing can bring you success if applied properly. Moreover, by applying the strategies mentioned in this guide, the chances of success increase. This guide is not meant to hype a certain type of strategy which will later be considered dead by most marketing gurus. Rather, it focuses on the fundamentals designed to give enough leeway to pave your way to success. The idea is not to hold your hand all the way, but to provide you with the relevant information you need to do everything yourself.
Before we go deep into digital marketing techniques, let's first look at the common mistakes made by people.
A product or service doesn't sell itself
This is a common mistake done by many when it comes to digital marketing. No matter how good your product or service is, it can't sell itself. People think that because they are good at something, it will naturally spread. However, the sad truth is that it doesn't work like that. Your material needs to be promoted by presenting it to the relevant audience.
Falling for the Marketing Tactical Hell
'Hop-on, or miss it forever', 'It only comes once, you better grab while it lasts', 'The next big thing', 'Get on board, or be left behind'. These are the lines you come across online posted by the so-called marketing gurus. Every corner you turn to online, there is that "marketing guru" telling that his strategy is the ONLY way to success. In essence, the chances of getting vacuumed into the vortex of digital marketing that consists of SEO, PPC, Affiliates, and many more, are high. Many experts want you to believe they have it all figured out. Therefore, without a guideline, you end up making a common mistake of trying out one of the too many traffic strategies leading to time and financial losses.
With that sad reality in plain sight, it takes a few essential strategies to turn a small blog into a revenue-generating platform. How so, you may ask. Well, this guide is about to give you full insight into how you can effectively implement digital marketing strategies for your business.
Craft a Content Marketing Strategy
Your content marketing is something that needs to be done right for it to yield positive results. The main goal of your content is to charm prospects as well as compel them via a marketing conduit to propel sales and business growth.
This can be achieved by pulling out content marketing from the blog. How? To begin with, content marketing is not effective when limited to blogging as it entails more than that. It is a full-conduit technique which can present important details at every stage of your digital marketing campaign. In other words, content marketing is included in almost every step that you take when implementing digital marketing strategies. Thus, you shouldn't cramp it into a blog article as it only prevents its full-scale capability.
There are three conversion channels which consist of Awareness, Evaluation, and Conversion. When creating content, it must be of satisfaction to prospects in all of these 3 stages of conversion channels.
Create a Digital Advertising Outline
Traffic is the main pill to success as far as digital marketing goes. Actually, without traffic, there is no purpose for digital marketing. By mastering traffic acquisition, you're setting a strong foundation for greater sales as well as business growth. Don't forget that when it comes to digital marketing, there is more than meets the eye. Placing an advert and then waiting for results isn't just enough even though it will generate some leads. You must have a strategy that will function as a guideline to differentiate losses from gains. Surely, not every campaign you throw out there will come out on top!
Develop a Social Media Plan
Establishing an online presence is not about actively posting on social platforms such as Twitter, Facebook, Instagram, or YouTube. It's about knowing the hangout spot of your audience to effectively engage with them, establish long-term relationships, as well as present attractive offers to your followers.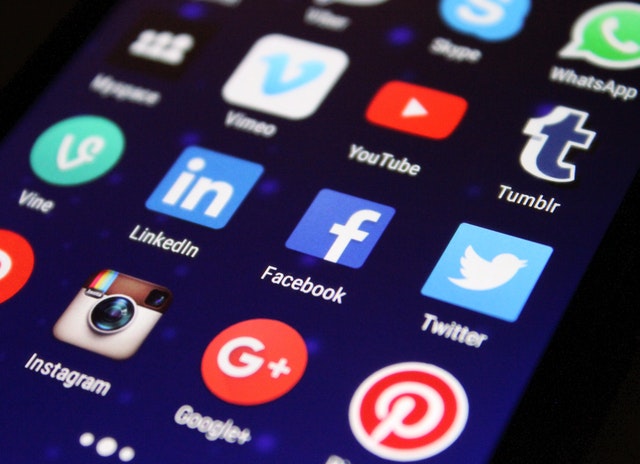 If you thought social media is overrated, think twice. Did you know that over 75% of US citizens are on Facebook? Moreover, half of that population relies on social media to stay updated with current news. Although social media's surreal is all about likes, the end goal of being actively present is to obtain more sales.
Best Practices for Email Marketing
Even though most 'internet geniuses' confirmed that the use of emails within the business sector is dead, the channel is still alive and kicking. By implementing it to your digital marketing strategy, it can help you witness your business grow exponentially. As of 2016, an email could still convey a vigorous ROI as well as present strong value to markers. The 122% ROI median proves to be higher than other marketing funnels. The door to obtaining an impressive ROI is to master the skeleton which consists of:
Delivering your emails to the right audience
Making sure your emails are read
Spawn engagement to convince prospects into taking action
Automate the whole process
Design a Search Marketing Plan
Search marketing has evolved over the years, paving more better options than before. In the present era, SEO can promote web traffic as well as boost visitor's trust while backing other marketing practices.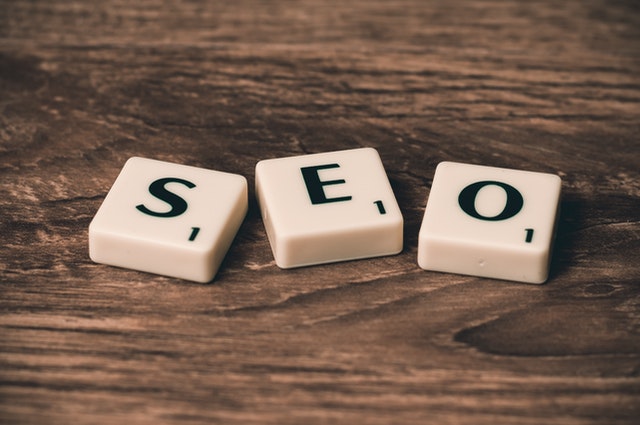 Periodically, Google introduces new algorithms related to search engine optimization. This makes it hard for search marketers who are employing techniques meant to 'play the system' as they constantly lose rankings amid the implementation of the updated algorithm by Google.
However, by utilizing white hat strategies, you give your business a long-term plan for growth that can easily adapt to any updates put in play. A foundation strategy focuses on your audience, which is what SEO marketing is built on.
Implement Web Analytics to Your Digital Marketing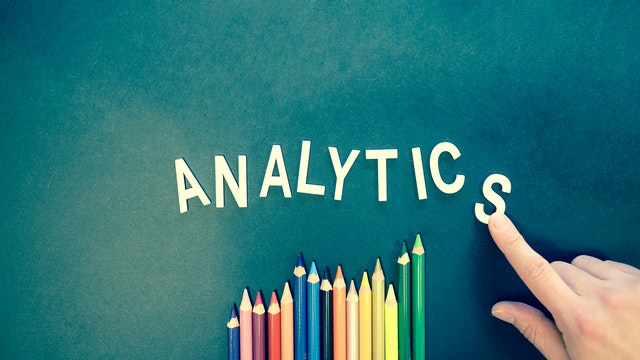 Dealing with numbers is not for everyone. And if you're one of those, worry not as Web Analytics presents a strong solution to assist you to comprehend what's in motion, what's not working, and the step to take next.
The way to go about this is not about having to deal with numbers, but simply initiate relevant questions such as:
What causes your traffic not to convert?
Are you presenting relevant or quality content that addresses the need of the audience?
Which pages have the potential to deliver leads and sales?
What software do you need to implement to boost your business from a marketing perspective?
Once you figure out answers to these questions, you may then apply the following principles:
Utilize the questions as guidelines to develop a strong strategy.
Give context to items that are difficult to measure.
Drive Growth through Harboring Conversion Rate
This may sound complex at first, but it doesn't mean it is. Conversion rate optimization (CRO) simply refers to a methodology that can be utilized by anyone to convert prospects (traffic) into leads as well as clients. CRO is a complete cycle of 8 stages that when implemented properly, can boost your digital marketing campaign. The stages consist of:
Identifying goals – precise goals help optimize strategy
Gathering data – obtained data is key before setting expectations
Analyzing obtained data – this helps to optimize relevant campaigns
Creating a hypothesis – this is a stage that initiates optimization as it helps understand the points that need to be improved
Designing variants – using the created hypothesis, you develop a hypothesis for testing
Tech implementation – add the relevant testing technology to effectively implement dynamics
Testing the variants – initiate the testing phase to ensure that the results are statistically relevant
Analyzing outcome – check if the results meet the set goals before approving
As a Journalist by profession, Jessica Bullet has extensive experience in writing about various topics under the sun, including technology, gadgets, travel, social media, and digital marketing. If she's not writing articles for Software Tested, she's either watching her favorite TV series or playing video games.