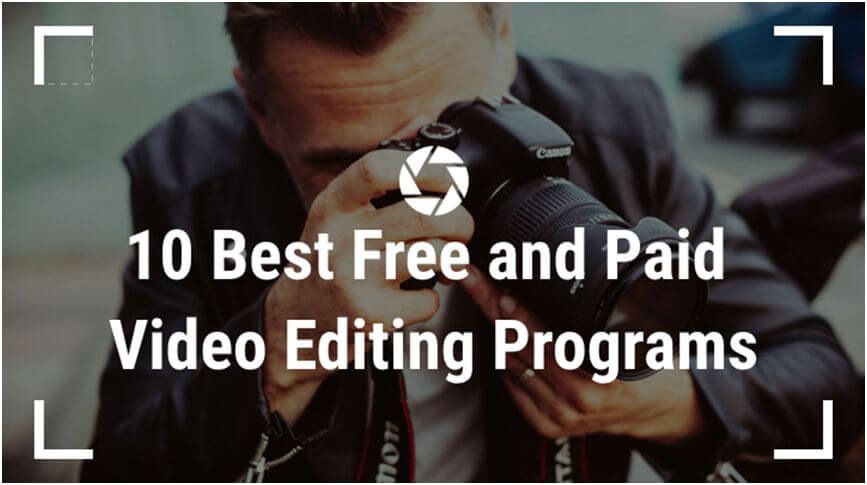 Knowing how to create and edit simple videos for your company on the Internet is an important aspect for your online marketing, especially for the process of creating quality content.
The video sells. At this moment, it is the digital marketing element or action that generates the most engagement among users and one of the contents that most people consume.
Therefore, to begin with, it is important to know that there are numerous free and paid video editing programs that can help you improve your relationship with your community and generate more qualified leads.
Today I want to leave you a post in which I will present you with a list of free and paid video editors that will help you in your online marketing. See what your needs are, adapt to your budget, choose the one you like the most, and work.
Video marketing is one of the online marketing channels that generatethe most engagement and convert the most. Therefore, having free video editing programs will help you create videos that impact your users and allow you to convert them into customers.
How to create online videos?
Have you already decided to start but still do not know how to create online videos?
Do not worry, here are some steps that will surely help you when it comes to doing it:
First, the organization is very important. To be able to make the video based on an idea you have, it is necessary to make a draft of how you want the video to be.
Second, you must collect all the content you want to include in the video (images, clips, audio, phrases, slogans, etc.)
Third, once you have the material (the recorded video), you must edit it with one of the programs of which I speak in this post.
The last step to create the online video will be to upload it to the platform that you have decided. And from here spread it, either on your website, in your post, in campaigns to launch a product, in advertising campaigns, etc.
What you have to be clear is that to a large extent, having good programs to edit videos will help you significantly in your online marketing strategy.
So without further delay, I want to show you the list of best video editors that I think can help you at this time.
At this point, I want to divide this list between free video editing programs and paid video editors so that you can see features of each of them.
Free video editing programs
If in your situation you do not have a budget or you just do not need very professional results, probably your choice is to look for a cost 0.
In this case, the best free video editors that I can show you are:
1. FlexClip
If what you need is a free video editor the FlexClip will be your best option because it is easy to use, it is quite complete, and you can edit videos quickly.
The positive point of using this program is that you will not need to download and install any other programs. FlexClip is a browser-based tool that works in your browser. There are millions of stock media choices and many powerful editing tools available for free. You can add clips, images, logos, titles, and voiceovers to create your video with a customized style.
The disadvantage is that the FlexClip video maker is lack of some effects and transitions, so you'll have to be clear about your real needs before you start.
2. iMovie
If you are looking for a video editing program for Mac and do not need very advanced options, this can be a good video editing program for you.
The good thing about this program is that you will learn to use it very fast because it is very intuitive and you can also work with 4K, a feature that is not usually present in free video editing programs.
3. Videolan
If what you are looking for is a program to edit free videos, but with more advanced options, this is a good choice. It is also compatible with different operating systems and accepts both input and output formats.
4. VSDC Free Video Editor
This free video editor is used to edit video files of different complexity and incorporates some visual and audio effects.
This video editor offers a wide functionality combined with a simple and intuitive interface, which allows you to create videos with little effort.
5. InVideo 
InVideo is online video editor software that has seamless inventive video creation services. It helps marketers, entrepreneurs, agencies, alternative tiny businesses to make professional-looking videos with ease. InVideo works with associate intention to form video creation in a simple and frictionless method.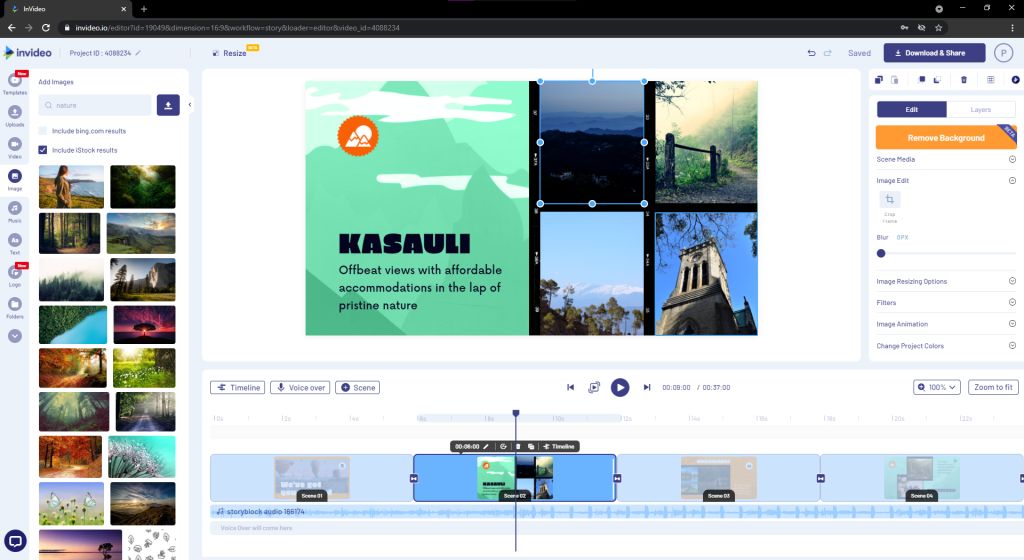 It is the world's easiest video creation platform that'll enable you to turn your ideas into gold-standard videos in mins, even if you've never edited a video before for less than $10/month. We have 4000+ fully customizable templates covering every major use-case or industry + pre-built elements in our asset library such as CTAs, stickers, and overlays + an in-built library of 3M+ stock images, video clips, and music to make sure your videos look out of this world.
It also offers an associate automatic text-to-video feature that you will use to make videos for your articles and diary posts or tell a story through your content.
6. Powtoon
The best function of this video editing program is to create animated videos of different types with animations, titles, or drawings that tell what you want to communicate in the video.
In addition, thanks to the guide that provides you throughout the process, you will find it easy to use.
Paid video editing programs
If your needs are higher and what you are looking for is professional video editing, the best option is to decide to buy a video editor with better features, such as:
7. Vegas Pro
Vegas Pro is one of the paid video editing programs that is only available for Windows.
Some of its functions are 4K compatibility, capturing images, compatible with different formats,and the possibility of an advanced audio edition.
Also, if you think the Pro version is too professional or you're out of budget, you can start with the simplest version.
8. Final Cut Pro
This is a program to edit videos for Mac only.
It is the most advanced and professional video editing program by Apple, and some of its advantages are the possibility of multi-camera editing, the organization and management of content, and the multi-channel audio edition.
9. Adobe Premiere Pro
This program will be easy to use if you already know other Adobe programs and will allow you to achieve a very professional result in your videos.
The payment for this program is monthly. You can pay only the video editing program or get the whole CC suite.
10. VideoStudio Pro
If you are interested in having a large number of effects and functions, this is one of the best options among the programs to edit videos.
It also offers the possibility of capturing the computer screen in the video, which can be very useful if what you want to record is a tutorial.
11. Pinnacle Studio
If this is the first time that you face the situation of editing a video, do not worry. Pinnacle Studio is a complete and intuitive program that will help you in this task.
The positive point of this program is the large number of templates and effects it offers. However, a negative aspect to highlight is the low efficiency of customer service.
Now that you know how to create videos and how to optimize them with professional video editors, you have no excuse for not going ahead and incorporating high-quality video content.
Chris Mcdonald has been the lead news writer at complete connection. His passion for helping people in all aspects of online marketing flows through in the expert industry coverage he provides. Chris is also an author of tech blog Area19delegate. He likes spending his time with family, studying martial arts and plucking fat bass guitar strings.