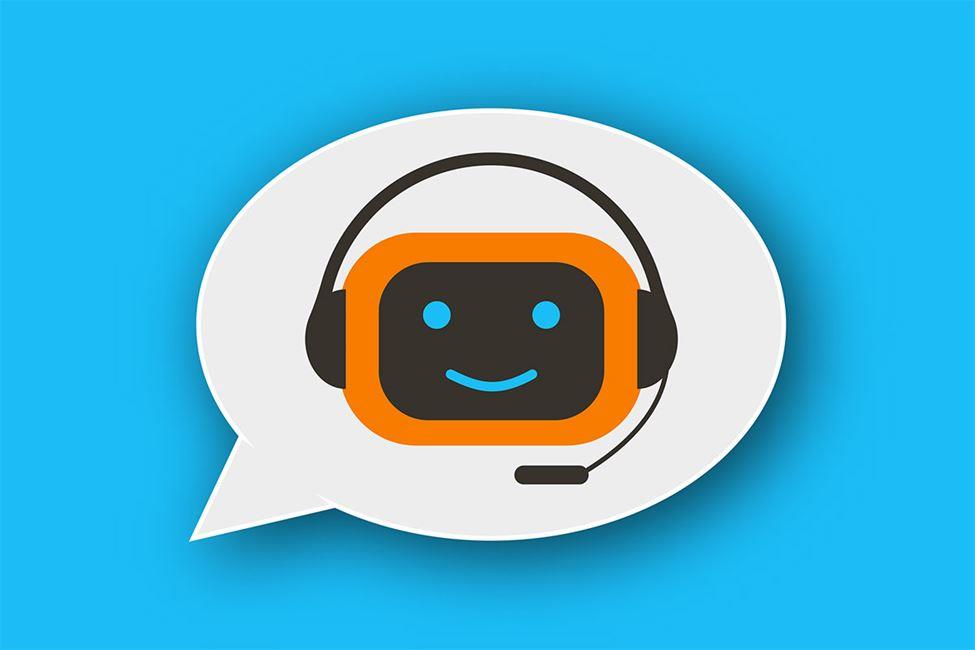 With the ecommerce industry growing at an exponential rate, there is only one option for the business owners, i.e. to implement some automation in their operation-flow. In order to cater to the growing consumer base, it is only right that artificial intelligence be integrated along with your ecommerce website to provide a much efficient customer service.
Chatbots are one such AI program that helps in automated personalized customer interactions based on a set of predefined conditions, triggers, and/or events. It is the precise concoction of Machine Learning (ML), Natural Language Processing (NLP), and even dynamic operations to ensure utmost efficacy. In this article let's see the impact of these ecommerce chatbots on the ecommerce industry.
To name a few advantages of chatbots in ecommerce industry-
1) Personalized user experience
2) Immediate response to user queries
3) Saves time and money for both consumer and business personals
4) Collates data and helps in effective user-experience by loading the desirable content
5) They can be adapted to various mediums like SMS, live chat, or even social media and many more.
About 74% of consumers say they use conversational assistants to research or buy products and services. So you can only imagine the increase in the conversion rate if the responses are instantaneous and accurate. In Fact – other stats says that by 2023, chatbots are projected to drive ecommerce transactions worth $122bn. Thus, it's understandable that chatbots are going to be the future of consumer experience processes. And also, chatbots are not just specific to one particular genre of ecommerce. It can be used across any kind of product ranging from fashion to food.
Here are a few such ecommerce businesses that have successfully implemented and are reaping great results through these ecommerce chatbots.
1) Pizza Hut: The first food chain to have opened their online store even before Amazon, pizza hut has become a pioneer in their field. Using chatbots have only increased their customer experience and hence their business. Their chatbot is no less than a personal customer care professional.
You can order your favorite pizza by chatting over social media platforms such as Facebook and Twitter. You can save your favorite pizza, get information on their latest editions, get suitable answers through an already stored database, place orders in just a click; you can also modify your toppings on your pizza and many more.
2) Aerie: US based clothing and lingerie brand has also tasted success through the usage of chatbots. Yet another early user of the kik bot tool, this brand offers all the features like, analyzing preferences, recommending the best options, timely updates, tracking system, immediate billing process, and many more. The experience has been described to be extremely beneficial that if a person buys directly by visiting a store they end up with a lot less than compared to online shopping. The most significant feature is their – "This or That" option. Based on your initial details, the bots will start suggesting two alternatives for every query of yours till you find a product that satisfies you completely.
3) H&M: People who love clothes and accessories cannot miss H&M. With Kik being their messenger bot, they have tremendously improved their customer care services with timely analytics and personalized touch. Using imaging options, H&M has devised a very interactive experience where it starts from analyzing your preferences. Based on your answers, they filter out what you might like and display those options to you. This not only helps in reducing your search time, but also votes for the best outfit ensemble. Thus you are also prone to other's outlook on fashion as well.
4) 1-800-Flowers: A great example where legacy businesses, by adapting to newer technologies can benefit both worlds. This bot helps the user to choose and send gifts and flowers to the ones they care about. Just like how they operated over the phone, they have transferred the same onto the online platform. In addition to helping users with their gifts they are also built to provide suggestions based on the occasions and also take payments, update the shipping and delivery details promptly.
5) Burberry: Though this British clothing brand is more than a century old, they have always been up-to-date with what's technology. They implemented chatbots in their website way back in 2016 just as a tool to view the behind the scenes of the September'16 fashion week. It then slowly has induced gifting options and live telecast of the run-way shows. From then on, it has evolved from being just a video streamer to now being able to answer customer related queries and seamlessly help browse their collections.
6) Trim: Launching its chatbot via SMS, Trim- a financial management startup is a great example of how one can use technology to provide similar customer experience by saving an incredible amount of time and money at both ends. They now use Facebook bots that help them in achieving better ROIs. From scanning your bills, renewing subscriptions to renegotiating monthly bills. Saving money being their main motto, Trim has since grown their customer base and increased their retention rate by double.
7) SnapTravel: A travel website that strives to provide consumer experiences just the way a human assistance would provide. By entering your dates of travel, budget and destination, the snapbot then deduces your search criteria's and provides you with appropriate deals and the listing of hotels in the destination of your choice. You can even confirm and book your stay through this bot. In case you need some real agent's assistant they also have them on standby to make your travel journey as smooth as possible.
8) Sephora: Internationally known cosmetic brand, Sephora has now become an example for all those who are looking for some successful brands to have integrated chatbot in their workflow. Every search page results have this as one among their successful chatbot users. What makes their experience so great?
The chatbot used by them is not only limited to kik bots, but they have now expanded to another chatbot on Facebook, namely Sephora Virtual Artist. In addition to already being a virtual sales executive with functionalities like – browsing products, giving customized beauty tips, personalized product recommendations, etc. it has now also started implementing – trying on different makeup products virtually on your face using a selfie so that it will give you a better idea on how that product might suit you or not.
9) Spring Bot: Another successful fashion brand using chatbots to engage their customers and increase their retain ability. They are one of the firsts to launch Facebook messenger. This chatbot is so designed to start off by asking you a few basic questions in order to understand your preferences and choices. They are so advanced that you can straight away make purchases through the bot and the bot will provide you with the respective receipts and information regarding shipping and delivery statuses.
10) eBay: Last but not the least, one of the leading global ecommerce giants eBay also makes use of chatbots to ensure their tremendous customer base is satisfied to the fullest. This list of successful ecommerce brands will definitely not be complete without a mention of eBay. They started off using Facebook messenger to notify the bidders 15 minutes prior to the ending of an auction session. But now they have grown so much that they are offering it to others helping them find items at the price they want.
As you can see, from small brands to internationally acclaimed ones, legacy brands to new ones all are using chatbots in order to increase the efficiency of their multi-vendor marketplace platforms. This is just the beginning. However you should also understand that, implementing chatbots doesn't necessarily mean profits all the time. These are very tricky little programs to deal with. If not properly executed they will end up resulting in poor customer experience and hence a considerable decrease in your conversion rate. But if used in the right way, as per a few business executives, chatbots speed up customer response time by an average of 3X. You can only imagine what impact this will have on your ecommerce website.
If you need any assistance in this field you can always reach out to us. We are always open to your queries.