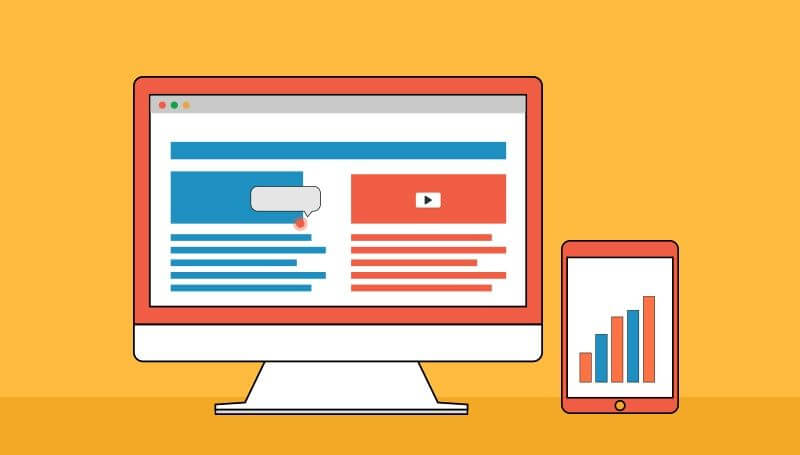 Growth hacking is all about optimization and lead generation for your business website. Many new businesses depend on growth hacking to achieve rapid growth of their business.
Growth hacking usually helps to reduce the cost which each customer pay to acquire something from your company. And at the end, you benefit from the long term sustainability.
It is said that customer retention is cheaper than customer acquisition.
So growth hacking is the best marketing tools that can happen to any starter in any business environment. We have a lot of growth hacking tools that one can use to expand his new business faster and in a crazy manner.
Is your business new to the market? Or are you experiencing some difficulties in trying to penetrate the very competitive market? Then you don't have to worry anymore, here are the ten tools for Growth Hacking you'll want to use to help grow your venture effectively.
Qualaroo
Qualaroo is the easiest and efficient tool used in growth hacking; it makes it possible for one to survey various websites to collect some useful qualitative information vital to your business. It makes it possible for you to have a deeper understanding of what your clients want from your website, their requirements, and interests.
You get the insight into the needs of your customers. This helps you to re-strategize your business model to meet their needs. You can also grow your influence in the market by instantly engaging with them.
Crazy Egg
This is another vital growth hacking tool that you will need to have. It helps one to know the position that is mostly clicked by your clients. It will help you to discover the new trend or pattern of needs of your customers by monitoring their set and sequence of browsing on your website.
The crazy egg will also be in a position to show you how far your customers scroll your website and at which stage do most of them abandon the page and the various traffic sources access your site.
You can learn all these essential details by performing some clicks and engagement on your page.
Tribeboost
This is a growth hacking tool that will help you to categorize and filter your page users and followers. It will help you to follow only the relevant people to your business, and those who you like or that content entices you.
It is a vital tool as it will enable you to group your users into different categories according to things like the number of followers they have or the engagement level they demand.
With this, you can make your growth hacking process to be more organized and be specific about achieving a particular goal.
Unbounce
This is more than a growth hacking tool. It enables one to monitor the performance of their pages by using the drag and drop feature without the need of any specialized code to direct the results.
In the end, you will realize the pattern in which your customers use your website and landing page and be in a position to optimize on that accordingly.
Vero
With Vero hacking tool, you will be in a place to engage engineering, marketing, and product to design a personalized your customer interactions.
With Vero's segment integration, you will be able to store the event streams as they happen and tailor your growth hacking mechanism to your prospect's wishes.
Outbrain
With Outbrain you will be able to get into the best possible article prices that can get you to the broad audience in just a few days.
This marketing tool will make you visible in the most real-world online magazines like the New Yoke Times, CNN, Time and Fast Company.
ListBulider
ListBuilder empowers one to be in a position to make an email list of your leads that you will use to send back emails.
With Listbuilder you can inform your customers about the newly launched products, tell them about the upcoming events and be in a position to share your promotional packages by email. You can do this comfortably on your phone or a desktop.
Marketo
Marketo is a handy tool that can instantly turn your business around to great success. It helps one to increase his visibility by helping one to market your brand through social media channels.
BuzzSumo
This tool helps one to filter out his content; it offers you an opportunity to get insight into what content you would wish to use for a particular topic, keyword or competitor.
It will then enable you to set what content gets to a specific audience.
ClicktoTweet
This tool allows one to promote your business on Twitter by with just a simple click. This tool has many alternative uses; the most appropriate way is to assign to someone to promote your content.
It will tell you the exact time and number of times people have liked your tweet. This can also be merged with other social media marketing tools for higher connectivity.
Oren Greenberg a keen investor in disruptors, namely Fat Llama and Baby MORI. He has been featured in The Telegraph, Social Media Examiner, M&S, Virgin, HubSpot, Real Business, Awario, Brand24, Wersm, Foundrmag, Smart Insights, Jeff Bullas, Social Media Today, and Digital Marketing Magazine.