The transition from traditional to digital marketing was upon us in 2020 as businesses' scrambled to establish an online presence. Today, more people are seeking ways to work and earn a living from their websites.
To help you stay cool, create your portfolio with these 12 big trends for web design in 2022.
Parallax Effects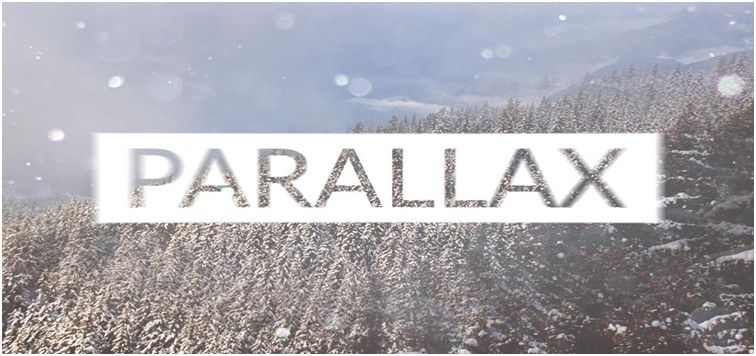 One of the most popular trends in web design is the parallax effect. It's an optical illusion created by moving two or more plane layers at different rates creating a sense of depth and perspective.  It's been widely used in animation, illustration, and photography.
Parallax scrolling allows people to absorb content from distinct layers individually. But, it is also used as a way of separating different sections of the same site. It can be seen in products like Google Maps and Pinterest's profile pages where information is separated into categories based on how far away each one falls from the viewer.
The first parallax websites featured only one moving layer at a time. Nowadays, designers have created websites featuring multiple layers of images and content to create an even more realistic effect.
3D Visuals
The widespread use of 3D visuals is widely accepted in web design. It's not a recent trend but its growth has speeded up in the last few years.
The use of 3D visuals is set to increase in the future. They are quite popular for websites that target an audience with a high level of disposable income. Furniture, jewelry, Shortland interior design sectors have used this trend since 2010, but we've also seen an increased interest from clients in other sectors such as restaurants, health care, and education
Looking at how popular 3D graphics are these days, it won't be long before we see a full room effect used in online stores and 3D models.
This 3D animation gives users an enhanced experience that makes them feel like they're being immersed in your website, wowing customers & boosting conversions.
Minimalism
The practice of less is more will slowly be making its way to web design in the next few years. Designers are opting for fewer elements and using space wisely while following modern trends like flat design.
The flat design merges two of the biggest trends in web design, minimalism, and flat. Trends like this live on for years due to their flexibility. Flat design is already a huge trend that's been around for quite a while now and it's still going strong.
Although minimalist designs are mainly used as landing pages or marketing pages rather than the entire website, it's still a trend that's here to stay and we'll see more of them in the future.
Minimalist web design is a new approach to UX focused on clarity, usability, and efficiency. It combines beautiful visuals with white space and plenty of negative space so your visitors don't feel overwhelmed or distracted by too much visual noise.
Motion Design
Motion design has been around for decades. It was used in the silent film era and thrives today as a new way of storytelling on the web. Motion design is, without a doubt, one of the most effective ways to inspire users or grab their attention.  It's a great way to communicate your message and it looks very professional.
The idea behind motion design is simple: show more than tell, take them on a journey that lets them see the process and the result and they'll get it immediately. Just like a movie trailer does before you watch a movie in theatres. It captures your attention by letting you zoom in.
The best example is what Dropbox did with its homepage in 2012.
Full-Screen Backgrounds
With the growing popularity of video content, full-screen backgrounds are becoming a preferred choice for web developers.
They remove distracting elements and let the user focus on a one-point message or a single task. The best thing about this trend is that it fits perfectly into almost every website layout and style.
A lot of the platforms aren't good at handling multiple windows and tabs so you have to make sure that your site does not cause any crashes. With video content getting more popular, full-screen backgrounds are something we would see in the near future as well. As a web developer, you need to be prepared for this change.
Emojis
Emojis have been used in mobile apps and text messages, now they are coming to the web. The new trend is for websites to use emojis on their pages. It may not be very common yet but as more designers decide to incorporate this trend into their designs that will change soon enough.
By using emojis you can show your customers how you feel about them converting into paying customers by rewarding them with a little smiley face or by showing them that you understand their frustration when the page takes too long to load due to an outdated server and brighten up their day with a little happy emoji.
What's better than sending a cool emoticon when texting? Sending one in the comment section of your website.
Horizontal Scrolling
This web design trend is very common these days and it is slowly turning into one of the most used web designs.
The reason why this design trend has become so popular among website owners in 2016 and 2017 is that when you scroll down the page horizontally, it makes users feel like they are scrolling through a long newsfeed on Facebook or Instagram rather than moving to another page which looks unfinished due to not having any content.
The idea behind horizontal scrolling websites is based on creating an immersive experience for your visitors where they can move their focus from left to right instead of jumping back and forth between multiple pages while reading a particular article.
Scrolling Effects
In any case, these scrolling websites are interesting from a design perspective since you need to make sure that the moving effect is implemented in a way so that users don't get confused about where they are on the website.
For example, if someone is reading an article and then scrolls down, it shouldn't take more than a few seconds before you move them to another section or list of items.
The thing with interactions is that every motion should be smooth and without sudden movements such as those found in parallax animation which might give people headaches.
A perfect scrolling website has got content that loads fast using AJAX technology (a programming method for creating web pages which load data in the background) while instantly changing the user's focus directly to where it should go.
Neumorphism
Neumorphism is an interaction type where you can click on something and it will expand to reveal more information.
This is a great technique for when you're facing a big list of items – it allows users to quickly get an idea of the contents of each section while also allowing them to see an image that sums up the main subject matter.
You should consider using this method in your website as headlines and sections containing images are usually the ones that interest people most so giving them another way besides scrolling down to view everything else could be really handy.
Another thing with expanding headings is that they not only give people brief information but also allow them to take in what's inside before deciding if they want to go there or not.
Questionnaires
Questionnaires could be a very interesting way of getting feedback from people on their experience with your website.
Polls, quizzes, and questionnaires are all formats that can be used to create these kinds of things. These have proven to work really well not only in websites but also in social networks so why not use them as a way to connect with your audience? You could ask for information about how they feel about the content you just posted or perhaps you want some feedback on something else that has to do with your business.
The main idea is to reach out to people and get the opinions of those who actually know what they're talking about – not from someone who doesn't have any idea at all.
Abstract Art Compositions
Abstract concepts are used in plenty of art forms, especially music. Soon enough it will also be used in web design thanks to this trend that has been rising over the past few years: abstract art compositions in website backgrounds and other elements.
Art plays a big part in many projects – like company websites or even for independent musician promotion – because it increases user engagement, gives them something visually appealing to look at, but it's more than that because they also get exposed to your brand and instantly connect with its values just by looking at the background.
Also, as people, we have certain expectations about things and when these expectations come true we feel happy.
Conclusion
The world is evolving so fast that the trends of today may seem a bit outdated tomorrow. Even though this might be true, technology will continue to change and improve with it, so the web design industry will never go out of style.
If you want to know more about different kinds of trends in web design or you are looking for inspiration for your next project, check out our blog. If you need help with your web design, Pixel Street – Web Design Company is always here to help you!
Khurshid Alam is the founder and director of Pixel Street. A top SEO company in Kolkata. He has over 8 years of experience in the industry and has worked with some of the world's leading brands including ITC, The Hindu Group, Glocal Healthcare, etc.