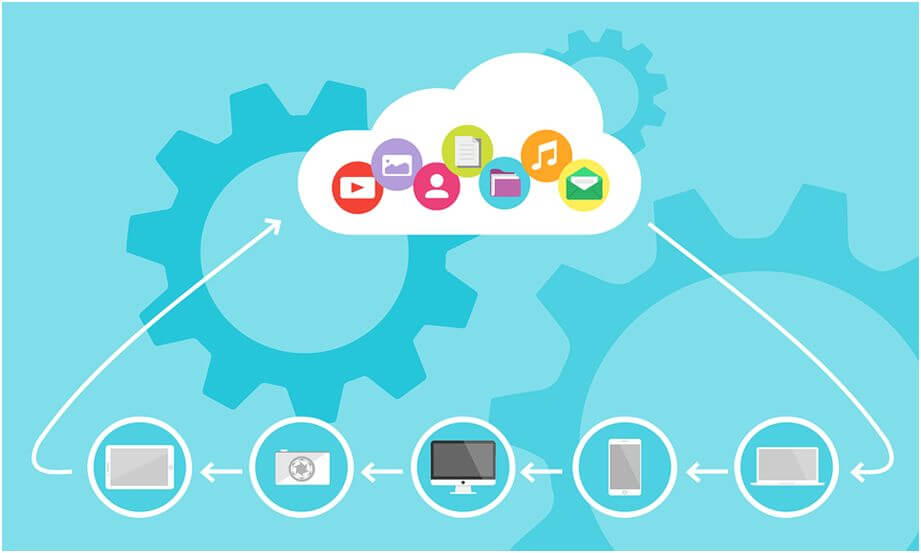 Source: https://pixabay.com/
Addressing the challenges of streamlining and optimizing the complex tasks involved in cloud-based management system is certainly no child's play. With 69% of enterprises planning to implement multi-cloud/hybrid IT environments in 2019, advanced cloud management and monitoring tools have a major role to play. From strategizing security audits to ensuring compliance management and disaster recovery, roping in the perfect software can help your organization rise above the regular.
Here are the 12 best cloud management and monitoring tools every organization needs in 2019.

Source: https://www.ibm.com/
If you are planning to rope in effective cloud computing tool to ensure end-to-end service deployment, opt for the Orchestrator version 2.5. The software offers an extensible approach, fostering integration with the existing environments.
It integrates with customer-based service management processes like the ones that are defined in the ITIL (IT Infrastructure Library). Apart from that, the IMB Cloud Orchestrator allows its users to have a consistent, flexible and automated way of cloud integration. The entire functionality is said to be in sync with customer data center policies and infrastructures across several IT domains.
2. Symantec Web and Cloud Security

Source: https://www.symantec.com/en/ca/products/web-and-cloud-security
The cloud and hybrid secure gateway combine advanced proxy architecture along with the intelligence of Symantec Content Analysis. The software is responsible for offering comprehensive web security solution, ensuring effective threat protection.
The tool hosts a Universal Policy Management feature. It facilitates the creation and deployment of policies across cloud and on premises gateways. This ensures consistent security policy enforcement. Furthermore, this particular cloud management tool facilitates concrete integration with a wide range of network security solutions.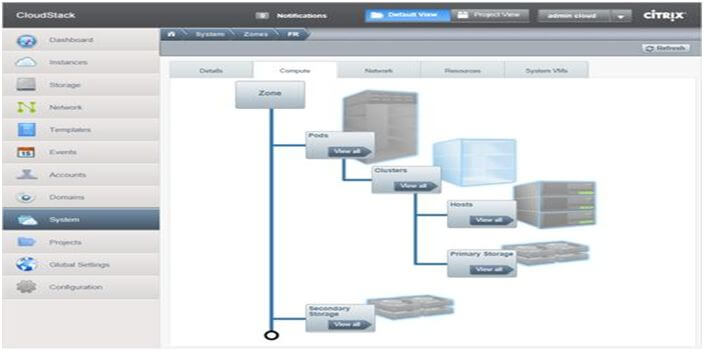 Source: https://www.shapeblue.com/apache-cloudstack/
Apache CloudStack is an open source cloud computing tool. Organizations in need of creating, managing and deploying infrastructure cloud services can choose to count on the potential of this particular software.
The tool currently uses the existing hypervisors like KVM, VMware ESXi, VMware vCenter, VMware vSphere and XenServer/XCP for virtualization. Apart from that, the well-built tool hosts a myriad of core features like usage metering, snapshot management, hypervisor agnostic and built-in high-availability for hosts and VMs.

Source: https://www.juniper.net/
This is one of the most used cloud management and programming monitoring tools. It provides end-to-end visibility into a multi-cloud environment. It facilitates effective elimination of all potential issues, resulting in a simpler and more effective operation. AppFormix allows the users to visualize and analyze both physical and virtual environments. The software utilizes the functionality of intent-based analysis in order to transform raw data from a diverse set of resources. The software offers the following:
real-time infrastructure
performance monitoring
These features are compatible with data center and campus networking devices like QFX series and EX series switches.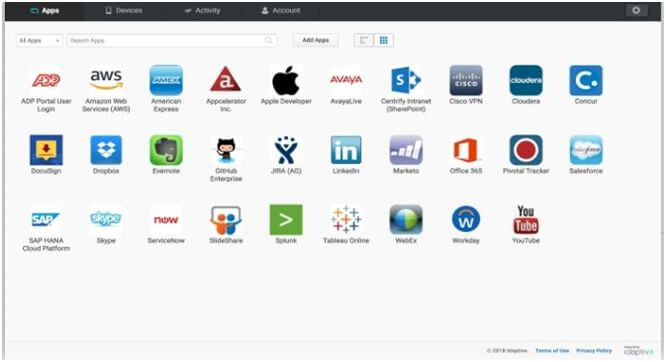 Source: https://www.idaptive.com/product/single-sign-on/
Next up is the Centrify Application Services bringing forth a next-generation data security platform. It was designed to protect against all compromised credentials leading to critical cyber threats and data breaches. The software is responsible for securing access to several applications, reducing the risk of password vulnerabilities. Apart from that, Centrify Application Services allows its users to access
On-premise applications
Cloud and mobile platforms from any device
The multi-factor authentication feature associated with this software is considered to be one of the most notable aspects responsible for seamless operations.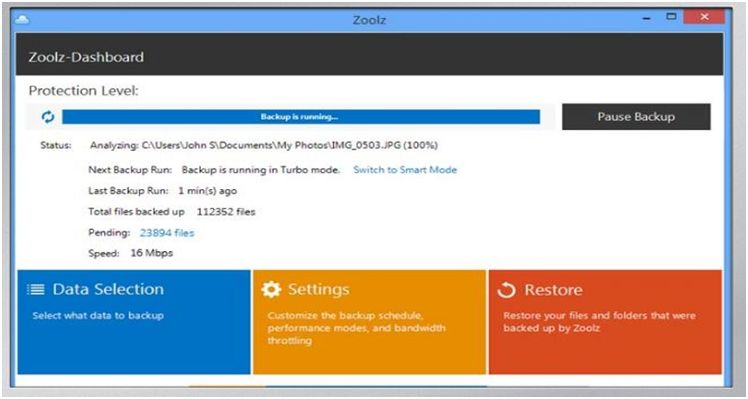 Source: https://www.zoolz.com/cloud/
The Zoolz Intelligent Cloud is an advanced and secured platform ensuring comprehensive cloud backup solutions for all types of organizations. The primary function of this particular application is based on the four key components.
Discovers files in seconds
Organizes data in centralized storage
Allows users to access business files faster
Protects valuable data
Furthermore, Zoolz fosters improved efficiency and productivity. This, as a result, allows the users to optimize the way they work with the data. Additionally, the software offers an integrated solution, thus, eliminating the need of developers or any third-party solution. The Zoolz Intelligent Cloud comes in three compatible editions, starter pack, quote-based business package and enterprise plans.
Source: https://www.cloudhealthtech.com/
Organizations that are looking for tools that can allow them to manage cloud cost, monitor usage, security and performance should think of roping in CloudHealth. The software will allow you to identify the weak areas of your business, so that you can plan strategies accordingly for an improved ROI in the near future.
Apart from that, the tool is said to be effective in helping the users understand, quantify, automate and optimize business infrastructures in order to control all data via knowledge development. Core features associated with this application such as cloud migration and security, resource utilization and cloud cost management are responsible for ensuring operational clarity for businesses.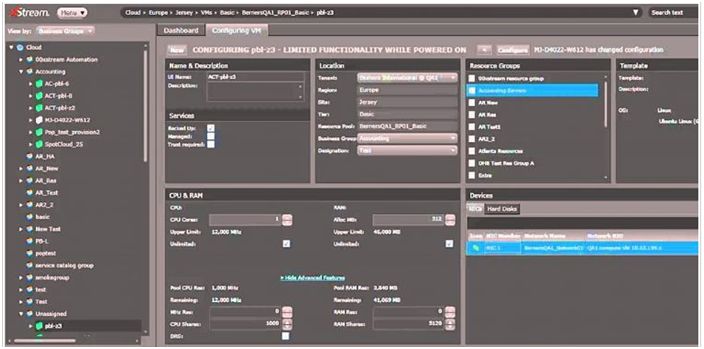 Source: https://reviews.financesonline.com/p/xstream/
This is a comprehensive cloud management and monitoring platform offering a single interface to manage all complex distributed IT environments. Moreover, the users are allowed to add this cloud management solution to their existing IT in order to create hybrid, private and public clouds.
The tool ensures economic benefits for a wide range of applications. These include some of the most notable applications like Microsoft, SAP and Oracle. The entire functionality of xStream is based on deployment flexibility, interoperability, manageability, application and data security.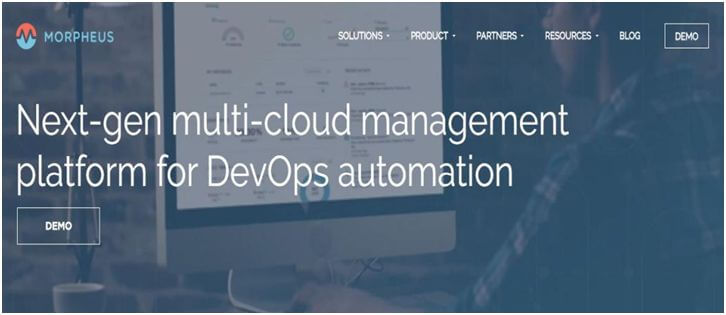 Source: https://www.morpheusdata.com/
In a world where unified multi-cloud orchestration is on the rise, platforms like Morpheus are certainly making their presence felt. The software allows you to leverage machine learning and complete application lifecycle in order to ensure maximum efficiency.
It is primarily based on intelligent analytics offering multiple functionalities. You can optimize costs, monitor, and assure predictable control for IT. The policy-driven application templates and seamless automation ensured by the software results in speeding up the workflow on behalf of the developer.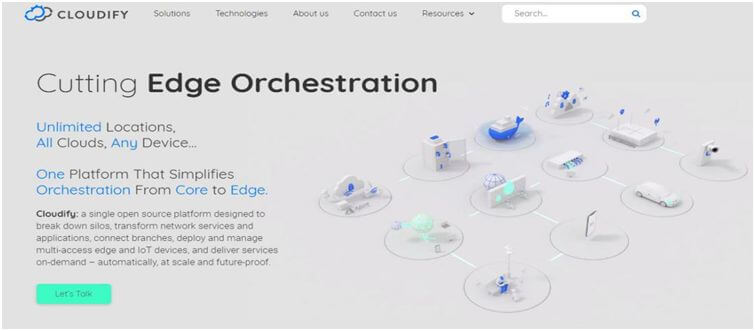 Source: https://cloudify.co/
An open-source model driven cloud management and monitoring platform, Cloudify hosts a plethora of operational features. It has been built in order to configure and fix application and network services, and automate deployment across hybrid and stack cloud environments.
Most importantly, the platform uses an approach that is entirely based on TOSCA (Topology and Orchestration Specification for Cloud Application). The web-based control console and management dashboard ensure advanced operational efficiency. Progressive organizations aiming at modifying their data security and operational infrastructure can consider roping in this tool.
Source: https://www.wrike.com/
This is a project management software that is capable of ensuring multiple functionalities for a wide range of industry. The comprehensive set of features and advanced tools offered by this particular platform ensures dynamic operation for seamless business. Here is what Wrike has got in store for its users. Check out.
Performance monitoring
Task automation
Analytics
The platform is equipped with advanced open API functionalities. This allows its users to extend the product operation according to the changing industry norms and business models.
This cloud management platform fosters automated provisioning, governance, and management of secure cloud management services. Apart from that, the software allows the users self-service access to click and deploy full application stacks and simple VMs across several cloud environments. Here are the core features the software has to offer. Take a look:
Deployment of full application stacks
Application of compliance checks
Integration of DevOps tools and processes
Direct cloud service placement
The perk of availing free trials
Since IT optimization and workload automation are two of the most alarming concerns for different IT companies across the globe, Cloud Lifecycle Management seems quite promising as a tool.
Pulling Back the Curtain
Do you know 74% of Tech Chief Financial officers are of the opinion that cloud computing and management had the greatest impact on their trades in 2017? This is a clear indication of the fact that cloud management and monitoring is a phenomenon that is here to stay. From assignment writing service companies to leading IT environment-based business houses, cloud computing is revolutionizing the realm of smart trades.
There are free-trials and paid cloud computation services available in abundance. All you need to do is read more informative blogs, sort out your priorities and opt for the most efficient one to enjoy seamless business operations.
Cheers!
Bella Jonas is an enthusiastic tech bloggerfrom New York, United States. In addition, the thirty-year-old professional is associated with the assignment writing site MyAssignmenthelp. She loves to travel new places and meet new people during vacations.