Today, most businesses are using cloud-based data storage systems to protect their data. However, it is also resulting in making their data more vulnerable to hackers. Even if your business follows traditional ways of storing data offline, hackers are still smart enough to access that.
To ensure that your data stays safe, there are steps recommended by Cybersecurity experts for businesses. Before we move forward, let's understand how these cyber attacks are affecting small and large businesses. According to Cybint Solutions, 62% of businesses suffered through cyberattacks in 2018. These attacks included phishing, hacking, malware, data theft, etc.
While having an antivirus can protect your system against online and offline threats, multiple additional steps can be taken, such as using different VPN providers. Having multilayer security against cyber attacks is really important to maximize protection. As with technology advancements, hackers are regularly looking for ways to infiltrate the data.
Most of the time, small business owners or start-ups are the most vulnerable to cyber-attacks. They're the easy targets due to less investment in their data security or lack of staff or knowledge. However, there are additional ways that can help your business in dodging from turning into a victim.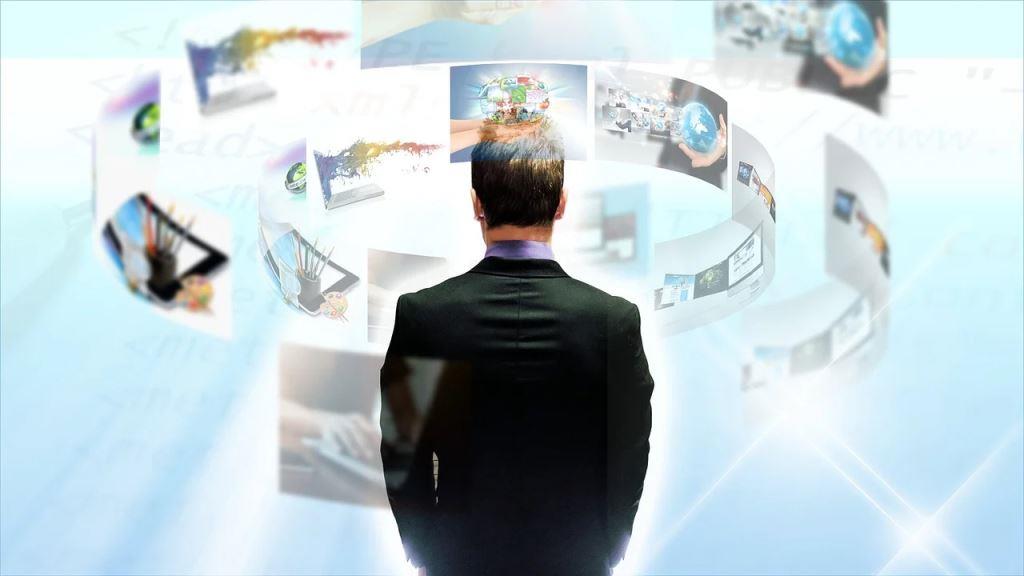 Cyber Attack Statistics
Before we talk about steps that can be taken to avoid cyber attacks, let's throw some light on the top 10 cyberattack statistics in the past!
According to Cybint Solutions, Cyber attacks are estimated to cost $6 trillion by 2021 globally.
95% of cyber attacks happened in the Government, Retail, and technology sectors in 2016.
According to Accenture, 68% of business owners are worried about rapidly increasing cybersecurity risks.
As per Verizon; hacking, malware, and phishing had a share of 52%, 28%, and 32% respectively in cyber attacks.
According to the University of Maryland, hackers attack 2,244 times in a day. Which is around one attack for every 39 seconds.
According to Symantec, 48% of attachments with malware were covered up as office files.
A report published on CSO Online states that 90% of cyber attacks were done because of crypto mining.
Verizon states that 43% of victims were startups or small businesses.
The Healthcare industry lost $25 billion due to cyber attacks in 2019, according to SafeAtLast.
According to Symantec, IoT devices are attacked 5200 times on average in a month.
Now, these statistics must have given you an idea of the threat cyber attacks can cause. Moving forward, Let's take a look at steps you can take to protect your business!
1. Enable Multi-Factor Authentication For Log in
Two-Step Authentication secures your account with an additional firewall. In other words, when two-step Authentication is activated, your accounts like emails, social media, etc, will require additional authentication to log in.
In this process, whenever a user enters their username and password, they either receive a code on their primary registered device or number. The code usually comes through pop-ups, or text messages, or calls. Multiple attempts with wrong codes might suspend the account temporarily. It also depends upon the service provider.
2. Create Strong Password Combinations
Strong Passwords play a vital role in cybersecurity. Most of the time attackers find a way through login credentials. It is important to follow adhere standards while creating a password. According to cybersecurity experts, a perfect password must be 10 to 16 characters long. It should include alphabets, numbers, and symbols.
Regular changing of passwords after a specific period is also highly recommended.
 3. Restrict Usage Access of Database to Employees
Providing limited access is the most crucial step one can take to protect their business. In many situations, cyber attackers target low-level employees to access the database of the organization they are working for. Methods like Phishing are most common to target employees and use them to breach into cybersecurity. However, good antiviruses and anti-malware can protect your business against these attacks. Most of the time, these antivirus programs block suspicious web pages.
4. Create Regular Data Backups
Having multiple backups of your database can give you an advantage against malware attacks. Most of the time cyber attackers lock your files through viruses they put into your systems. Later, for the exchange of your data, they ask for ransom money. Or in other situations, your data can be compromised or deleted. To avoid the situation, you can always restore your data from backups after cleaning your systems to remove the viruses. You can use the cloud to store your data backups safely.
5. Use Regularly Updated Premium Antivirus Solutions
There are plenty of freeware and premium antivirus solutions available. However, premium antivirus offers additional security due to the unlocked features like Internet security, automated scans, etc. It is recommended that business users should always consult with their cybersecurity experts and invest in premium antivirus.
However, no antivirus can offer 100% protection against viruses. But having a good antivirus adds an additional firewall. Having multilayer security can maximize protection against cyber attacks.
6. Secure Internet Network Access
It is important to make sure that your internet connection is protected by a filtering system. Having an internet filter solution can restrict an unknown party. Cyber attackers mostly try to infiltrate your network access to connect with internal systems and access the data.
7. Make Sure to Use Secured Payment Network Gateways
To access the financial information of customers or businesses, cyber attackers may try to infiltrate your payment network as well. According to Verizon, 86% of cyber attacks were done by organized criminal groups for financial gains. It included direct theft from bank accounts, financial information theft, and unauthorized purchases. To avoid such cyber attacks, it is important to review and monitor the security policies of payment gateways your business is using. Moreover, restricting the usage of web apps or sites can also be very helpful.
8. Consult or Hire A Cyber Security Professional
A cybersecurity professional can help you in monitoring your cybersecurity regularly. Along with that, it can be helpful for you in providing basic training to your employees against cybersecurity. An expert can help you in framing strict cybersecurity policies to protect your business data.
9. Hire Experienced Developers
While looking for web or app developers for your organization, make sure to hire experts with good experience. Expert developers can build safe protocols for your website or apps to protect your data from hackers.
You can find app developers online and hire them for specific projects or full-time to handle your projects. Most developers follow trending cyber attacks to upgrade their security protocols they use against the same. Additionally, they can also help organizations in protecting their backend data. These developers can also help you in revamping your old security protocols and upgrading them to better or modern technologies.
Hiring a remote mobile app developer is not a tough task. There are websites like Upwork, Fiverr, etc existing to help you in connecting with them. You can find and hire remote mobile app developers as freelancers or full- timers to help you out with the same.
10. Consult or hire third party organizations
Apart from hiring freelance developers, you can also hire one of the top mobile app development companies. These organisations will provide you with high quality app or web development services compared to individual developers. It might cost you more, but these organizations will have dedicated teams for your task. Which can result in a better protection against cyber threats due to different mindsets, experiences. Moreover, organizations will also take the ownership of your data security.
11. Ban External Data Storage Devices Into Premises
Sometimes, cyber attackers use traditional ways of infiltrating an organization. For example, a USB drive or a CD can contain trojan viruses. Once connected with the system and the internet, this virus can compromise sensitive data or corrupt it. Banning the usage of external USBs, hard disks, or CDs is highly recommended for any type of organization.
12. Stay Vigilant against Phishing attempts
Phishing is one of the most popular hacking attempts cyber attacks use. According to Verizon, around 94% of malware attacks happened through spam emails in 2019. Cyber attackers send emails with links. After clicking on these links, a virus gets installed into the system. However, phishing has multiple forms. In the oldest form of phishing attacks, clicking on links would lead you to a portal where you had to fill in your social media credentials to log in. Following this, your social media gets compromised.
13. Encrypt Official Devices
In 2020, covid has forced businesses to adapt to remote work culture. It has also resulted in making devices vulnerable to private network attacks. Most employees are working from home and using their own network to connect with official devices. In this case, encrypting devices with proper security protocols and restricting them against unauthorized installations can really be helpful.
Almost every day, cyber-attacks make the news. Sometimes these attacks are about supporting a campaign by hacking government websites or attacking businesses to steal their money.
Cyber-attacks cause start ups to shut down within the first six months. Being a victim of cyber attacks can be very costly. Mostly, cyber-attacks are done to ask for ransom from businesses. The ransom amounts are usually huge, which small businesses can not afford and they end up losing their data.
Apart from ransom, these are done for various other reasons as well. Like, stealing user data, leaking financial information, accessing bank accounts, or cyber terrorism.
To make an effective cybersecurity firewall, employees of the company can play a vital role. It is a collaborative effort cyber experts, and other employees can make. Cyber experts can train the staff to be aware of threats and their signs. It will help them in detecting possible attacks or even avoiding them beforehand.
Jason Camaya loves carrying his camera wherever he goes. When he doesn't click pictures, Jason loves to write, play video games, and procrastinate. He has been writing for the technology vertical for quite sometime now, and as talented as he gets, he is giving tough competition to his fellow writers. He has been featured in many websites and blogs.