No matter what computer user category you relate to, it is never bad to know some more tips and tricks that can significantly save your time and efforts. With every new day large software companies such as Windows, in our case, program unique and surprising tools to make our computing experience as delightful as possible. The functionality and speed become better and better, thus if you stay tuned with all the updates, your productivity and effective work will be better too.
In 2020 we are introduced to numerous features, bringing out many great changes and fixing different software problems. You can probably think that you know enough but there is always something that we can be not aware of yet, right? If you really want to know how to level yourself up in working with this operating system, here are 15 hacks that you need to know. We promise it will make your life easier and more efficient. Check out today's guide covering many interesting and mind-blowing tips that you wish you had used before and, without further ado, let's start: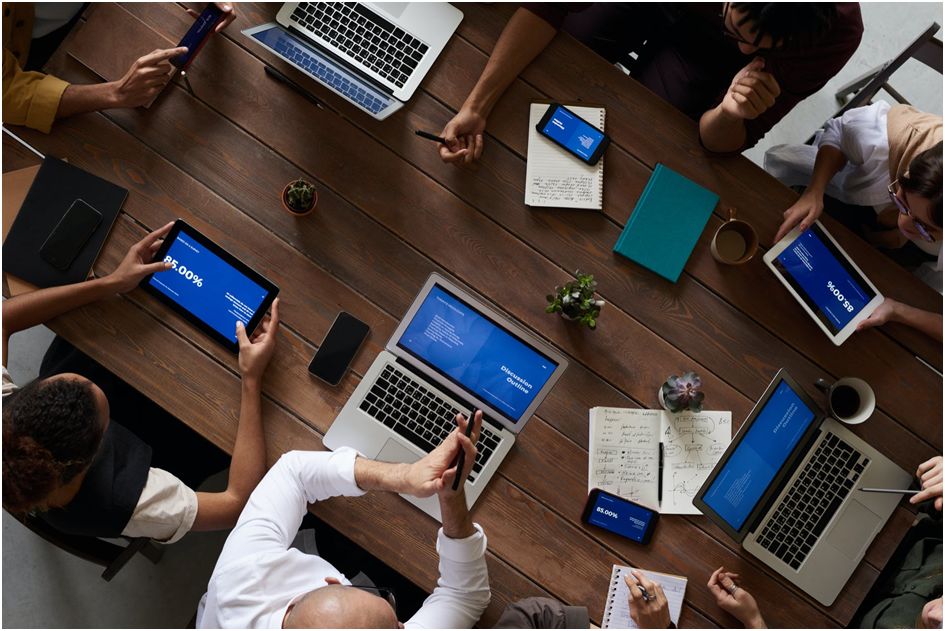 1) You Can Go to the Past
It might often happen that you accidentally drop a document to the wrong folder or set some changes to the file. Getting it all back manually takes much time or nerves and makes us blow a fuse all the time. But, hey, no worries because Windows has an interactive technique of negating the past actions – the special keyboard shortcut. Simply press and hold the "Ctrl" button on the keyboard and while continuing holding it press the "Z" key. Voila! Now, instead of sorting the files or folders yourself back to its original place, you can click twice and erase your past actions.
2) You Can Narrow Down Your Searches
The Windows search features are full of advanced and effective functions. Now finding certain files or apps is not a long and daunting process, not anymore. Windows presents you with a variety of flexible search filters with different preferences such as date, file type, file size. You need to click the search box at the bottom left of your device's screen. Some of the often-used files are presented there by default. What you can do already is narrow down your search by the category chosen: change the option from "All" to a concrete block (e.g: apps, documents, email, web). More fantastic options can be open if you click " More".
3) You Can Navigate Some Programs With the Keyboard
No doubts, clicking on the taskbar is a matter of milliseconds, but there is even a faster way to launch it. What is necessary is to memorize some keyboard combinations and Bob's your uncle. Every single app is assigned to a key, as followed: button "1" will be responsible for launching your first program on the list; button "2" for the second; button "3" and so on. What you want to do is to press the "Windows" key and, then, the button with a corresponding number. That's a very unusual way of starting out an app, so be certain everyone watching you doing this trick will be stunned they never did it.
4) You Can Manage Your Notifications
This would be a very cool trick for a wide audience willing to get control over the notifications popping up on your screen. Here, it is not only about muting or unmuting the sound of specific messages but also setting up the task-oriented alarms. Just go to "Setting", then click "System" and find "Focus assist" there. This can become your personal guide for configuring notifications and selecting the top preferences and priorities, as well as customizing different announcements from your contacts, apps notifications.
5) You Can Regulate Brightness and Reduce Eye Strain
Of course, many of us have heard about the blue-light function introducing you to much warmer colors that help you sleep. To set it in motion you will need to go to "Settings", after that "Systems" and "Display" afterward. But there is more to it, actually. Many new windows advancements enable you to change the color and lightness of your screen by activating the specific time zone and relative hours based on your location. And it can be scheduled automatically once you arrange this setup.
6) You Can Quickly Find Your Ip Address
Now, finding your IP address is easier than ABC. Let's imagine you need to restore or change your router settings at home or office. In order to do that, you will need to access that address. What it reflects and what is so important about it? Well, it is the main tool for your interface recognition and identification of your server provider's location. Windows has a very decent and easily-accessible command to help you find it. If being even more specific, "Command Prompt". You need to type "cmd" in the "Start" menu, and then write "ipconfig/all" and press the Enter button. Look it over and find your network adapter that is connected to your router. That's where your IP will be.
7) You Can Scroll a Background Screen
When you run Windows it is usually the problem when you have got a bundle of folders and apps opened. The simultaneous work with all of them disables you to scroll different windows up or down unless you focus your mouse on the document you are directly working in. For your convenience and time, there is a really cool function allowing you to navigate all windows at once. You have to go to "Settings", as usual, then "Devices", then "Mouse" and switch "scrolling inactive windows" on. Now, you can hover over one more inactive window and scroll at ease.
8) You Can Block the Windows Suggestions
One of the Windows functions set by default is a so-called "Microsoft Call". This is a super annoying feature, even though it often recommends very decent apps. These programs are from the Windows store that are advertised. So, if you are a sort of passive customer, then you should rather turn these notifications of. All you need to do is to go to the versatile "Start" menu, after that "Settings", then "Personalization" and lastly "Start". Now, the Windows "Start" sample is shown where you can easily manage the preview and unmute the "Occasional suggestions in Start".
9) You Can Record Your Screen
This function can not be found via the Start menu as such, however, as a gamer, you could think of the "Game bar". But many of you should not be and probably would not have a clue then. So, either find the "Game bar" through search or use the keyboard shortcuts, pressing the Windows key and G simultaneously. Now, several windows appear giving you a variety of options to choose from. Find the "record" button and start. Then, once you are done simply press the "stop" icon. The screen video will be automatically saved in the "Game bar" storage.
10) You Can Drop Files in the Address Bar
When you open the Windows "File Explorer" and go through different folders, there is an address bar appearing on the top of the screen. It demonstrates the path of the current catalog and how to reach it by opening all folders listed. That's very plain and everybody knows that. However, there is one trick you might use with the help of this address bar. If you need to copy and paste any file from one catalog to any of those from the path, you can just drag and move it to the corresponding folder shown. Very simple, very quick, yet very effective.
11) You Can Lock Files and Folders
In order to keep certain docs private, there is no point in setting the secure Windows start by coming up with a password. Instead, you can just lock documents you need to be locked and live all the rest open for everyone's access. At first, you will want to open the File Explorer and create a new document there, the "Text Document" to be more precise. Then, you name it with the extension ".bat". Once it is done, click on the document again and choose the option "Edit" accessing the batch file to you. There in the 23rd line, you will need to write your password. After saving it, a new folder named "Locker" will appear next to it. You can put any file there and it will be locked.
12) You Can Find Your Other Device
You might often face the problem when it is impossible to find your phone that is in a silent mode or, worse, is lost in the place only God knows where. To avoid any of these scenarios use one of the unique Windows tools offering you to track your gadget's location. You will need to connect your email to the mobile phone in advance. Go to the "Start" menu, after that "Settings" and "Update & Security". At the very bottom, you will find the option called "Find my device". Connect your PC with the device you are having and enjoy the opportunity to find it any time you want.
13) You Can Set a Picture Password
Some ordinary password with numbers is the last era already. To be on-trend nowadays you'd better use this Windows bonus allowing you to graph your own picture pin. All in all, you have the freedom of setting up your alternative and safe password in the form of graphics. The important thing is to annotate at least three points in this picture that can vary from a square to a dot and from a stroke to a triangle. Create your unusual characters through going to the "Start" -> "Settings" -> "Sign-in options" and add your "Picture password" in the specific area.
14) You Can Use the Audio Search
Windows also has got its own assistant Cortana, less popular than Apple's or Google's alternatives, yet equally effective. It is not just your main helper to bring you right to a certain search engine but also a fantastic assistant that can do a number of other things, for instance:
Sing songs together
Take a note
Draft an email
Define a word
Schedule an appointment
This list is not endless, of course, but there are even more things to it. To reach out to her you will need to search "Cortana" in the "Start", after customizing your online assistant you can finally get to mutual cooperation.
15) You Can Browse Things With the Closed Window Web
You wonder how could it be working, right? It is a useful tool, especially when you are about to work with hundreds of software icons open. So, instead of using one more icon to do the search, you can try the advancement feature of your Windows taskbar. Just right-click on the empty area of the taskbar and find the "Toolbars" tab, after that some other options will be accessed in front of you, out of which you need to choose "Address". Once you click there it will be pinned to your multi-functional taskbar and browse everything you need there.
Conclusion
It is hardly possible to cover all the amazing Windows features and commands in one short article. Yet, we bet you are aware of the top 15 tips already. Some of them are undoubtedly special features or just fun tips that will help you get more out of your computing experience and teach plenty of novel things.
Louis Robidoux is a blogger who enjoys writing articles that are of great interest to society. After having lots of posts published on different platforms, Louis decided to create his own site deeptop10.com where he's covering topics about food, interesting hacks, and lifestyle.