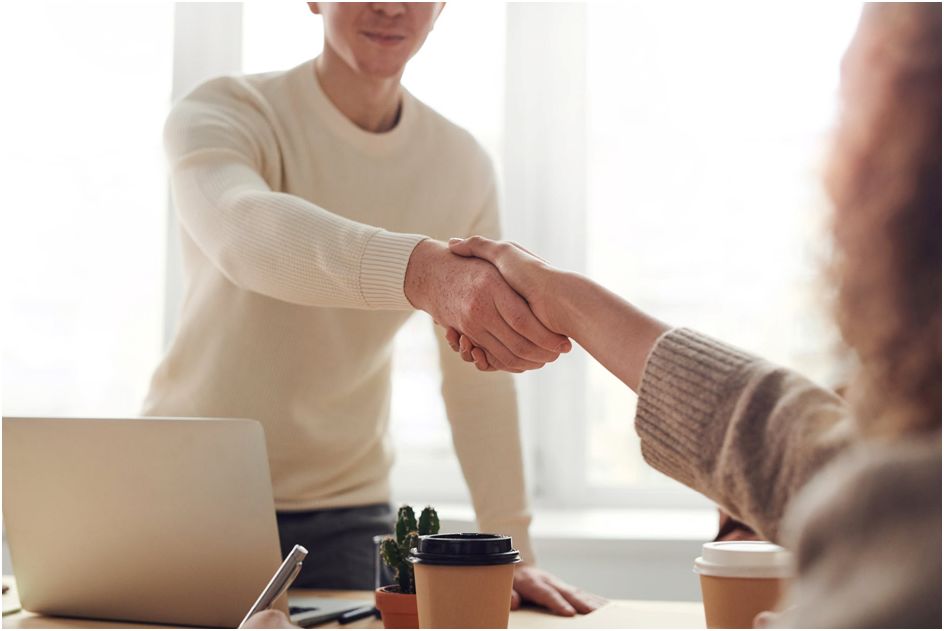 Every ambitious commercial house plan to acquire new clients and retain them for the long run. Most importantly, they aim to acquire quality customers, the ones who would stay and turn out to be loyal down the road.
The very process of acquiring customers is a bit challenging and somewhat tricky. Now that you are wondering how to acquire and retain customers for your business, especially in a cutthroat competitive market, take some time to read this blog.
Here you go!
Know your products well
This might come as a surprise, the fact is, most young entrepreneurs are not aware of the whereabouts of their products. The ones who know, are always on the profitable side of the table.
Try abiding by the following practices to understand your product better.
Know well about the industry your product or service belongs to.
Keep a tab on the latest industry trends, marketing practices and strategies that would fit best for your range of services or products.
Keep an eye on the type of consumers and their demographics.
Also, you should know about the territorial preferences each consumer sets for your product.
Treat your new customers with exclusivities
Ask yourself, why would you be enticed to buy a new product or switch an existing brand to sign up with a newer one? Only for the sake of the product? I don't think so.
You can get the same product elsewhere as well, especially in this competitive market. This is why you should treat new customers with something special or unique in nature.
Here's how.
Introduce exclusive discounts for the new customers and come up with reward points as well.
Also, you can spin a couple of sample products for your new clients and ask them to try out the same, for free.
Feature their story in your organization's news feed or put across a message that would talk about their contribution.
Use reviews and feedback to your advantage
Negative reviews or healthy criticisms can be used to your advantage. You can ensure newer client add-ons through proper review acknowledgement. Here's how.
Every time you would face negative reviews, try to use them to your advantage by picking the hint.
Evaluate the pain points or the loopholes your customers are pointing at.
Acknowledge the concern, fix the issue and approach newer customers accordingly.
Invest in targeted survey and advertising
This is yet another way to acquire customers and get the show running like a pro. Try answering the following questions and go about this technique seamlessly.
Where do the targeted consumers live?
What necessities do they depend on?
What do they do for a living?
What problems are they facing while using an existing range of products?
Develop strong business partnerships
You cannot compete with every single commercial entity in your industry niche. At times you got to join hands and sign up for partnerships as well. So, how about partnering with an already established firm with a strong clientele.
You can either sell them your products or carry out the commerce together. Either way, you will be on the brighter side of the story.
Highlight the benefits more than the features
You can market a pen by claiming that it has got a better feature in terms of a good grip and smooth writing. But you cannot market the same product to a person who is looking for an eraser and not a pen.
So, the product benefit should be in sync with the consumer's needs and demands. Once you would determine this essentiality, go ahead with the practice of boasting product features.
Be actively present on social media
You cannot ignore the importance of being actively present on social media, especially when it comes to winning new customers. Here are some tips to go about the practice seamlessly.
Engage in active blogging and share the same on social media.
Also, post a couple of user-friendly posts on your product's whereabouts.
Introduce new offers and other features on platforms with the maximum visibility quotient.
You should maintain consistency in terms of circulating social media posts during a particular hour of the day and the likes.
Rope in professional digital marketers
Unless you have a team of reliable and professional digital marketers, you cannot ensure the coveted ROI. So, hire professional marketers with great knowledge across the digital space and watch your firm acquire newer clients with each passing day.
Simply conduct a thorough survey and figure out whether the marketer had prior experience of handling the digital space and the fact that he/she had benefitted previous organizations with their strategies and marketing techniques.
Consider exciting giveaways
Give new customers something for free and convert them into premium clients. That's the power of giveaways. It can be anything productive or stuffs that are beneficial to your customers.
Here are some suggestions.
Free product samples
Exciting rebates on first purchase
Free blogs and journals
Free newsletter subscriptions
Seek referrals and work your way out
Referral leads work wonders for every progressive commercial setup. Get back to the old records and take a look at the existing consumer base. Now, contact them and ask for references.
Try to get in touch with the satisfied clients, as they will fetch you more clients, compared to the ones who are not that happy with your products or services.
Keep updating your website from time to time
You cannot attract new customers with a drab business website. So, you got to work on your website aesthetics and keep updating the same from time to time.
Here's how.
Add informative blogs to your website.
Work on the visuals and graphical aesthetics as well.
Make it user-friendly and lag-free in every aspect.
Define all policies clearly and include the official address of your company on the website.
Rope in social media influencers
Social media, these days, has a lot to offer. And influencer marketing is definitely one of them. Keep an eye for established influencers and rope them in to promote your products and services.
However, you should ensure that the influencer is well-aware of your product range or the service you would offer.
Participate in digital events
Unless you showcase what you have got in store, winning new clients will be a challenge. These days, there are several digital events happening around us. You can always join a live event or be part of a business community online.
Simply share your ideas, get involved in active brainstorming with fellow entrepreneurs and learn how to rope in newer clients for a promising tomorrow.
Set up your network steady and strong
No matter how challenging the scenario may turn out to be, never lose your network. Communication shall always be the key to acquiring new customers. So, keep following up with your existing network, establish new communication and rope in consumers who would help in growing the trade further.
Come up with combo offers
You must have heard of the term "Combo Offer" before as well? You can always use this tactic to attract new consumers promisingly. For instance, if you own a restaurant, use the tagline "Bring your friend along, and pay for one" and observe the sudden shift in customer footfalls.
Do not exaggerate your offerings
Do not go over the top with your claims while dealing with customers. Consider sticking to the ground reality and claim the real deal. For example, if you can only afford to offer a 20% discount on your products, approach new customers by mentioning this specific deal instead of claiming 50% off.
Later on, if you fail to keep your words, then the entire game will simply turn against you.
Invest in quality SEO
In today's world, almost every consumer is well-aware of the benefits of obtaining services from SEO-friendly business houses. However, if your business is not on Google or in case if it not well ranked, then the chances are that you cannot rope in enough quality customers.
Work on email follow-ups
Communication and following up with your existing client should pave the way for you to roping in new customers. Consider automating email follow-ups so that you don't need to reply or follow up with each email manually.
If the existing customers are happy with your active follow-ups, then they will spread the word as well. As a result, you will always win a chance to attract new customers based on strong ground.
Recirculate your best productions
Every business house has its best production. For instance, restaurant business will have a couple of signature delicacies to offer. So, the business can readvertise their signature dishes or talk about them often to spread the word.
Customers, on the first go, would like to obtain what's best in your store. So, recirculating your best products will always get you an advantage here.
Keep a tab on your competitors
You should observe your core competitors closely. Keep track of what they are up to and how they are managing to rope in new customers. Follow the best practices and implement the same at your business to secure promising, new clients every time.
Read more books on consumer acquisition
There's still no substitute for good reads. So, you can always opt for the strategy to gain insights and change the game.
Here are some recommended books for you to read through.
Hacking Growth
Improving Customer Acquisition and Client Engagement
Customer Acquisition Management
Customer Acquisition: The Ultimate Step by Step Guide
The Customer Centricity Playbook
To End With,
Now that you are aware of the bigger picture and how things work, embrace the best strategy and harness its fullest potential to win new customers like a pro.
Good luck!
Ethan Taylor is an experienced academic writer, dedicated to offering cheap assignment help on behalf of the platform Assignmenthelp.us. Students wondering, "Will my professor rate my paper well?", often find Drew a reliable choice to lean back and seek personalized academic assistance.