Today, we are the living witness to what technology has done to our lifestyle. It has enhanced the business sector, the healthcare industries, the manufacturing industries and whatnot. So, isn't it obvious that the education sector would be influenced in this 'movement' too?
When we talk about technology, we automatically associate it with Artificial Intelligence (AI). Gone are the days when technology used to refer to laptops or personal digital assistants. As we delve deeper, we will see that Machine Learning and Deep Learning have a vast application in the field of education.
1. Virtual Reality
I presume everybody is aware of the immersive technologies that are taking the world by storm right now. It encompasses both Virtual Reality (VR) and Augmented Reality (AR).
The teachers have always felt that students wanted something more out of their mundane lessons. So, the researchers were quick to pick up on this, and they decided to introduce AR and VR into the spectrum of education. In fact, it is estimated that 70 per cent of the educational institutions will venture into this territory by 2022. With this technology, the students will enjoy:
Enhanced Sense of Form and Place
The students will have a better idea of the place or structure of an object due to the 3D representation. For instance, in medicine, students will get a 3D view of the human body. In subjects like geography, they will be able to picture the landforms and terrains properly.
They will reap the benefits of visual learning and have a better grasp of complex functions or modules. For instance, in engineering, they can look at the electronic circuits in 3D. They can even conduct experiments through virtual practice.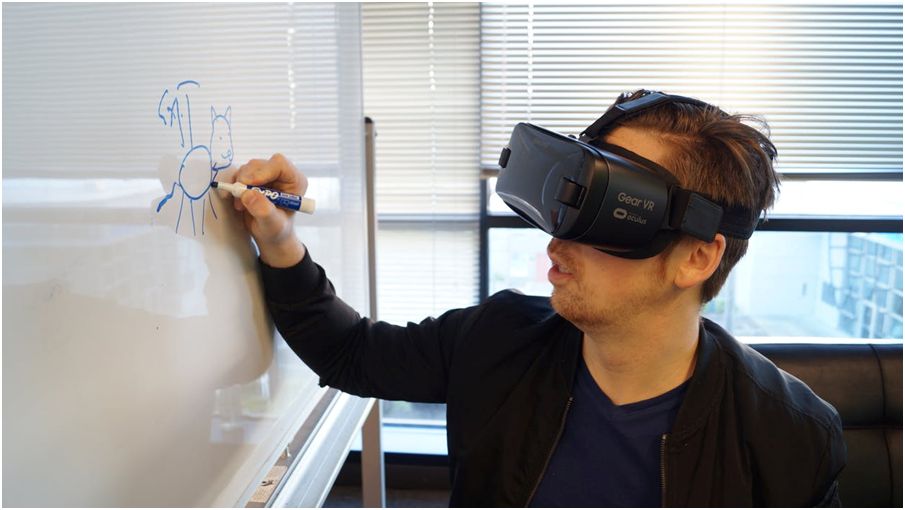 Tools like Tilt Brush offer students an opportunity to explore their creativity. Moreover, tools like Maya developmental tool, Blender (open-source 3D creation suite), CRYENGINE, etc. boost imagination.
Since our mind tends to retain the audio-visual effect more than written texts, immersive technology could replace textbooks in the near future.
2. E-Learning
96% of the teachers have stated that technology has a positive impact on the students. And that can be very well judged from its effectiveness amid COVID-19 pandemic. As remote learning has become the only option for continuing the education process, teachers are relying on:
Facebook and Google discussion groups
Discussion groups are being created to exchange resources, study materials and discuss the subject issues. Students can have online group study sessions to clear their doubts and contact their teachers. Moreover, everybody gets to enjoy the real-time engagement.
Videoconferencing apps like Google Hangouts, Skype, BlueJeans
Videoconferencing apps serve the purpose of online meetings and conducting classes. It has been a reliable source of communication for the teachers amid this tough time. Developments are going on to address security issues in Zoom Meetings and improve the interface.
Robust platforms like Microsoft Teams, Zoho Connect, HeySpace, Wire
Many teachers have gone for only one application to solve their day to day requirements like official chatting, meetings, etc. Apps like Microsoft Teams, HeySpace offers facilities like large file storage space, creating schedules, etc., making life easier for the teachers. Moreover, they can forward assignments and provide feedback on their performance.
Training platforms like SAP Live Class, Vedamo, Newrow
Students who got themselves enrolled in training programs before the COVID-19 outbreak can now continue the course through SAP Live Class. Applications like Newrow, Vedamo, LearnCube are extremely secure. And, they provide the perfect learning environment for the students.
In addition to this, teachers are using e-mails extensively to share course syllabus, assignments, and resources. As you can see, remote learning has been made relatively easy due to the interesting platforms and software.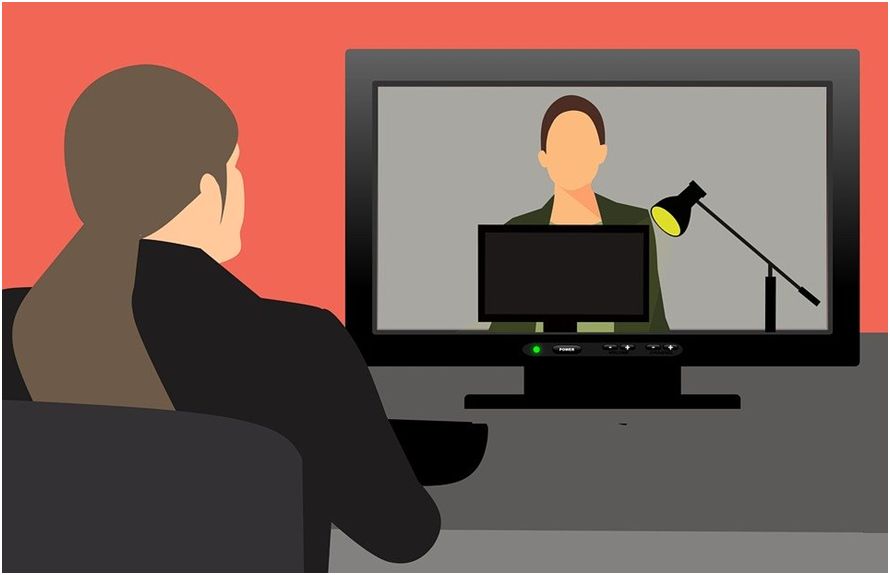 3. Social Media Teaching
47% of the teachers have stated that they use social media platforms to share resources with the students. Students constitute a huge chunk of the 3.5 billion social media users worldwide. Thus, the teachers find it a convenient way for:
Sharing resources
Spreading awareness on a particular issue
Today, news travels faster thanks to social media platforms like Facebook, Whatsapp, Instagram, Twitter, etc. Thus, students get updated information in an instant. With access to widespread information, it is no wonder that students can become accomplished essay writers or General Knowledge geek. Moreover, social media helps in improving connectivity.
4. Digital Twin
Virtual education will receive a new height with Digital Twin, which is currently in its developmental phase. Leading industries like GE, NASA, and Tesla are already on to it. What it will do is that it will mirror a product in bits and keep it synchronized with the real one. Here, Machine Learning and Natural Language Processing come into play.
Thus, the students will be able to access virtual models of radioactive substances like uranium, that are too dangerous to hold in real life. In fact, schools like Aarhus School of Marine and Technical Engineering is already implementing it, for examining digital 3D copies of automation systems. It can also be used to undertake advanced projects like robot creation and cognitive processing.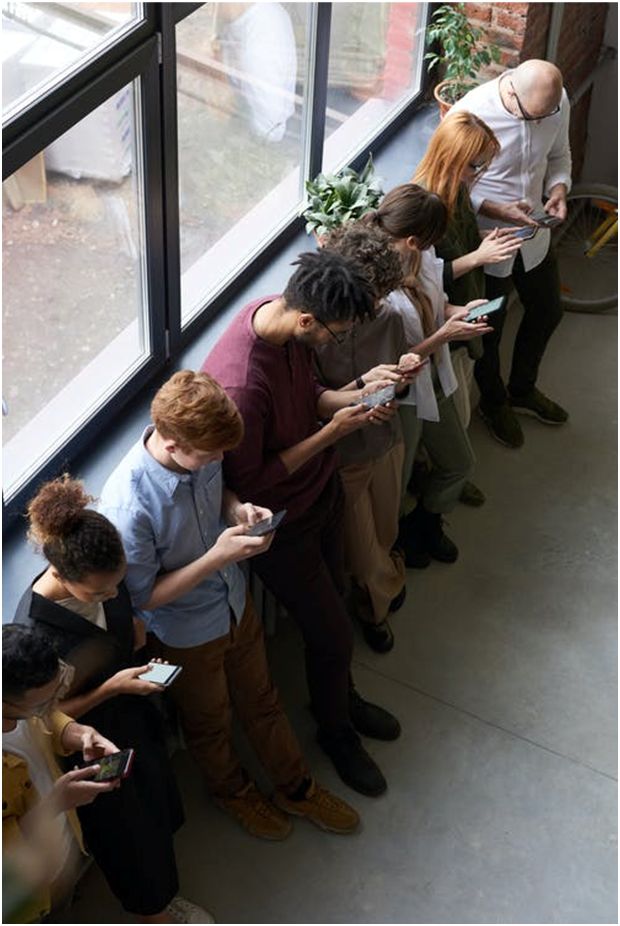 5. Edge Computing and SMART Spaces
Universities and schools across the world are increasingly using edge computing. It is being used for:
Smart campuses, so that every device remains connected and there is 24*7 surveillance
Collaboration among various classes
Creating a centralized cloud, so that students can access necessary lessons
Fast learning and swift sharing of information
Improving the network traffic with tools such as PowerSchool, Skyward or Procare
With this technology, the students can get access to the school and university portals. They can download classroom lectures and listen to them anytime. Moreover, personalized learning is possible due to Edge Computing.
In addition to this, standardized tests have been incorporated in almost all academic institutions. This is because there is no human intervention when the copies are graded. The OMR sheets are being interpreted by the machines, thus ruling out concerns like partiality or inaccuracy.
If you are writing an essay on the 'Impacts of Technology on Modern Education', you can take pointers from here. Or, you can rely on online essay writing service for assistance. With each passing day, we will get to hear about more innovative technologies. Soon, blackboards will be a thing of the past.
Clara Smith is a student counselor, and she helps students having issues with their academic career. Moreover, she is associated with Allessaywriter.com, where he monitors the assignment help service provided by the essay writers.