The business world is rapidly evolving as the dependence on online services is increasing. Business owners and startups are ditching old-fashioned ways for digital marketing and engaging in new strategies to promote businesses.
Regardless of your business line or size, the importance of marketing cannot be overemphasized. You can't just sit and expect people to buy your goods or services –; you need to sit, plan and strategize on how to make your business better.
So let's check out the top five e-commerce marketing strategies for startups:
1. Original Content Marketing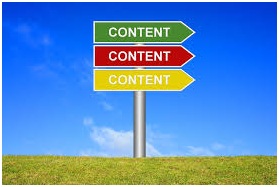 Content marketing has the greatest potential and is usually the cheapest method. You can start by producing interesting content, such as videos, photos, blog articles, etc – really anything that will capture someones attention in a positive and respectful way. It is crucial to be creative, unique, original and innovative: the price of success comes with you being true to your ideas.
Do something compelling that the crowd won't resist because whatever brings you closer to users is definitely your content; they will judge you by what they see. For instance, if you sell  shoes and the holiday approaches or an event which people will be so much interested in comes up (e.g., Coachella) you can write a blog post saying: "The best shoes you can wear for this year's Coachella event."
People will be very interested in knowing the trend to follow for the event. In the article, you can then site other products like shirts, jerseys, bags that would match the shoe you are selling. However, you have succeeded in making them interested in taking note of what to wear and what not to wear. No one likes being left out in a social event!
2. Email Campaigns/Marketing
Email campaigns start with building a mailing list and learning how to use this list effectively. Email can also become the best avenue you can communicate with customers and offer them the latest best deals. Also, make sure you monitor the effort you put in for email marketing.
Research topics and always use analytics – this can be done via Google Analysis Dashboard that provides detailed information and relevant data about your email coverage and response (if any) from customers. Visitors that enter your website through your email campaigns can be tracked to know how effective your publicity is and how to adjust or add some things to it to attract more visitors.
Finally, always try to avoid any "spammy" emails – always try to keep your audience in mind.
3. Social Media Marketing:
Another very powerful tool is social media marketing. Social media platforms can be utilized to communicate to the industry, customers, and market in the best way possible. Social media allows you to generate a fan base, interaction, allows for ideas and view the public's perception of some products you would like to rebrand. Asides using these social media platforms like Facebook, Twitter and Instagram for updating statuses and chatting, you can also use it to your site's traffic and develop an online community.
Gaining a social media strength is also important for Search Engine Optimization purposes and adds to the awareness of your brand. At the end of the day, your goal should be to make your brand known and trustworthy.
4. Pay per Click Marketing
Another strategy is pay per click marketing (PPC), which involves paying for advertising through advertising networks, such as Google or Bing. PPC advertising can be audience-targeted or retargeted, meaning that you can really boil down who you want your ads to be shown to.
There are usually three basic elements to a solid PPC campaign, which must sync together – the ad, the offer, and the landing page. The audience-targeted ads are supposed to capture the audience and gain their attention in such a way that when they click, they are taken to your site (the landing page). Once they land on your website, you are charged for that click, with the price determined by your settings in the ad dashboard.
One interesting to note is that you should spend time optimizing your ads, keywords, and bids to ensure you have the most efficient campaign setup. PPC can sometimes be quite complicated and difficult – you can't predict how much you would gain in return, especially if you run a website with no frequent visits on a daily basis, but it is still a marketing tool for people who know how to utilize it to their advantage.
5. Affiliate Marketing
Affiliate marketing allows you to have others market and promote your products and in return, you are charged a commission fee for all sales. At the end of a business transaction, a certain percentage is attributed to the affiliate marketer who refers to the customer. This process allows for a wide range of self-publicity without having to provide upfront costs. Additionally, you are only paying for sales, whereas with other advertising you pay no matter whether a sale is made or not.
So . . .
There are a number of different marketing strategies that e-commerce startups can choose from. Choosing the right strategy for your business always depends on a number of factors including budget, size, and goal. For accounting you should look to automate as much as possible – check out taxomate for easy and automate exporting of Amazon settlements to your cloud accounting.
Finally, whichever strategy you choose, building a trustworthy and notable brand is usually the greatest factor for growth.
Chris Mcdonald has been the lead news writer at complete connection. His passion for helping people in all aspects of online marketing flows through in the expert industry coverage he provides. Chris is also an author of tech blog Area19delegate. He likes spending his time with family, studying martial arts and plucking fat bass guitar strings.