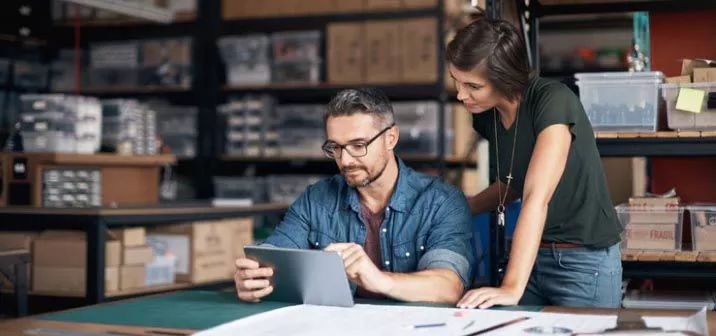 There is no shortcut for success, therefore marketers strive to bring social media users' attention to their brands. As being a social media marketer I always determine that incurring true ROI of the social media campaign isn't easy. Therefore, this leads marketers to take a shed under social media marketing. Some marketers believe that social media marketing is an esoteric aspect that requires a special ingredient to cook up huge RoI. Rather social marketing is similar to other digital marketing. Though, this is very much challenging and requires patience, especially for the business that doesn't have access to the right resources.
While small businesses often have a tight budget for marketing and it is very tricky for them to promote their business. Though, it is not hard to market your business even with small budget. Here are some marketing ideas that will boost up your marketing efforts without draining your budget. So, take a glimpse of it.
1. Content Marketing
Everyone knows that content is the king, though its value has always been ignored by businesses. Therefore, businesses need to comprehend that right content can increase your local SEO and keep your business up in the online searches.   The best notion to ensure positive result is "doing the right content marketing". Create the perfect content as per your marketing campaign need,  including website content. Ensure this content should be crafted well, including product and service page, about us page, blog posts and more.  So that content message can be conveyed well.
2. Visual Marketing
Visual mediums are another aspect that create frenzy among people, and harnessing the power of this medium is essential to ensure the success of marketing campaigns.  Websites come under this niche are  Pinterest and Instagram. Though, many businesses don't understand the real potential of visual marketing. They always estimate these sites less competent to gain a large online audience.
However, the fact is very much different from their perception. No matter what is your business, visual marketing is an effective tool, which is able to bridge a connection between you and your targeted audience. Altogether, it aids in accomplishing your marketing goals.
Some businesses perceive that visual marketing is an expensive method, but there are tools that can help doing free visual marketing for your small business.
3. Cross Promotion On Social Media
Social media platforms are the best way to promote your business because this can aid you in getting more buzz. If social media is not the part of your marketing plan, then you need to think again.
How you will engage your audience with a proper interaction?
Basically, social media platforms like Facebook, Instagram, Twitter and more are places where you can communicate your message to the businesses. So, it is essential to make it a part of your marketing strategy.
Though, cross-promotion is another aspect of social media marketing that boosts up the effectiveness of your marketing efforts. Deft marketers ensure to cross-promote the post for ensuring the wide range of visibility of the content. This is critical to ensure that your customers can find you easily on social media channels.
Altogether, you can add links to your profile in the different sections of your profile, such as header, footer or About Us page. There is another way to ensure social media promotion, social media automation tools are effective ways to schedule your posting.
4. Industry Partnership
Empowering your marketing efforts by winning access to the rich treasure of the resources such as modern tools and technologies, may prove as a key benefit. Therefore, seeking industry partnership is always a good idea.
Numbers are always a powerful entity, therefore earning a partner is nothing but a good luck charm for your marketing efforts. So, if you are seeking windfall growth than gain industry partnership. This is the great marketing tactic as it enables small business owners to reckon marketing know-how, and audience base. This is hard to achieve at their own and a partnership is nothing more than a strong back in the process of exploring opportunities.
5. Email Marketing & Newsletters
Experts asserted that email marketing is the best and most reliable way to achieve a strong return on investment. Indeed, this is a great way to boost up your marketing campaigns, though email marketing through newsletters need to be done precisely.  The content customization should be accurate, as it is the core of every newsletter. To accomplish this marketing perfectly, you can get several templates of email newsletters online that can show you right direction. Another focal point is catchy subject line, it doesn't matter what content your email comprises. The catchy subject line increases the chances of email opening. A creative subject line can accomplish right purpose. So, take the point into consideration.
6.  Webinar
For every business, winning the heart of all potential audience is critical. Though possibly doing this in person doesn't appear good to you, therefore you can change the current of your marketing stream and go along with Webinar.
What is webinar?
Well! it is a free way to promote your business by offering useful and helpful information to interested and potential customers. Webinars are great way to make people aware about you and your business today.
To accomplish this endeavor, you can use web conferencing platforms like Webex and GoToMeeting. These are the online platforms that enable you to broadcast your Webinar simply. Though, you need to ensure promotion of Webinar on social media, which you can do by sending newsletter one or two weeks prior. And! sending reminders are also a critical part of this.
7. Take Help From Bloggers And Influencers
Influencer marketing is one of the most effective marketing methods to engage the audience. If you want to create an engaging pull, reach to the popular and influencers to gain traction. Today, web is the most effective platform that is available in the hands of everyone, so creating hype about the product with some influential people and blogger is a great way to reach attention.
With influential bloggers and blogging networks, it is easy to create a win-win situation. The fact is that content marketing and business blogging are best tools for marketing success. So, put them together, and get a platform to seek recognition for your business.
You can also go to the event, and get yourself introduced with bloggers and establish a relationship with them. A good and influential acquaintance is a good way to promote your services and products. They can write about your business, or share your articles to table you before a huge audience.
Apart from these, there are many other ways that you can implement to boost up your marketing efforts and gain more traction.
1. Organize social media contests
2. Word of mouth marketing through the employees
3. Organizing events or class
4. Marketing through video
5. Attending industry events to create acquaintance.
For a small business, it is quite hard to run paid marketing campaigns, as it requires huge investments. Therefore, going along with these tactics can yield better results. Surely, this post will help you keep your business growing. But! remember it takes a lot of courage and patience to draw an image in the market, so equip your efforts with great tactics.
Digital marketing and social media require effective planning.  So, pen down your whole plan and implement it effectively, you can also take help of digital marketing experts and companies that provide digital marketing service. To know more seek our assistance.
Harjot Kaur is a Business Head at Techugo- a mobile app development company, spending her day with her selling and convincing skills, helping in converting leads, and closing customers. She is technology graduate and when she is not busy in her usual business talks, she explores new technologies, and shares her knowledge through writing.