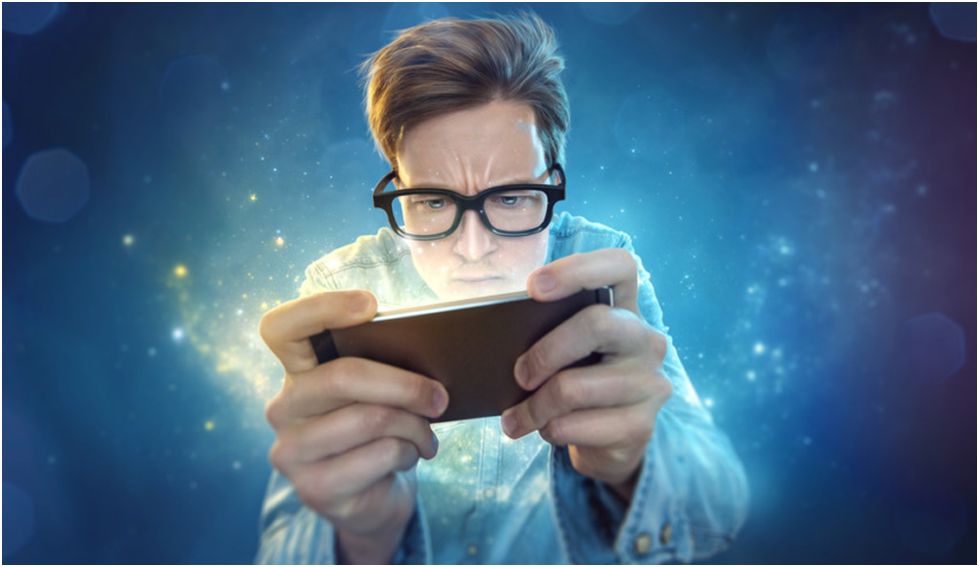 According to Statista, revenue from the mobile game industry will reach $102.8 billion by 2023, experiencing an increase of about $25 billion from 2020.
As users get to choose games from a plethora of options available online, competition is getting cutthroat day by day for the developers on the opposite side of the spectrum.
So, what is one factor that largely compels a user to download a gaming app and adhere to it convincingly?
The answer is "the user experience."
This plain and unpretentious terminology involves quite some intricacies from the developers' point of view. By leveraging analytics and understanding human psychology, they add whole new features to the games so as to make them more enjoyable for the players and, in return, throw the balance in their favor.
But you don't have to get into technicalities because we have done the hard part for you. After researching the crucial aspects of user experience, we've come up with a list of 7gaming apps that take them in to create nothing short of sensation.
Let's get straight into it.
Pokémon Go
There's got to be something special about a game that has been downloaded over 1 billion times.
Pokémon Go brings something out of the ordinary to the table: It blends the real world with the fictitious one and ends up creating a magical experience for the users.
This gaming app makes use of GPS and a mobile phone camera. You turn on the GPS for in-game navigation and then use your camera to catch the hidden Pokémon.
In other words, the goal of the game is to catch Pokémon—which pops up on the mobile screen when successfully located—by questing after them in your physical world. It gets even more interesting as you conduct raid battles by teaming up with other trainers during Raid Battles.
Pokemon Go is not your usual laid-back game. In fact, it compels you to get out of bed and explore the vicinities. This adventure-laden game provides an extraordinary user experience, especially to people who don't miss out on any outdoor opportunities and love to explore this unconventional facet of gaming.
On top of it, it's not only loved by the kids but adults equally enjoy stirring their imaginations by playing Pokémon Go. So, you should count on it if you want to get a fulfilling family experience and a way to bolster up the bonds with your loved ones.
CarX Drift Racing
This one combines everything a racing-game enthusiast would ask for to come up with a life-like gaming experience.
Players select from a range of setups for cars, such as Turbo, Drift, Racing, and Stock. Not only that, you get a chance to customize settings and extract maximum performance by tweaking with engine and gearbox configuration, wheel angle, and turbine pressure.
Once you are done with that, you take your ride on your choice of surface (asphalt, sand, and grass) and let the fun begin by burning tires, drifting, and painting donuts.
In addition to containing every element that a typical car racing game does, CarX Drift Racing takes user experience up a notch through its exceedingly realistic gameplay.
In CarX Drift Racing, unlike its other racing counterparts, the tire pressure strikingly affects the driving experience. Other than that, you get a totally unique experience based on the surface you opt to race on.
Not to mention, live cameras, replays, and engine sounds— which are distinctive for every chosen car—further intensify the experience that a player gets.
Big Barn World
In-game farming could never be made more interesting as this incredibly addictive game sets foot in a new dimension and blends the social networking element with the simulation genre.
If you love to get social and enjoy gaming as well, Big Barn World delivers the best of both worlds. You get to meet people from all over the world and get in touch with them with the in-game mail and farm comment system.
In addition to meeting new friends, you learn new farming tips, an exchange of strategies happens across the app and a whole aura of social farming builds up. And if chatting is too mundane for you then you could give or receive cute animals alternately as a token of friendship.
Talk about user experience, this airG scam-free app solidifies user experience by providing strong customer support. For instance, if you happen to get harassed by a fellow gamer, you could simply press the DELETE and BLOCK buttons and get rid of them right off the bat.
Moreover, if you want to add some bells and whistles to your gaming experience, the app offers in-game purchases as well. Regardless of it, however, the overall gameplay shouldn't be affected.
Genshen Impact
If you have a thing for fictitious entertainment but you're sick of being a mere passive observer, then you can't afford to miss out on the super interactive experience that this gaming app provides.
You embark on a journey across Teyvat, a world full of life buzzing with mystic energies, to confront the Gods that took away your powers and cast you into slumber. On your way, you partner up with numerous interesting characters and unfold the mystery of Teyvat bit by bit.
As you climb mountains and swim across the rivers, you are struck with some incredibly scenic views — thanks to the strong visual department of the game. The next-level character animations, real-time rendering, and vibrant colors are a delight to witness.
Genshen Impact doesn't fall short on the soundtrack as well which is just as impressive.
This RPG game captivates the attention of the players beautifully by its super immersive sound effects which subtly coordinate with the in-game scenes and change dramatically with the change in tone.
Alto's Odyssey
One of the crucial elements of an immersive UX design is the visuals. Alto's Odyssey adds a touch of genius to this side of the game.
The graphics are kept dark for the most part, but the neatly incorporated gradients develop an eerie atmosphere inside the game.
With that being said, the visual treat is just one aspect of Alto's Odyssey. Alongside its simple yet effective mechanics, what truly sets it apart is its theme and storyline.
The protagonist of the game, Alto, together with his friends set off on an expedition to explore a vast, alluring desert and unveil its mysteries.
As you ski down the dunes, you are required to avoid obstacles along the way. Once you set foot in, you could expect anything—from winging your way across the massive windswept dunes to bouncing off the hot air balloons to dodging the spiteful lemurs.
The mechanics of the game, which are kept simple yet effective, makes it easy to get the hang of the game, but it requires a bit of practice to fully master it.
Bad North: Jotunn Edition
If you have a knack for devising clever strategies in complex situations, or if you've been a fan of the iconic TV series Game of Thrones, you have landed just the right place.
Here's how the storyline goes: your kingdom is under attack; the Viking Invaders are all set to barge in and overthrow your empire and you've been given the task to stage your defenses against them. The king is dead and the fate of your people is in your hands now.
The game play comprises the brutal war scenes with blood-stained grounds and soldiers who are ready to give up their lives for the sake of protecting the kingdom.
Now, the thing that makes Bad North: Jotunn Edition a perfect strategy game is its intelligent unit controls and geography
You are only required to handle the grand scheme of things and keep a track of positioning; your soldiers handle the intricacies of war and improvise in the best possible ways. The Islands, on the other hand, carry unique layouts which you can use to your advantage to devise out-of-the-box strategies.
PUBG Mobile
Wouldn't be a stretch to say that this game needs no introduction.
The highest-grossing game in 2020that managed to generate $2.6 billion, PUBG Mobile has been downloaded more than 730 million times.
So, here's what it's about in a nutshell: you skydive down to an island, root about for resources, all the while carrying one big mission — hunt down others and survive till the end.
What is it that makes it so addictive?
PUBG takes you to a whole different level of excitement. The suspense, the adrenaline rush you get in this game gives you a blink-and-you-miss-it kind of experience.
Another thing that adds to the user experience is the voice chat option. This means that if you don't feel like typing, you get the option to send voice messages to other players. And this feature singlehandedly becomes a reason to stay hooked to this game.
Granted you could feel like a noob when you play the game for the first, the app intelligently incorporates mechanics to raise your level. Bots, for instance. As much as most players get annoyed by their presence, they are strategically incorporated to help beginners practice and increase their confidence.
In Conclusion
It's time to pick your smartphones and apps and try each one of these games. In fact, we'd rather suggest you double the fun by gaming alongside friends and family members.
Lastly, do tell us about your favorite from the list and feel free to add a noteworthy gaming apps that we missed out on.
Michelle Joe is a blogger by choice. She loves to discover the world around her. She likes to share her discoveries, experiences, and express herself through her blogs. You can find heron twitter: @michellejoe524