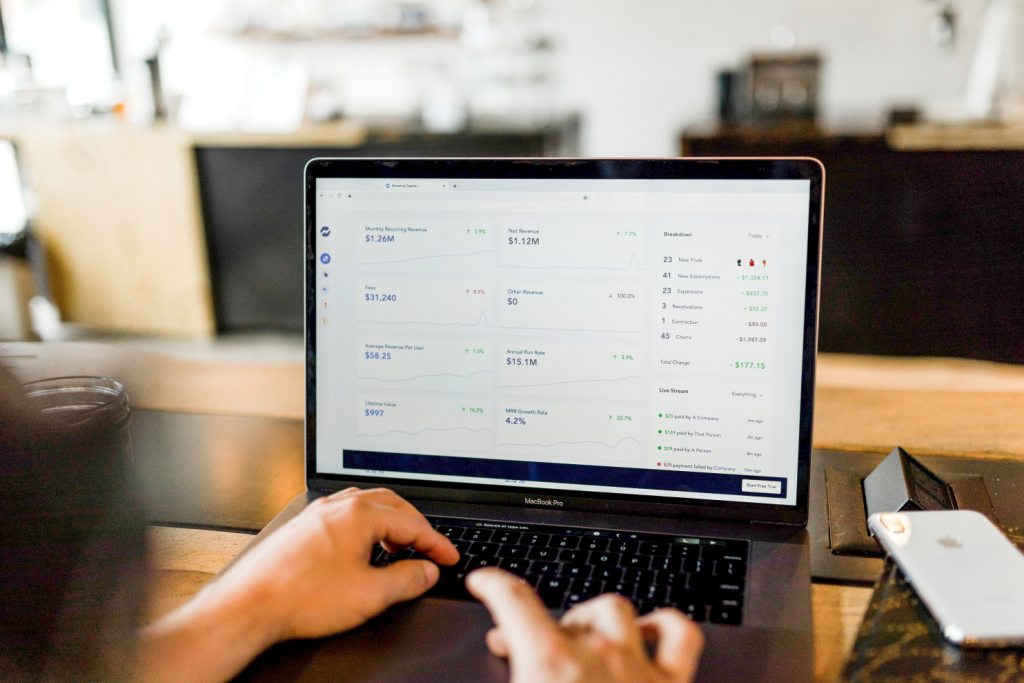 Every business aims to measure its success through analysis of work, sales, and financials. A company's performance can be measured by tracking relevant metrics. Business metrics are also known as the KPIs (key performance indicators).
The KPIs through a quantitative value indicate how near or far are you from achieving your business goals. This means that it is a measurable value to determine your business's progress. When keeping track of these metrics, it is also important to see the time-frame. You want to track down your goals in a planned time-frame to determine the efficiency of your work.
When it comes to tracking metrics, you have to figure out the best ones for your business. There are hundreds of KPIs out there, focusing on the irrelevant ones is only going to waste your time and divert you. You do not want to stress over numbers that are not truly most important to your business.
Why Track Analytics Metrics?
As a small business owner, you might not find the time to get deep into the analytics and evaluate each figure as the larger companies do. However, once you enter the digital world, tracking web metrics to determine the online business performance is critical. Doing so will ensure that through your website you stand a chance to grow and attain success by focusing on the right areas.
Online monitoring and analytics tools help you track the numbers and give you relevant insights into your online business performance. Hire a digital marketer to help you get started with analytics. The essential part here is for you to understand what metrics are relevant to your business and how you can use them for your website and business performance.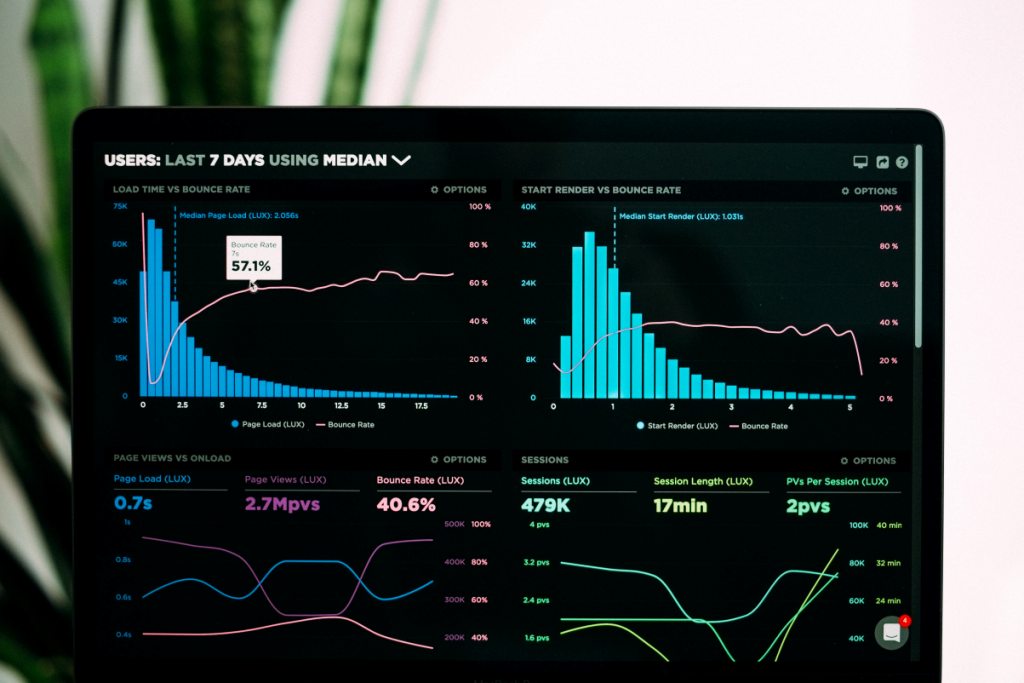 The idea here is to focus on the figures that align with your company's development. Hence, each small business should define its business goals and track the metrics that really show how your business is doing in those areas. It is highly important that you do not get misled through numbers and choose the right metrics to perceive your business.
Pay close attention further, as we have made a list of these 8 metrics that will help you to be more effective in the long-run.
8 Important Analytical Metrics To Measure
1.   Organic Traffic
When running an online website, this is one of the most important KPI to track. Organic traffic is how many people are directly coming to your website through a web search and not through a link or an advertisement.
This metric is impacted on the basis of your ranking on the search engine. It means that if the organic traffic on your website is low, you will have to work hard on improving your SEO strategy. Note that search engines take details from your webpages, match the user intent and rank it on the basis of relevancy and search trends.
Once you see this number, you should start optimizing on factors impacting your SEO like the metadata, headlines, keywords, content, etc. Ensure that your site matches the user's intent. The goal is to appear on the first page of the search results through small improvements and ensuring page accuracy.
2.   Click-through-rate
You want to track your success through the expense that you're spending on the advertisements. This means to monitor the click-through rates, which is the percentage of the number of clicks received on your advertisements to the number of times that advertisement is shown to the prospect.
Tracking this KPI is important because it gives you an insight into which keywords are working and which ones are not in your business's favor. In some analytics tools, like Google Analytics you can check the click-through rate of each keyword. On the basis of this, you can know which terms need more focus and improvement.
As mentioned, SEO and mainly keywords are now more about being relevant to the user's intent. This means that you prioritize the keywords that are particularly relevant to your target audience's interests and hence, increases the chances of getting more user clicks on the advertisements.
3.   Bounce rate
A bounce rate is a way to measure the user's action further in his/her journey on your website. When a user lands on your website page and leaves immediately after, it means that they have bounced off.
A bounce rate is the percentage of sessions where the user exits your website without viewing any other pages on your website. There is no point in having high traffic if the users are immediately leaving seconds later.
A high bounce rate is not good for your website, because for businesses the ultimate goal is to ensure that the user stays on the website for long. To get your users to click on your call to action that leads to another page on your website, a low bounce rate is preferable. Consider redesigning your pages and making them more interactive to keep the reader engaged on your website.
Similar to the bounce rate is the pages per session metric. This shows how many pages a user has viewed on your website per session. Knowing this you can work on improving the pages that are not performing well by adding more relevant content or doing more internal linking.
4.   Conversion rates
For any business, the most important metric to analyze is the one that tells them how many users have actually completed the ultimate desired action. Conversion rate tells you about how many people have taken the action. The action could be anything from a sign-up, sale, starting a free trial, downloading content, etc.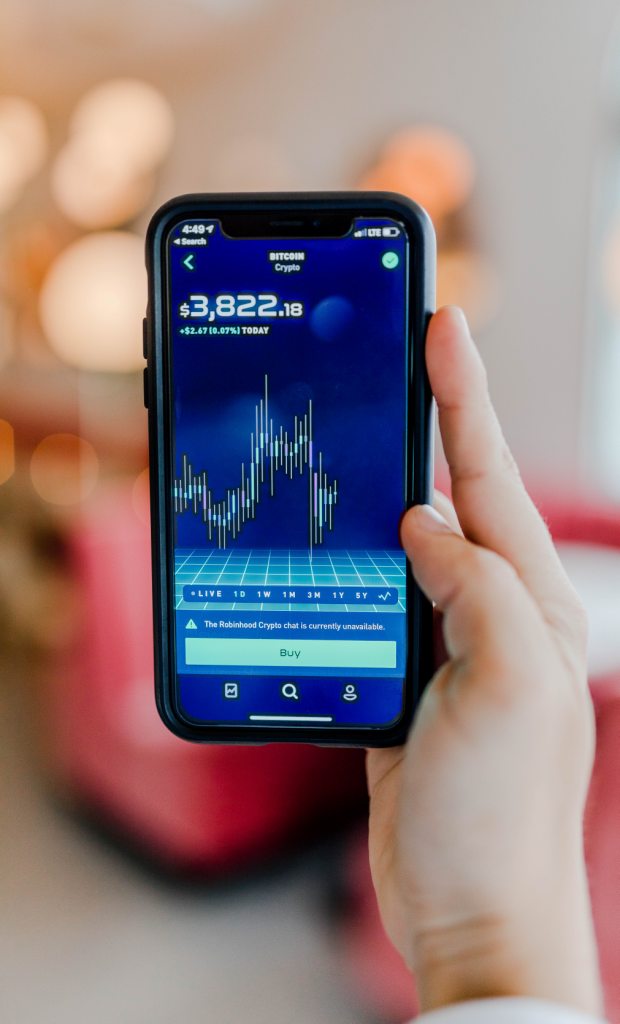 The purpose of the online presence of a business is to mostly grow transactions. Hence, with the conversion rates data, you can figure out how many people are taking the action and whether or not you should improve on the content of your landing page. If the rates are low, try to make the content more engaging and persuasive. Try to tailor the content according to the user's location, device, interests, etc. The effectiveness increases if you make your content specific to demographics or devices.
This KPI shows to what extent the users are doing what you want them to do. Hence, a high conversion rate is an indication of success and shows that you are working in the right direction.
5.   Average page load time
Another key SEO factor and performance indicator is how fast your website loads. It is important to keep a track of the average page load time of your website because if the loading time is more, the likelihood of a user bouncing off from your page is high.
No user wants to wait till the page loads and this directly impacts your SEO too. This means that the lower the page load time the better your website ranking on the search engine. This again improves the whole cycle, as the more fast your page loads, the better the ranking, leading to increased relevant traffic and high conversion rates. Hence, ultimately more revenue for your business.
6.   Backlinks
A metric that impacts your SEO, backlinks are basically the number of referrals that your website has. It shows how many web pages in the web world have a link back to your website. It also shows how reliable or authentic your website is.
It is a KPI because it indicates if your website has content that the other sites find worthy of or if your website is making any value addition. However, know that the quality of your backlink is more important than the number of backlinks you have. Backlinks from reputable sites have more impact on your SEO performance.
7.   Indexed pages
Every time you publish a new page on your website, you want Google to crawl it. In simple terms, you want Google to be aware of your new page so that it can appear in its search results. Google automatically crawls the web to find new content, however, there are chances of errors occurring and your page not getting noticed by Google at all.
To ensure that all your pages are indexed and seen by Google, check Google's index status report. You can not just sit and wait for Google to come and check your site. Take a step for faster results, after all, you do not want your efforts to go wasted.
You should be aware of how many of your URLs have been indexed by it or if there are any that have been blocked or removed. On the basis of which you can take other adequate steps.
8.   Social Media Engagement
Your social media metrics are about your reach, engagement, and action. Know which platforms are sending the most traffic back to your web page and hence, determine which platform should you pay more attention to. Notice what kind of content is producing the best returns for you and optimize on it.
Create unique and interesting content for people to pay attention to your posts. Track how many likes, shares, comments are you having on various platforms. Social media platforms can be a great way to generate cost-effective quality leads for your business and therefore tracking those analytics is crucial for you.
KPIs are not limited to the ones mentioned above. While we believe that these are the must-haves for all small businesses, explore more metrics to see what numbers to track for your business goals. The essential thing is to make more data-driven decisions for your business. This means that you should monitor, track and leverage the data produced to improve and grow your business.
If you are new to analytics, you might feel overwhelmed at first. However, with an increased understanding of the statistics and with successfully identifying your business potential through numbers, you will definitely be able to convert those visitors into customers.
Hetvi works as a Product Associate at Refrens.com – India's most powerful platform for freelancer's finances and growth. She has worked for some renowned companies as a Brand and Digital marketing associate. You can follow Refrens.com on Twitter, LinkedIn and Instagram.